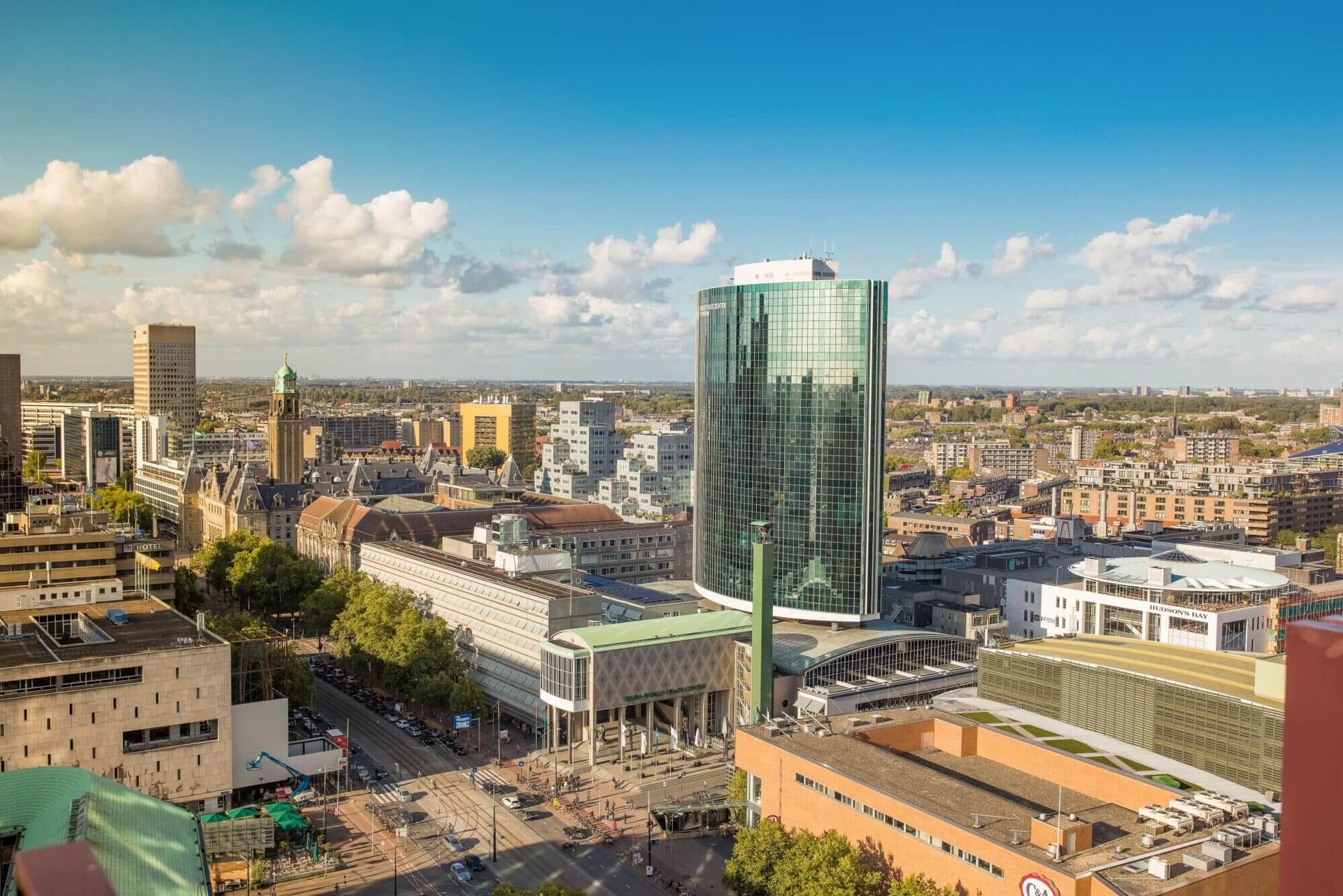 Office
Hotel
Public
Transformation
Interior
Restoration
Sustainability
World Trade Center Rotterdam, a building complex of 76,000 m2 in the bustling city centre, is being renovated in stages. A master plan has been drawn up, which will be further developed and executed through subplans. The objective is to produce a multifunctional and vibrant building complex that is future-ready. The distinctive former stock exchange building, designed by Jan Frederik Staal, was completed in 1940 and has been extended several times since, including the addition of a tower by Groosman Partners in 1987.
The Convention Centre, which is used for events and conferences, is now being renovated, including the large Rotterdam Hall and the Schipperbeurs Halls. The entire listed building complex will be rendered sustainable in stages. A large number of the window frames will be replaced, as will the awnings. In addition, the existing installations are to be improved and renewed. The entire roof surface has already been fitted with solar panels.
Design:

2015-present day

Client:

Bouwinvest

Location:

Rotterdam

Delivery:

2018-2022
Advisors
Cushman & Wakefield
Techniplan
Van Rossum
Bureau Veldweg
Peutz
Star Design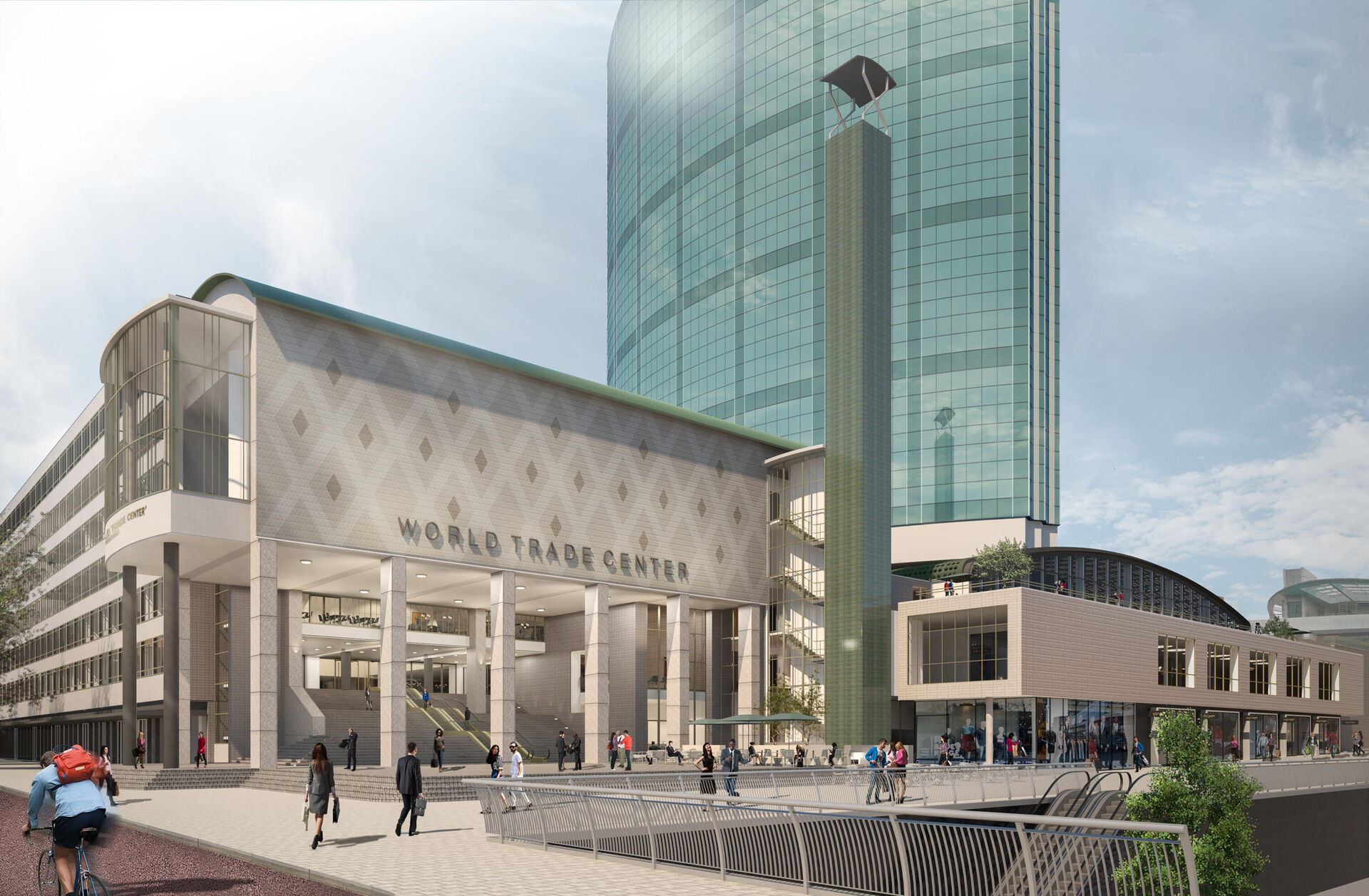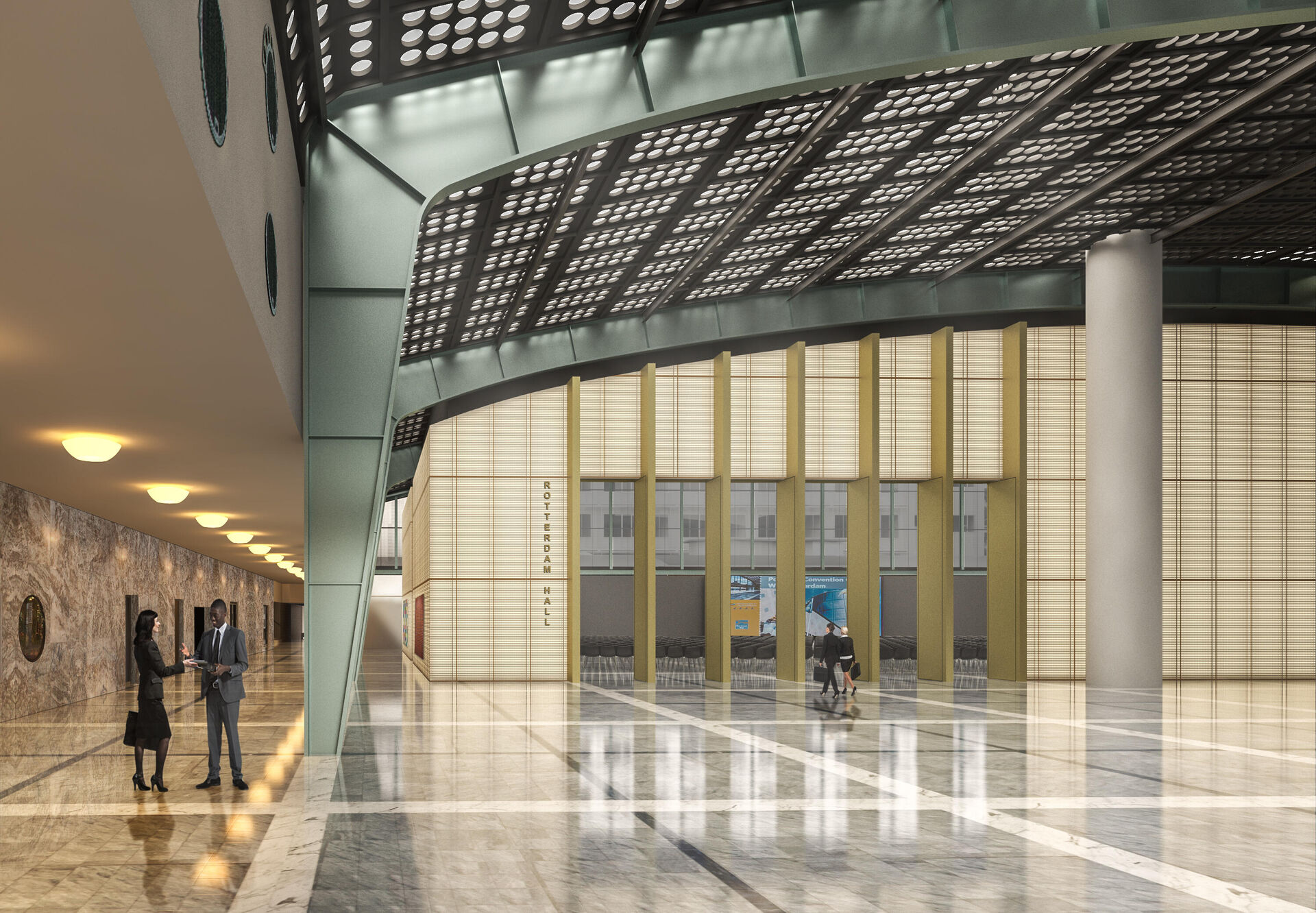 Possible elaboration Rotterdam hall (impression)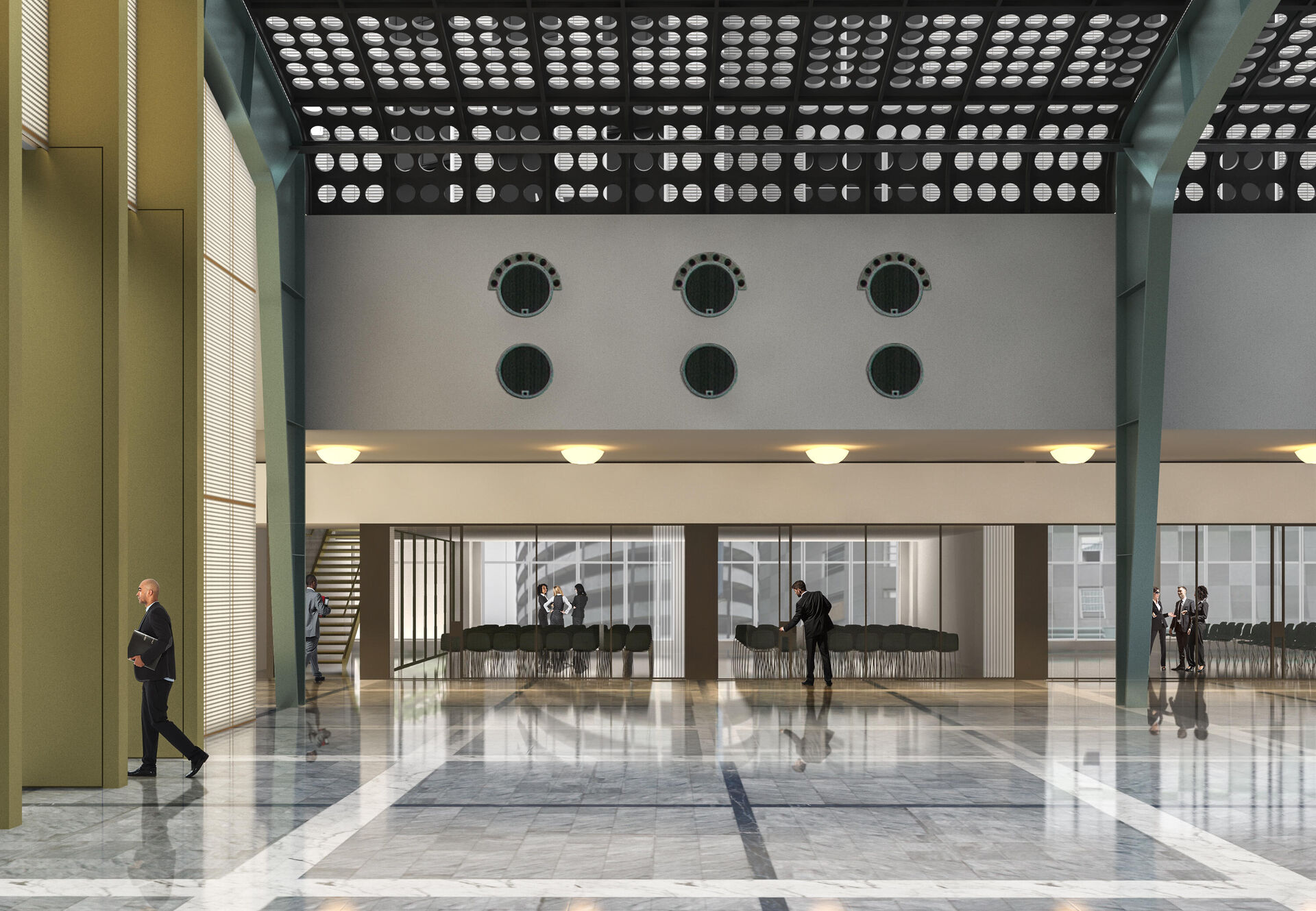 View on new Schipperbeurszaal (impression)
The main entrance and main public level on the first floor will also receive attention. The entrance has already been improved by installing a new reception area and counter. A new business centre and coffee salon have been added on the Coolsingel side of the complex. The main entrance itself, on the Coolsingel - Beursplein corner, will be renovated and fitted with new escalators. In addition, the former Café Staal will be renewed. There are also plans to incorporate a hotel.
'Subplans are being developed and executed in accordance with the approved master plan. In addition, the entire complex will be made sustainable in stages.'
Jeroen Buskermolen, Architect and Project Manager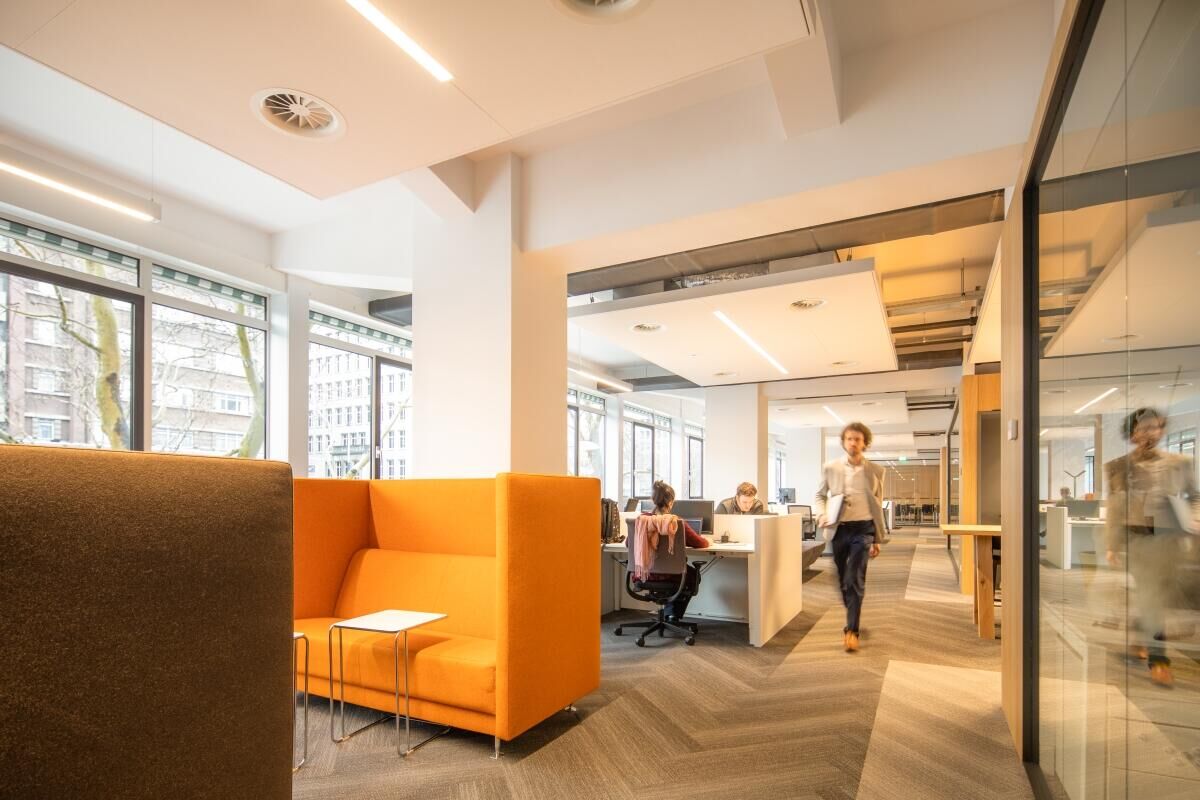 Business center (interior Stars Design)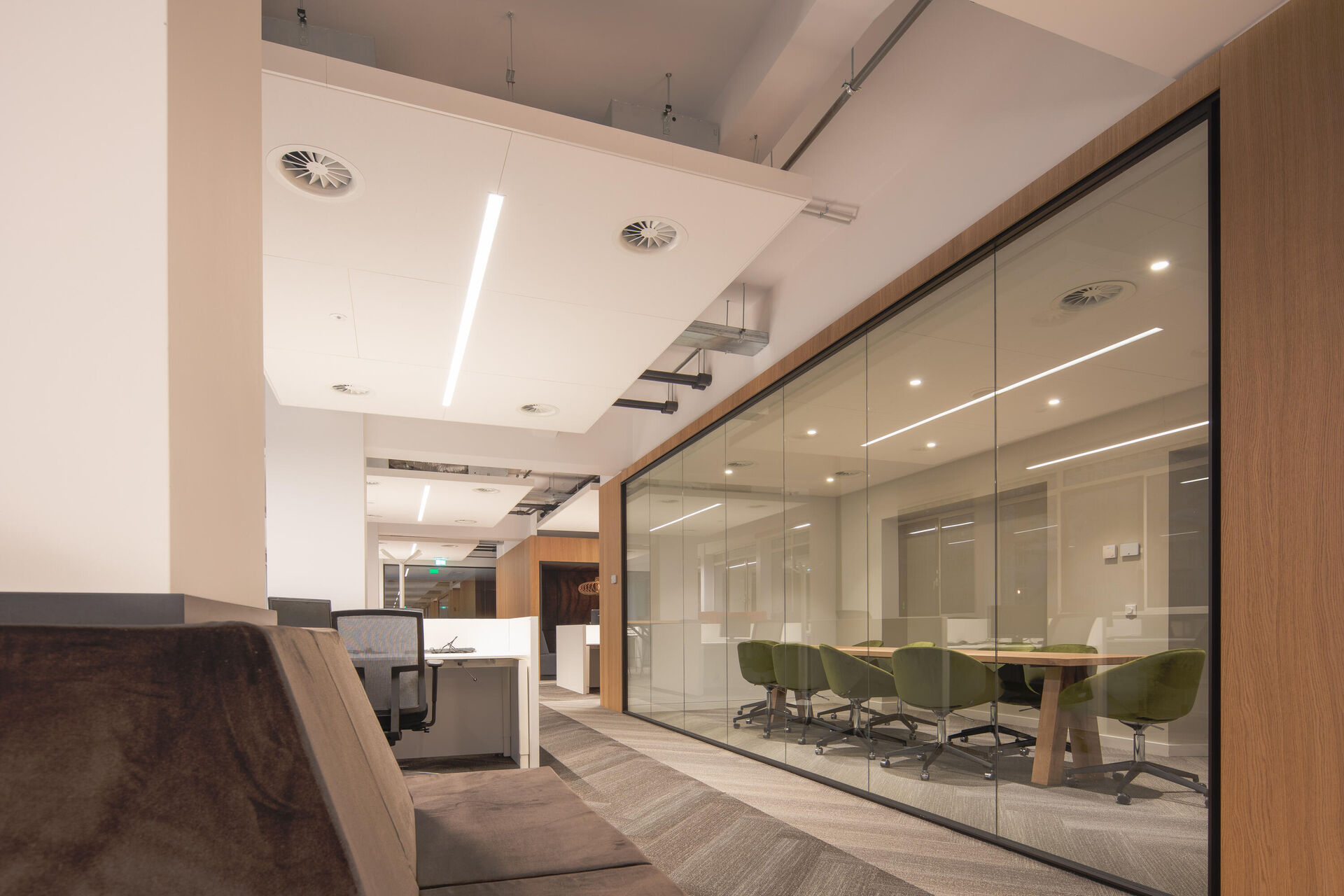 Business center (interior Stars Design)