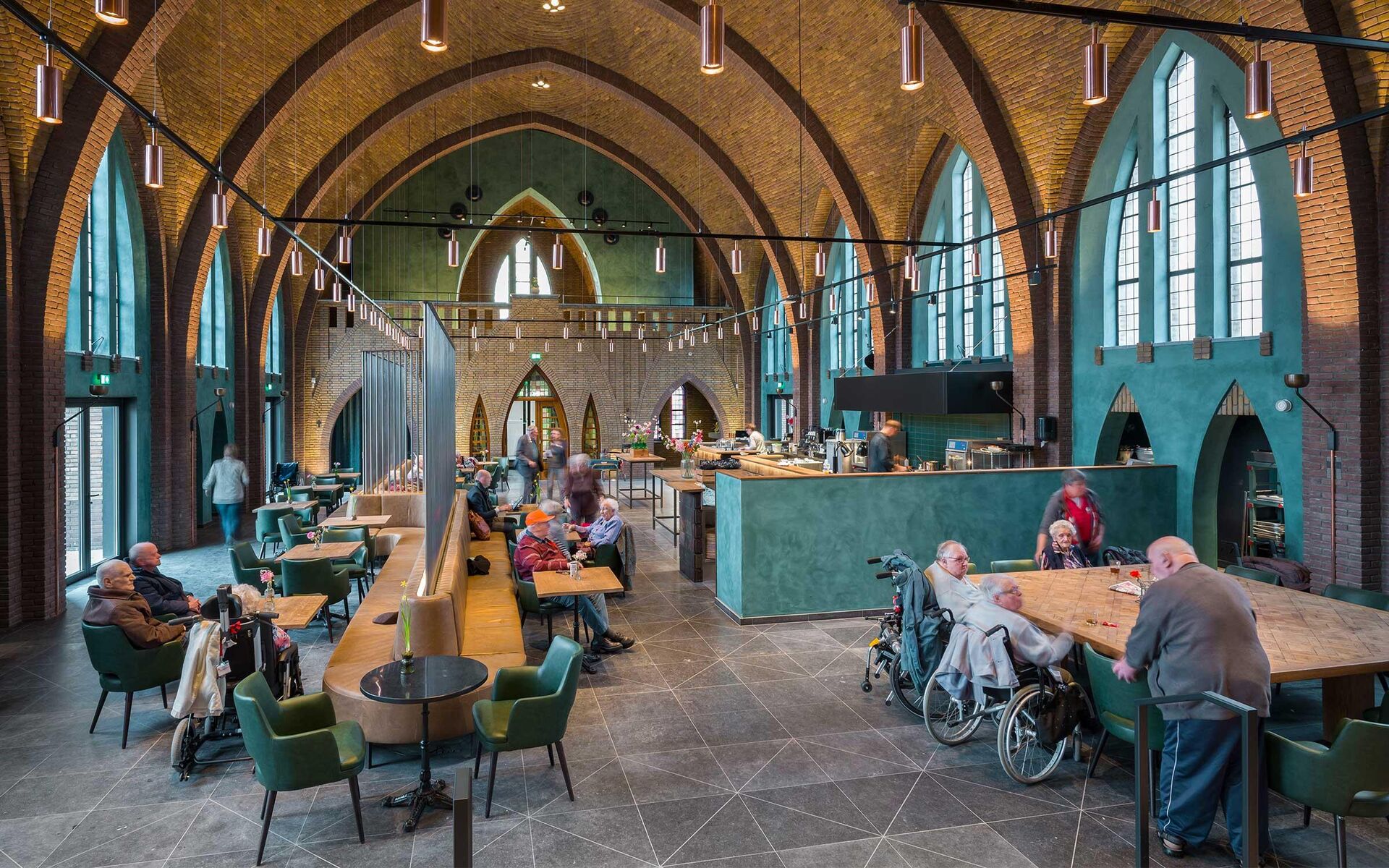 Care
Residential
Transformation
Interior
New construction
A contemporary assisted living complex for elderly people with (future) care requirements is emerging on the 6-hectare site of the former Sint Antonius Mission on the edge of Kaatsheuvel village. The complex will feature 150 new individual apartments. Of the existing nursing home, only the chapel, which dates from 1935, will be retained. The chapel has already been renovated and designed to function as a central meeting hub. The apartments will be built in stages. The first stage of 89 newbuild apartments will be completed in the middle of 2020.
Park Vossenberg will be a new village centre. The scale, division of the land and materialisation of the newbuild will match the adjoining ribbon development and the historic character of the village. Valuable landscape elements such as the chapel, a historic cemetery and a prayer walk will be integrated into the spatial plan. The apartments will be characterised by varied, careful materialisation and unique elements such as a personal glass case next to the front door. The building will also feature a number of meeting spaces, hotel rooms, a physiotherapy area including a sensory therapy bathroom and offices.
Design:

2016-present day

Client:

Zorggroep Elde Maasduinen

Location:

Kaatsheuvel

Delivery:

Chapel: 2019; component 1: 2020; component 2, 3 en 4: to be determined; terrain: phased;
Advisors
Planpartners
Tekton bouwmanagement & advies
Huisman & van Muijen
Goudstikker de Vries
Contracor
Pelikaan Construction Ltd
Landscape architect
Plannendoktor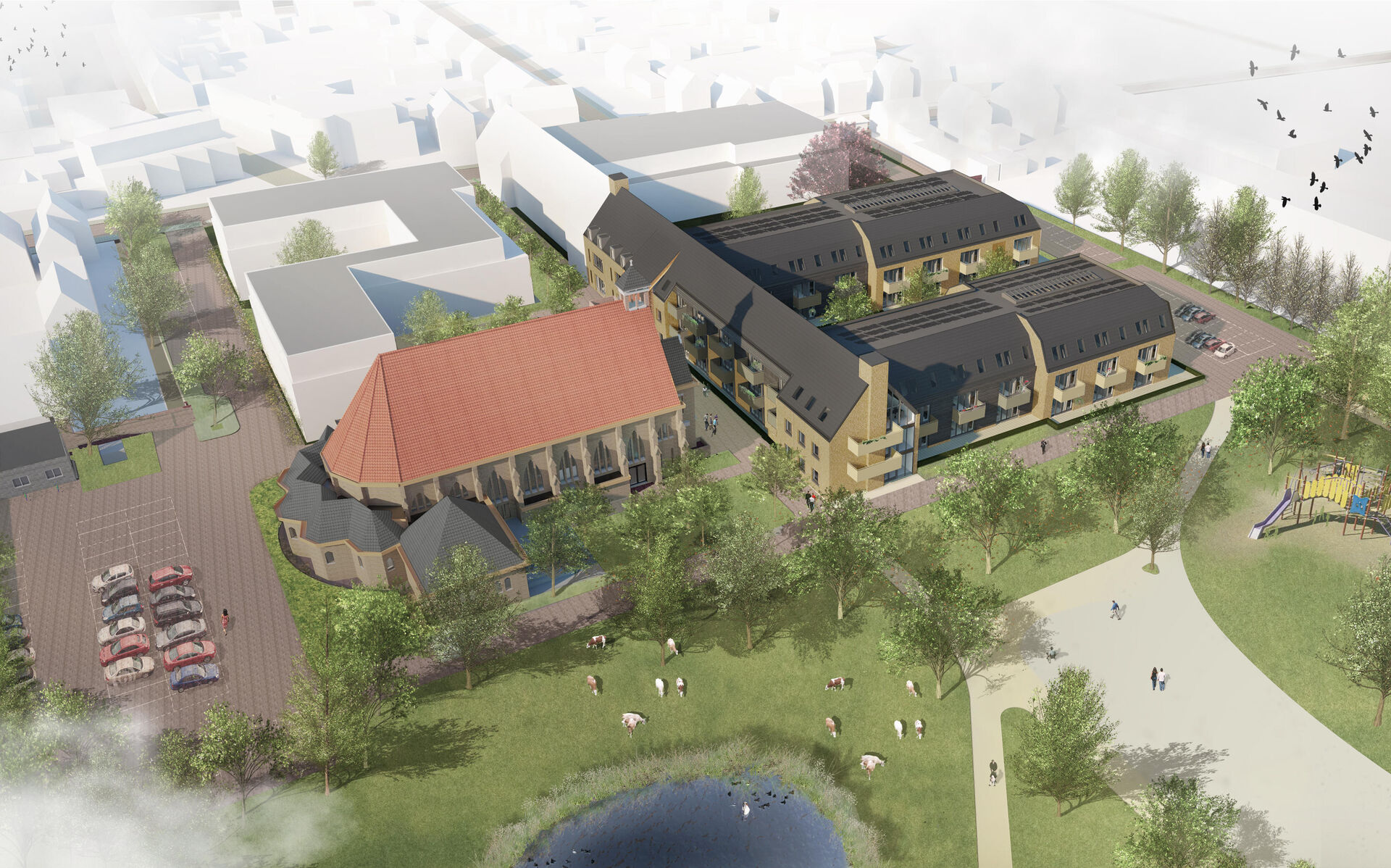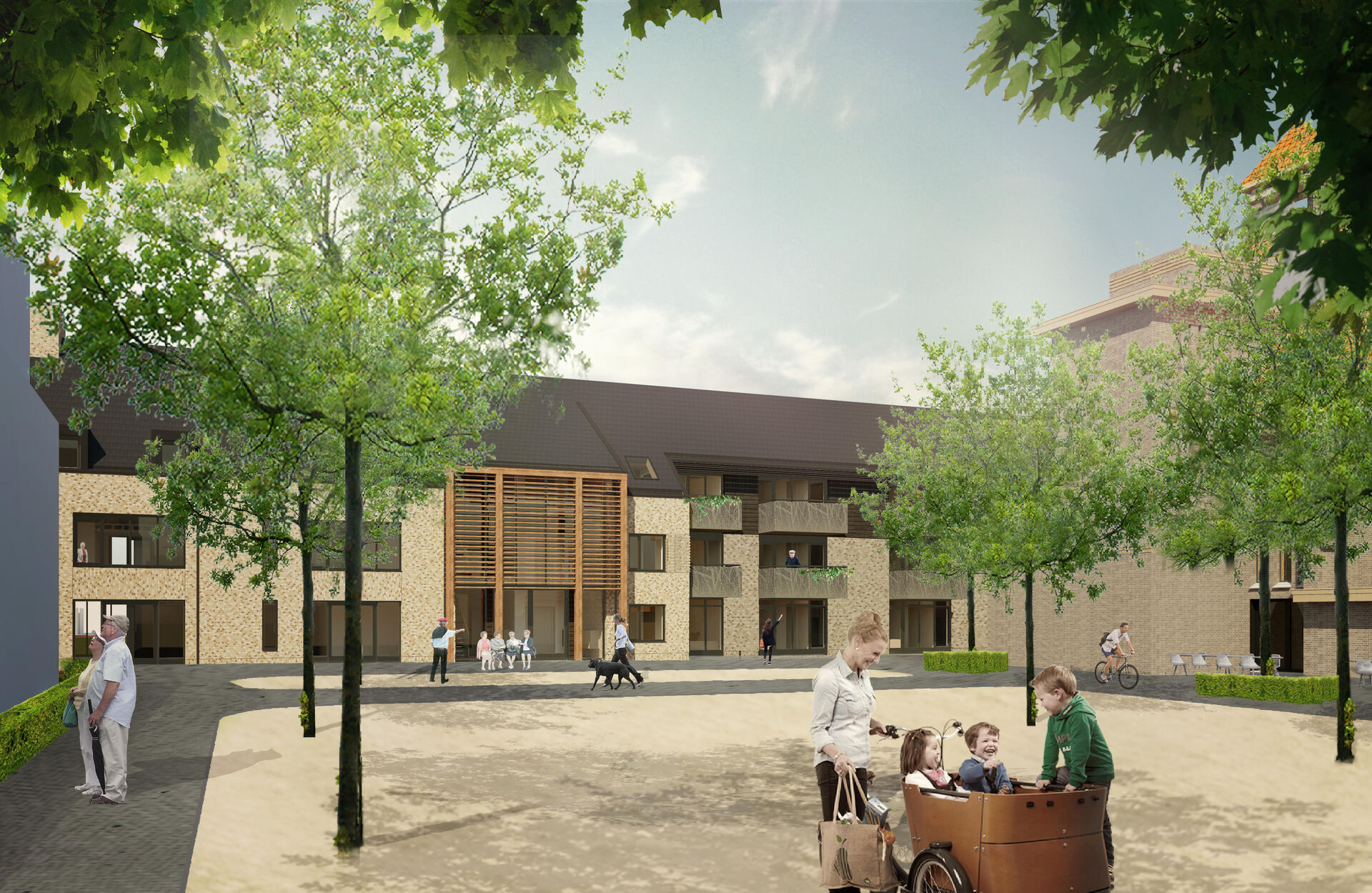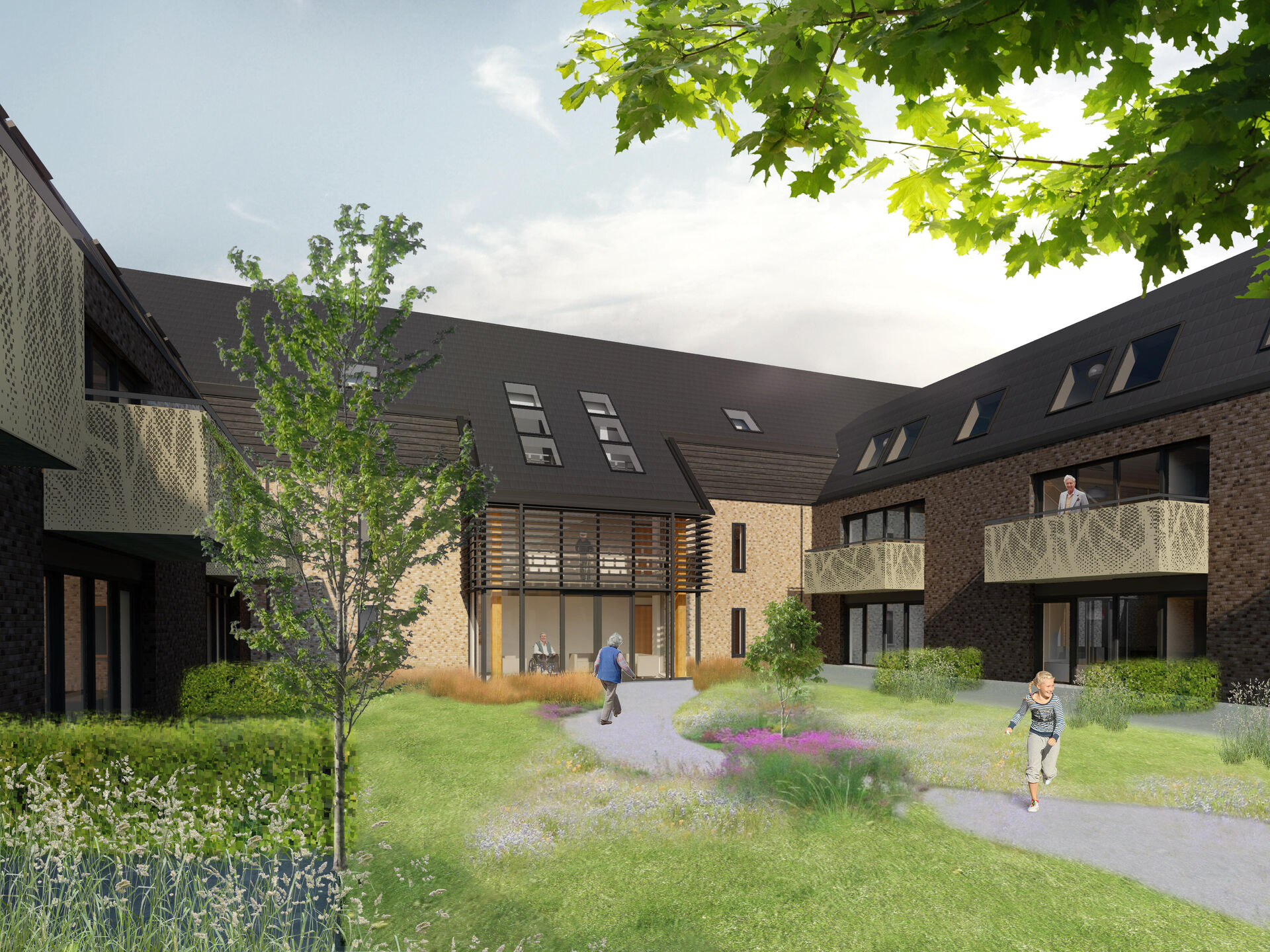 Impressie of the inner court
People will live independently in Park Vossenberg, but with easy access to any care they may need. Using domotics (wandering detection) the freedom and safety of residents can be protected. This means that the freedom and community circles of people with dementia can stay as large as possible for as long as possible. In addition, the layout incorporates a number of experiential areas to encourage people to move, explore and meet.

The chapel is the beating heart of the new assisted living complex but also has a clear socio-cultural function in the wider area. There is space to meet and relax, to have a snack or a drink and to hold meetings or performances. The façade features a number of passages to the newly designed square next to the chapel.
In partnership with the various project partners an innovative sustainability concept has been designed. An existing auxiliary building on the site has been repurposed as an energy house, which regulates the balance in the heat and cold storage and provides the various sections of the building with the required heat and cold. The concept is grounded in an all-electric plan using solar panels on the flat roofs to generate electricity, for heat and cold storage, heat pumps, heat recovery and biodynamic LED lighting.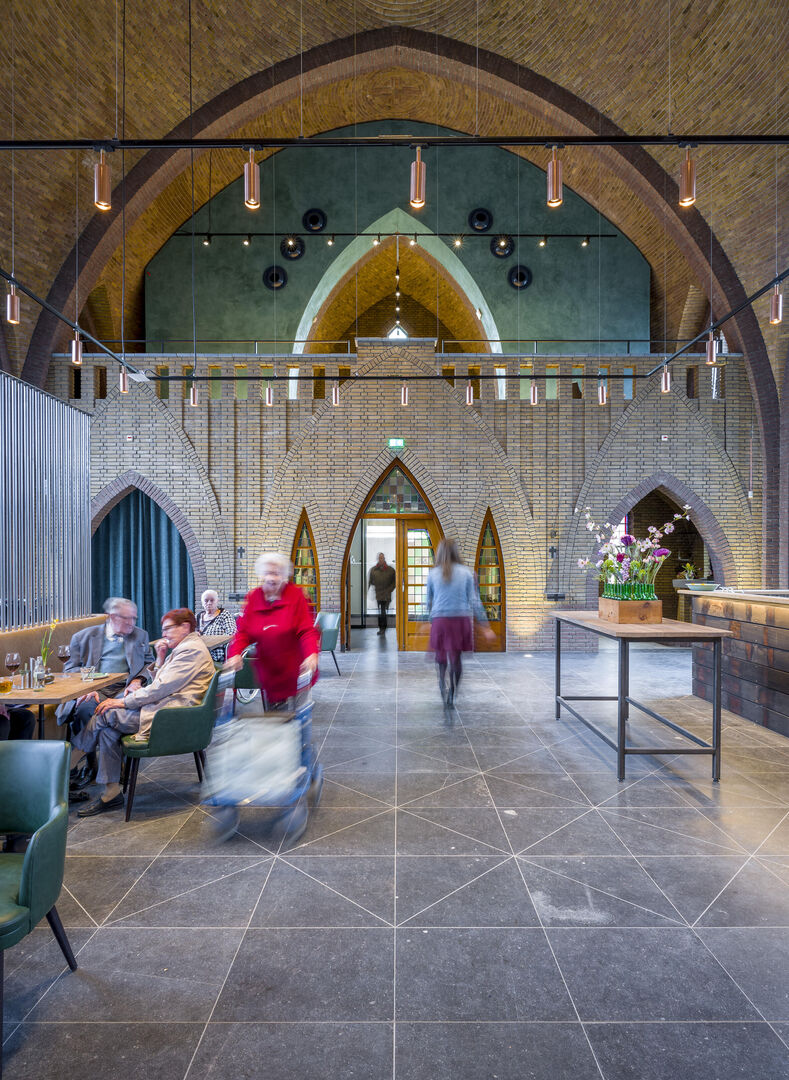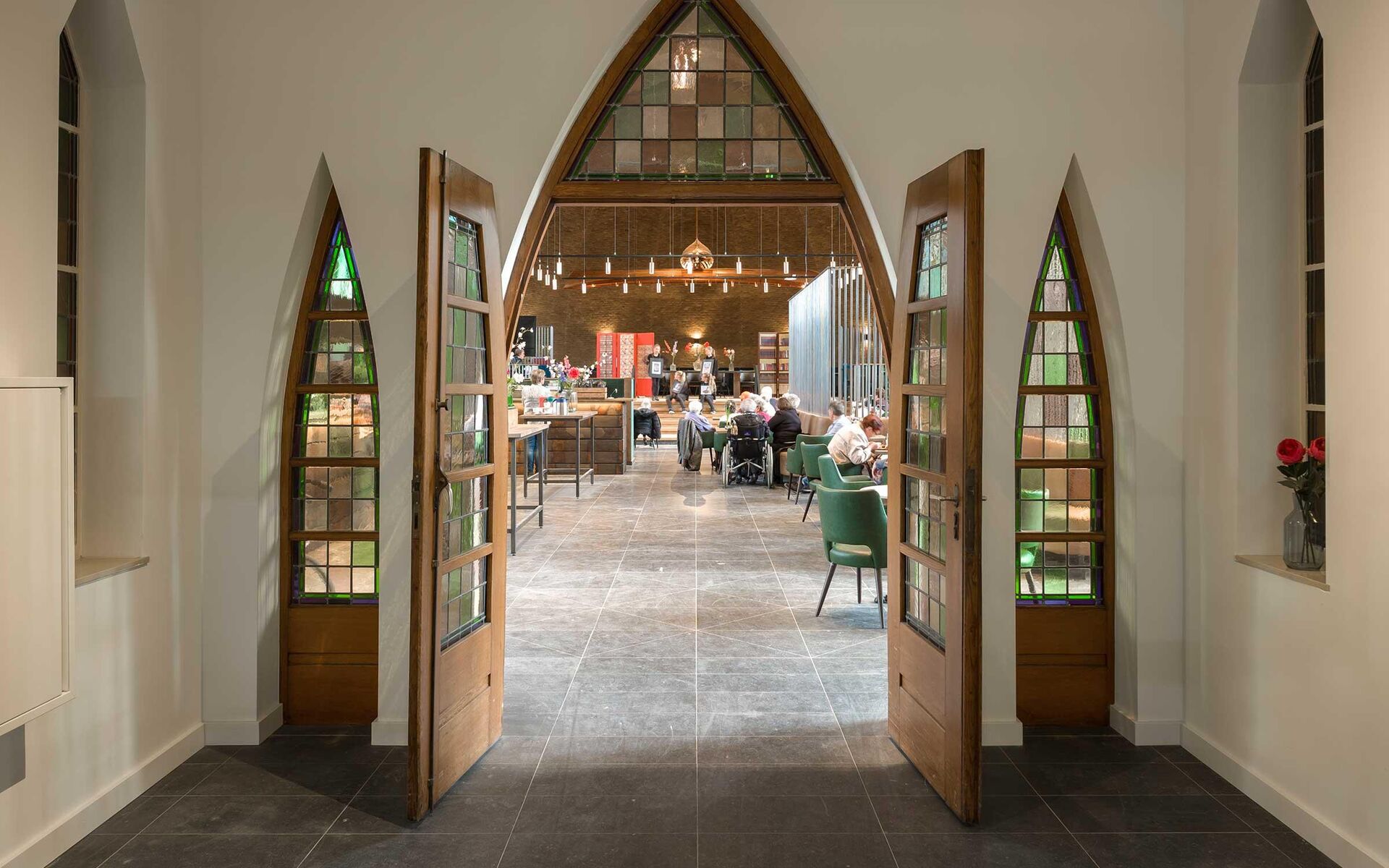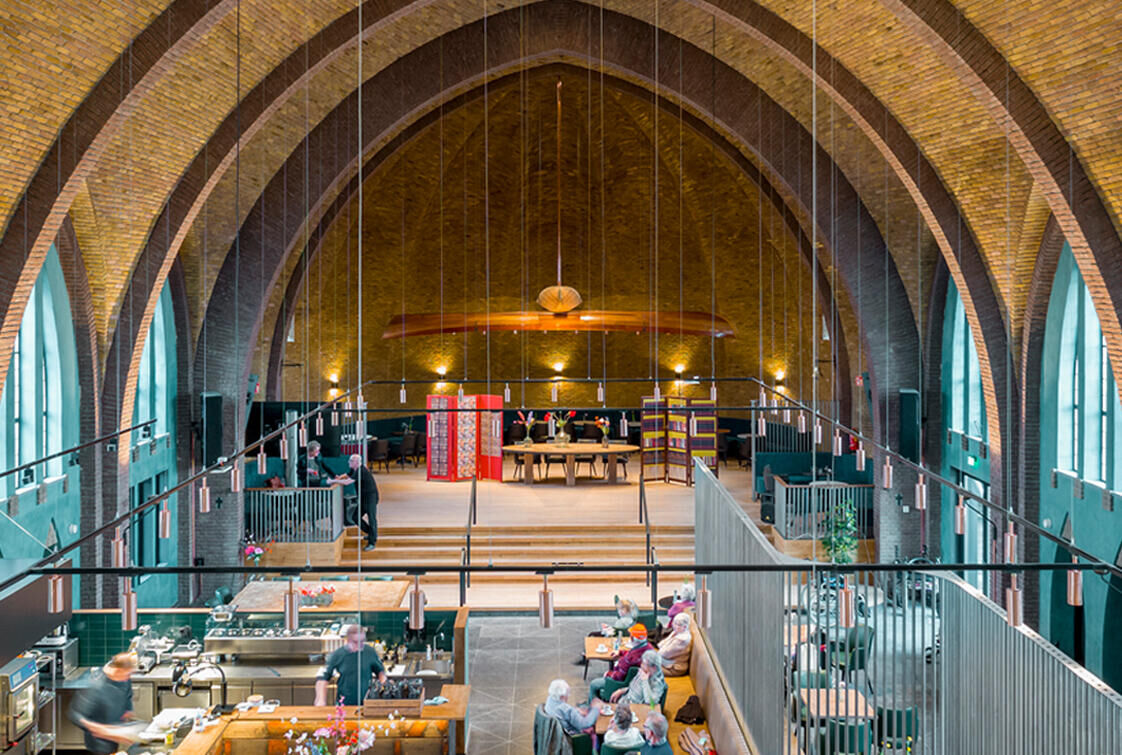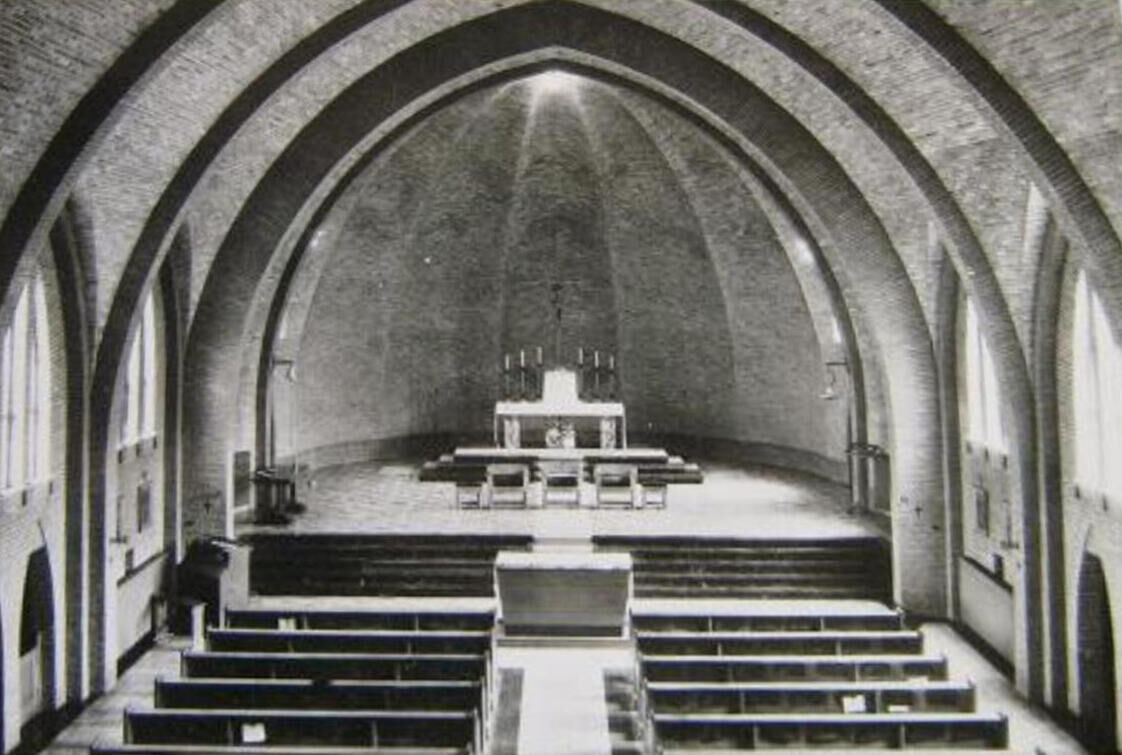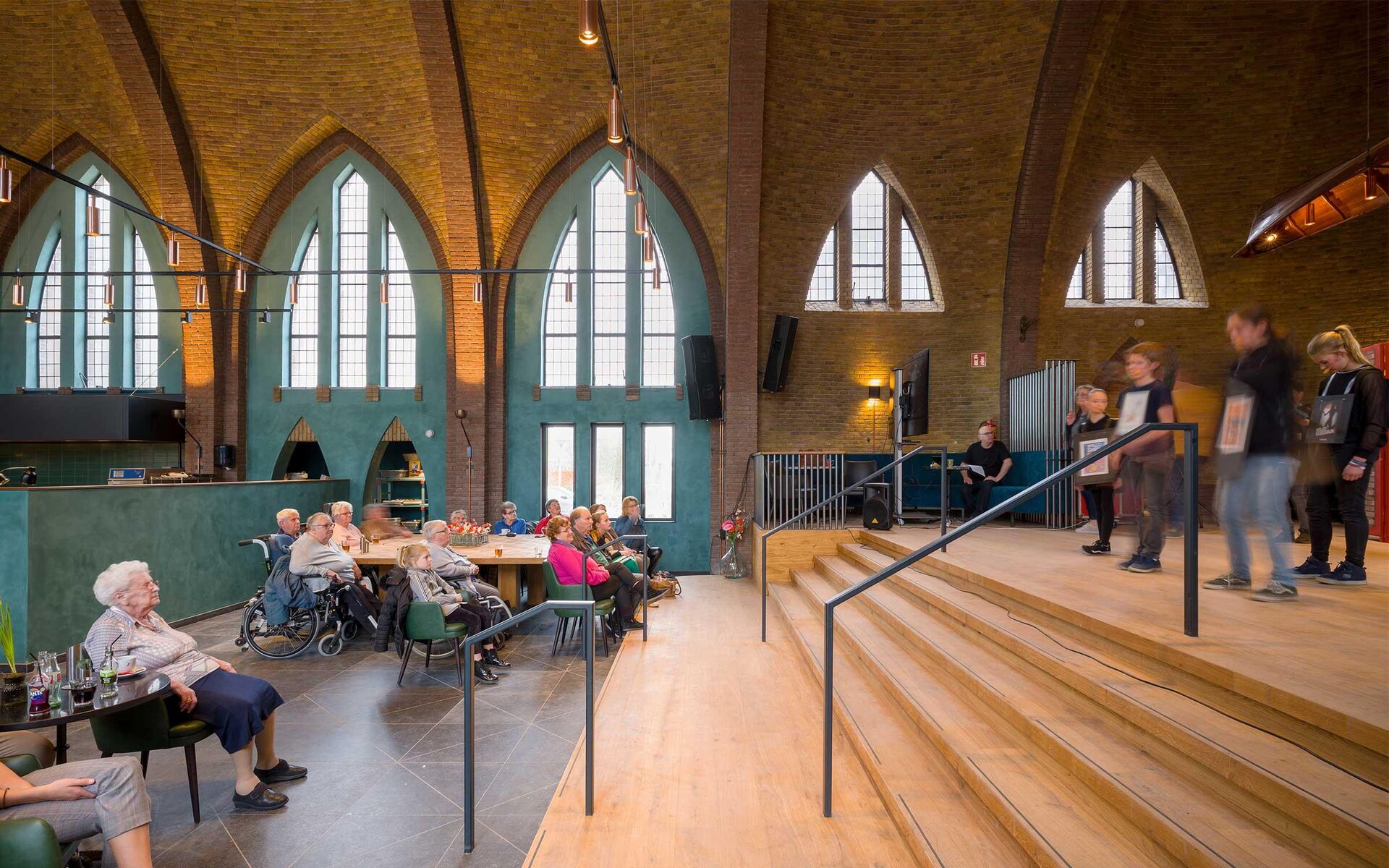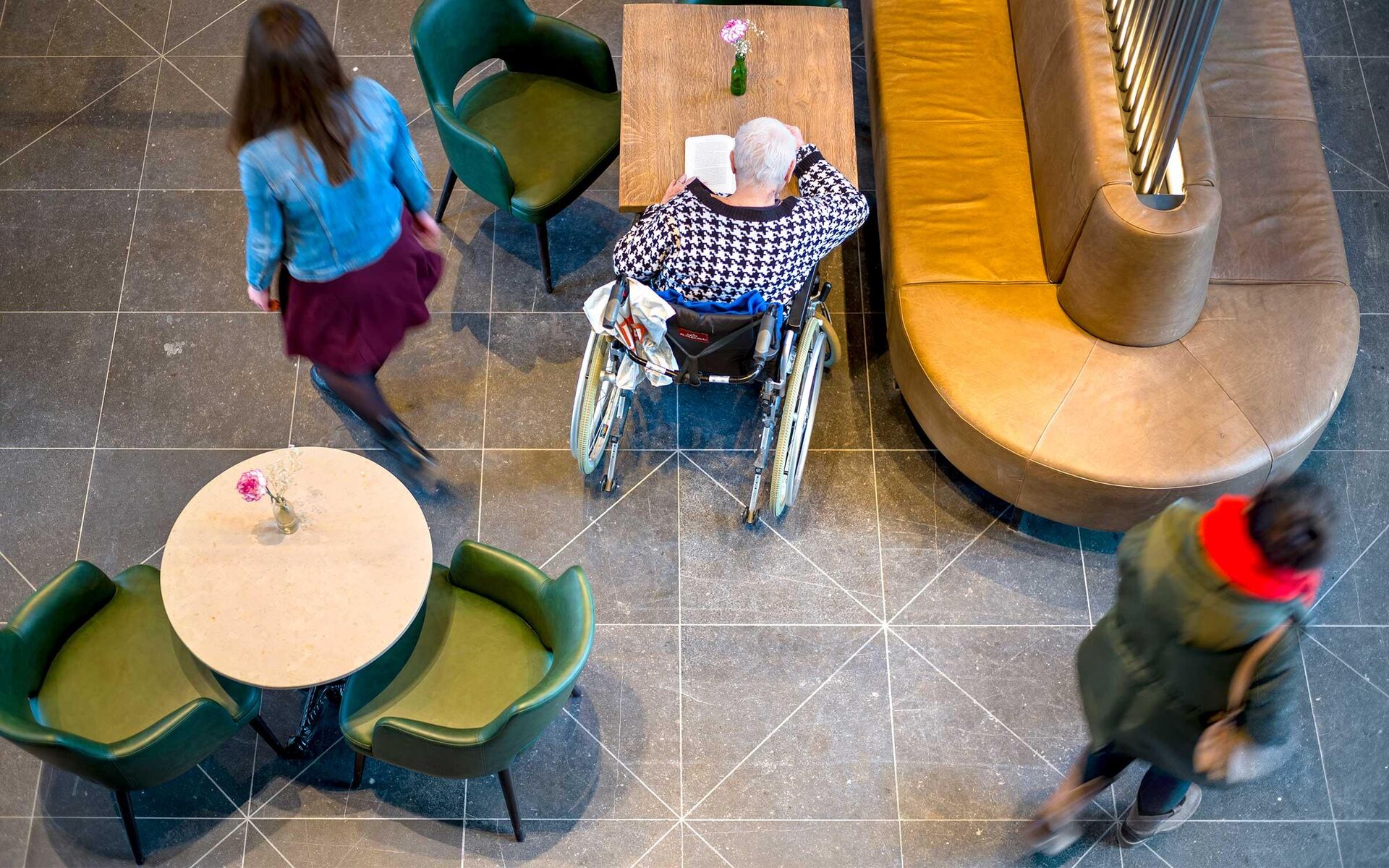 'After the repurposing of the chapel, the next stage is now under way: the newbuild of Park Vossenberg as a new village centre in a green area. A place to live, to meet and to be active.'
Yvonne Segers-Van Wilderen, Architect and Partner