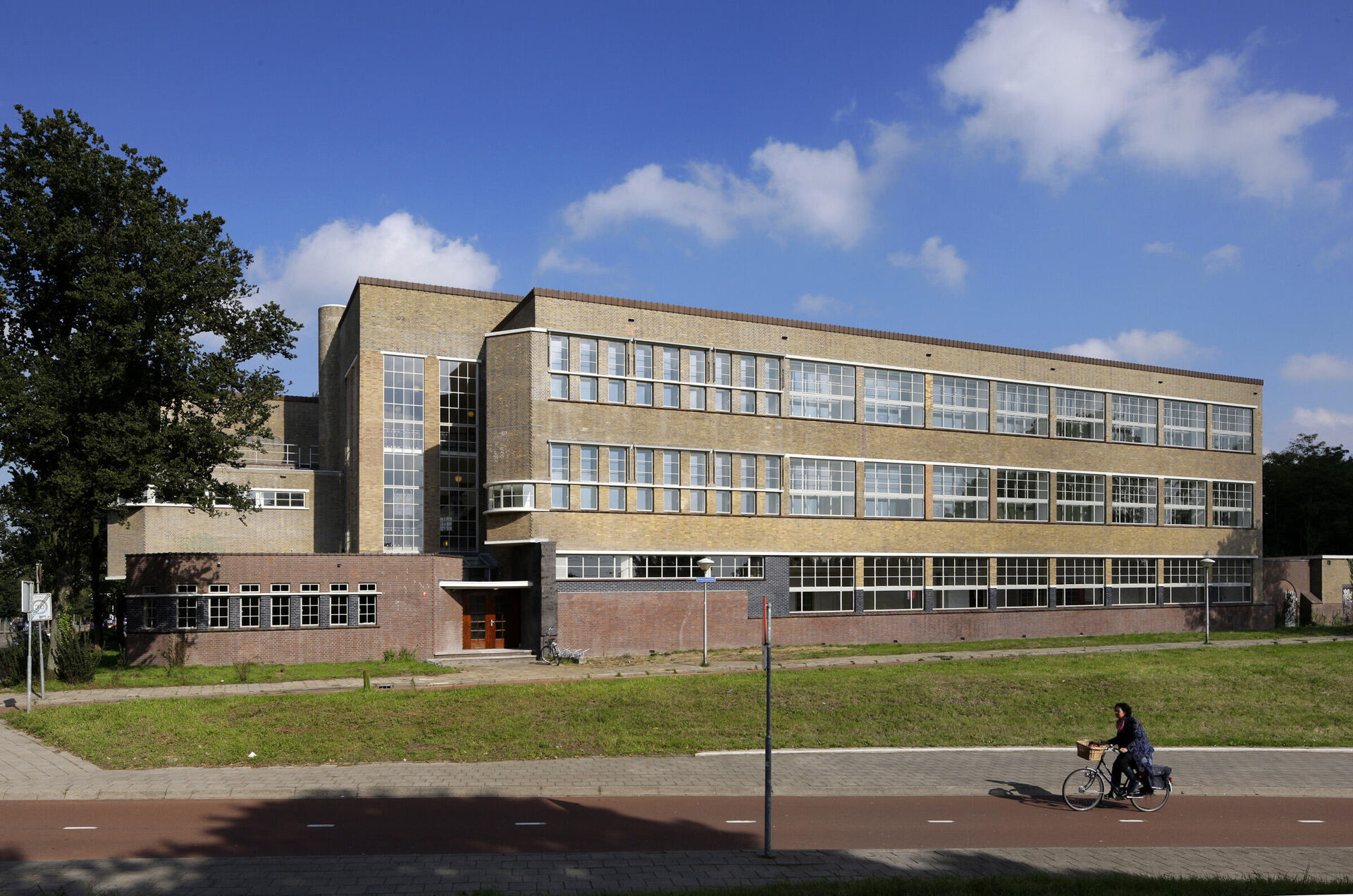 Residential
Public
Transformation
Restoration
Sustainability
The former technical school 'Oude Ambachtsschool' in Zwolle has been repurposed into starter homes and studios. The national listed building by architects Baart and Krook dates from 1934 and has been sustainably renovated and transformed into a contemporary residential-commercial complex.
The building consists of two wings, each three storeys high, which are located at right angles to each other, meeting in a central staircase. The outside corner is the location of the formal entrance, whilst the inside corner was the original pupil entrance. Both wings have central corridors with classrooms either side. On the ground floor, the classrooms have been repurposed into studio spaces. The first and second floor now house starter homes: spacious, tall and bright classrooms with a fixed core of sanitary and kitchen facilities.
Design:

2007-2008

Client:

Woningstichting SWZ - DLH Ontwikkeling

Location:

Zwolle

Delivery:

2010
Advisors
Cauberg-Huygen Raadgevende Ingenieurs
Stoel Partners
Huygen Installatie Adviseurs
Contractor
Bouwbedrijf Salverda


Photography
Michel Kievits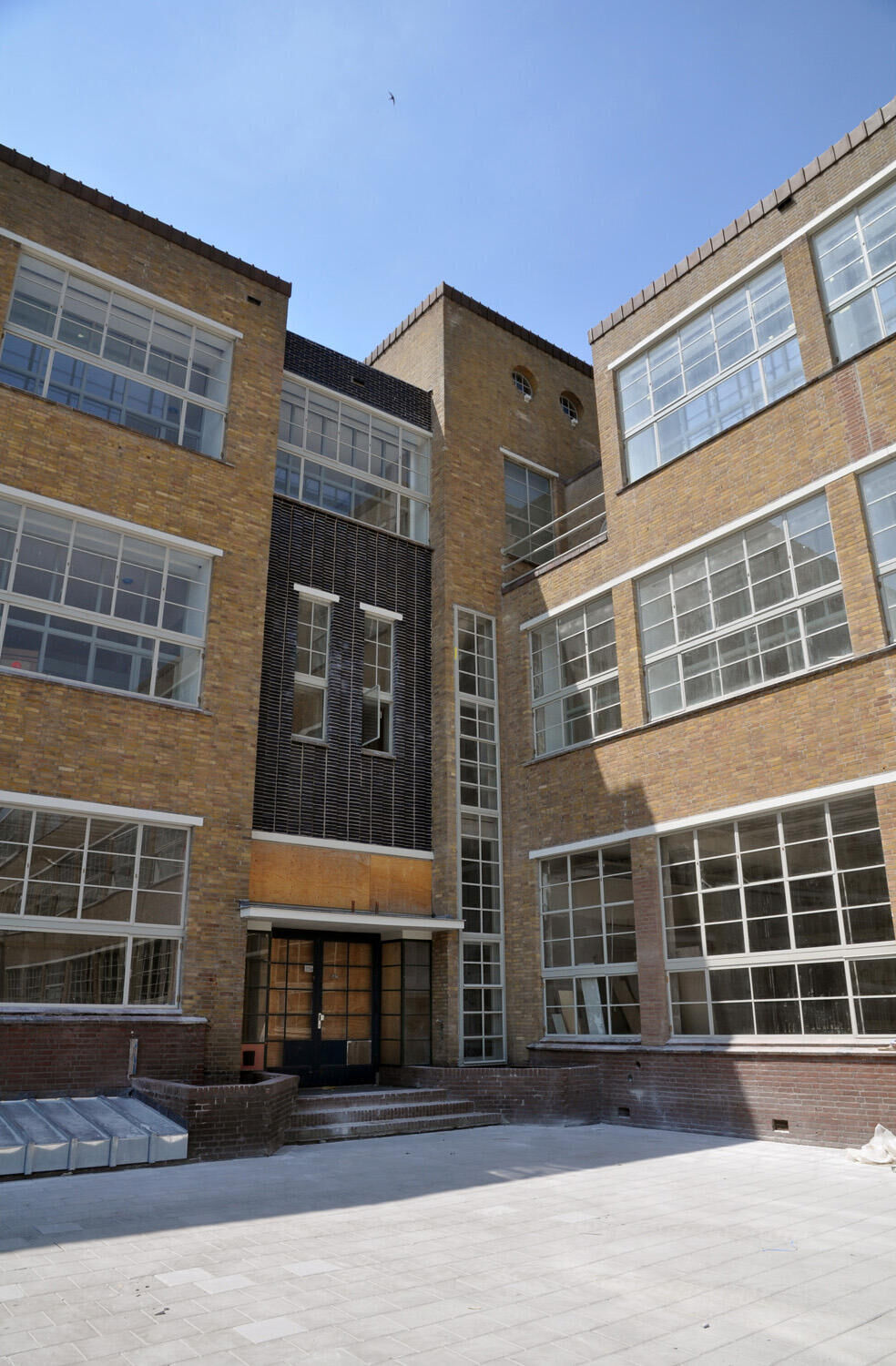 Main entrance for delivery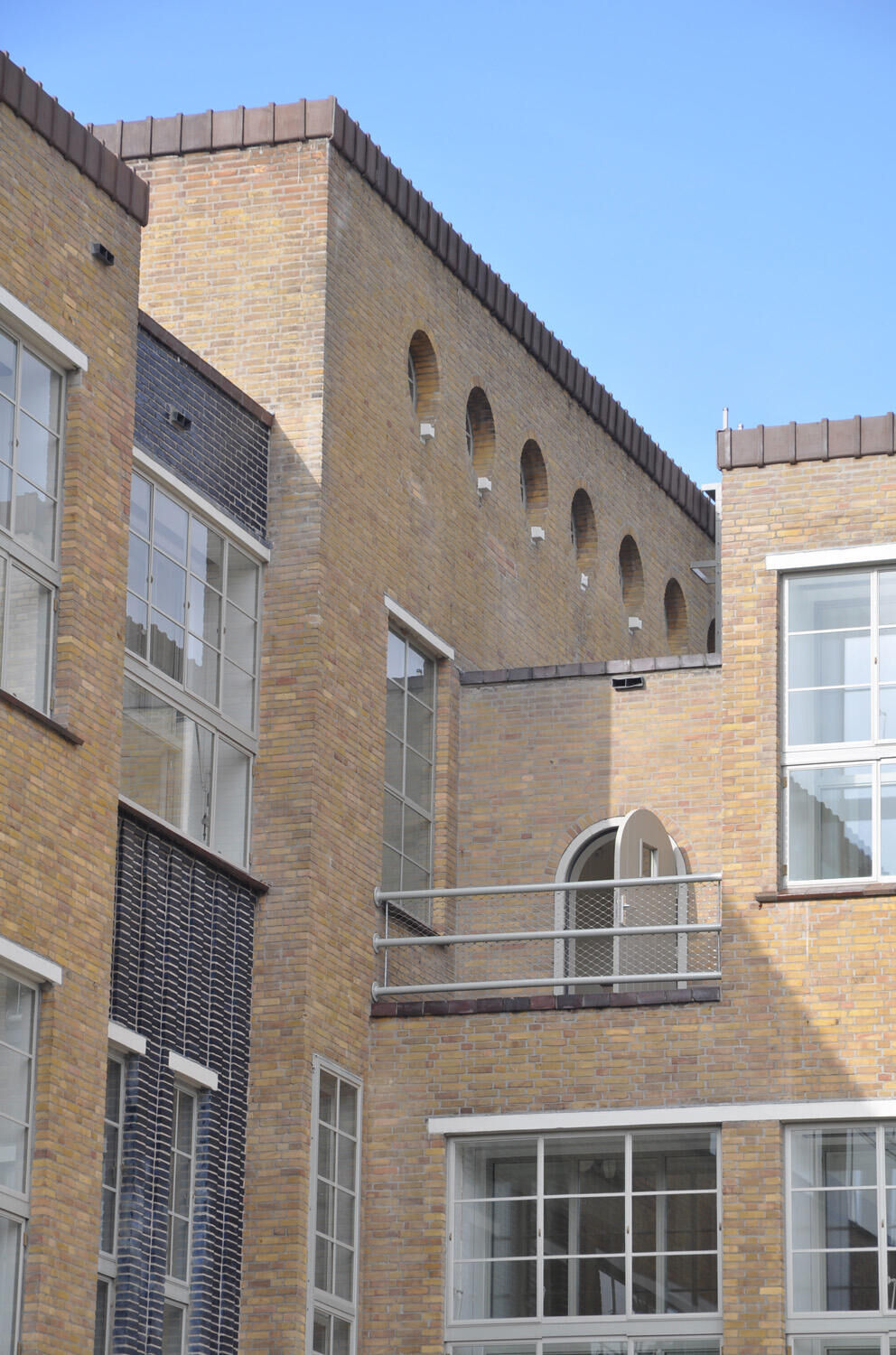 Fragment of richly detailed facade
To enhance the comfort of the homes, a second façade has been added to the original steel façade. The appearance of the façade is thus retained, while the accommodation is protected from sunlight, noise and heat loss. The original function of the building is still visible in the monumental staircase and the spacious corridors. The building has been restored to be future-proof - energy use has been greatly reduced, sustainable energy is produced using thermal energy storage and a ground source heat pump. In addition, sustainability has been a high priority in the selection of materials and detailing.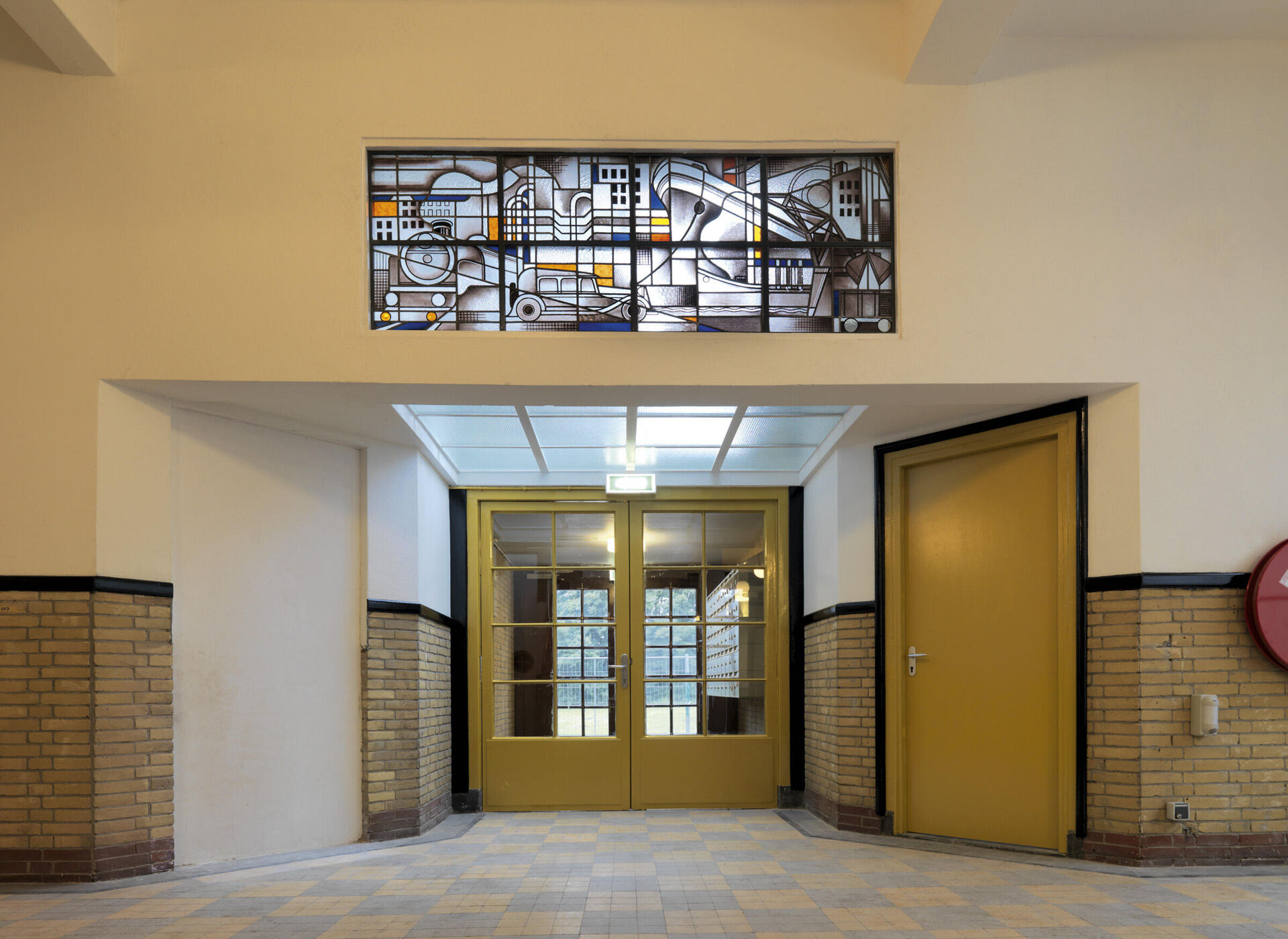 Entrance portal of the former Oude Ambachtsschool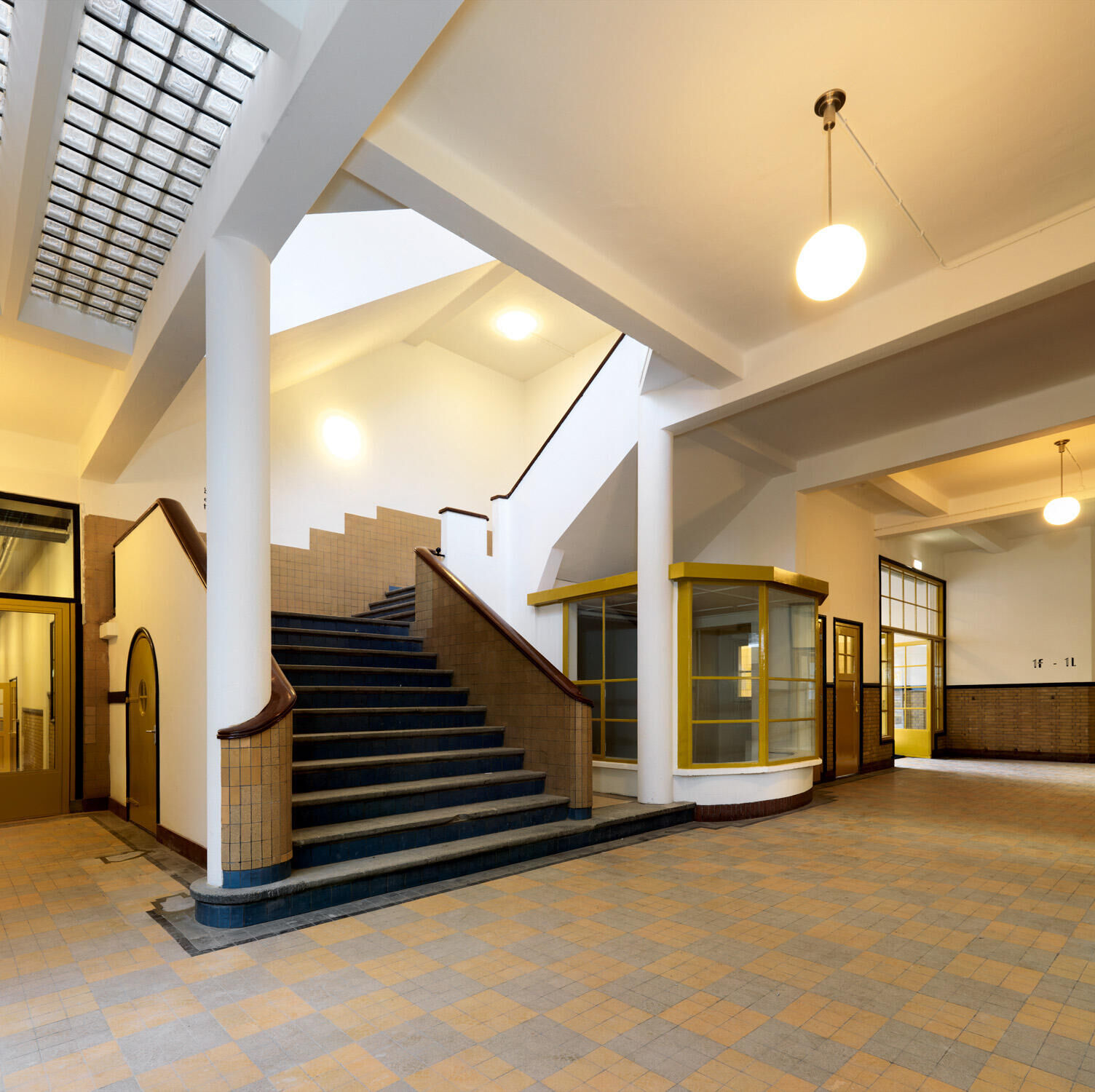 Entrance portal of the former Oude Ambachtsschool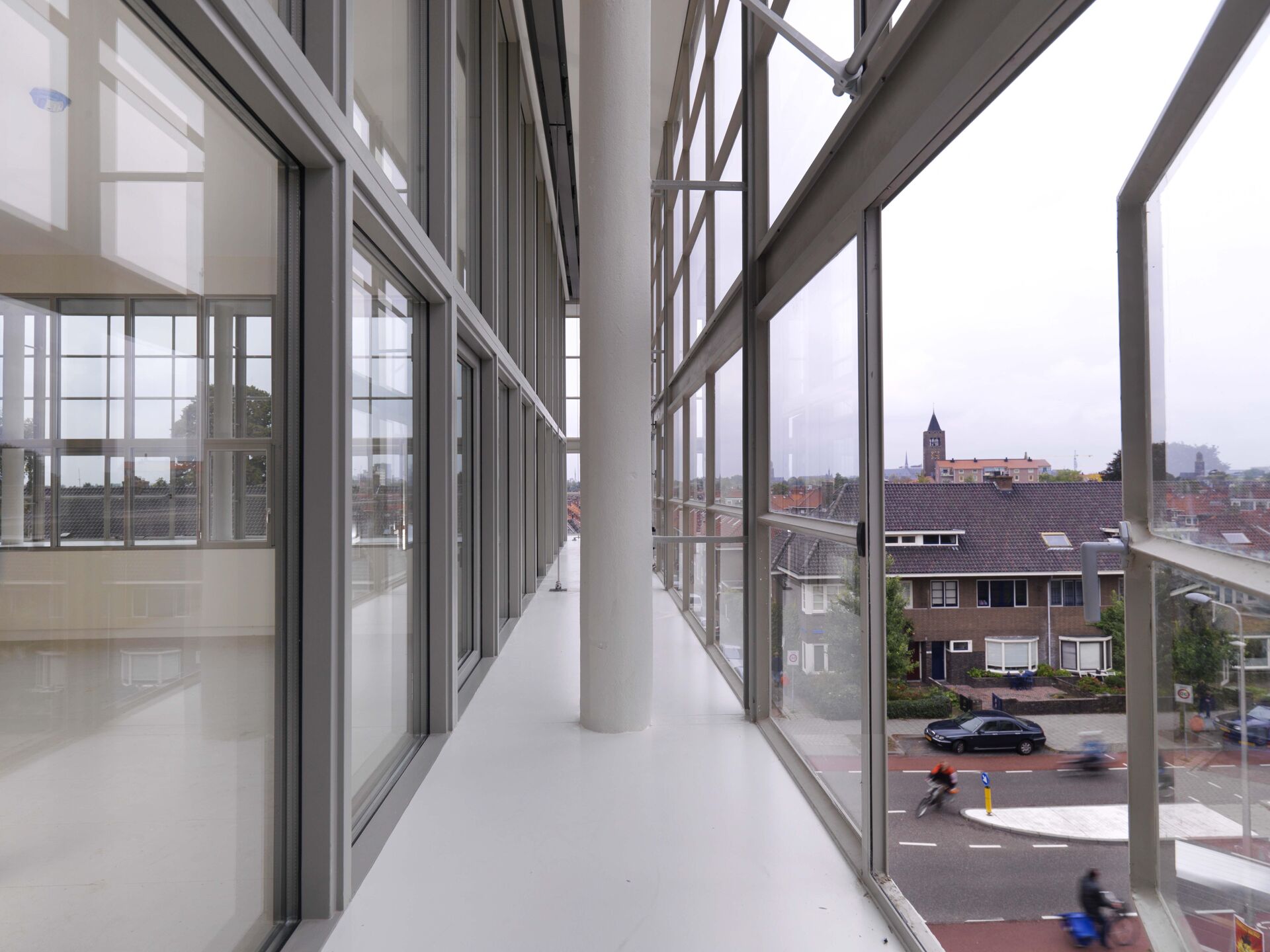 Double facade on the track side
'The former technical school has been sustainably transformed into studios and starter homes, whilst retaining its monumental quality.'
Sjoekie de Bijll Nachenius, Architect and managing director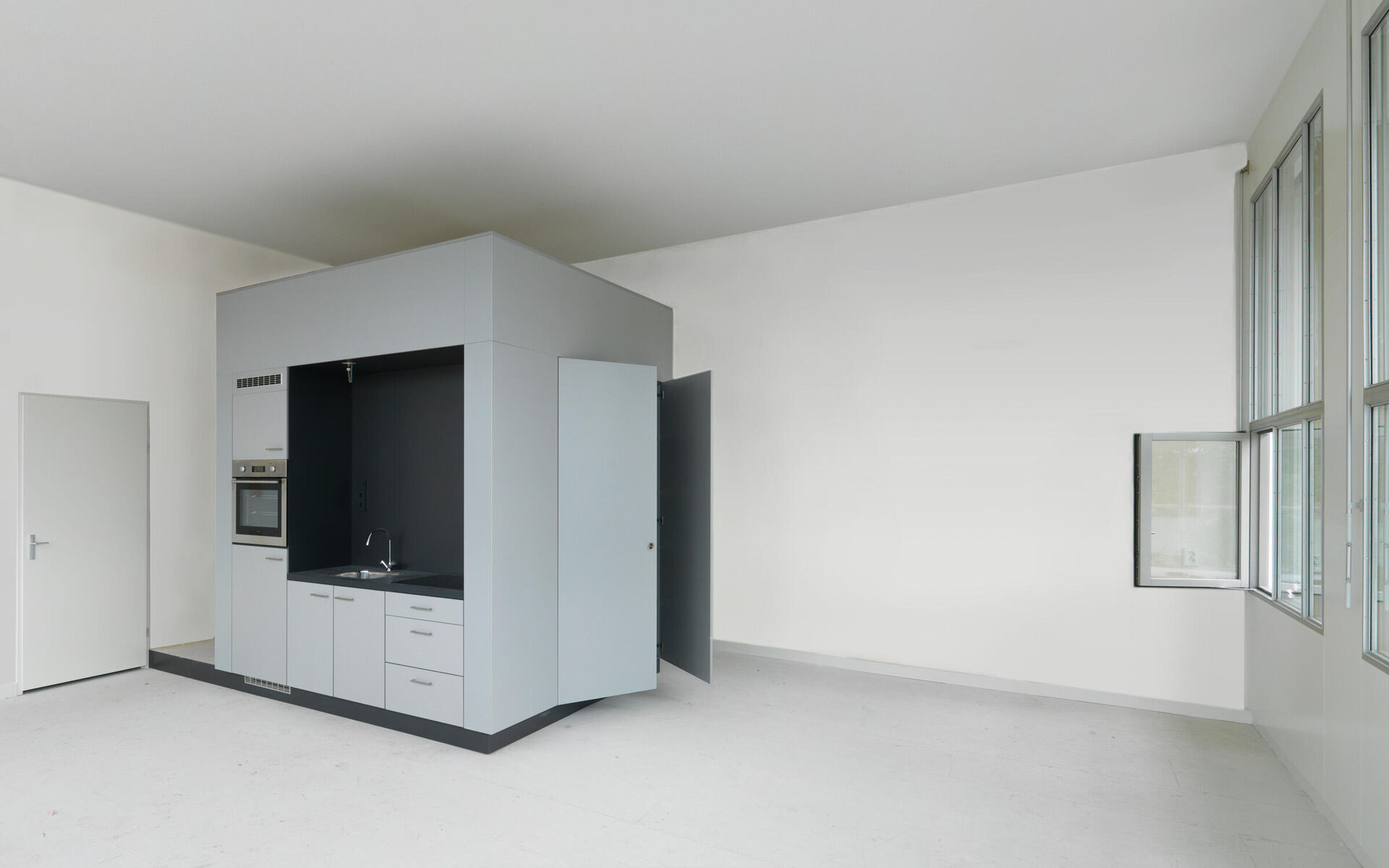 Interior apartment with fixed core for kitchen and sanitary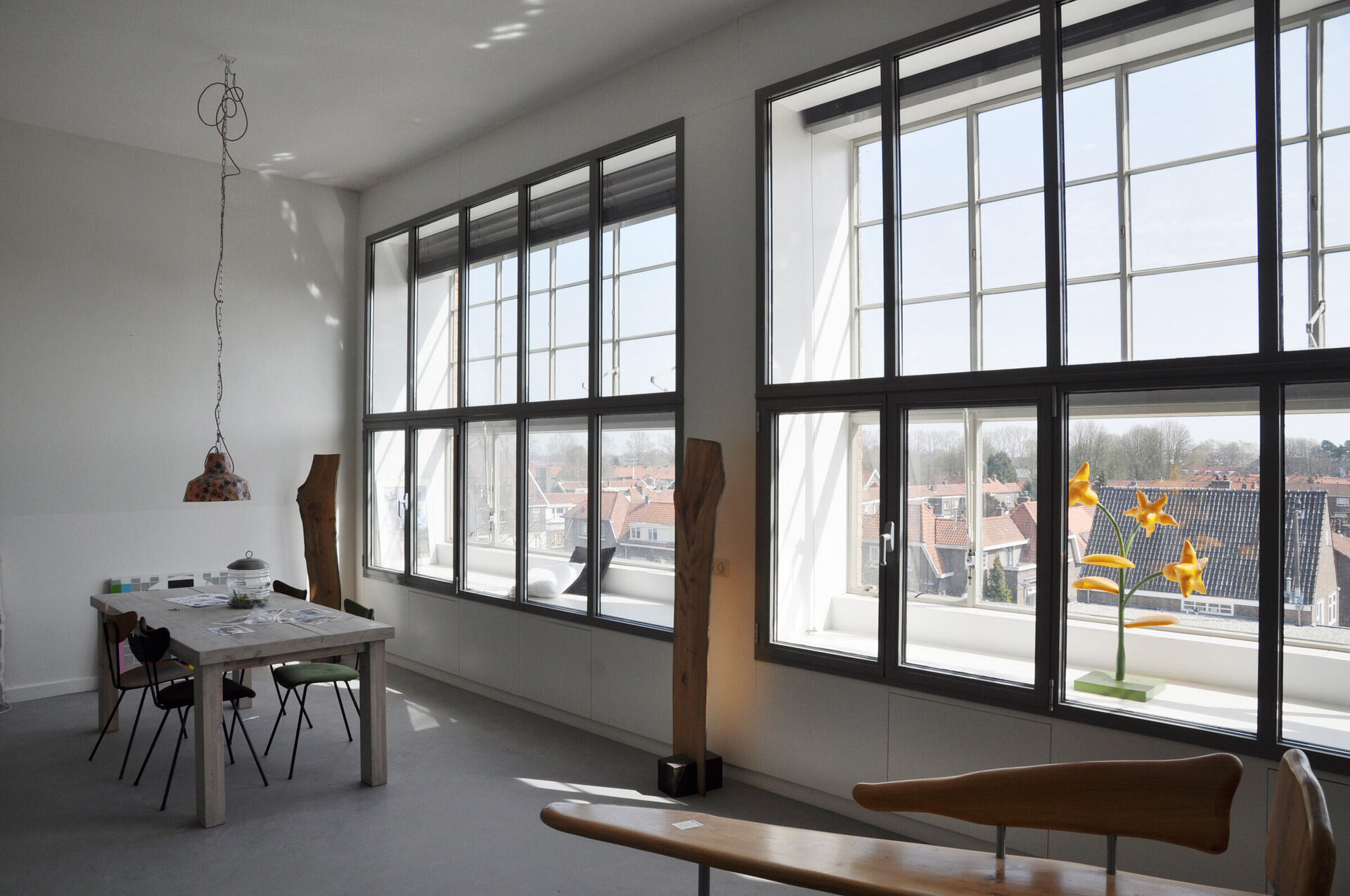 View of the second facade behind the monumental facade