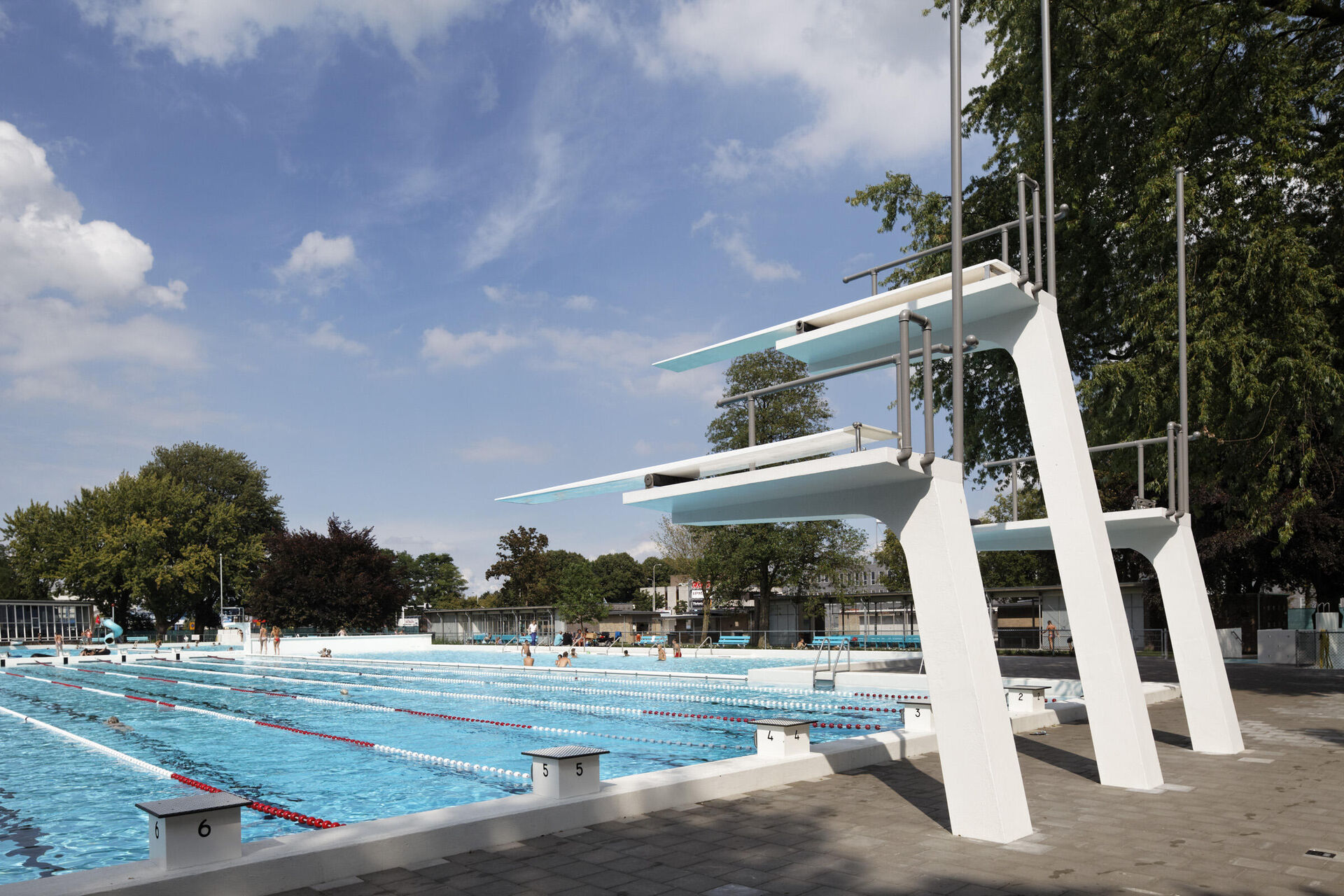 Public
Restoration
Sustainability
The national monument Openluchtbad in Zwolle, a lido dating from 1934 designed and built by architect Wiebenga, has been completely restored. The lido is run entirely by volunteers and cutting operational costs was an important element of this assignment. In addition to being restored, the lido has also been made more sustainable. New facilities such as changing rooms, a lookout and furnishings have been designed to harmonise with the original pool.
The symmetry of the original design has been restored: the swimming pool consisted of two identical sections for men and women, mirroring each other along an imaginary axis. On the site of the old, previously demolished diving towers at the deep end of the women's section new diving towers have been constructed according to the original Wiebenga design.
Design:

2010

Client:

Municipality of Zwolle

Location:

Zwolle

Delivery:

2012
Advisors
Alferink van Schieveen
Hellebrekers
Bremen Bouwadviseurs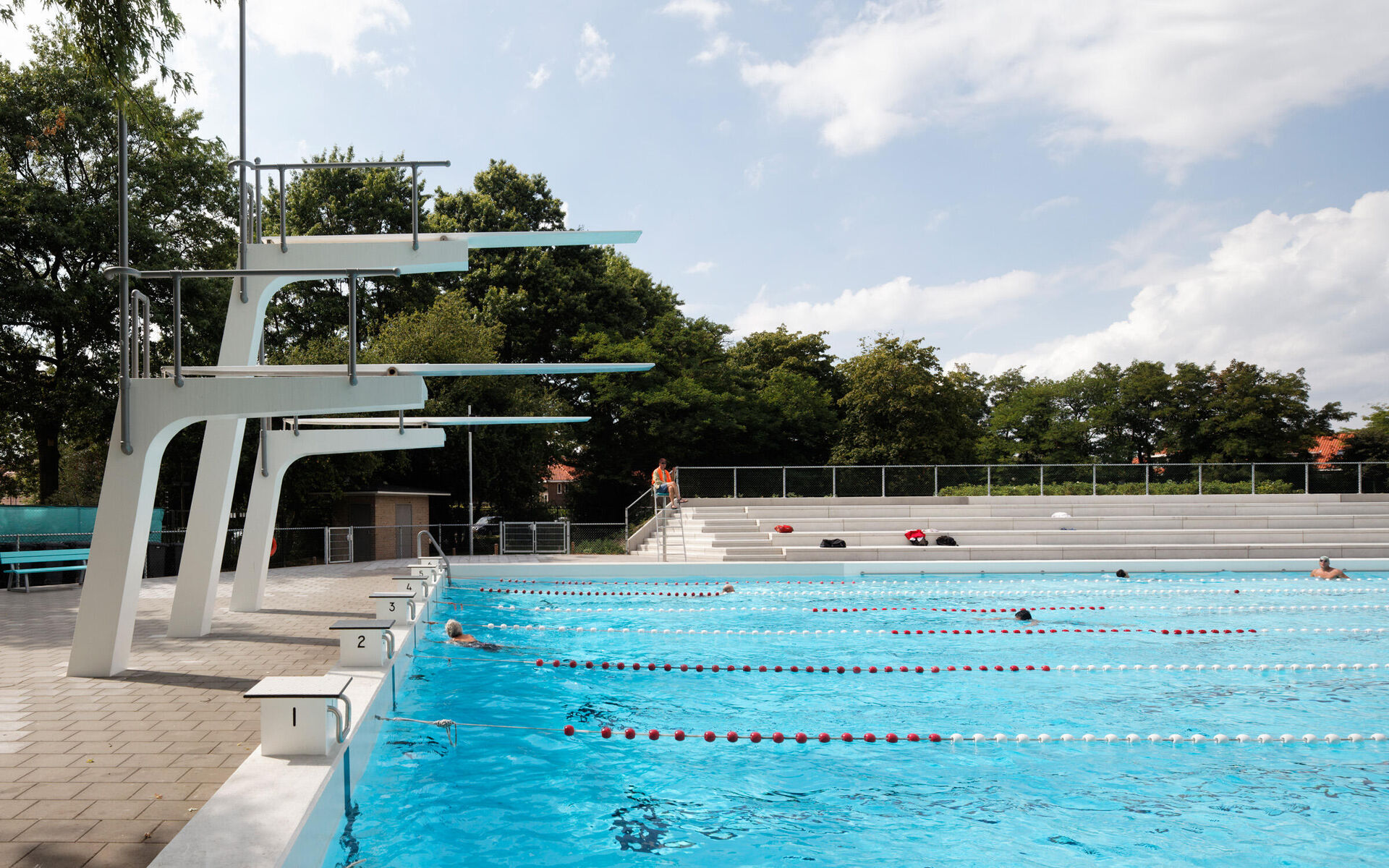 The restored bath with jump towers
The work encompassed a technical restoration, a reinforcement of the monumental character of the lido, functional improvements and work to make it more sustainable. The formation of cracks in the pools has been halted by installing a new poured concrete wall on the inside of the pools. The spectator stand and a lookout facility have been redesigned in harmony with the lido's symmetry. The original amenity buildings and changing rooms have been restored and additional facilities areas have been incorporated under the existing roof.
'Due to its unusual design, the Openluchtbad lido created by Wiebenga required extremely careful restoration and expertise in rebuilding the diving towers.'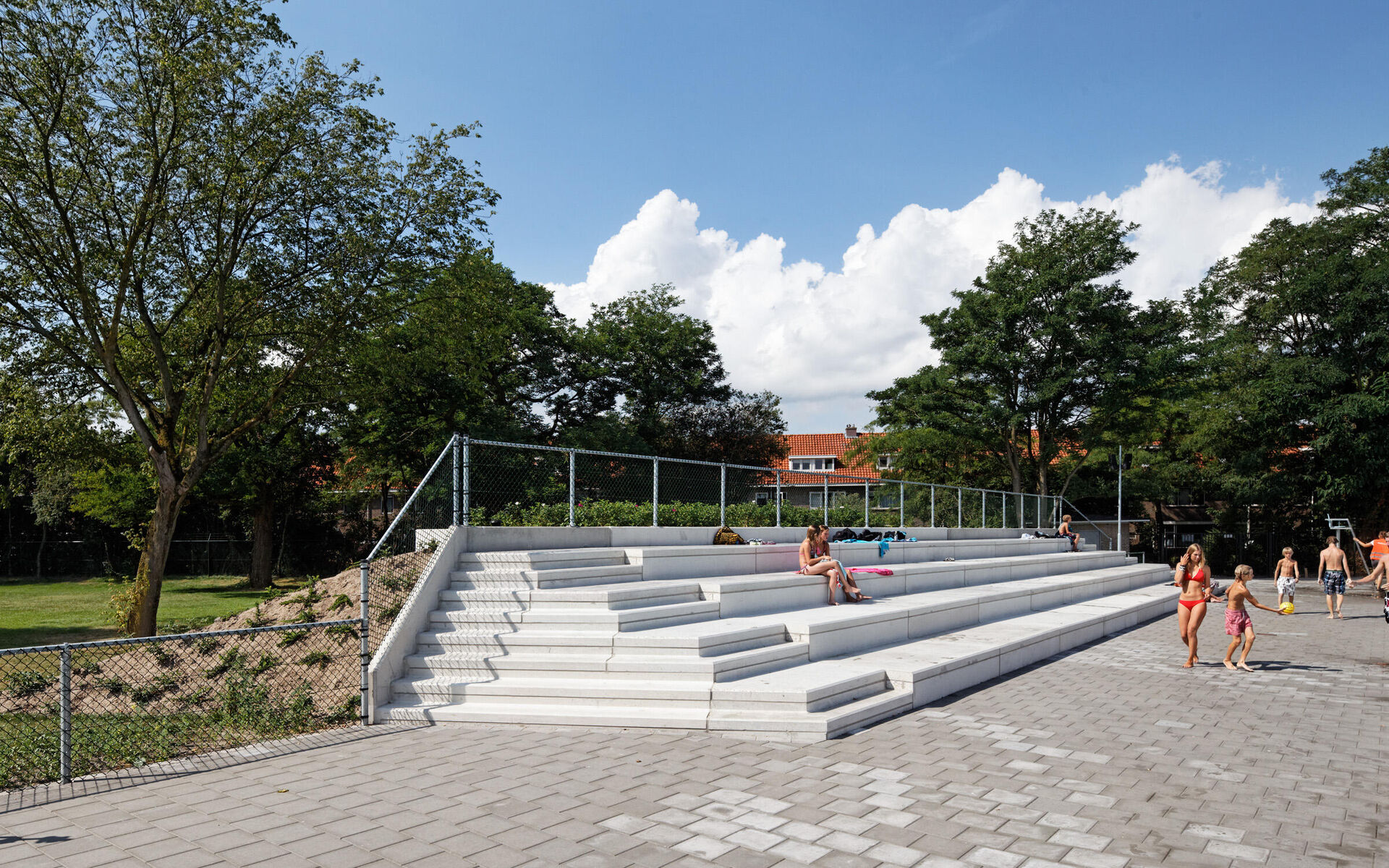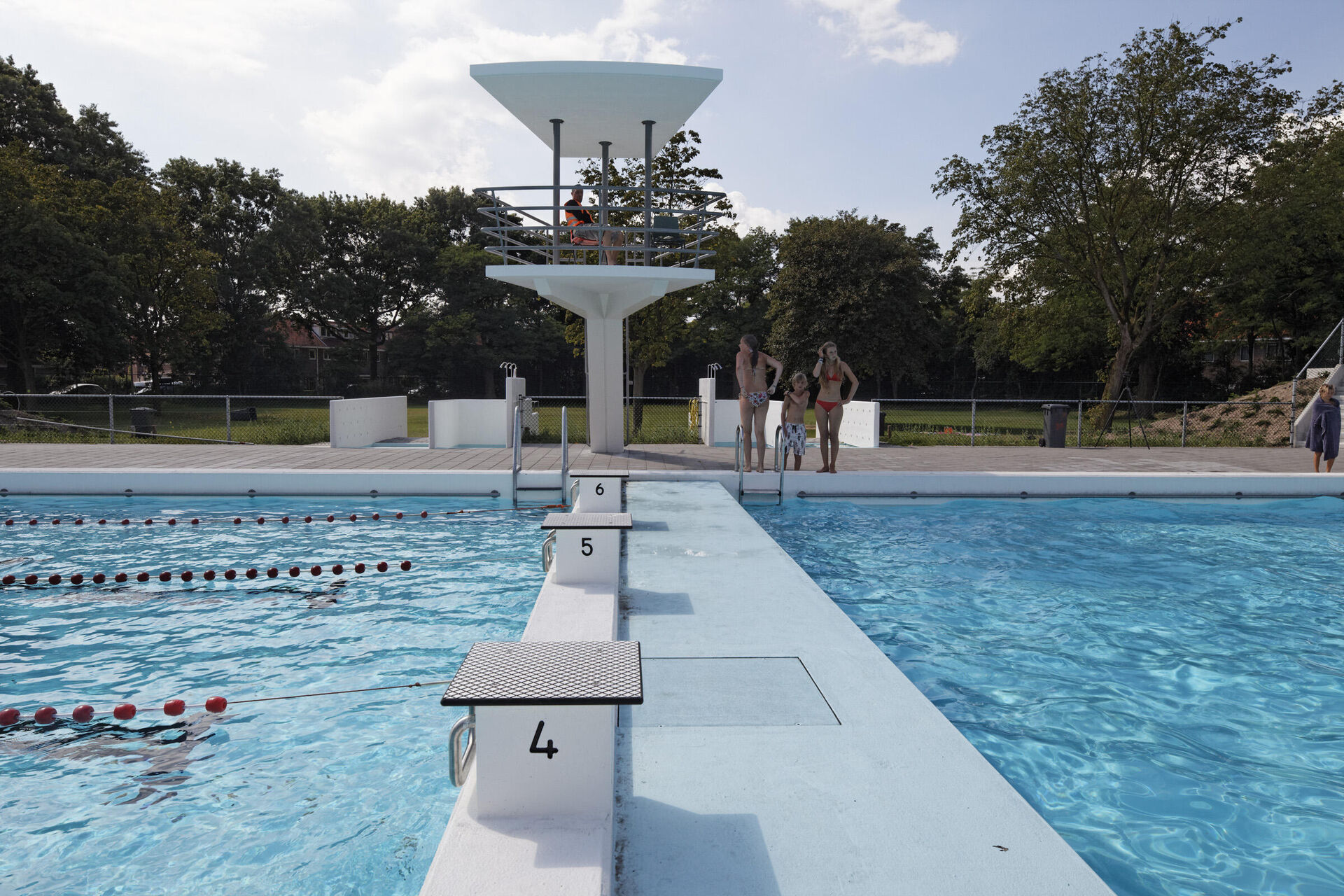 Separation between the baths with a new lifeguard post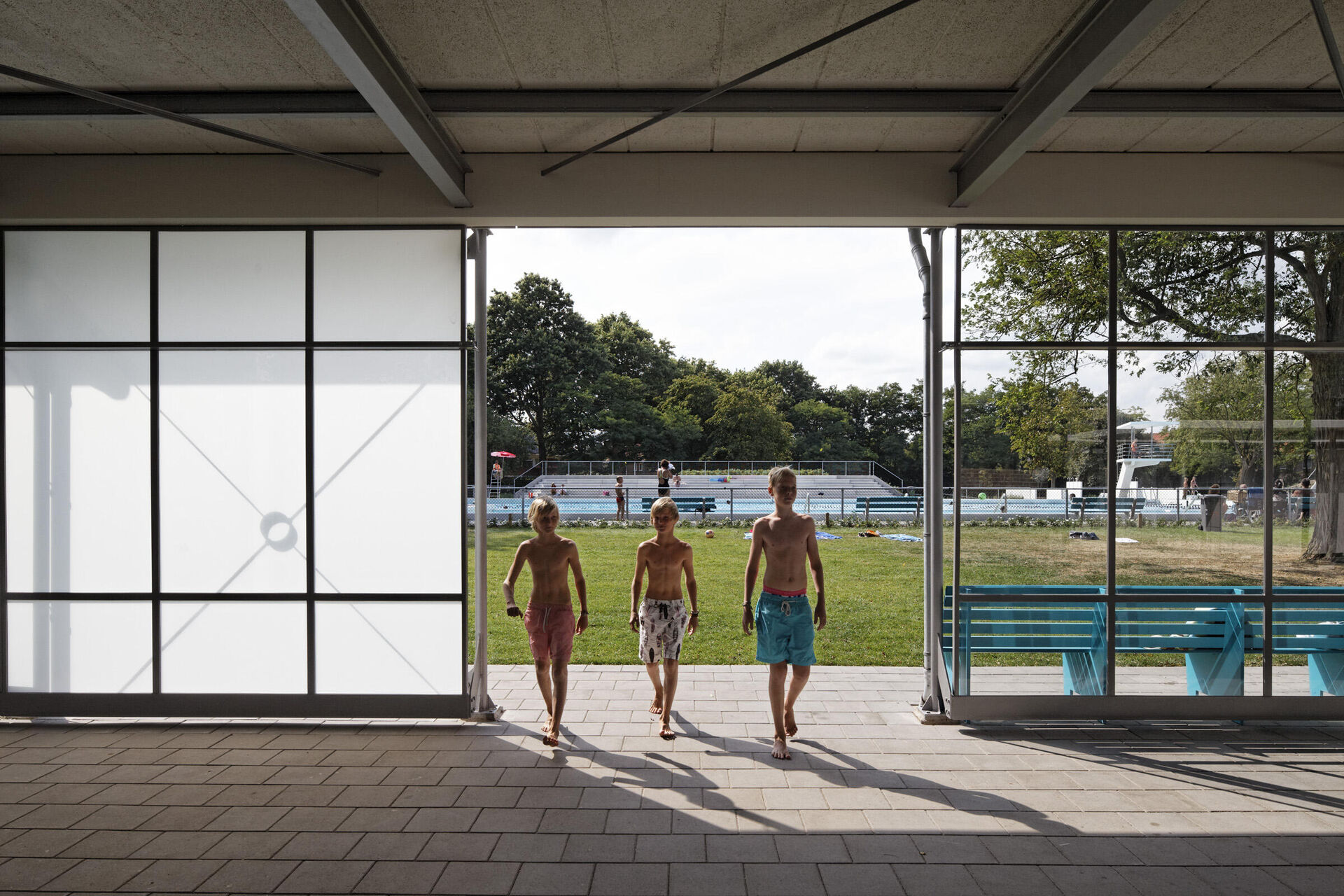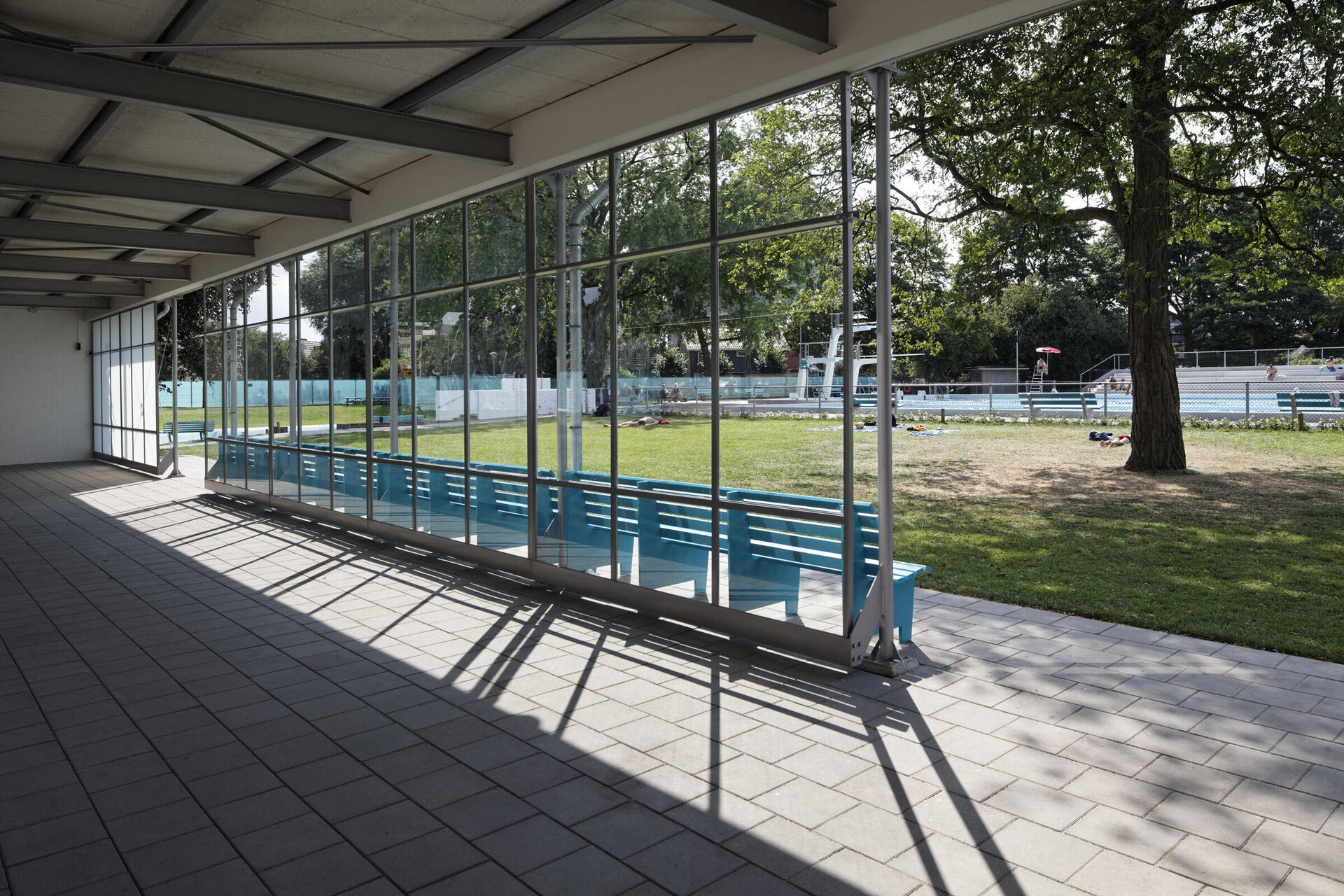 View of the lawns and refurbished benches
'The symmetry of the original design has been restored: the swimming pool consisted of two identical sections for men and women, mirroring each other along an imaginary axis.'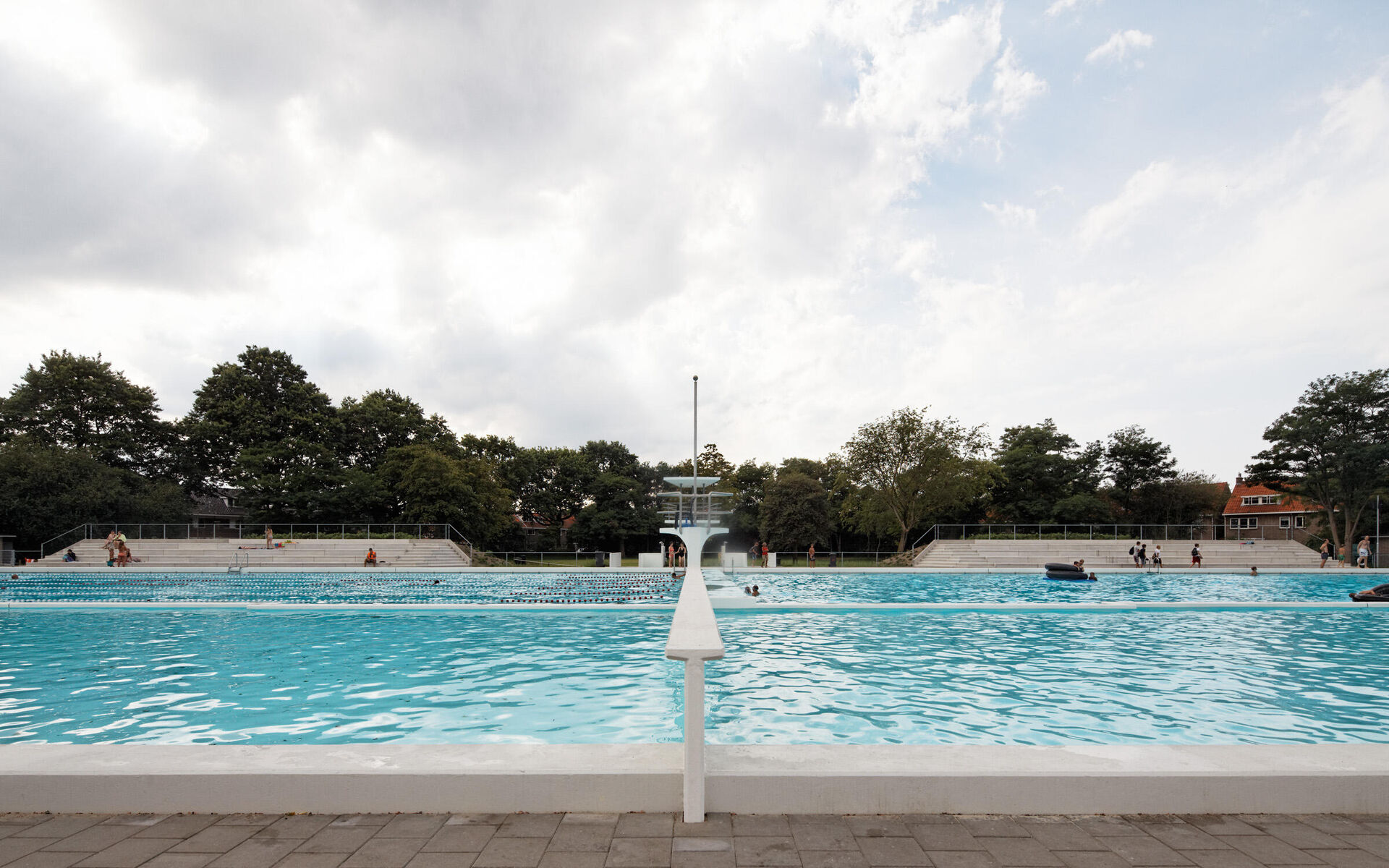 Mirror-symmetrical bathtub with new lookout post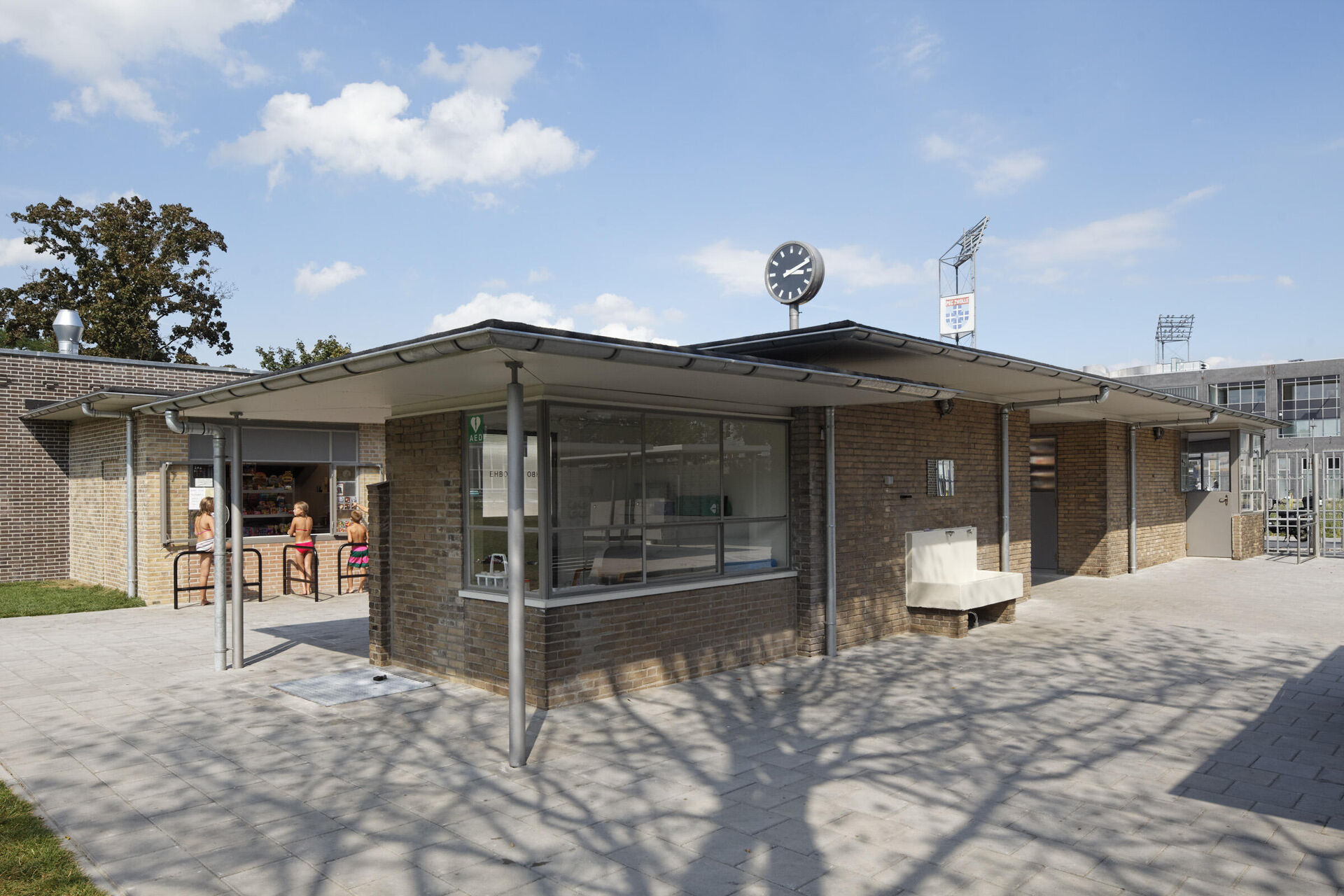 restored entrance pavilion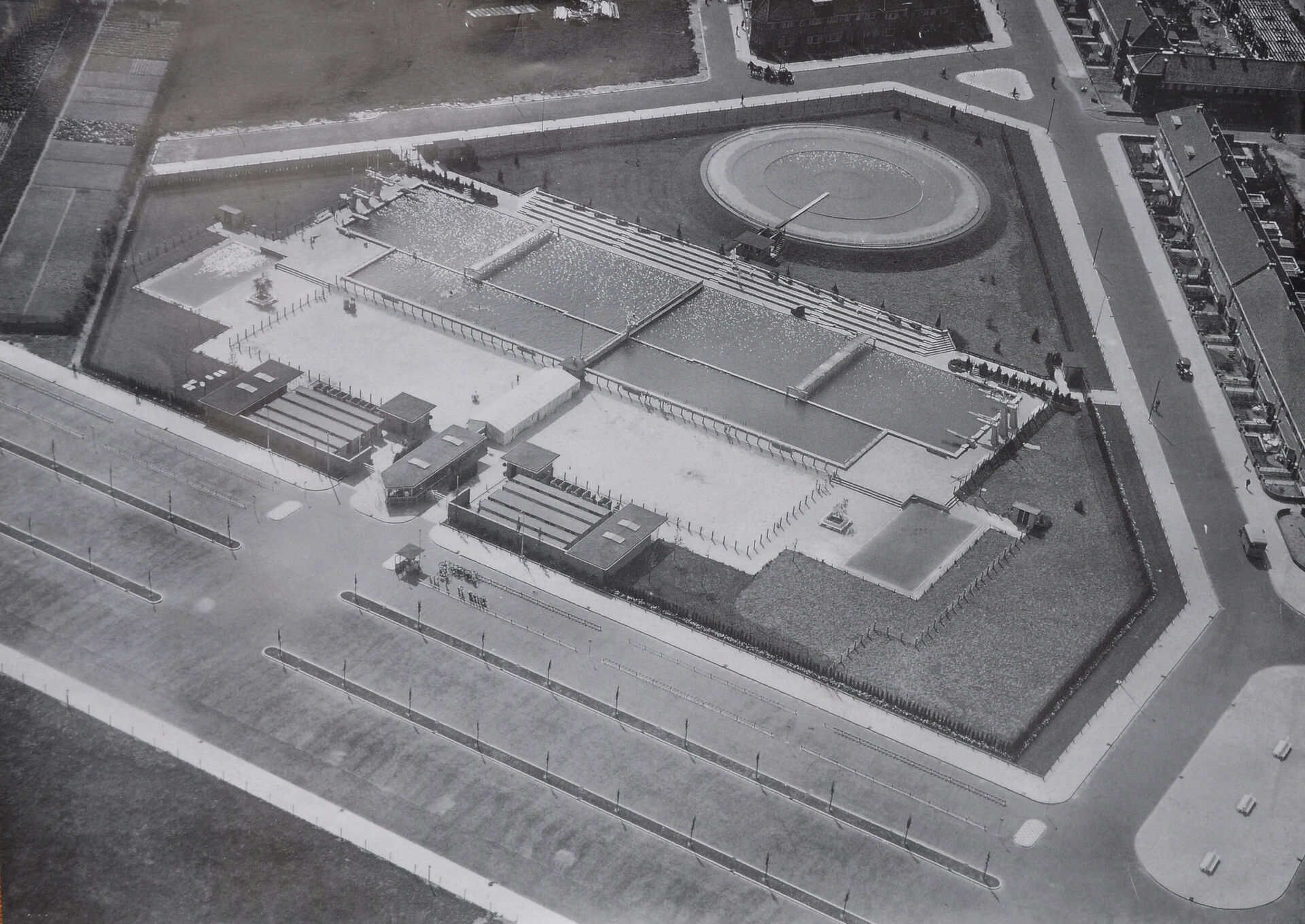 Historical overview Outdoor swimming pool