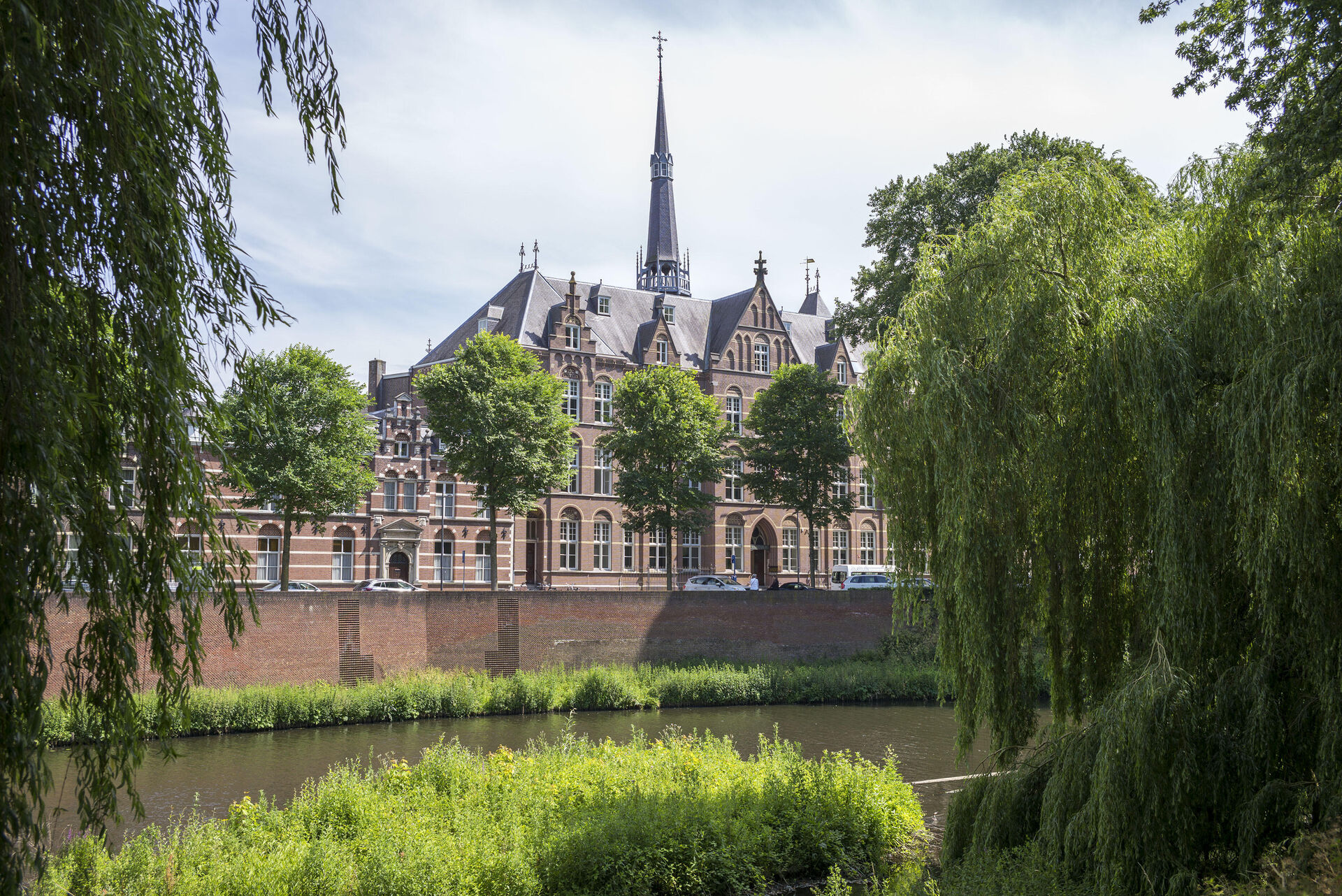 Culture
Office
Education
Residential
Public
Transformation
Interior
Restoration
Sustainability
The 19th-century listed monastery of Mariënburg in the historic city centre of 's-Hertogenbosch has been transformed into a multifunctional venue. University buildings, student accommodation and office space for start-ups and small companies have been combined into a green city centre setting. The universities of Eindhoven and Tilburg have set up their new international master's course in Data Science in this remarkable building complex, under the name of the Jheronimus Academy of Data Science (JADS).
The first section of the monastery complex was completed in September of 2016. JADS started up at this time, using temporary educational facilities consisting of classrooms, workstations, study areas and a daytime café. Then the entire monastery complex was restored in stages, and adapted to its new purpose. Lecture theatres, study areas, workstations for start-ups and incubators, meeting rooms and presentation rooms were realised. The former courtyard was covered with a glass roof and is now home to a working lunch café. The centrally located monastery chapel has been transformed into a multifunctional lecture theatre offering seating for 180 students. It can also be used for public meetings, using the flexible seating furniture also designed by BiermanHenket.
Design:

2016-present day

Client:

Kadans Vastgoed, JADS

Location:

's-Hertogenbosch

Delivery:

2016-2018
Advisors
Huisman & Van Muijen
Peutz
Goudstikker de Vries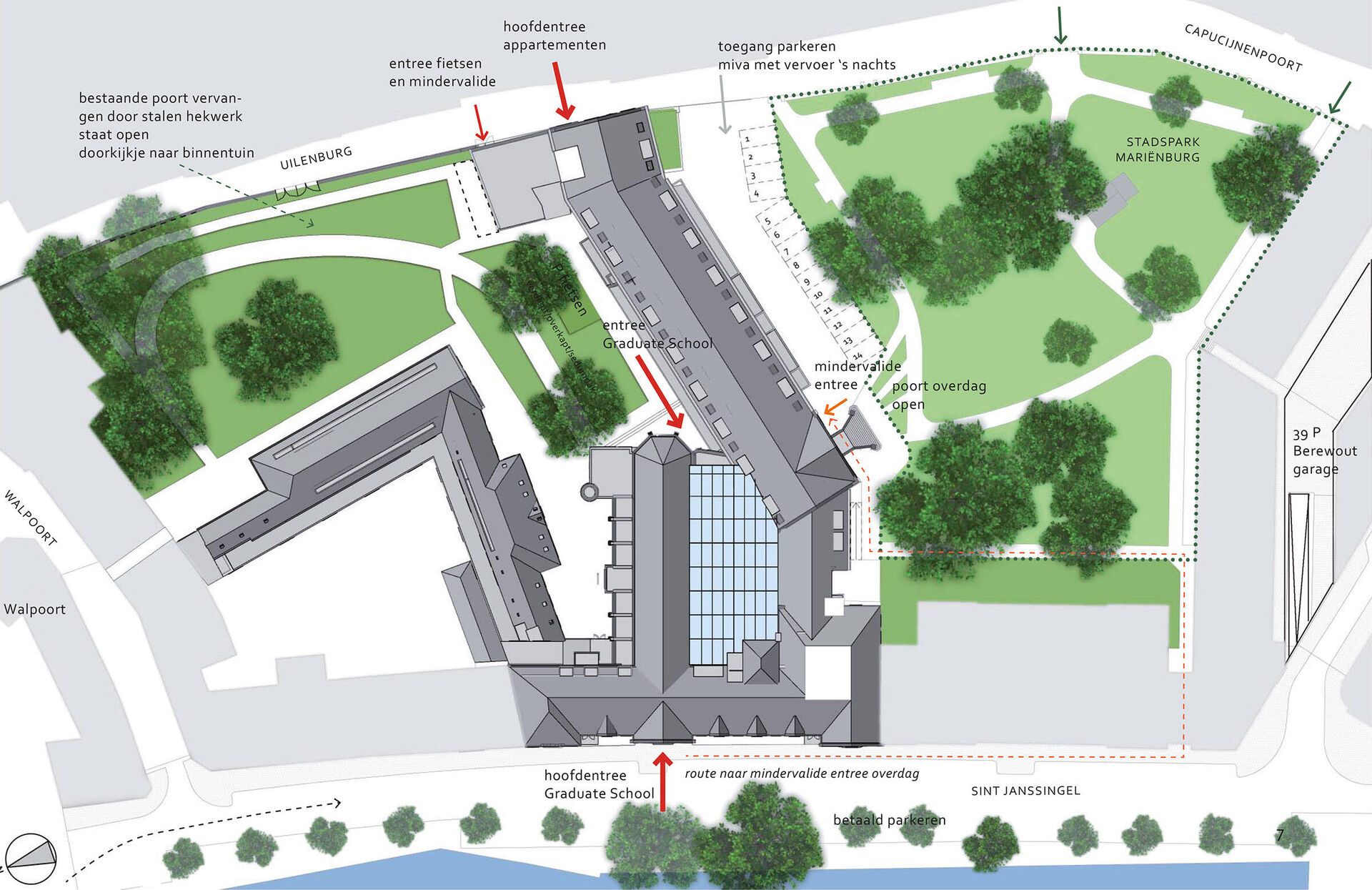 Situation Mariënburg Campus
Monastery chapel before-after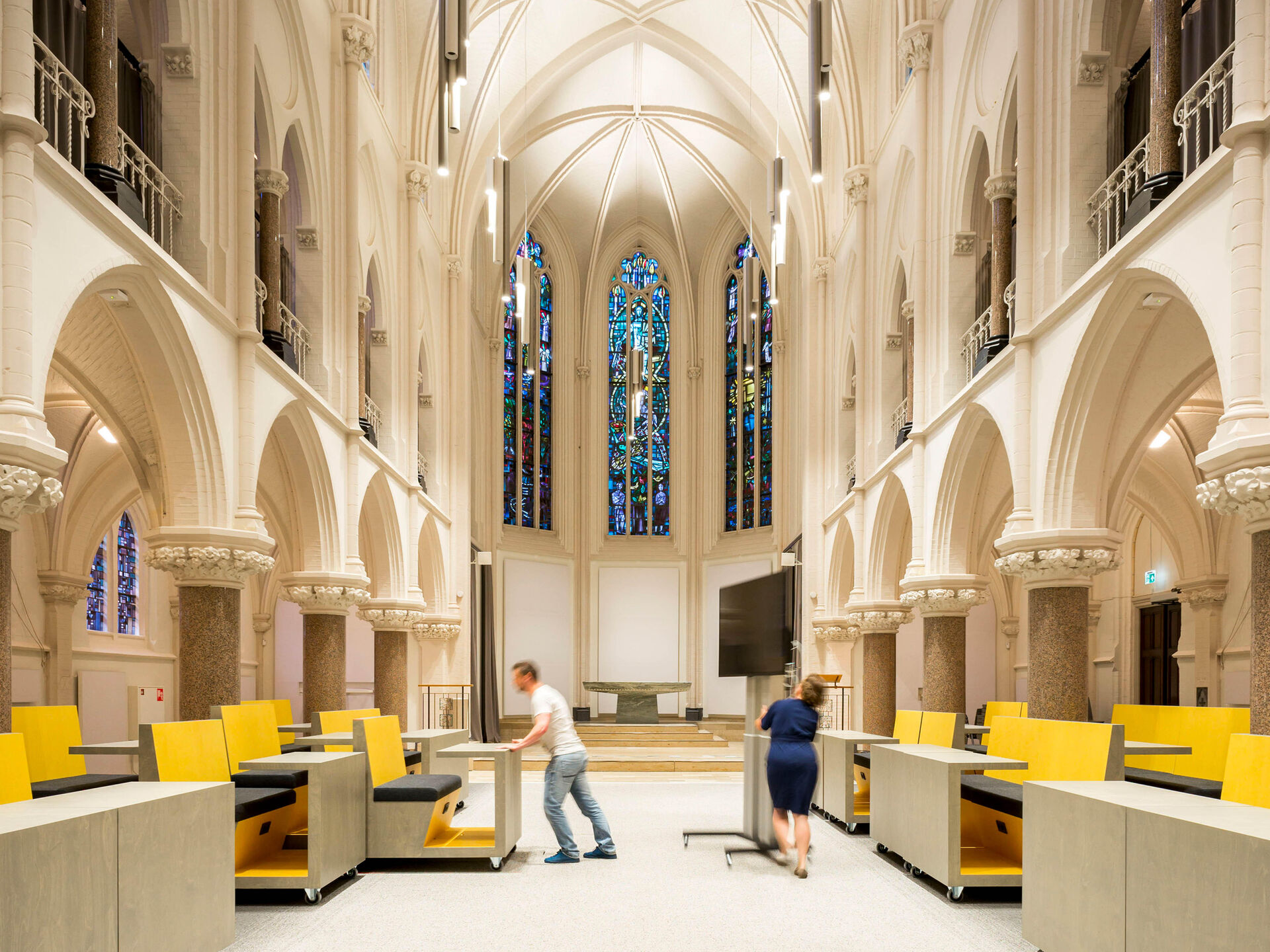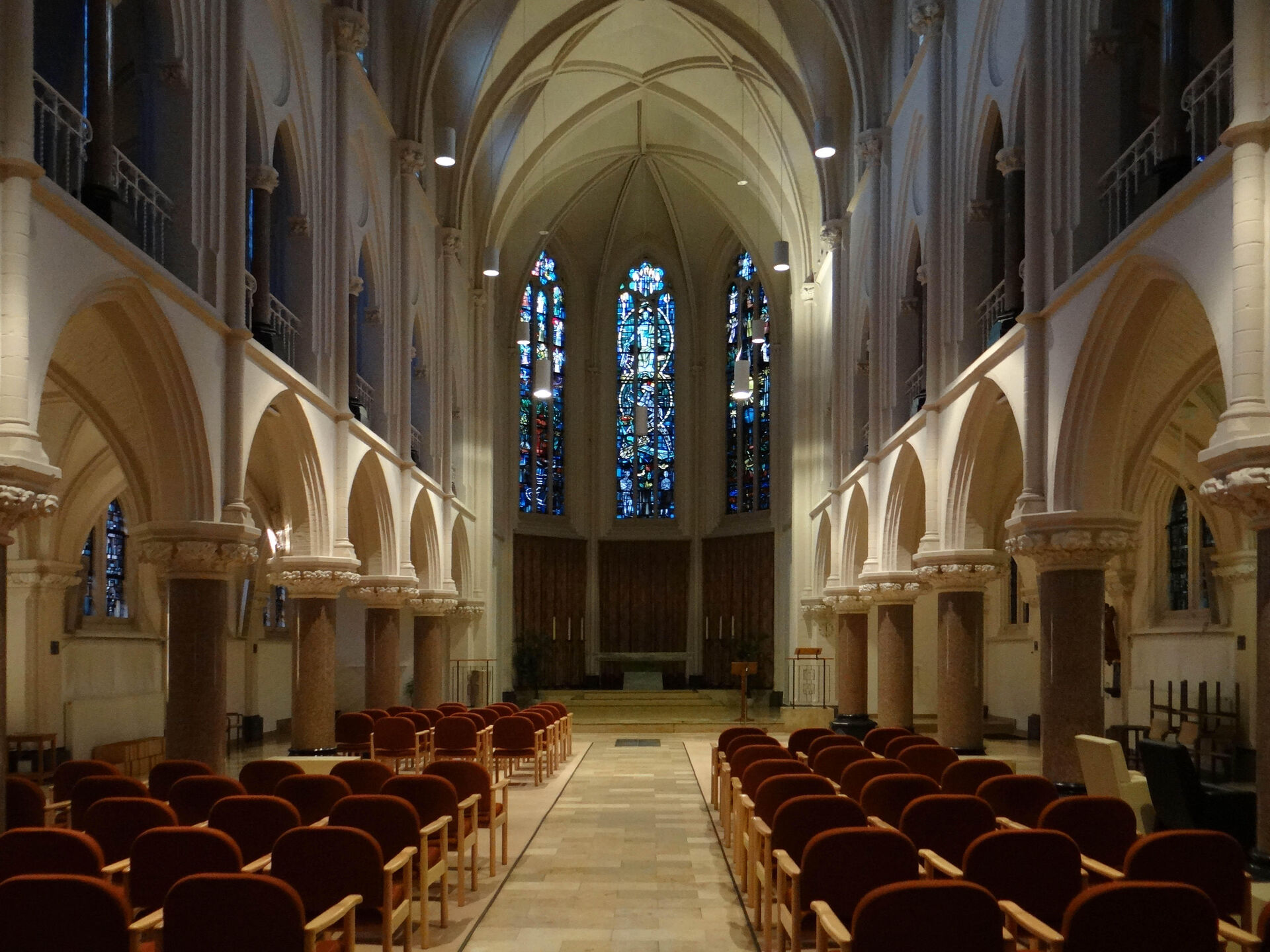 Situation before transformation
Situation after transformation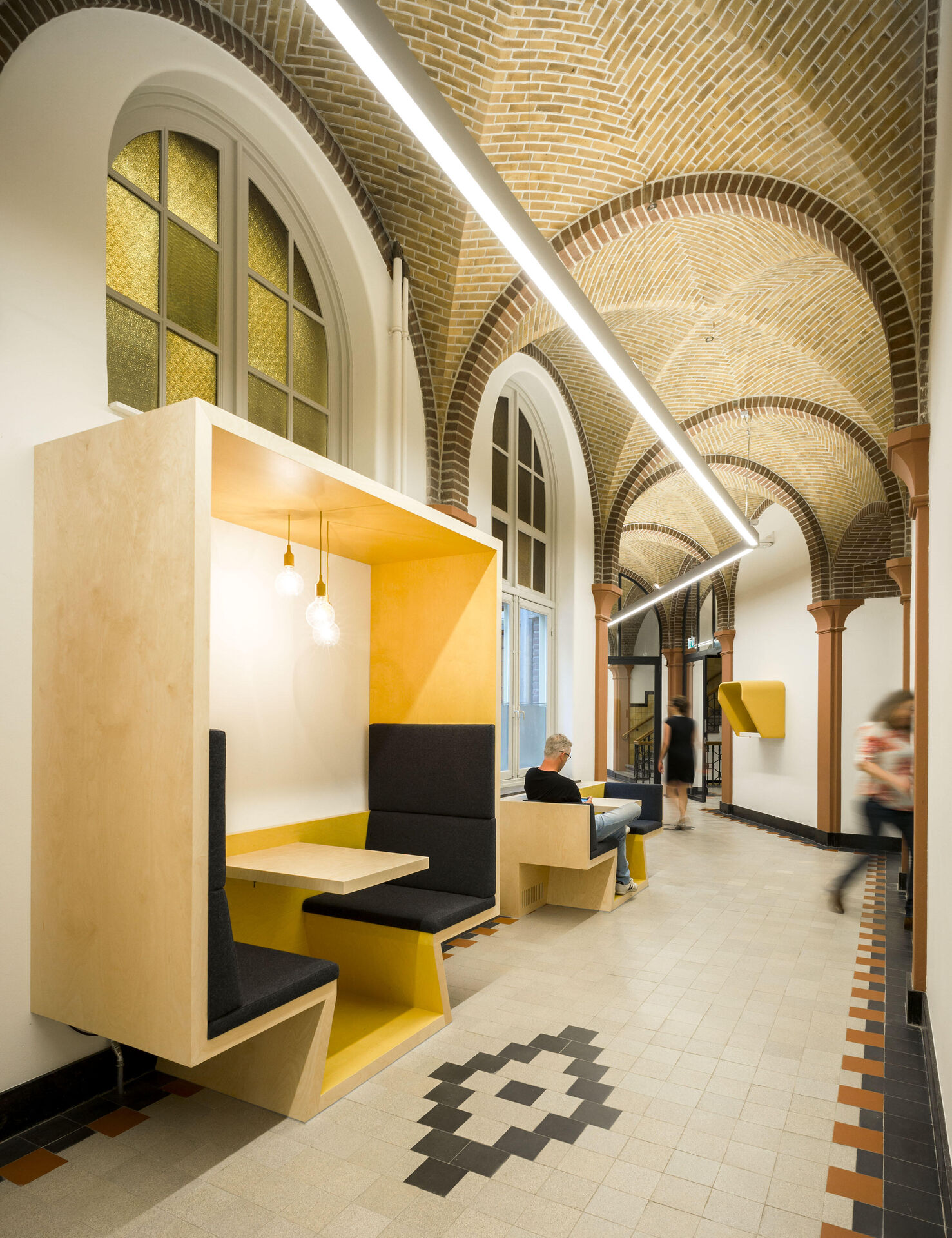 Work furniture in cloister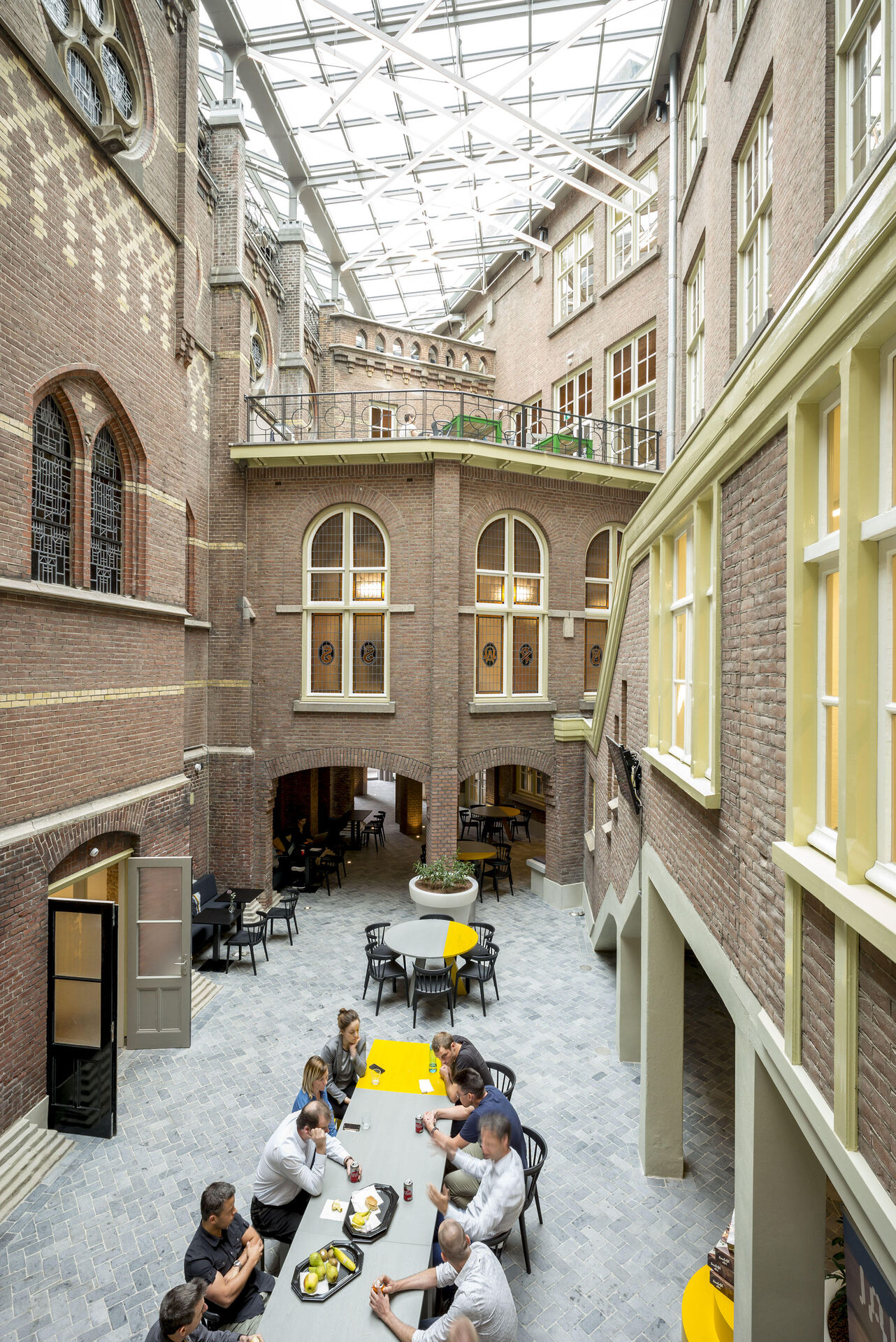 Working lunch café in covered courtyard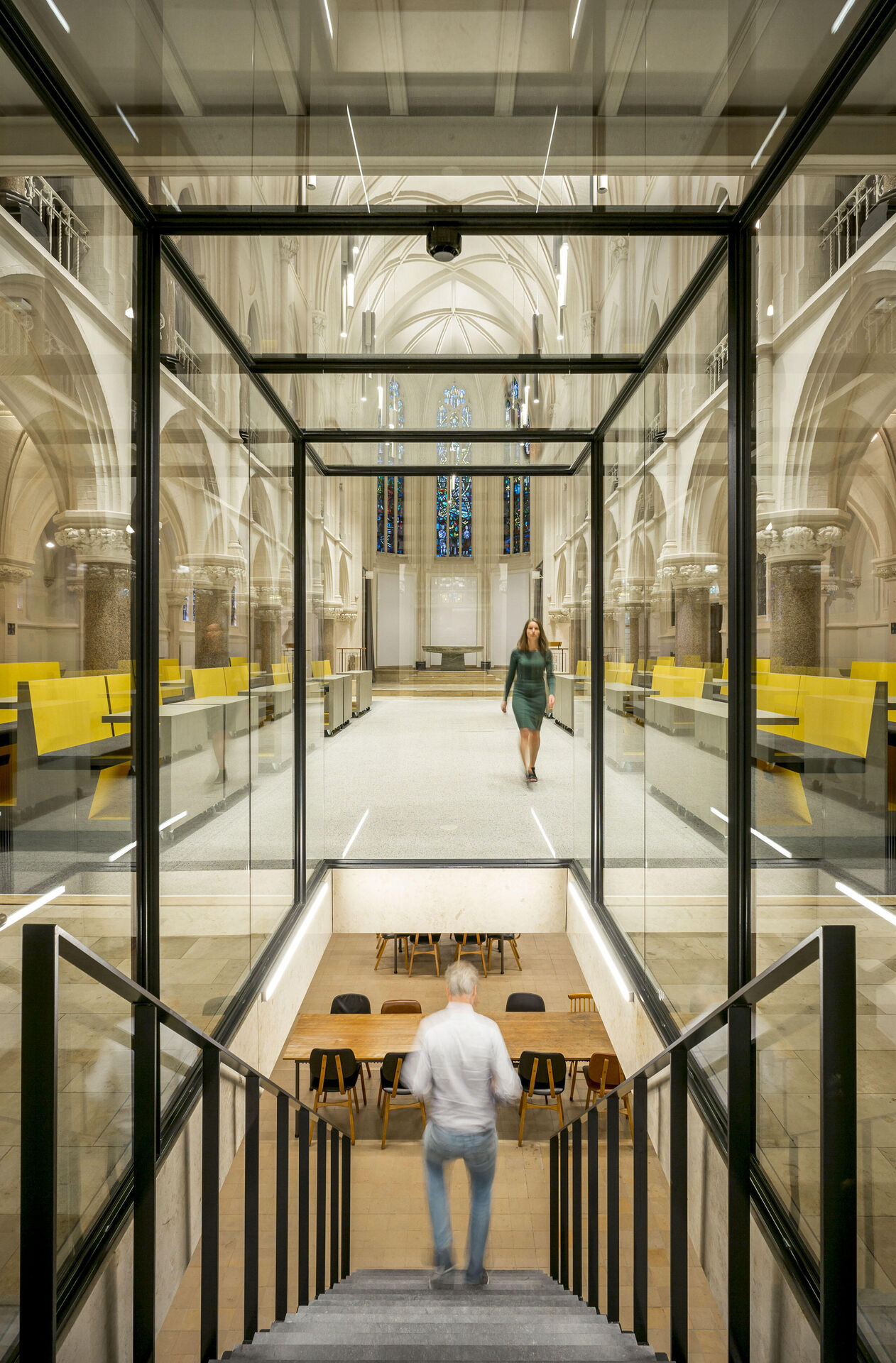 Auditorium with stairs to work lunch cafe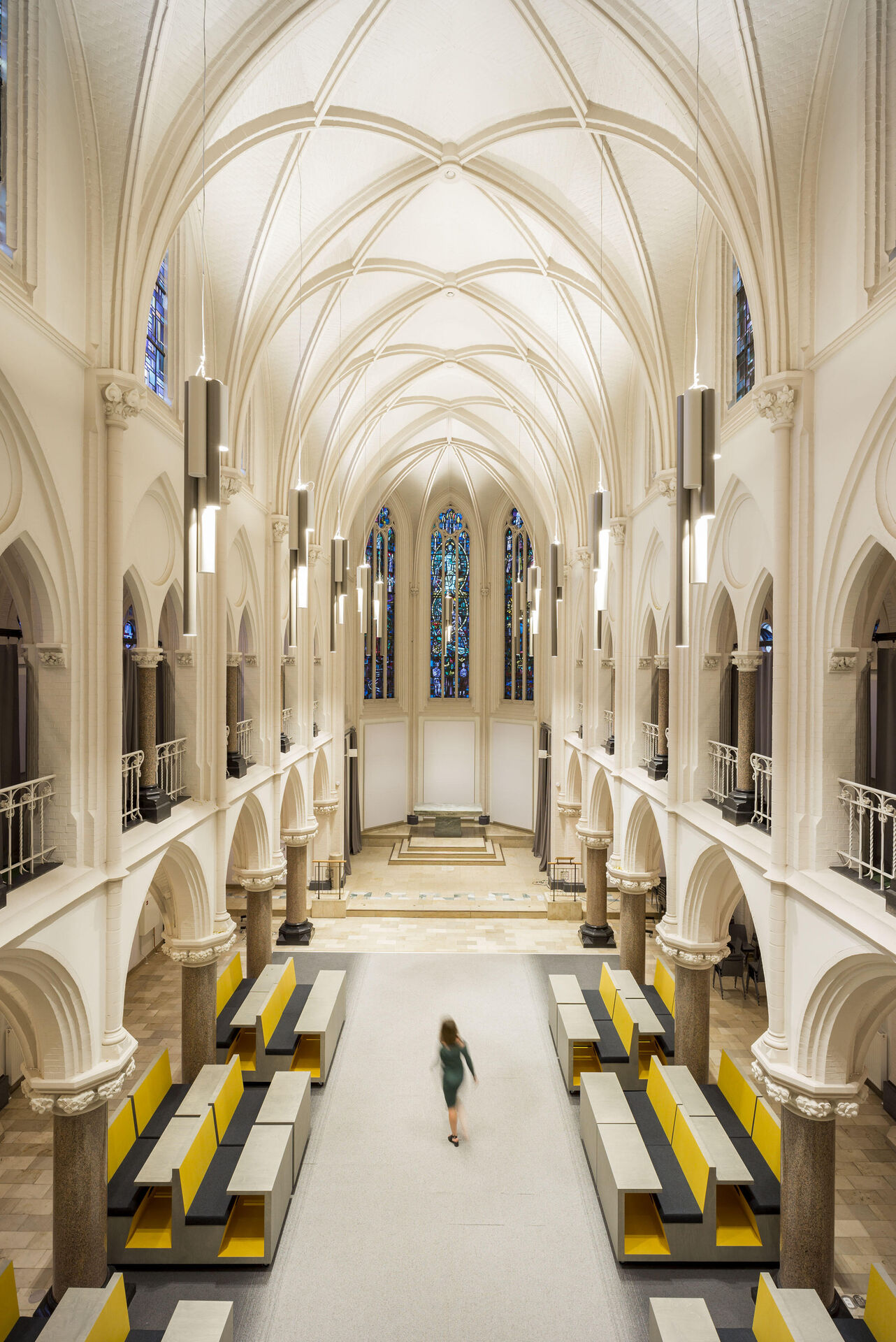 Overview of the re-used monastery chapel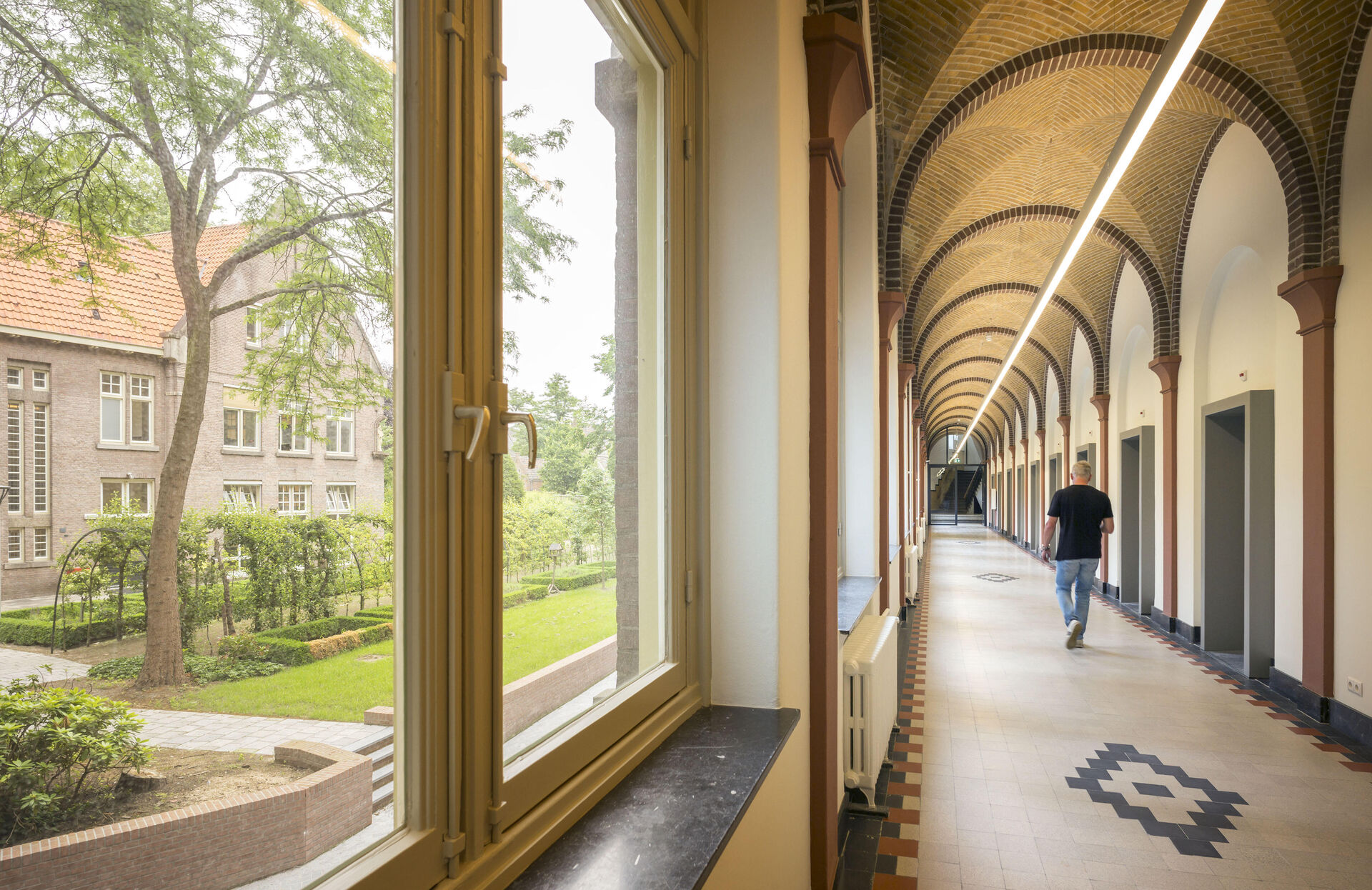 Cloister with a view of the cloister garden
'The monastery chapel has been repurposed into a multifunctional lecture theatre which can also be transformed for public meetings using the flexibly designed seating furniture.'
The transformed monastery complex has been made more sustainable using a ground source heat pump, LED lighting and a central balanced ventilation system using air-conditioning units in the roof. All façades and the roof have been insulated on the inside. The existing monumental windows have been fitted with steel secondary windows. Additional skylights have been added in the roof and additional cellar windows in the cellar in order to ensure day light into the various accommodations and educational spaces.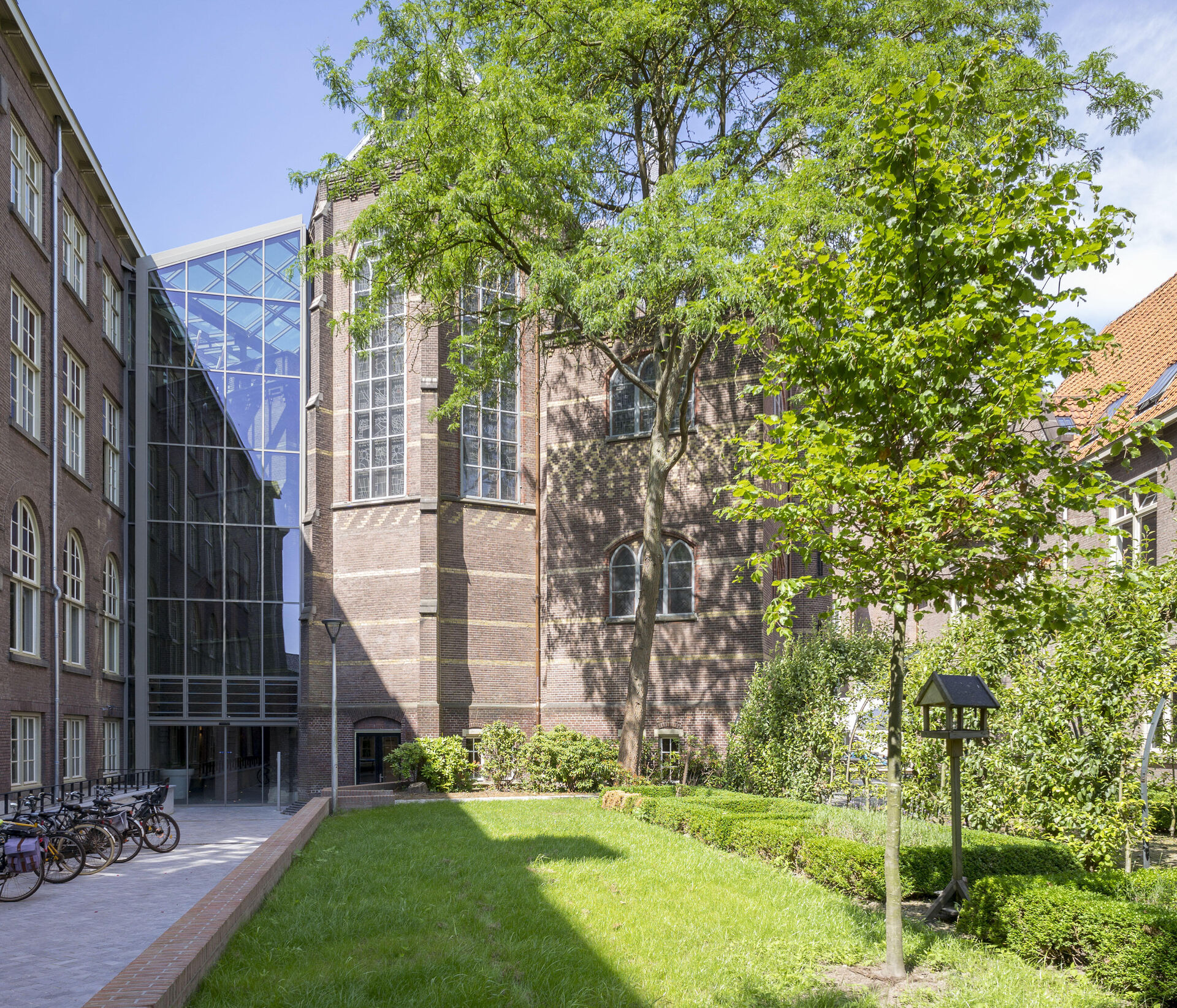 Cloister garden with a view of the covered courtyard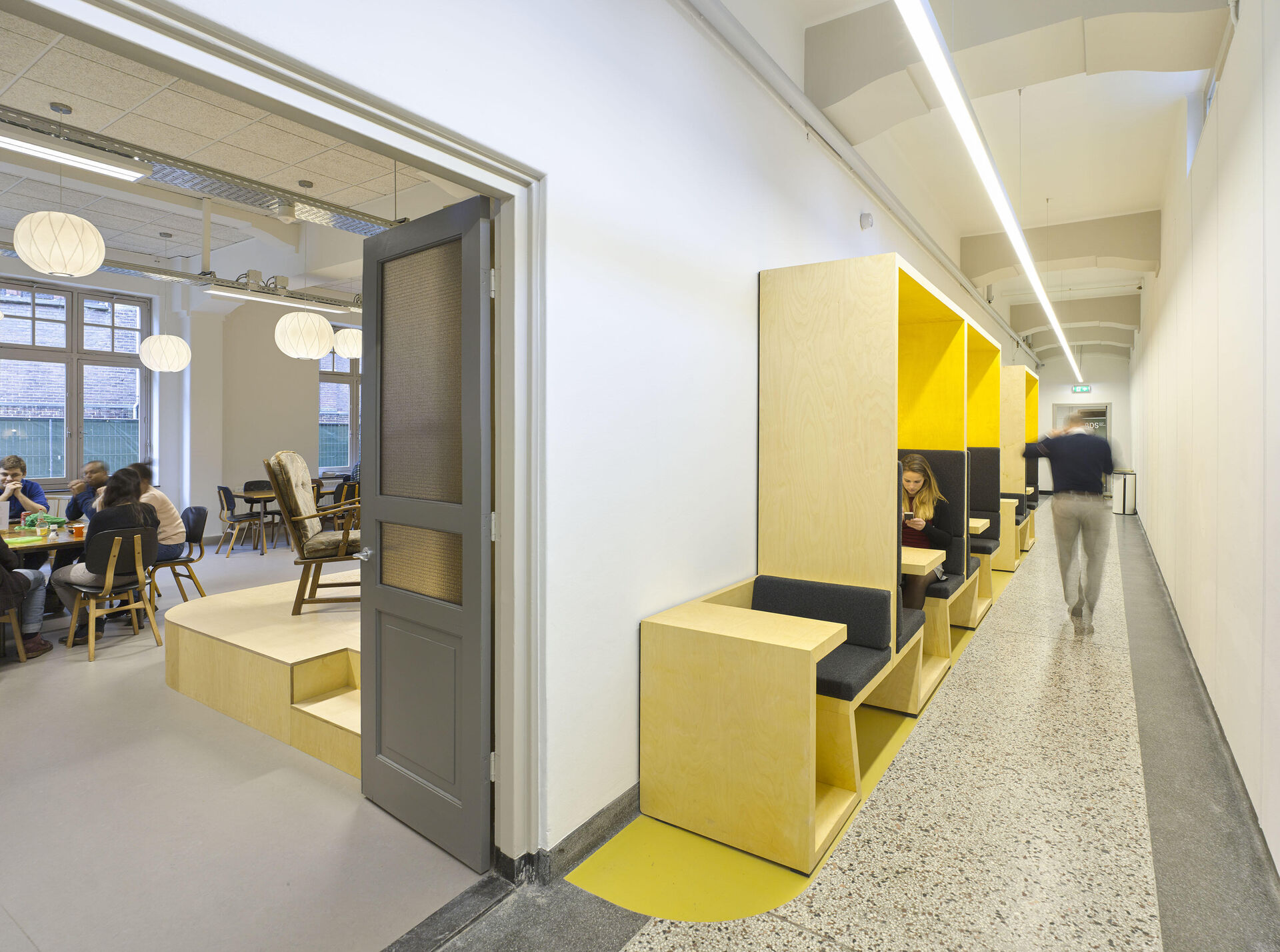 Work cafe (left) and study units (right)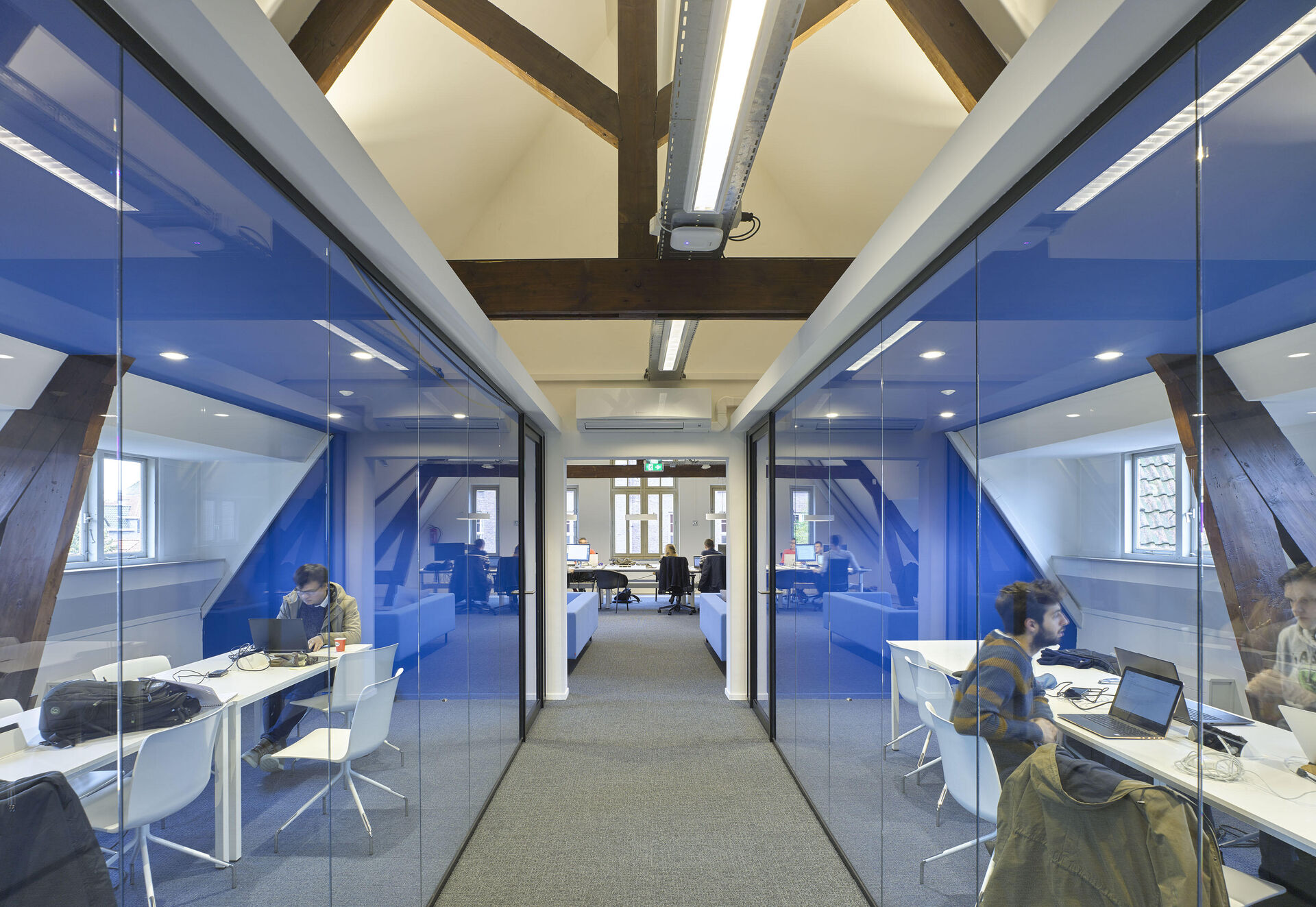 Spaces for project groups in the attic
Seventy-eight compact accommodation units have been designed in a wing of the monastery complex. These are self-catering studios, rented out to students and JADS researchers. The wet rooms were installed into the studios as prefab units. Downstairs accommodation units have been designed with a bedroom in the cellar and a living room with an open kitchen on basement level. The other apartments use the height of the space to accommodate a mezzanine with a sleeping area. The coming years will see the refurbishment of adjacent buildings into workstations for companies which prefer to be based close to the university centre.

This project elegantly blends together representation (a ground-breaking collaborative project between two universities) with creativity (repurposing a listed monastery complex and making it more sustainable, with only limited means) and monumental value (a precious historical building in the city centre of 's-Hertogenbosch). The plan for the JADS was brought into being in a dynamic design process involving client, user and advisers. The programme and framework conditions were adapted and fine-tuned during the course of the process. The functions of the various spaces are easily adaptable to future needs.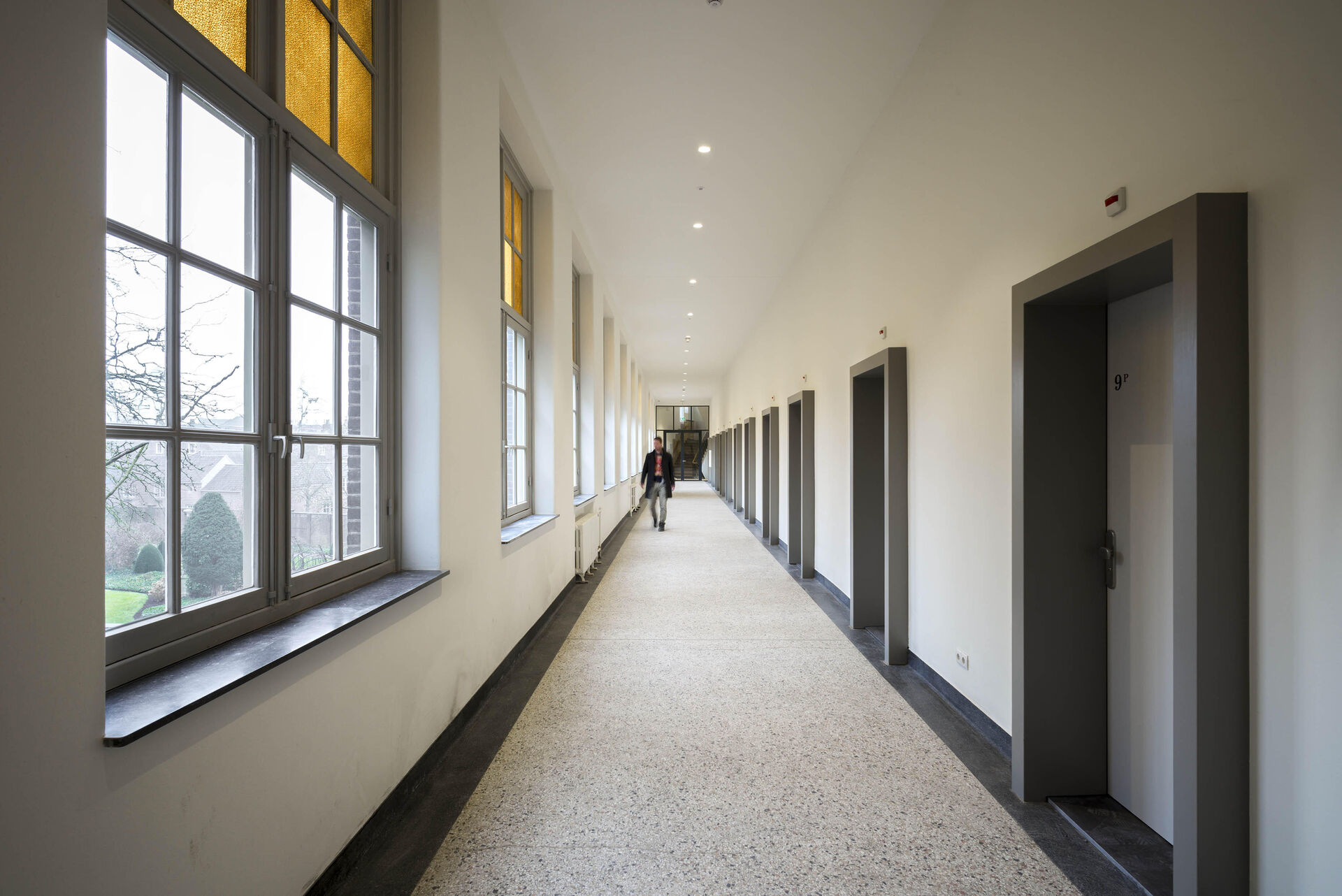 Cloister with entrances to apartments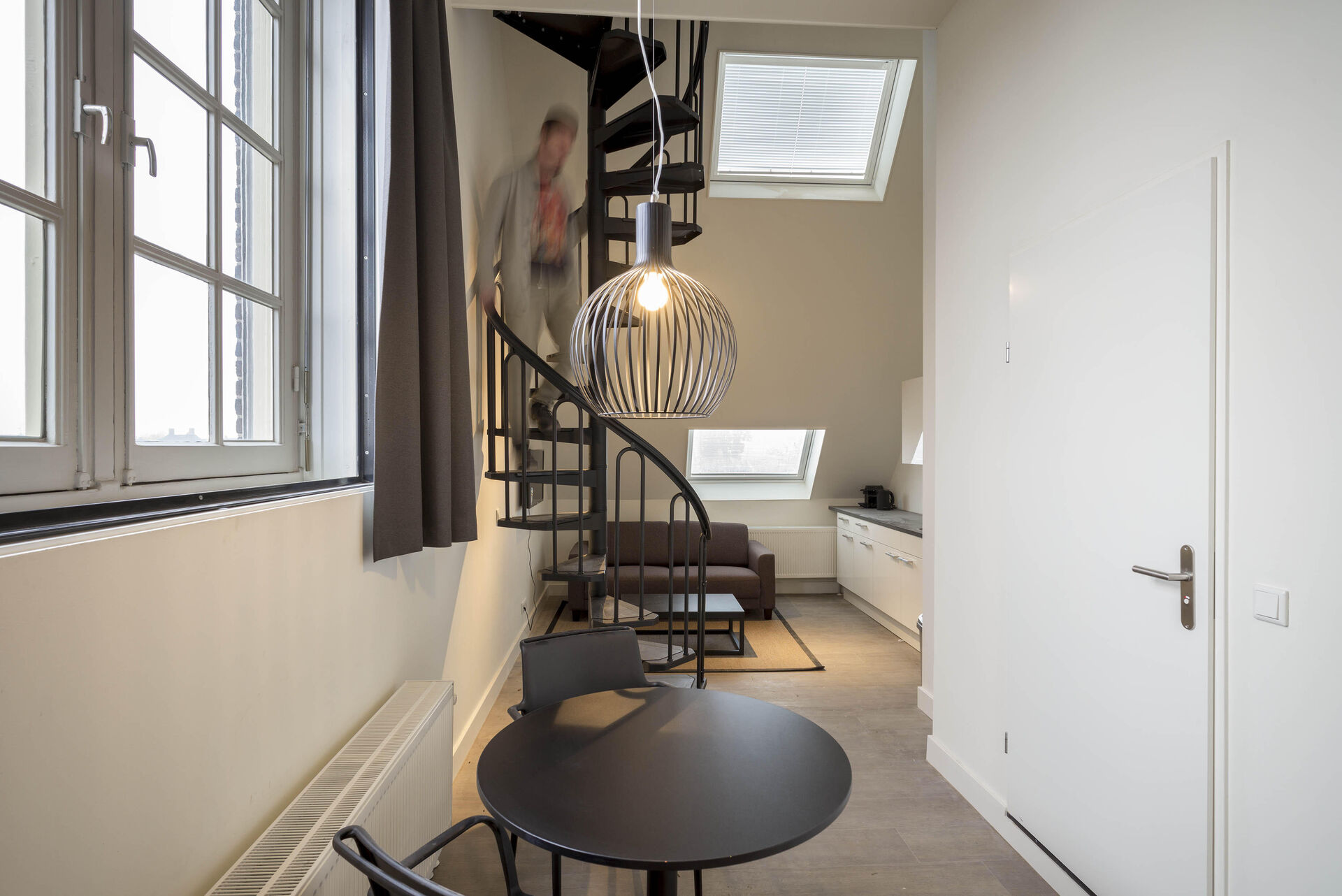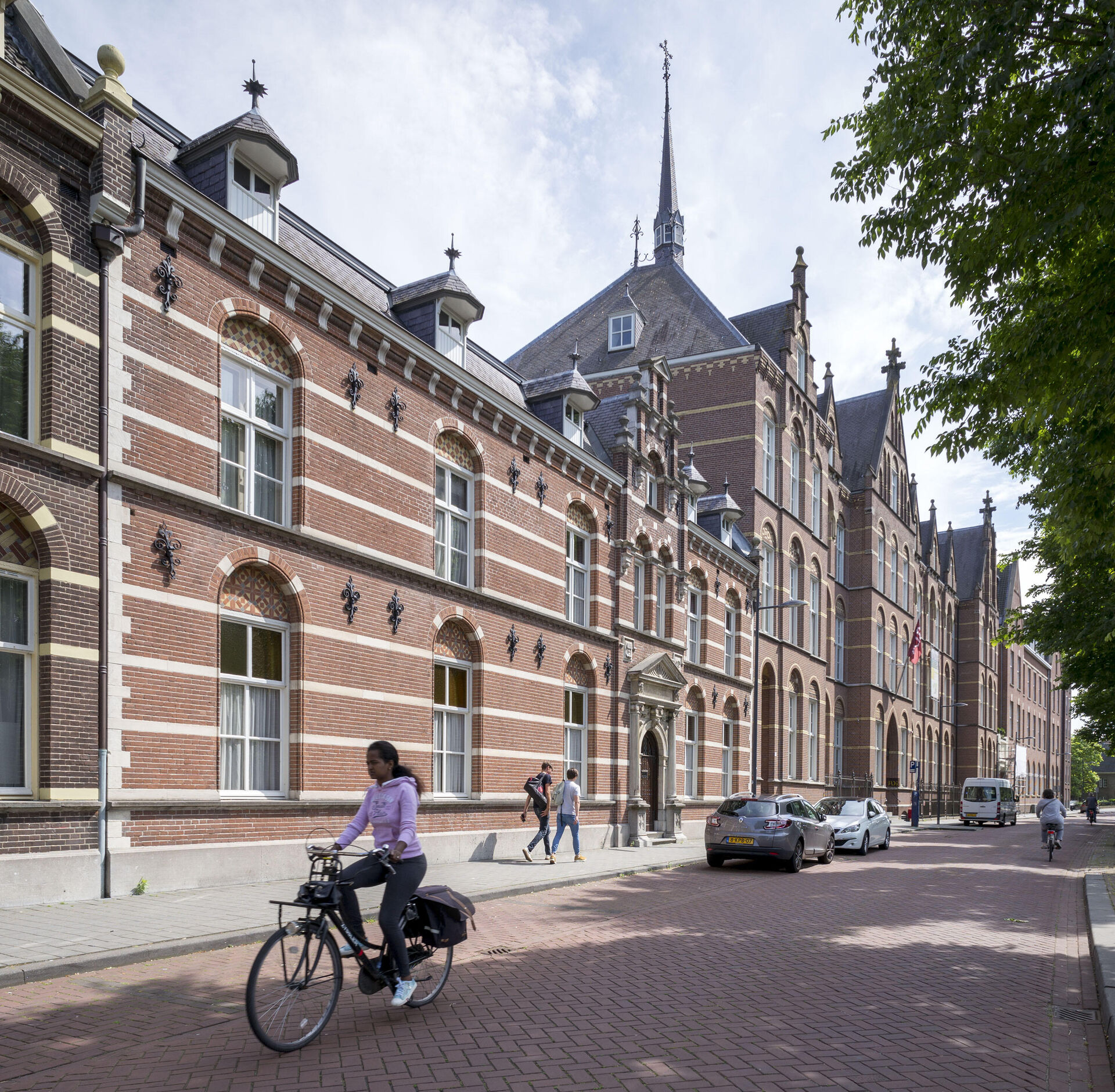 Facade on Sint Janssingel