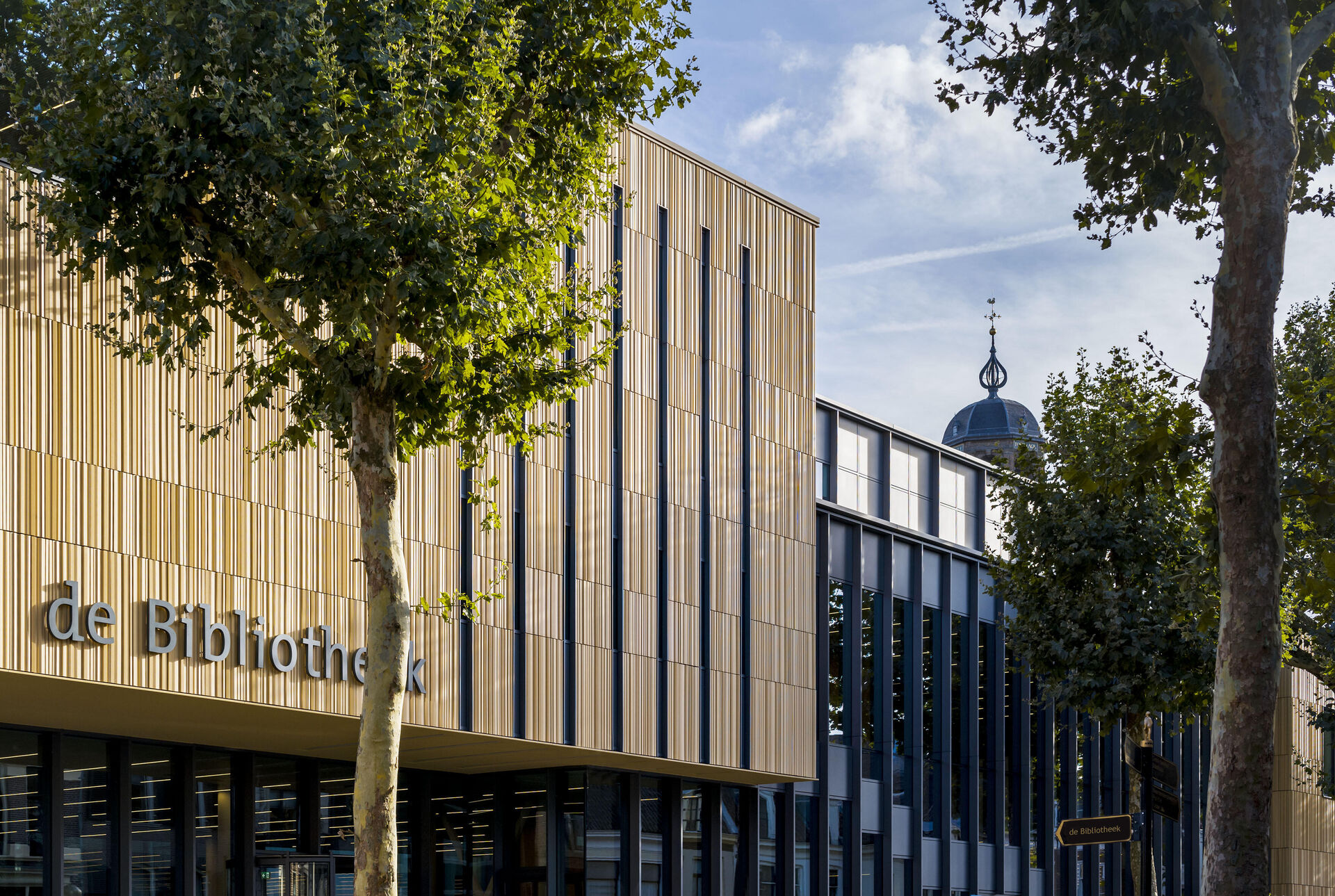 Culture
Public
Interior
Restoration
Sustainability
New construction
The new library in Deventer has been built on Stromarkt, on top of the basements of a former bank building from the 1960s. The building is open and light - an inviting space to meet, study and for literary activity, and an accessible destination for the general public. The restored 12th-century listed building De Proosdij has also become part of the library.
The building opens itself out to the city centre with a large glass façade. The ground floor is used in a flexible way, facilitating meetings and discussions. The basement has an auditorium with 80 seats and is fitted with a horizon cloth and acoustic walls. A large oaken staircase draws people to the upper floors. The top floor features a smart lab, an open source workplace where 'making' is the focus. The roof terrace offers a spectacular view of the city.
Design:

2014-2015

Client:

NV Maatschappelijk Vastgoed Deventer en Bibliotheek Deventer

Location:

Deventer

Delivery:

2018
Interior architect
Hanratharchitect
BiermanHenket
Advisors
JVZ ingenieurs
EWZ adviseurs
LBP Sight
Contractor
Paul Hardonk Bouw
Cladding
NBK Hunter Douglas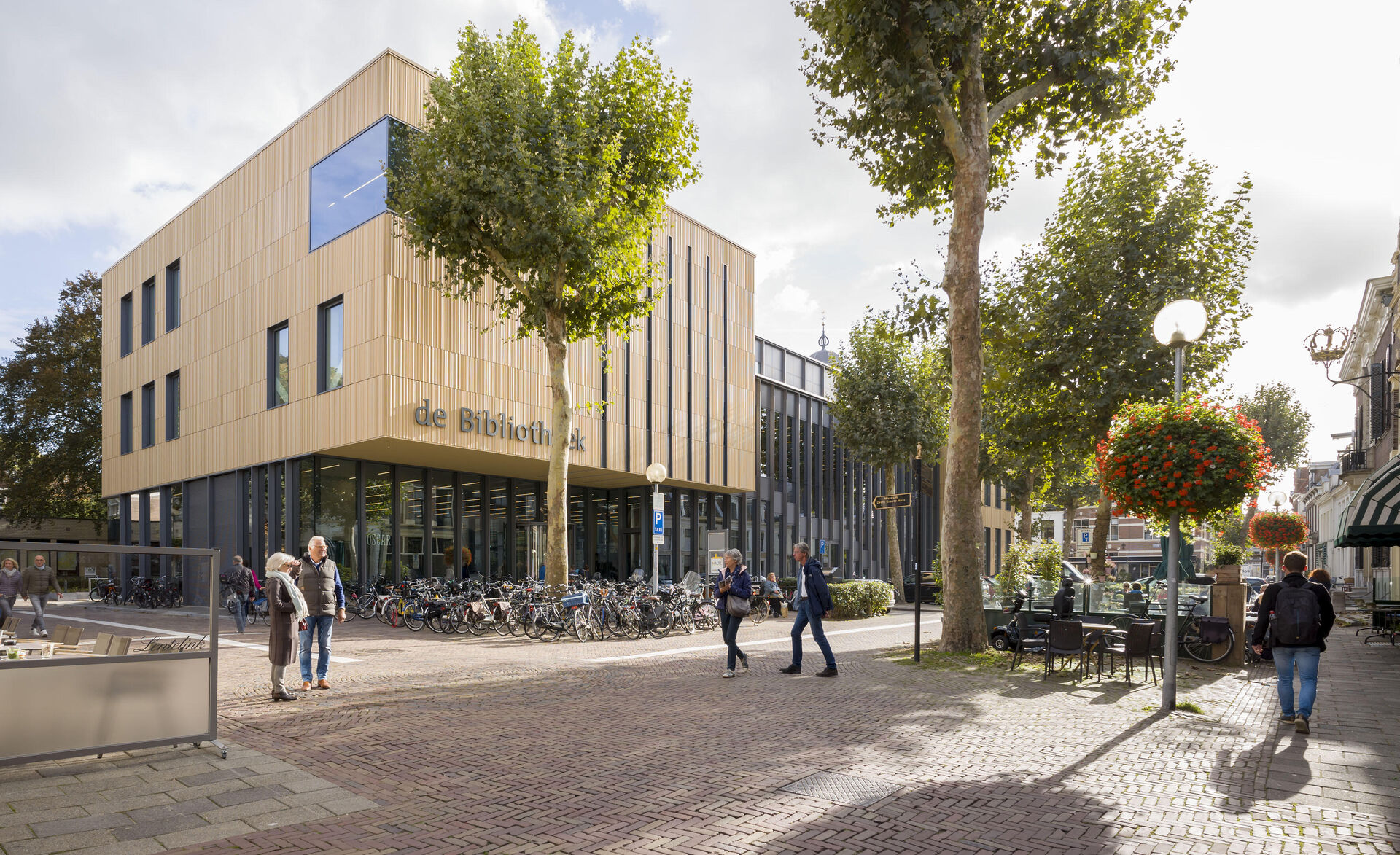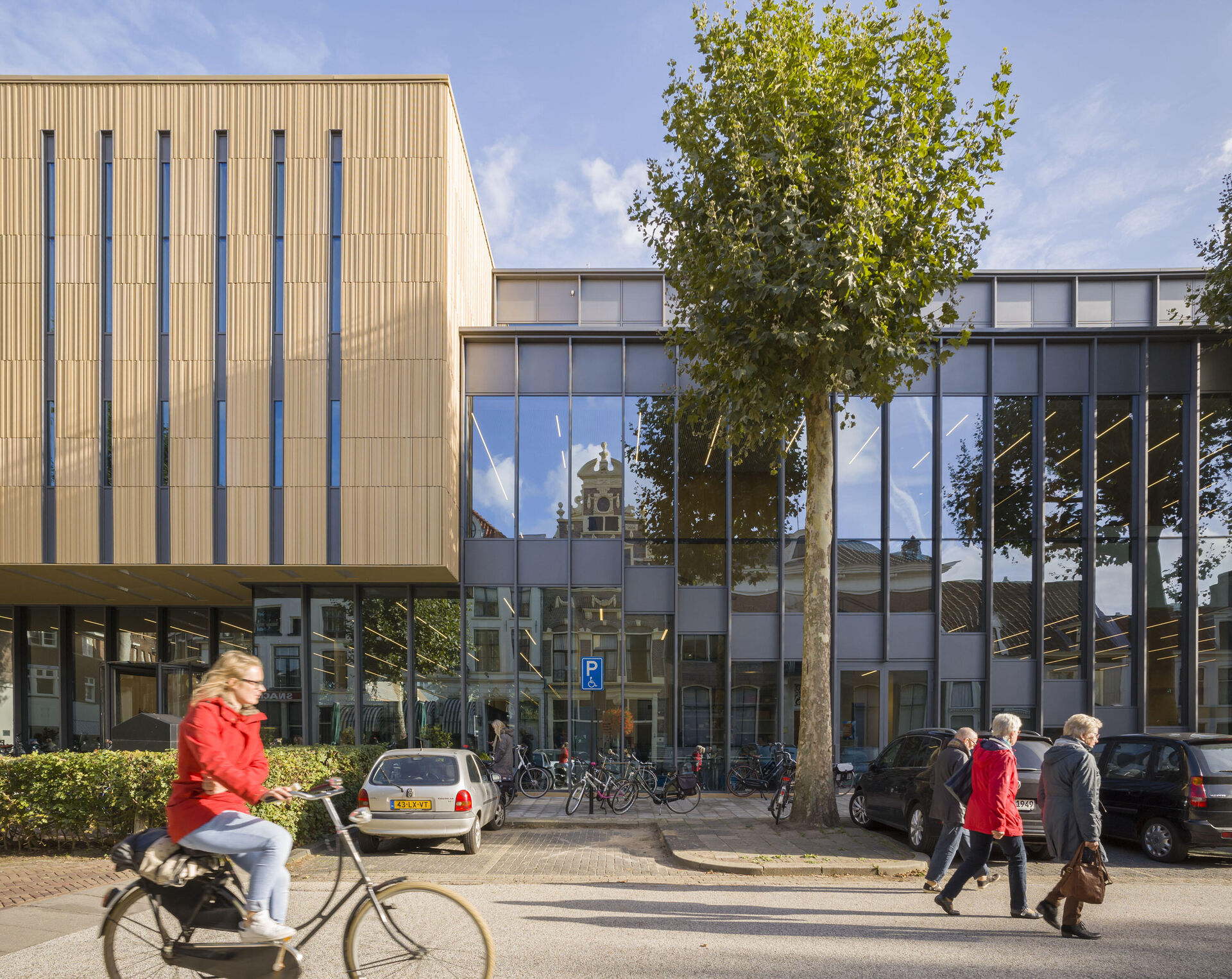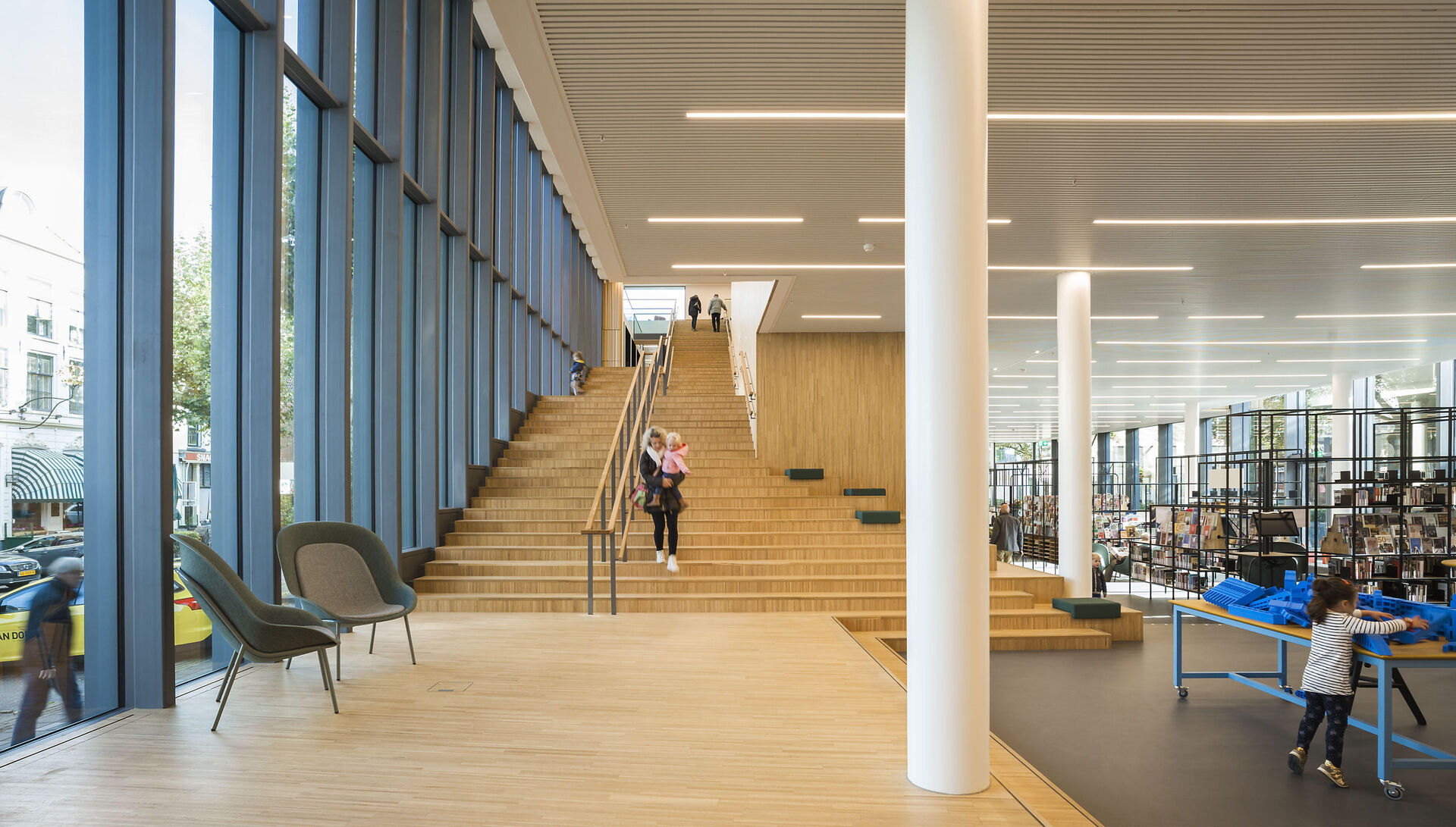 Open library on the Stromarkt
'A large oak staircase draws people to the upper floors, culminating in a roof terrace with a spectacular view of the historic city centre.'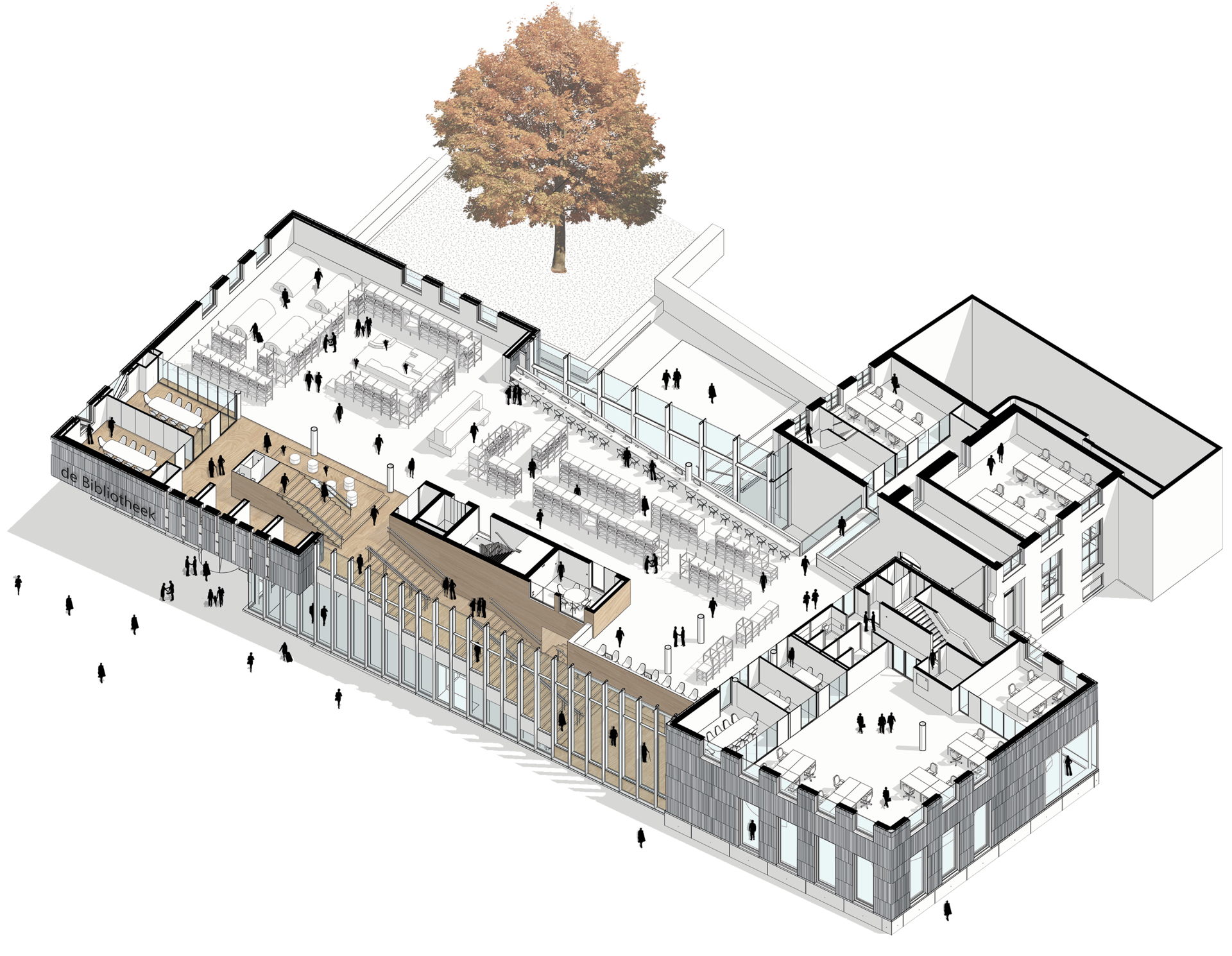 View floor plan of the first floor
The adjacent 12th-century listed building De Proosdij features a silent room and an exhibition space. The garden of De Proosdij is a green meeting place underneath an enormous red beech tree. A café/restaurant is located between the entrance of the library and the garden. A special façade cladding has been designed for the new library from ochre-coloured ceramic elements with a refined vertical lineation. The façade sections are nuanced through shadow effect, by diagonal offset of strips and by alternating smooth and ribbed structures in the surface. In its volume and use of materials, the library matches its historic environment. Windows and façades provide contact between the light spaces of the public facility and the medieval structure of Deventer city centre.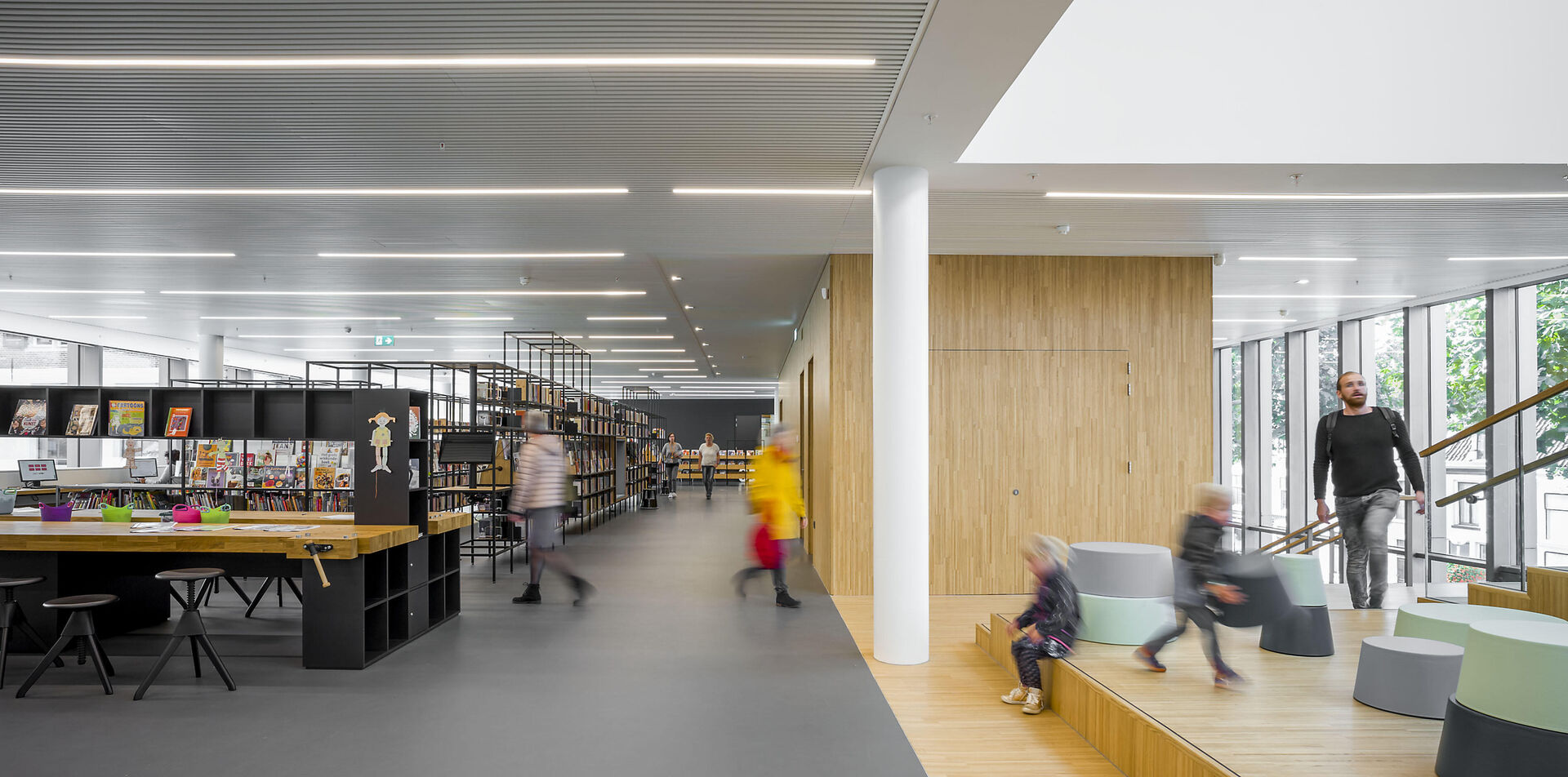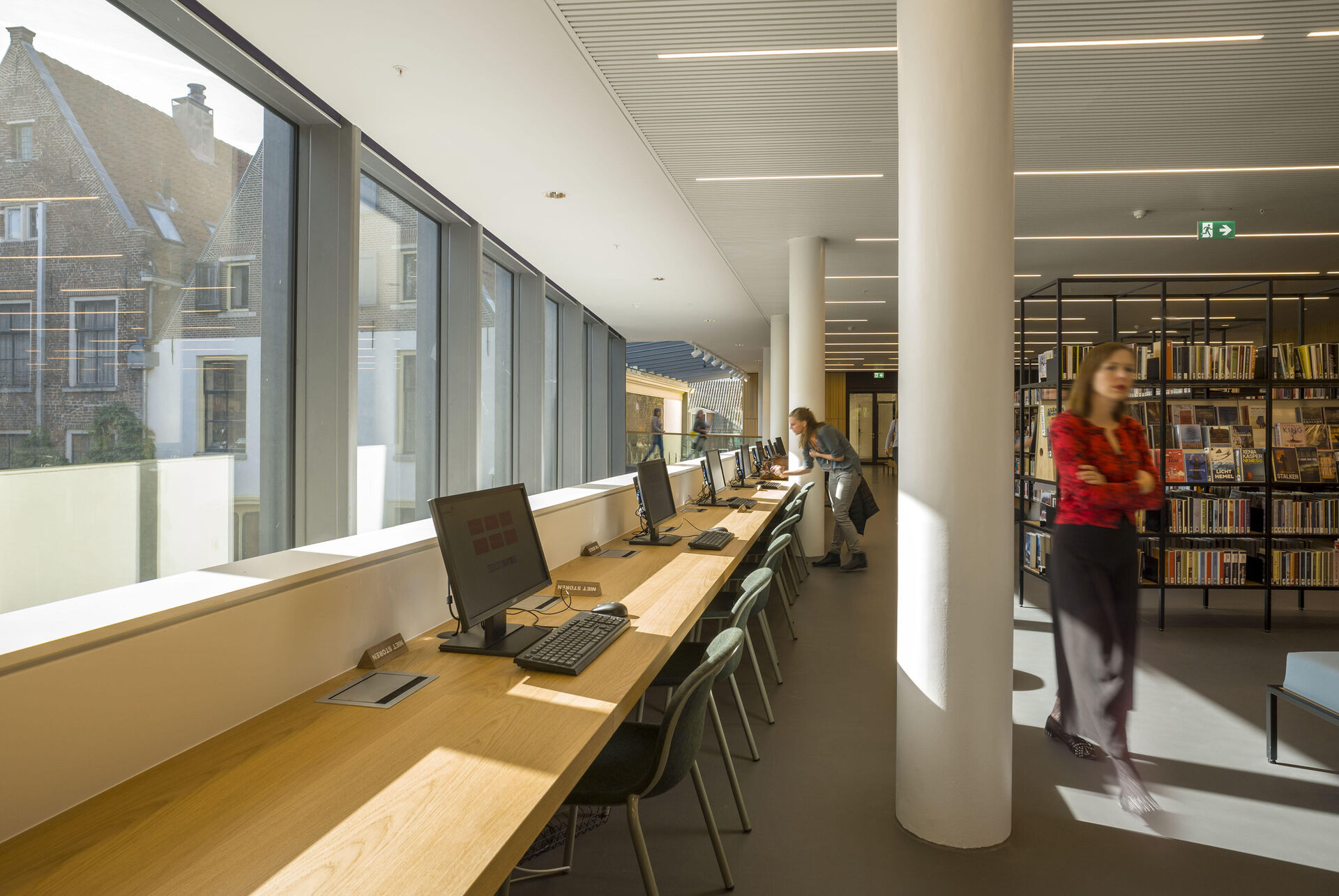 Study places with a view of the Proosdijgarden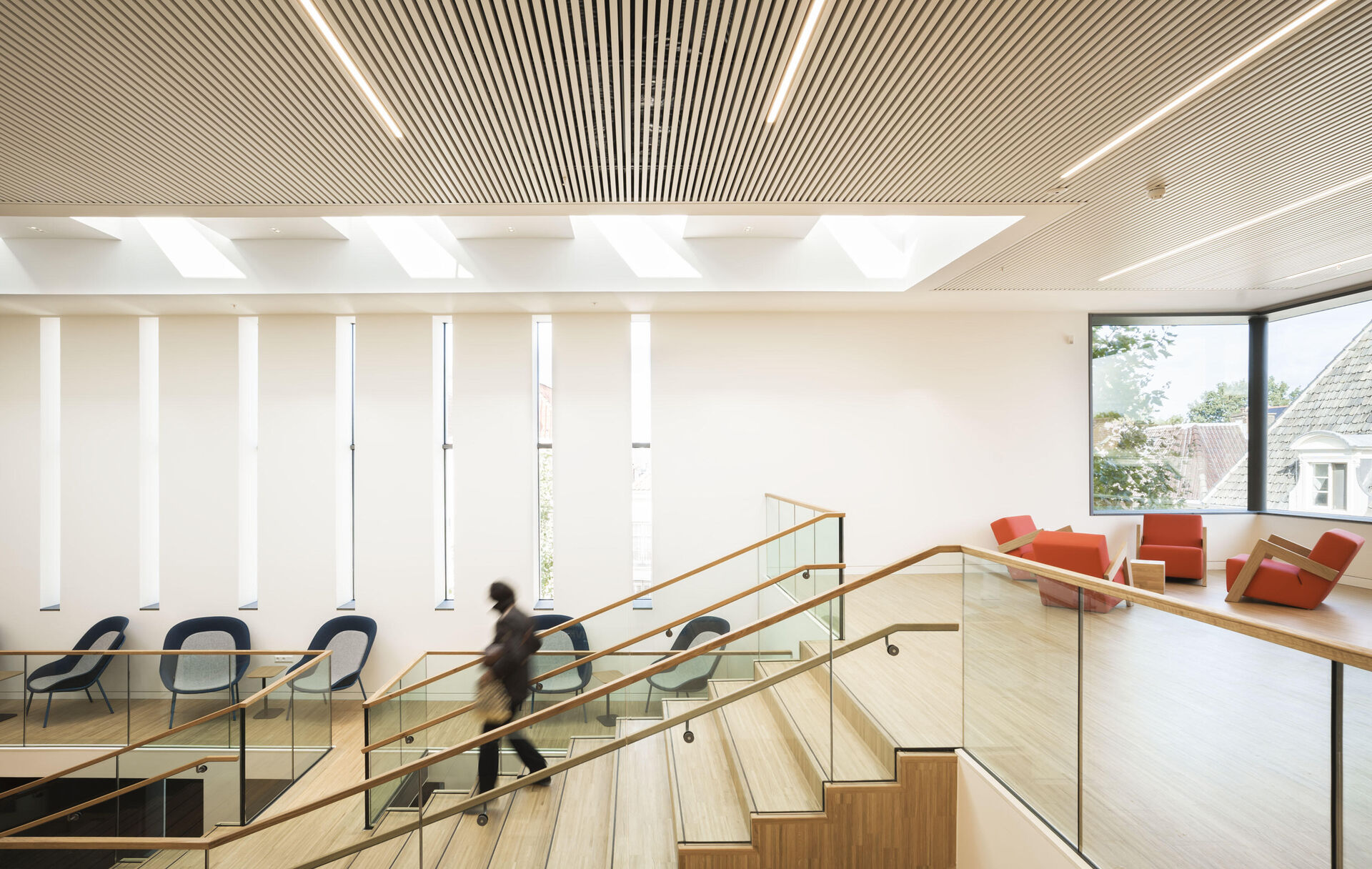 Main staircase with places to stay all around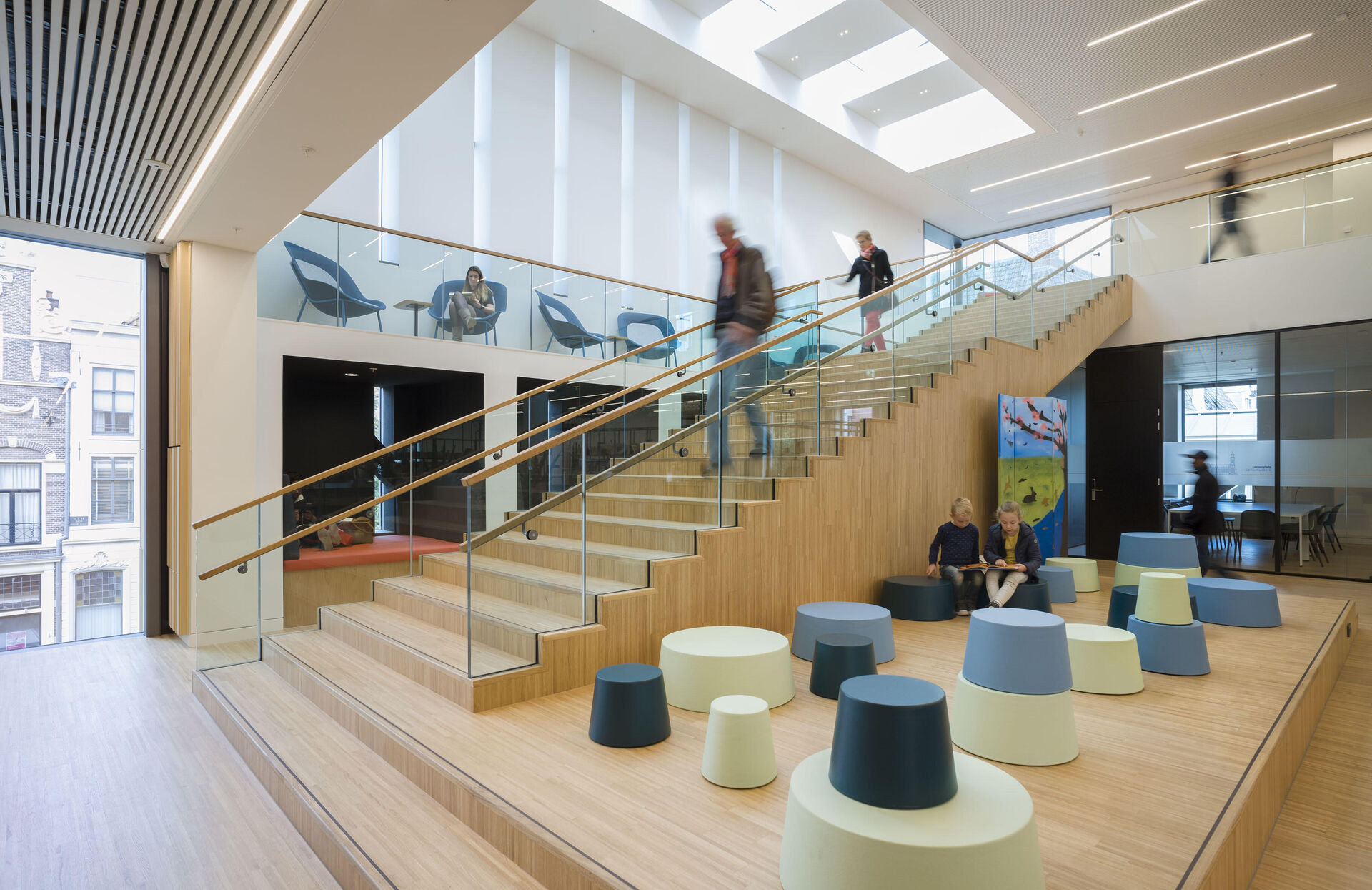 Activities around the stairs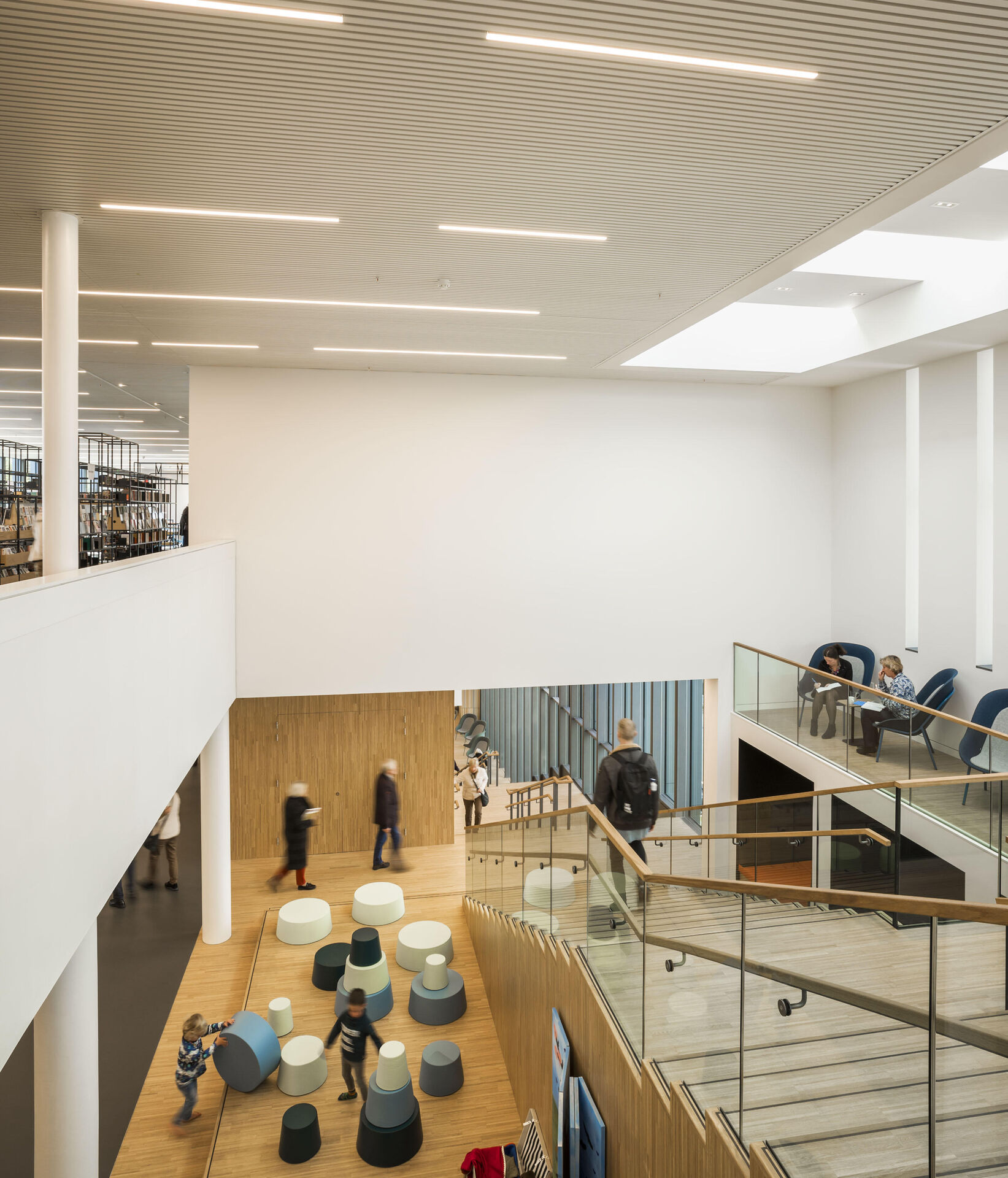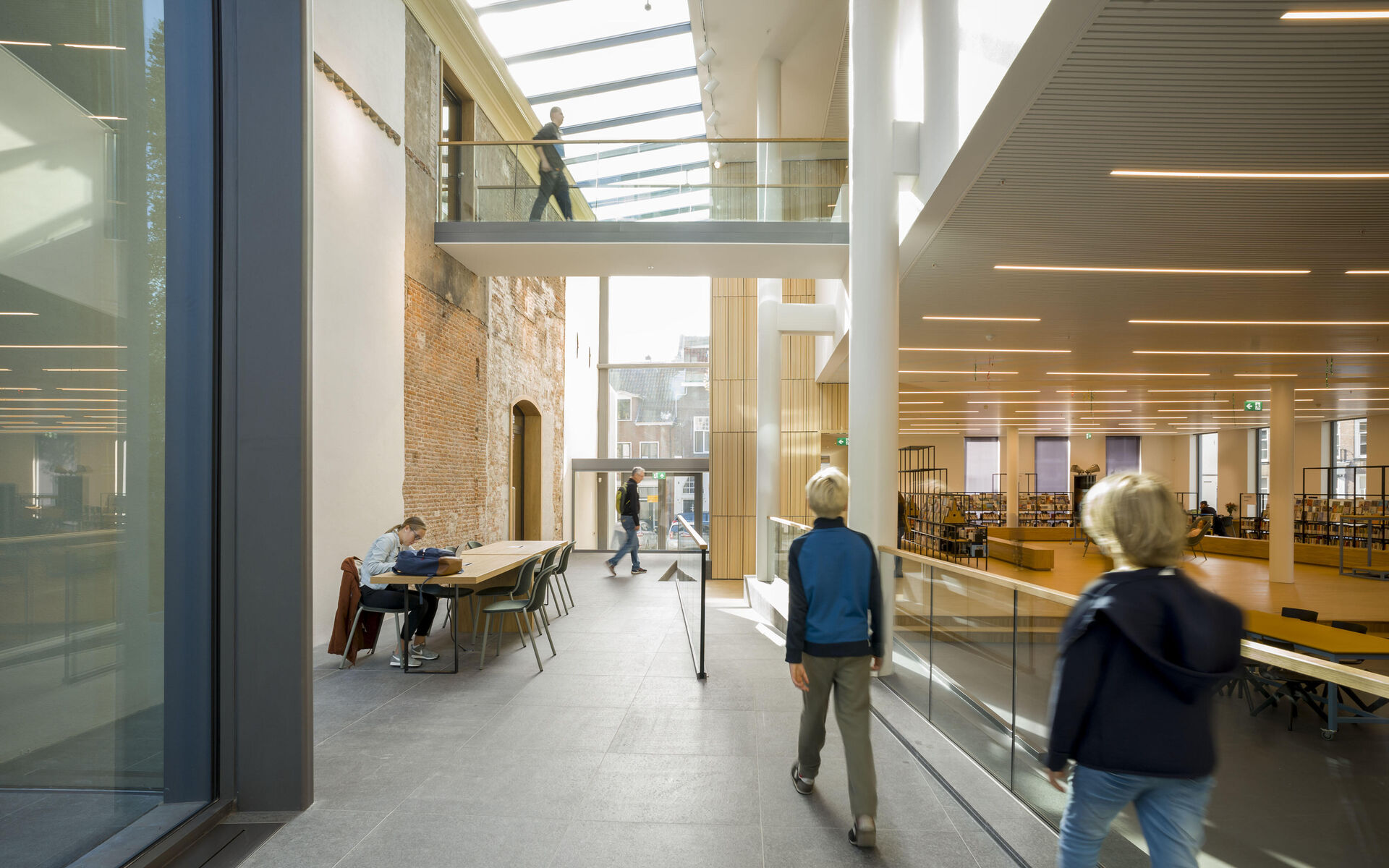 Transparant connection between the Proosdij (left) and the new building (right)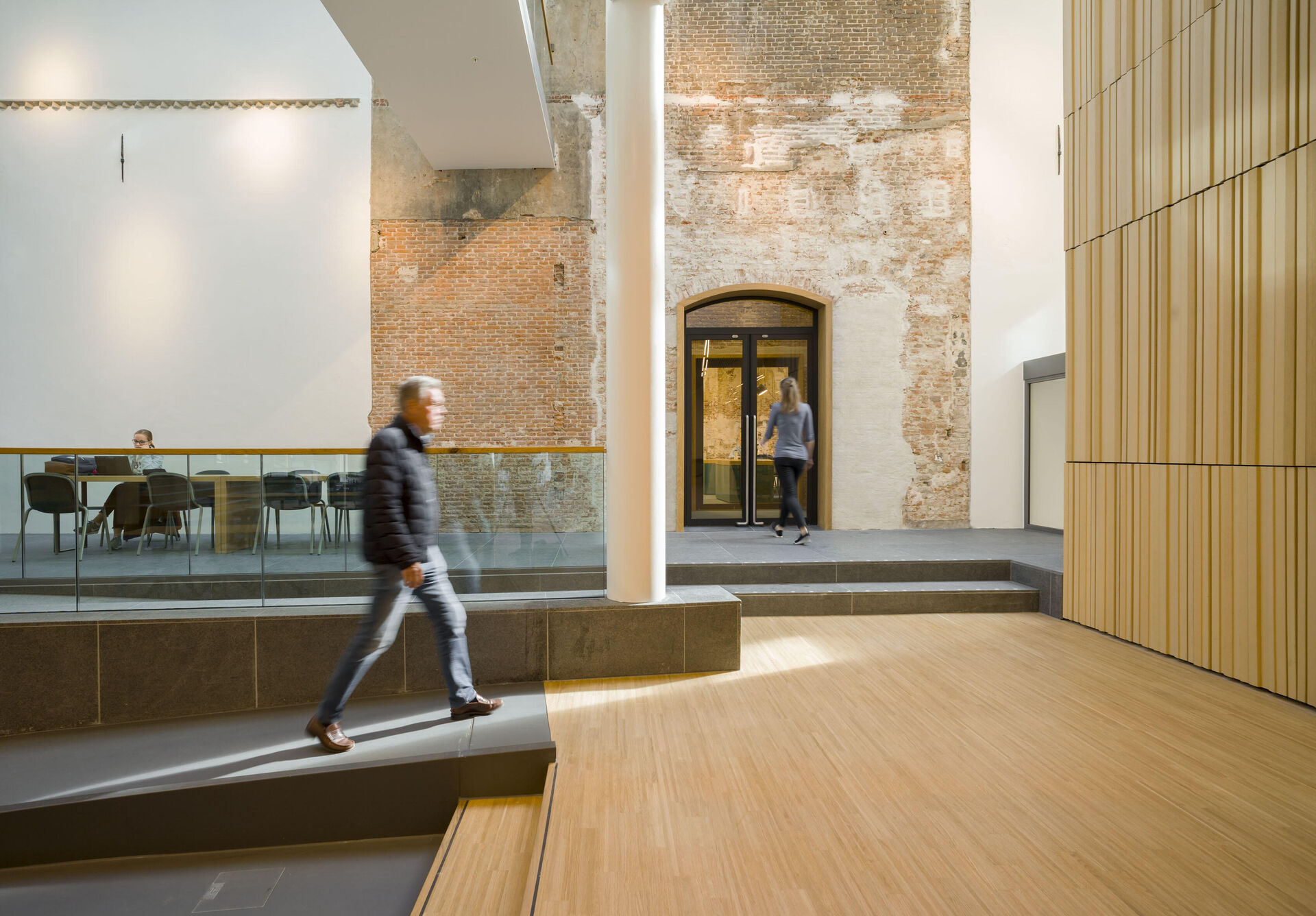 Passage to the twelfth-century national monument the Proosdij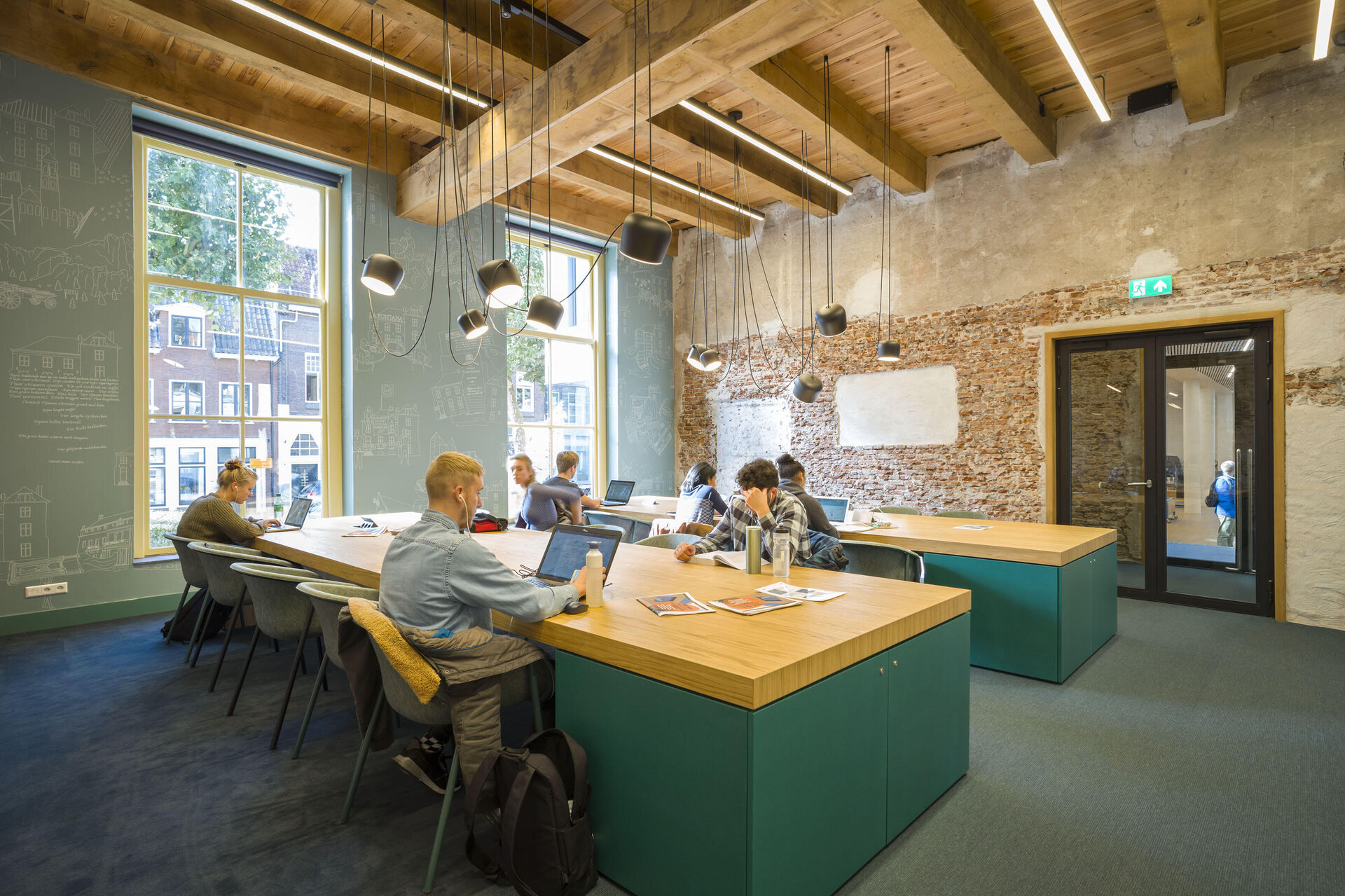 Silence room in the national monument the Proosdij
'The restored 12th-century listed building De Proosdij has become part of the library, featuring a silent room and an exhibition space.'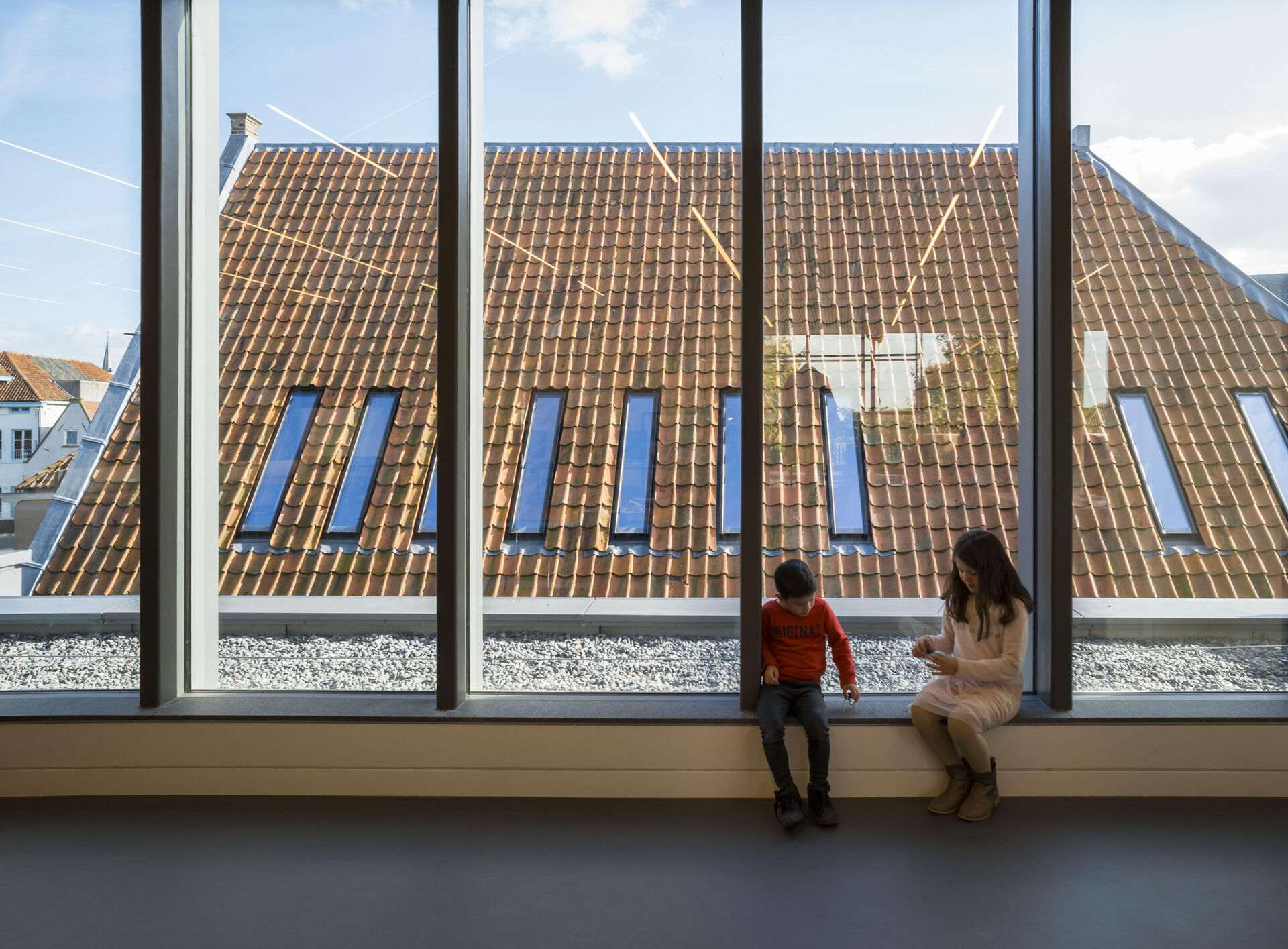 Deepened windowsills with a view of the Proosdij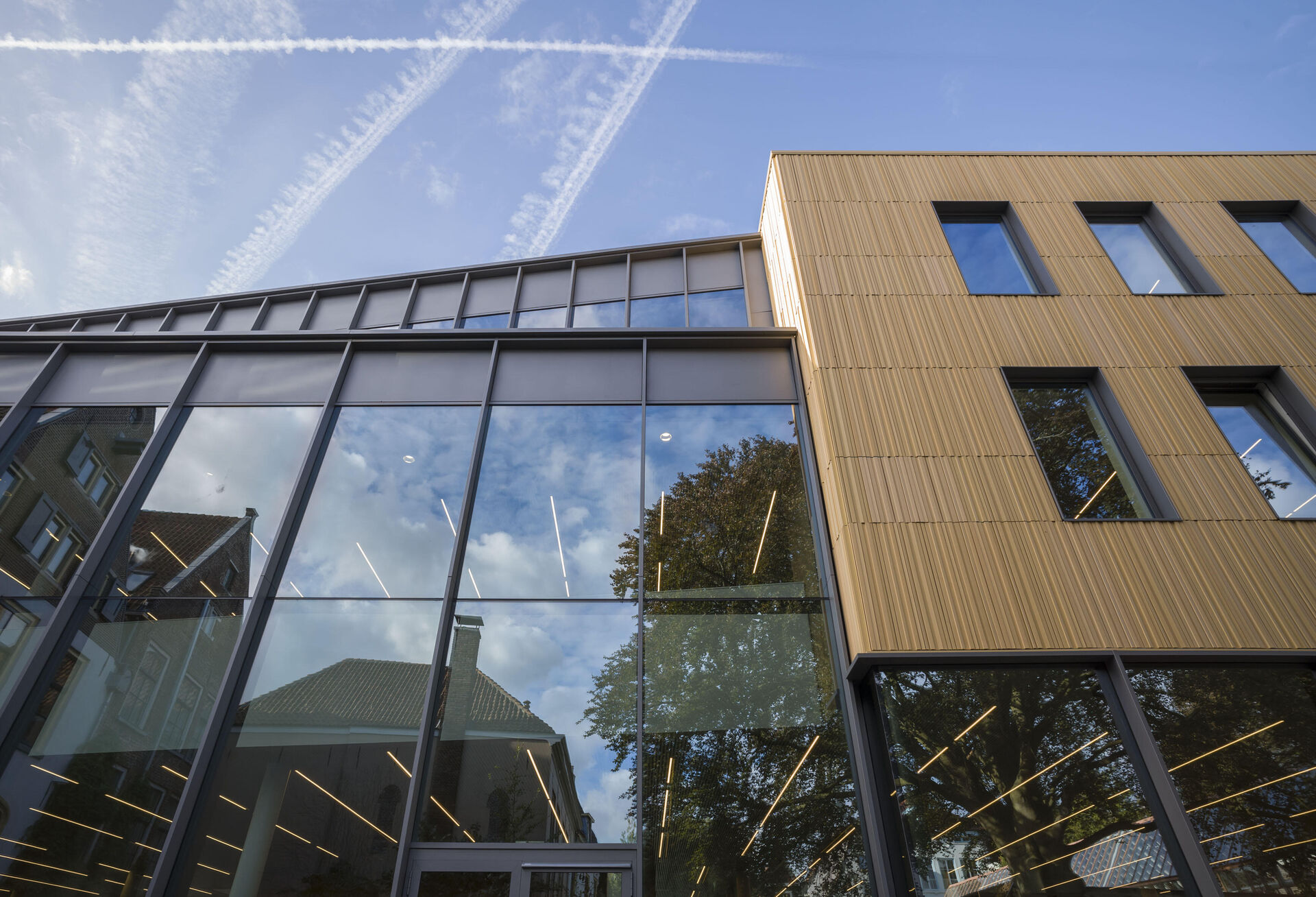 Detail of the curtain wall and the specially designed ceramic cladding