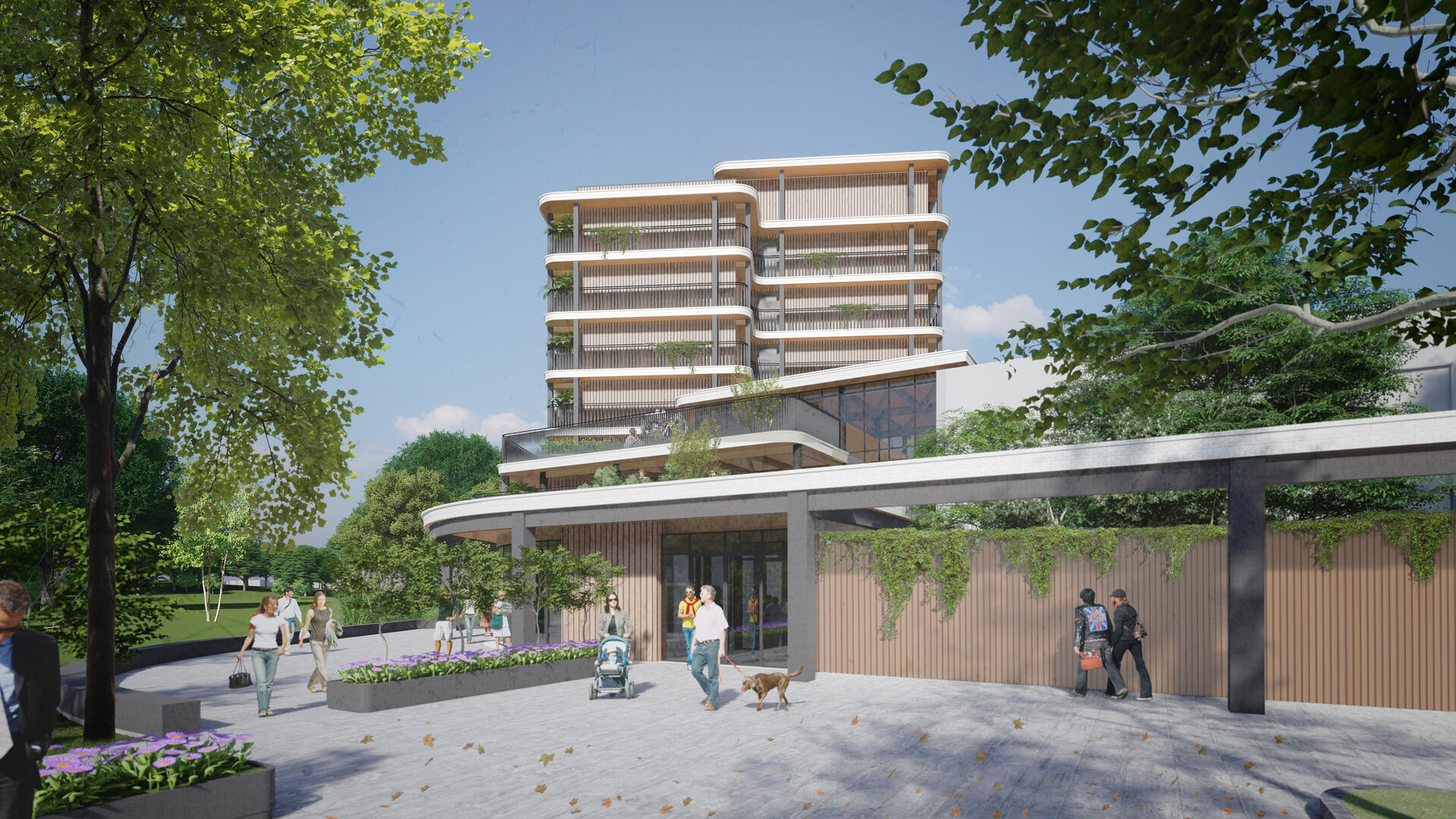 Care
Residential
Interior
Sustainability
New construction
Advice
BiermanHenket designed the new Laarstede building for residential care organisation Het Laar. The new building contains 68 apartments, 1 grand café, and 7 meeting rooms. The building has been designed sustainably in several respects: for example, the new building consists of a hybrid construction with, among other things, timber frame construction elements and CLT, it is flexible in structure, making it possible to rent out apartments without a care function at a later time, and the design makes optimum use of daylight
Stylish, vibrant, and well-maintained. These are the core values of residential care organisation Het Laar, which the employees propagate every day to make it a pleasant day for all residents. These core values have been included in the design for the extension. Het Laar is also characterised by a beautiful location in a park-like environment. The design of the new building makes optimum use of this: the location of Laarstede, at the end of the existing buildings, ensures that residents can live surrounded by the park.
Design:

2021

Client:

Het Laar

Location:

Tilburg

Delivery:

2023
Collaborations
Buster Bouwcontrol B.V.
Adviesbureau Tielemans BV
Klictet
ZRi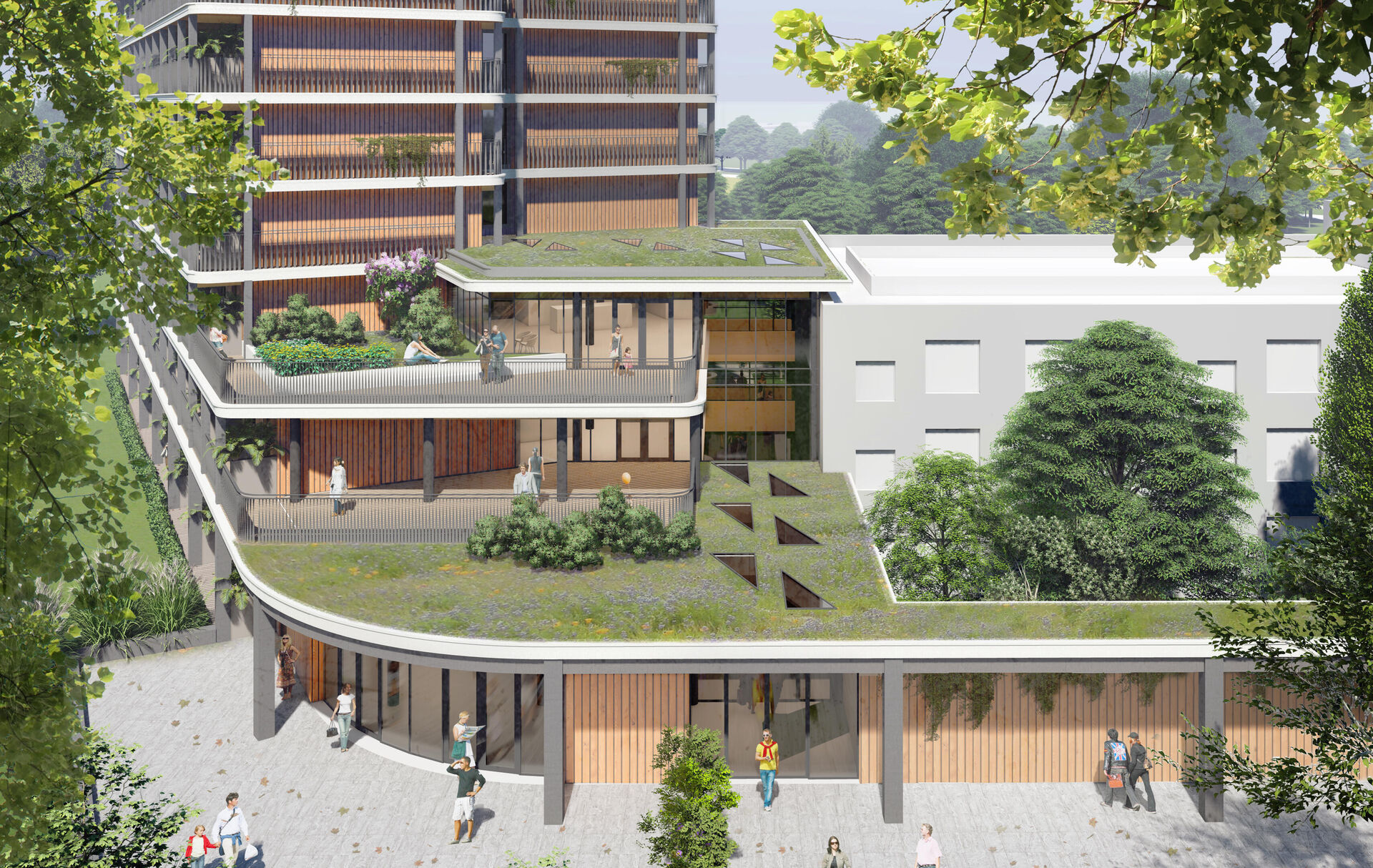 Light and green will also be central to the interior. The connection from the old to the new building consists of an entrance as an intermediate space, equipped with transparent facades that offer a beautiful transition between the park and the interior. The grand café is also positioned in this entrance. This space can also be used for meetings and events.
Laarstede offers the possibility of independent living, with care being provided as needed. The building has a flexible design, which makes it possible to rent out the apartments without a care function at a later time. All apartments and meeting areas will have an outdoor space in which residents can go outside without any thresholds - with a view of the surrounding greenery. Orientation also plays a major role: meeting spaces are recognisably placed and make optimum use of the different qualities of daylight. This supports the residents' day and night rhythm in a natural way.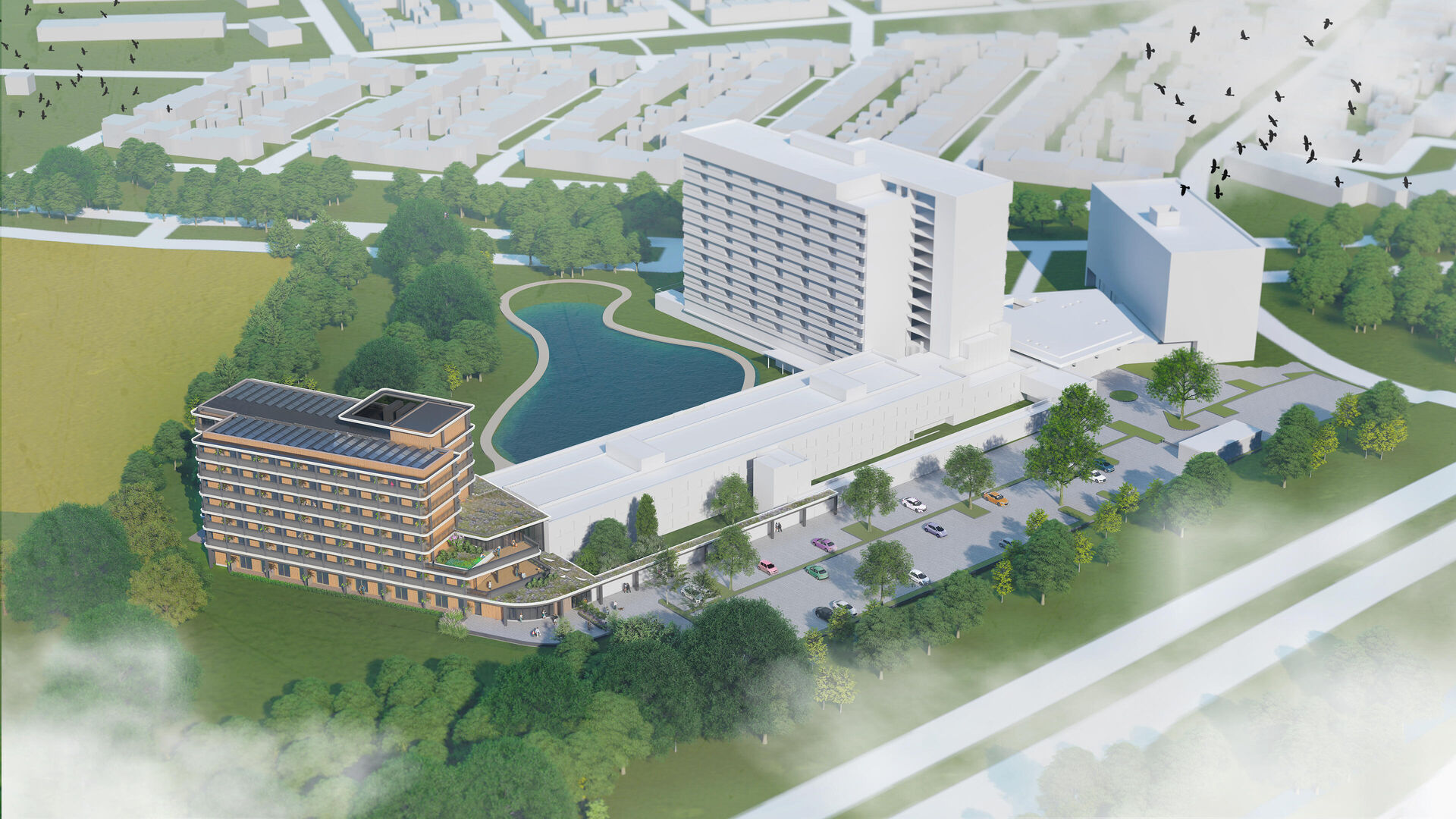 'Het gebouw is in meerdere opzichten duurzaam ontworpen: zo bestaat de nieuwbouw uit een hybride constructie met onder andere houtskeletbouw elementen en CLT, is het flexibel in structuur ontworpen waardoor het mogelijk is om in de toekomst ook zonder zorgfunctie appartementen te verhuren en maakt het ontwerp optimaal gebruik van daglicht.'