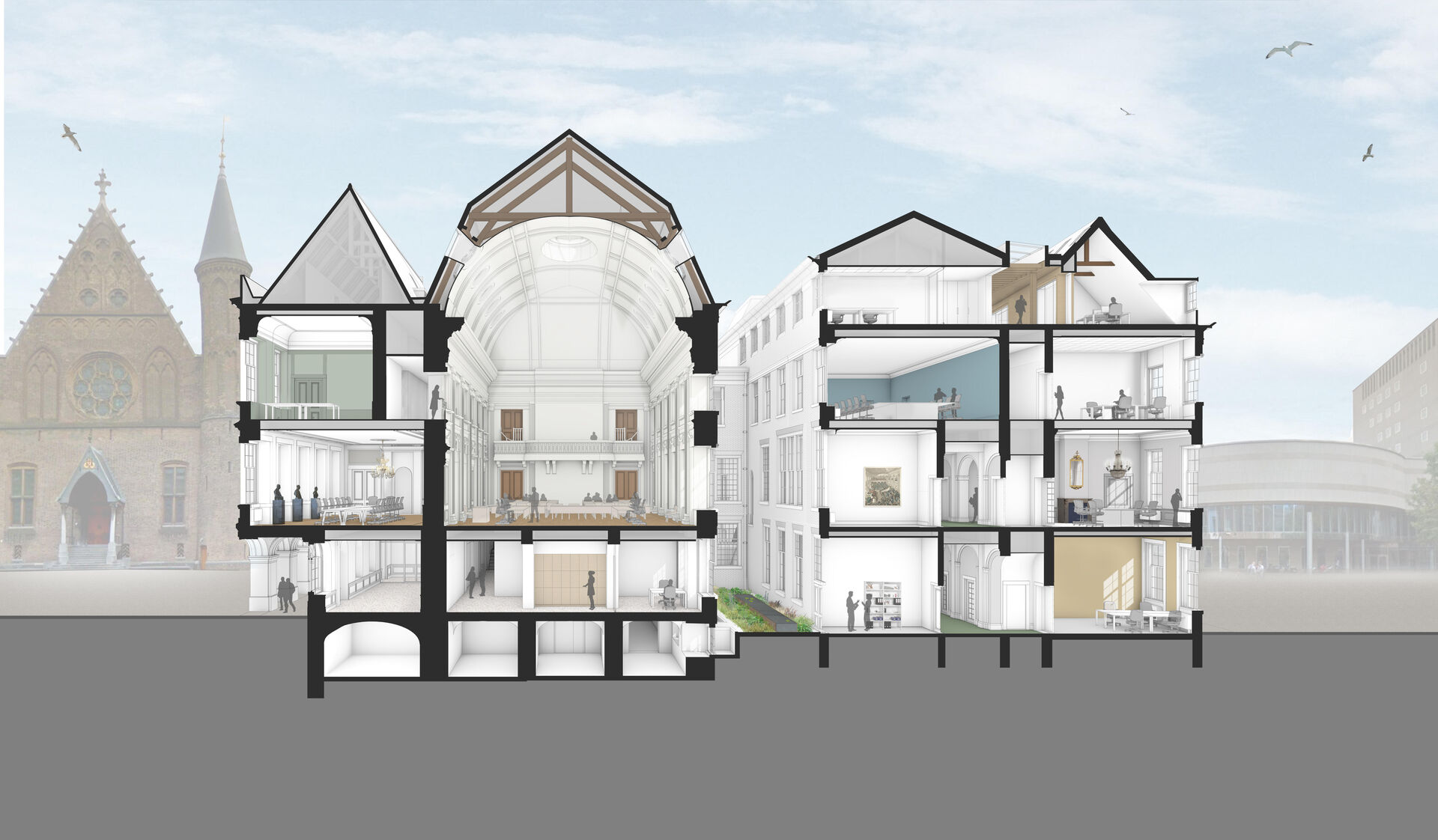 Office
Public
Interior
Restoration
Sustainability
Advice
BiermanHenket is responsible for the renovation design for part of the House of Representatives complex. The part we are working on concerns a sequence of monumental seventeenth-century to twentieth-century architecture. An important part of these buildings is used as office space for the House of Representatives.
The Balzaal, which was the meeting room of the House of Representatives until 1992, is also located in this part. In addition to modernizing the technology, in which the integration of installations within a mostly historical context will be an important part, the renovation of facades, roofs and the interior is also part of the assignment.
BiermanHenket is part of the architectural team for the renovation of the House of Representatives complex. The team consists of BiermanHenket, WDJArchitecten, Van Hoogevest Architecten, BERNS architecture, Arcadis architecten and Pi de Bruijn - de Architekten Cie. More information about the preliminary design can be found on the website of Rijksvastgoedbedrijf.
Design:

BiermanHenket

Client:

Rijksvastgoedbedrijf

Location:

Den Haag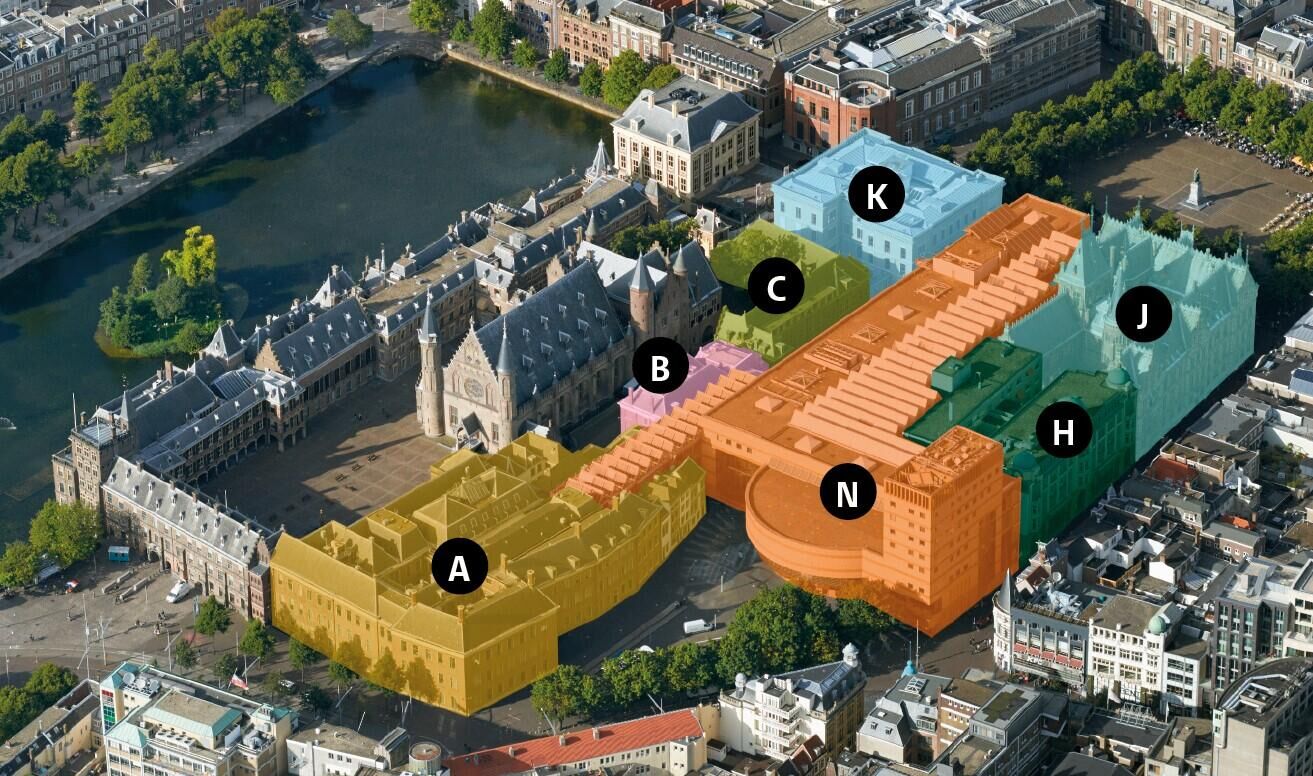 Overview buildings House of Representatives