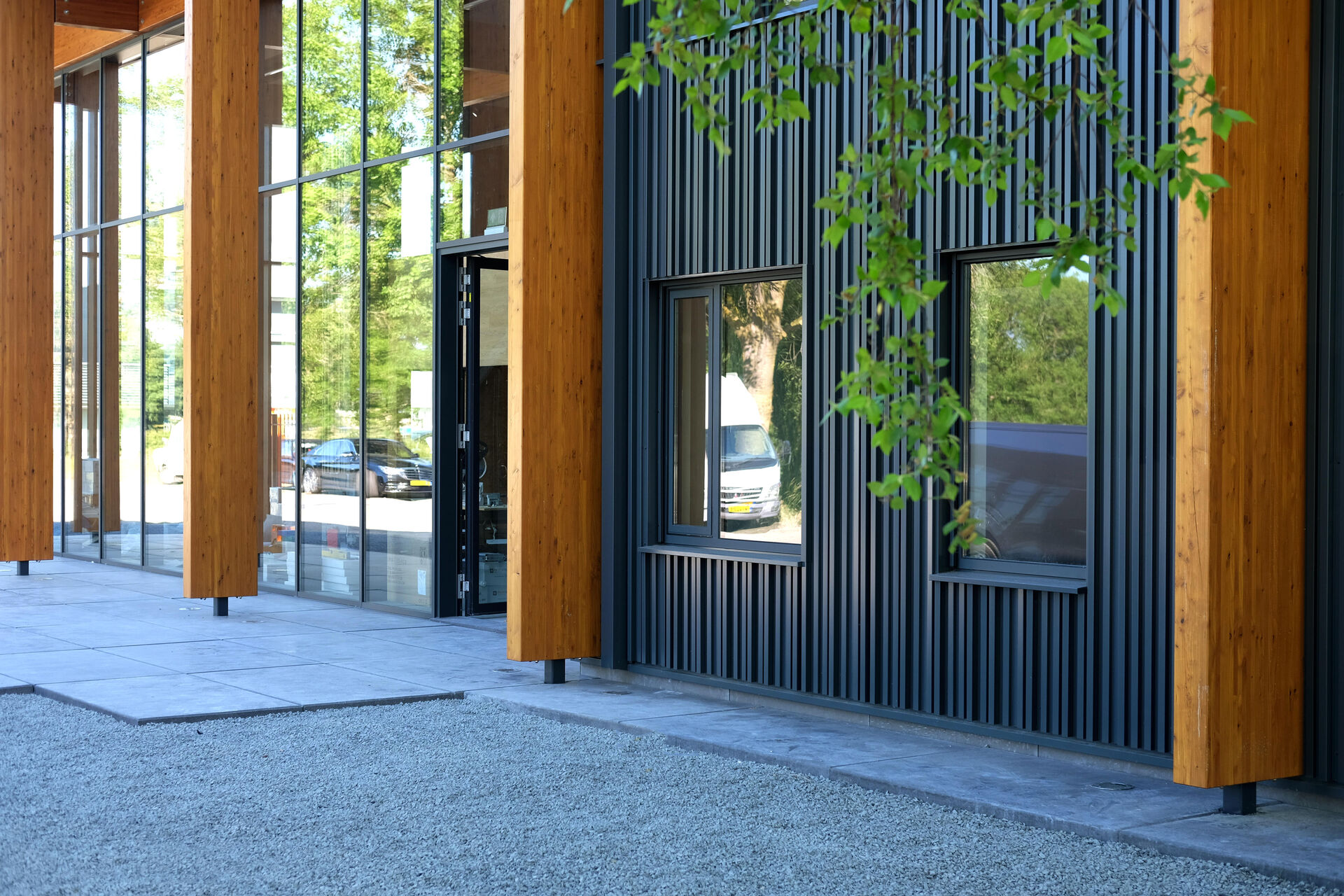 Office
New construction
Advice
BiermanHenket designed sustainable housing for Finesse, supplier of wooden floors and interior elements. The building contains a transparent showroom, offices and a logistics area. Not only has the building been designed sustainably in terms of water buffering and energy consumption, but also in the building structure. The main construction and facades are optimally engineered and can be dismantled.
Finesse is a company that specializes in making and installing wooden floors and other interior elements. A transparent showroom - as the heart of the building - has a spacious loft and is situated on the corner, which is connected to two layers of office space. A workshop is also located on the ground floor, where samples are prepared on the street side and wooden parts are prefabricated. The logistics area and depot are located at the rear. From the start in the design process, the design was carried out with great sustainable ambition, whereby the choices made also influenced the architecture. For example, the building is characterized by a strong rhythm of prefab pine wood elements, which also form the main construction and are therefore visible from both the inside and the outside. Within the rhythm of wood, dynamics were sought by applying profiled steel facade cladding. Each grid has a unique composition in these profiled elements through varying combinations of four different models.
Design:

2018

Client:

Finesse

Location:

's Hertogenbosch

Delivery:

2020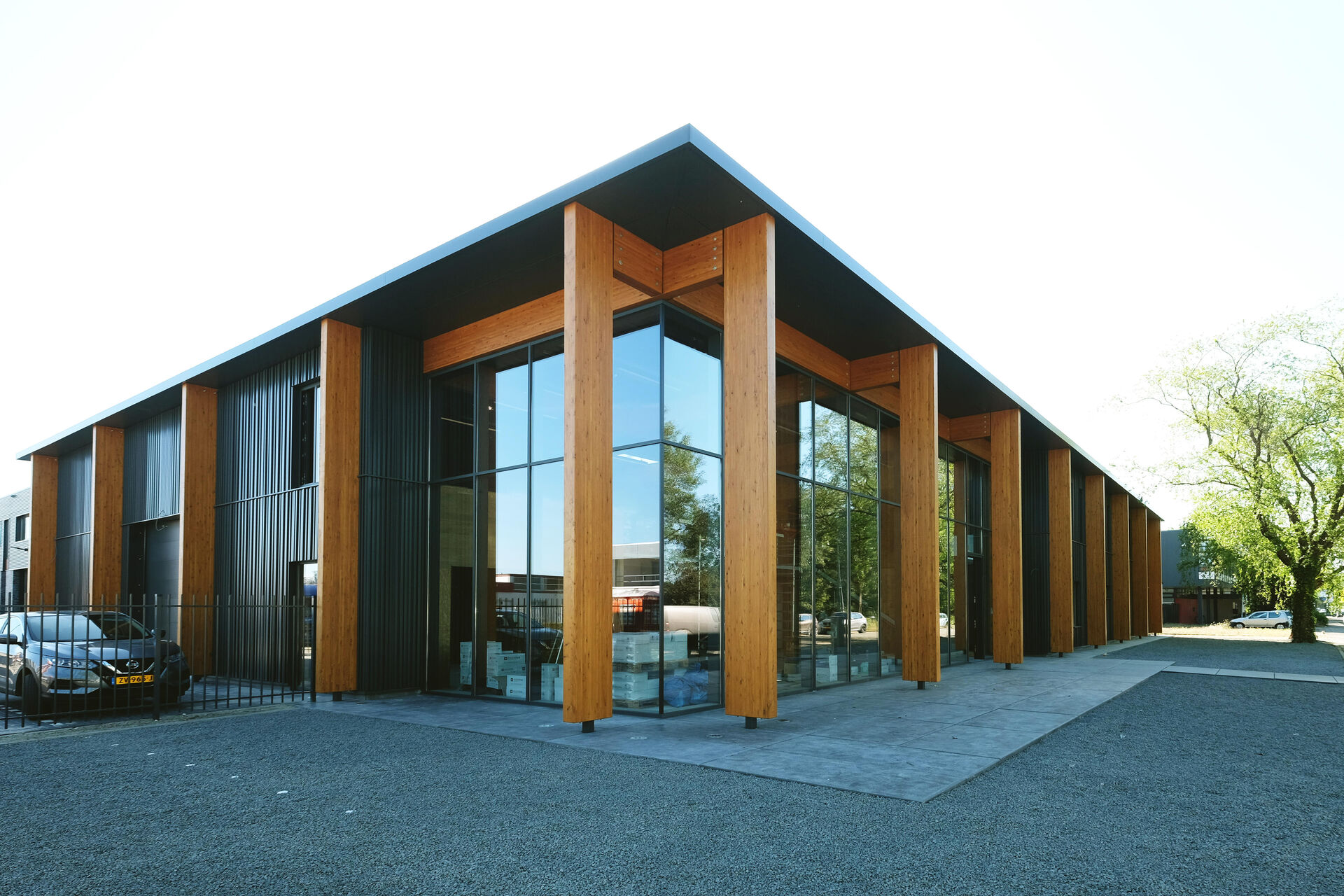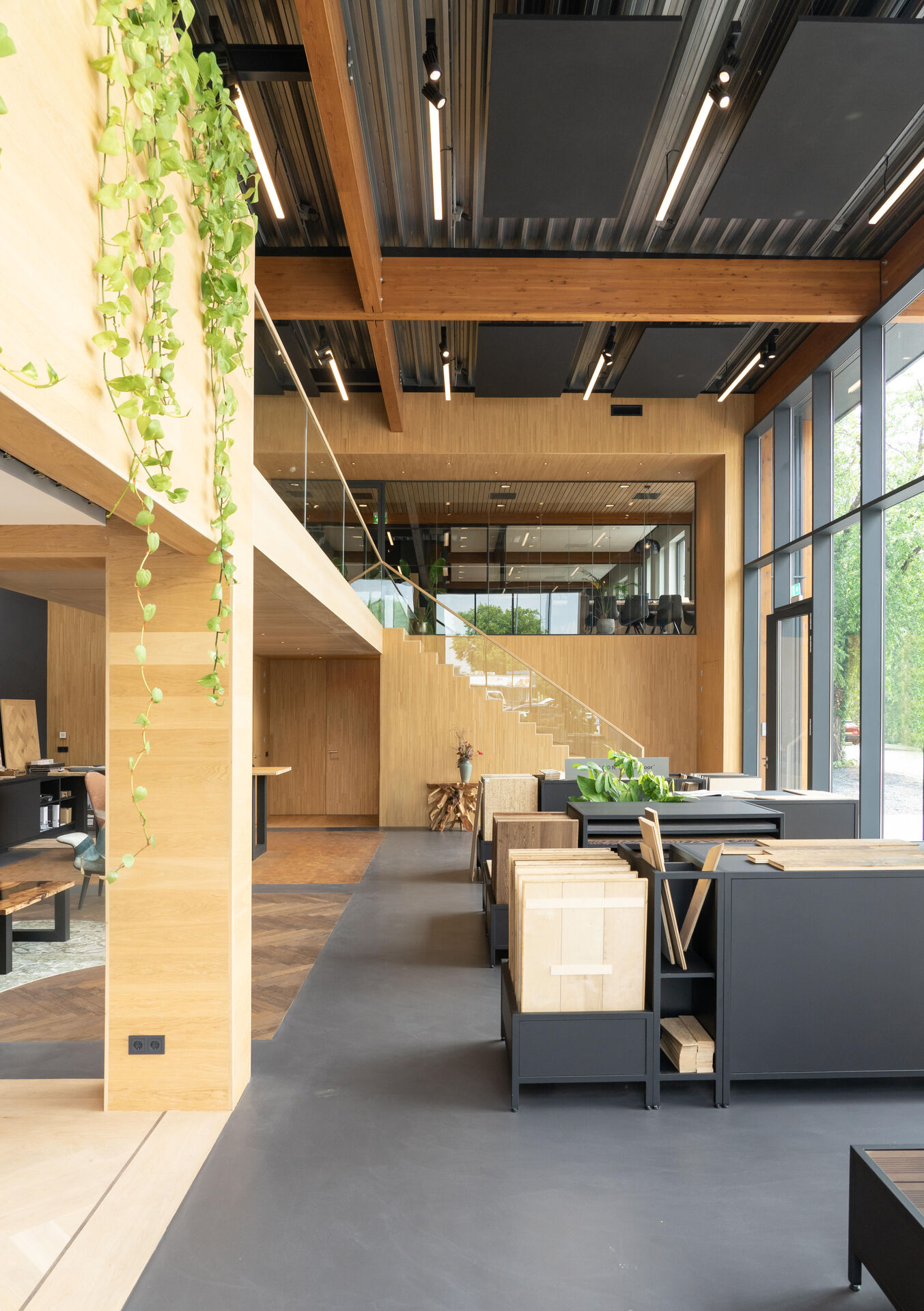 The combination of the wooden construction with a steel auxiliary construction that is used as efficiently as possible results in a considerable limitation in the use of concrete. The steel and wooden parts are designed and detailed in such a way that they can be completely disassembled. In addition to a sustainable building structure, water buffering takes place on site, solar panels on the roof provide for their own energy needs and night ventilation ensures a low-tech but healthy indoor climate. The building was completed in just five months. This short construction time was made possible by the well thought-out construction, the detailing and the complete development of the building in BIM in collaboration with many parties involved. The interior, also designed by BiermanHenket, is in line with the architecture in terms of atmosphere and materialization. Different settings, from a more museum context in product presentations on walls to an interactive workshop atmosphere, create a dynamic showroom.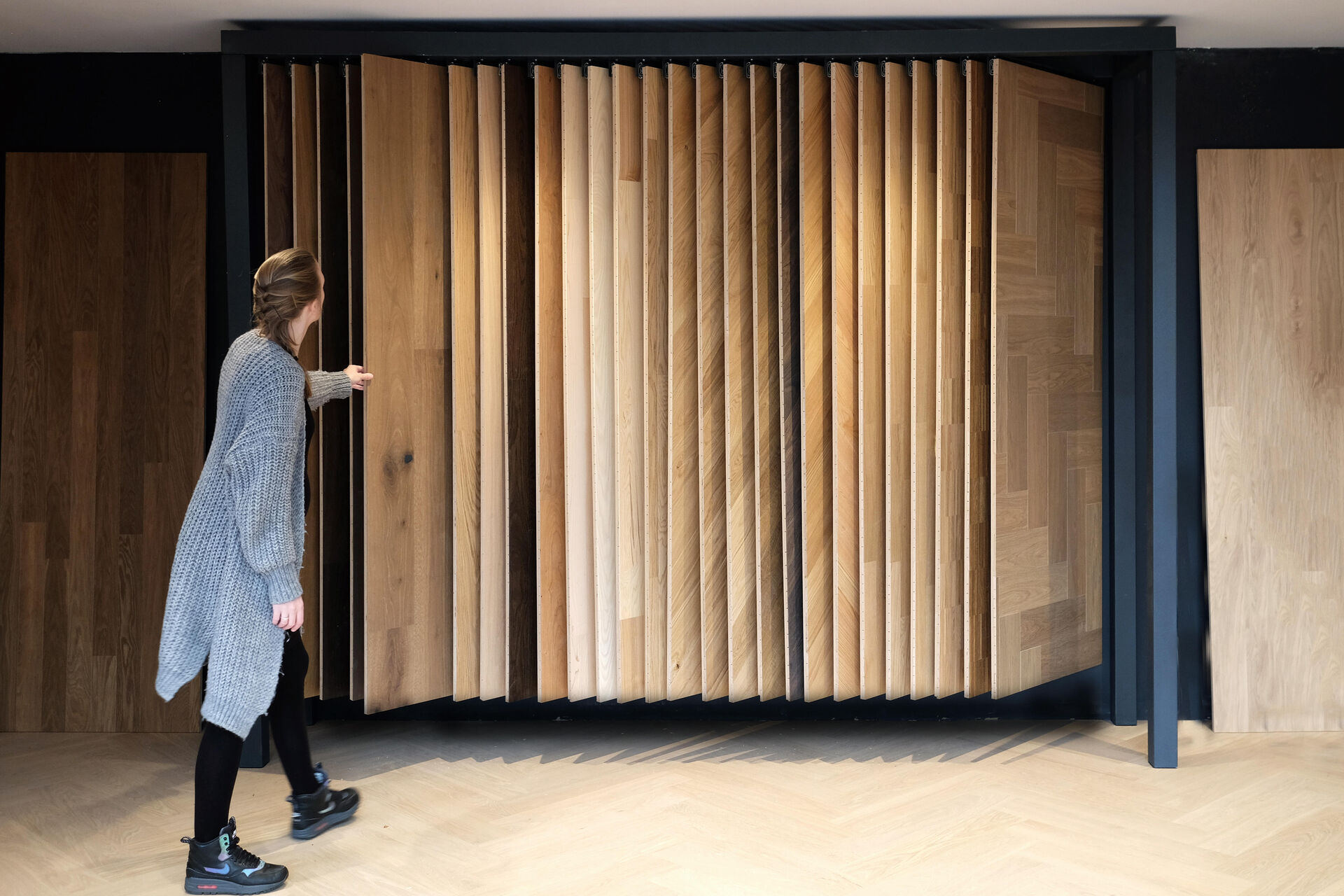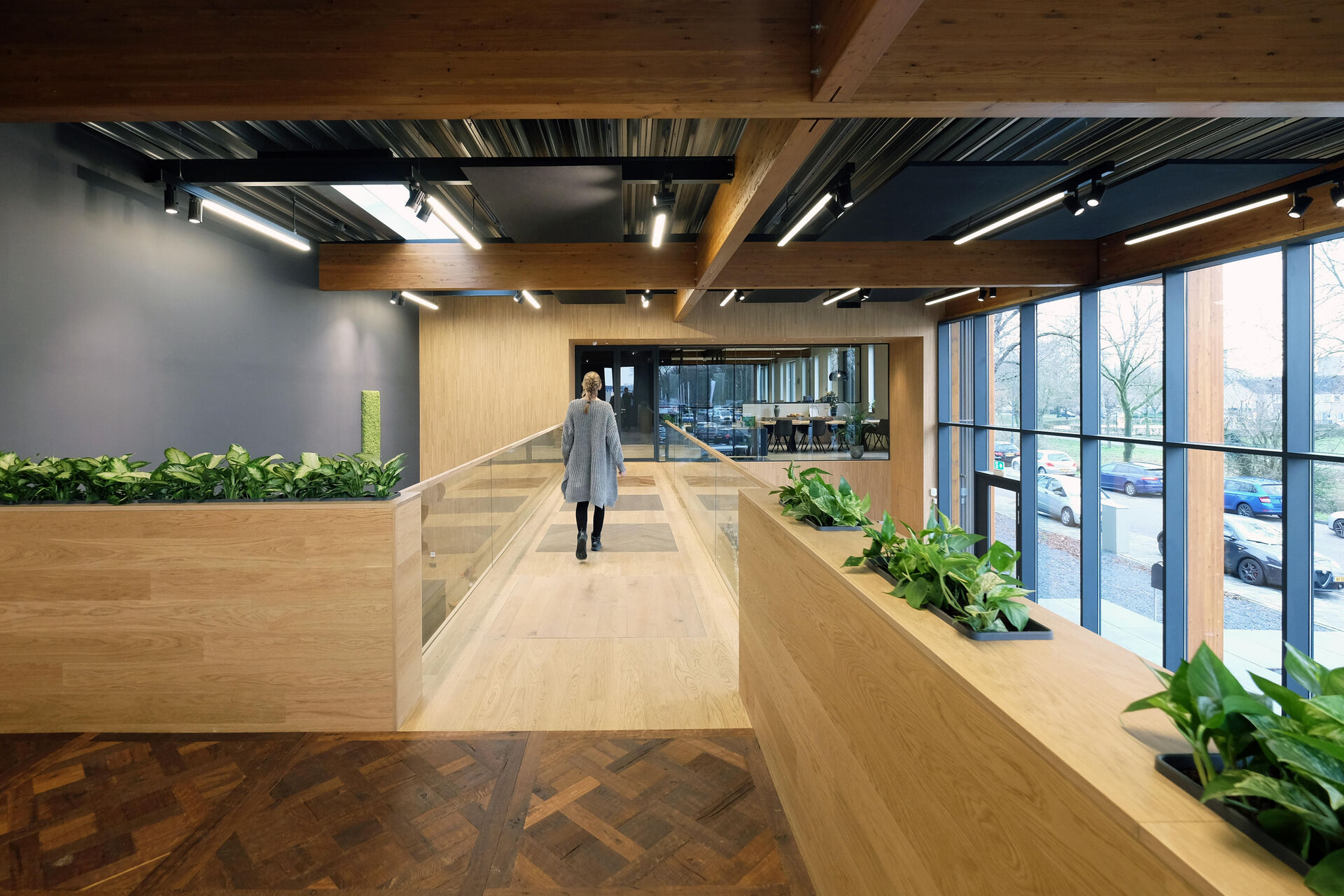 Walkway through mezzanine
'The building was completed in just five months. This short construction time was made possible by the well thought-out construction, the detailing and the complete development of the building in BIM in collaboration with many parties involved.'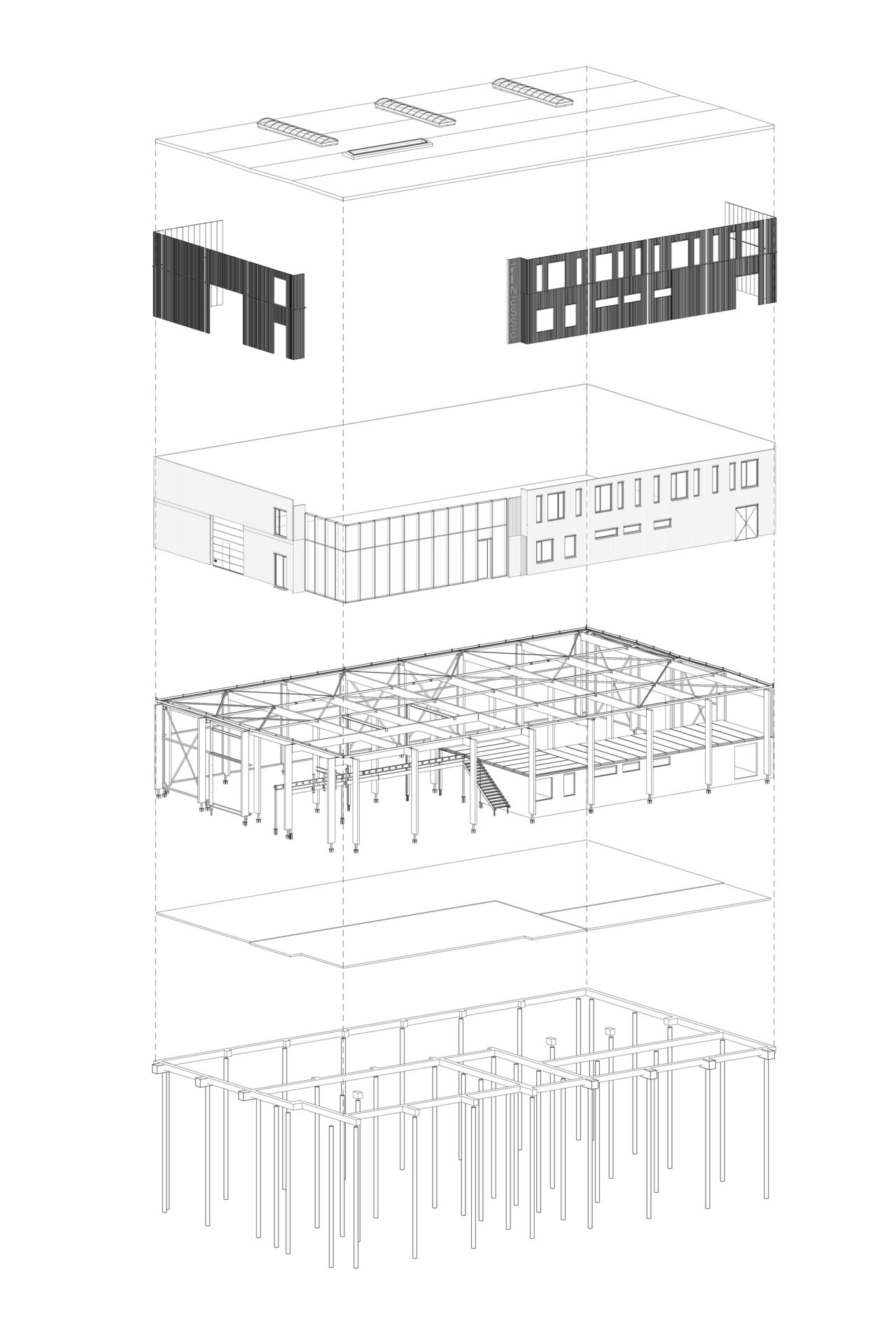 Isometry of the construction