Education
Public
Transformation
Restoration
Sustainability
The listed factory complex of the Pastoe furniture brand has been transformed into a multifunctional building complex housing educational facilities, offices, workshops, studios and restaurants. The characteristic factory building is supremely suited for the Visual Arts Faculty of the University of the Arts and creative businesses - the building has been minimally adapted, leaving optimum freedom for the users.
The building has retained its raw, industrial appearance and has become an inspiring environment for creativity, education, production and relaxation. The ground floor houses the University. The first and second floors contain business spaces for businesses in the creative sector. On the side of the water, the sawmill and boiler house have been transformed into café/restaurants.
Design:

2003

Client:

Dutch Design Fabriek B.V.

Location:

Utrecht

Delivery:

2017
Contractor
Hendriks Bouw en Ontwikkeling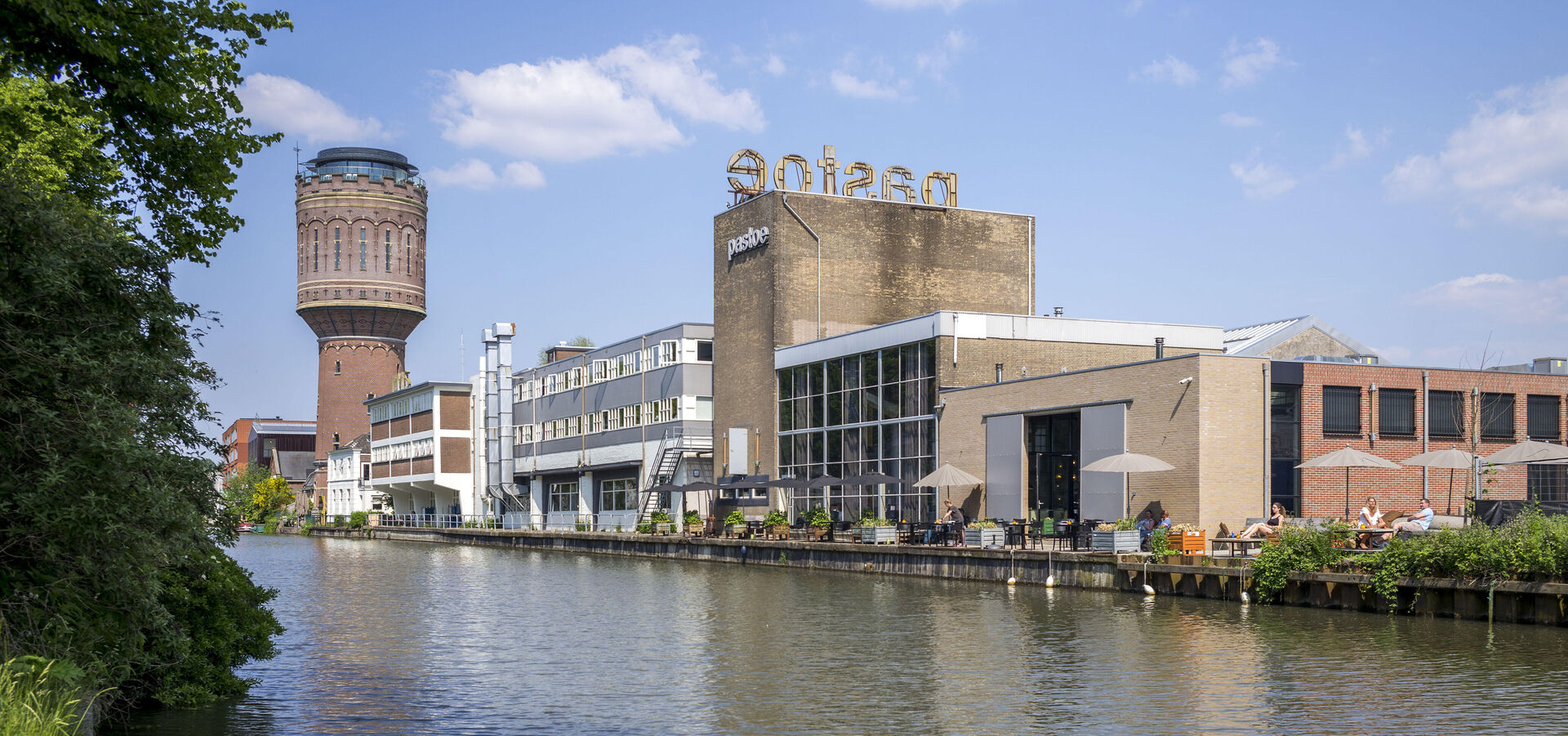 The Pastoefabriek: transformed factory complex on the Vaartsche Rijn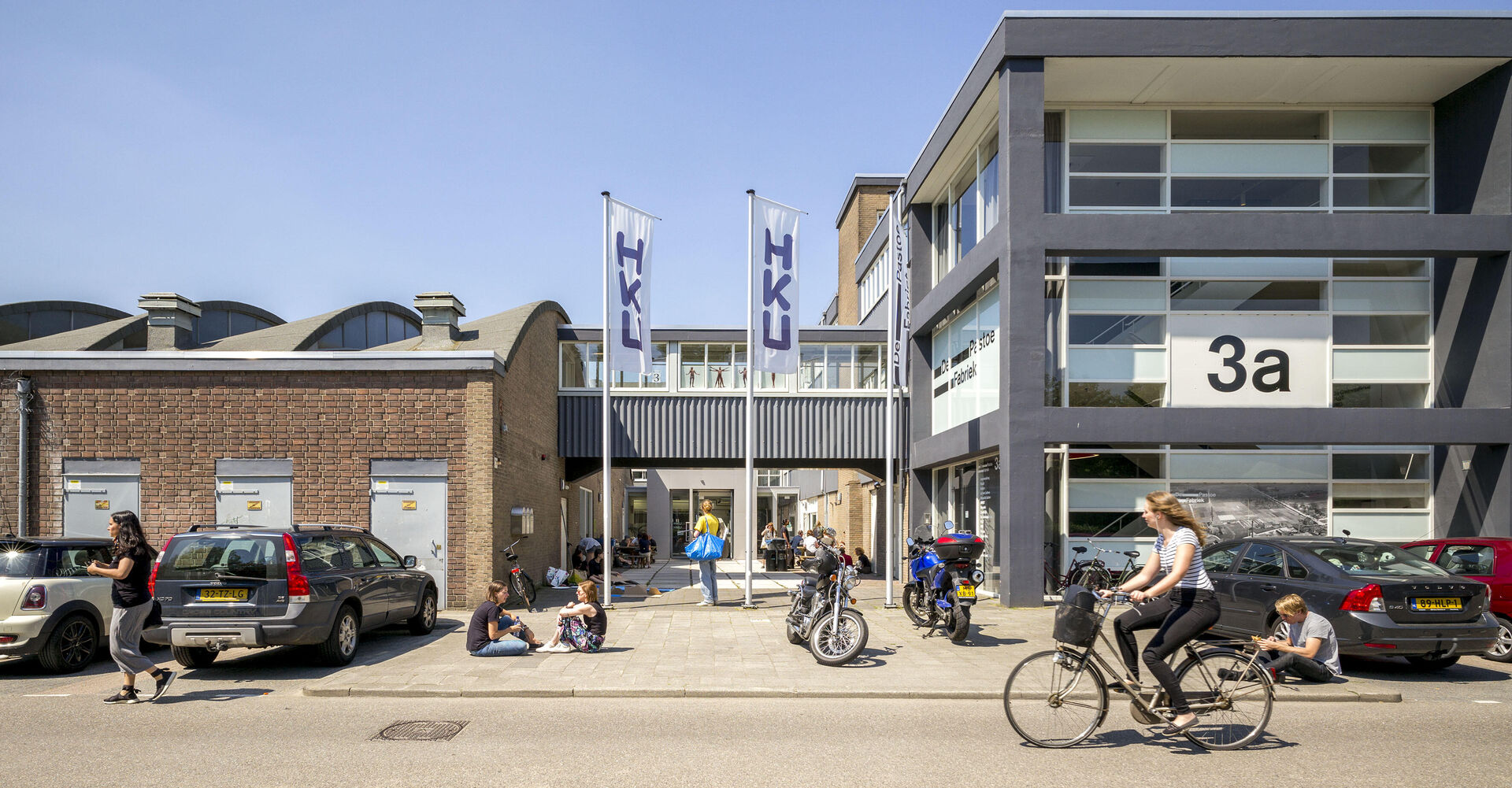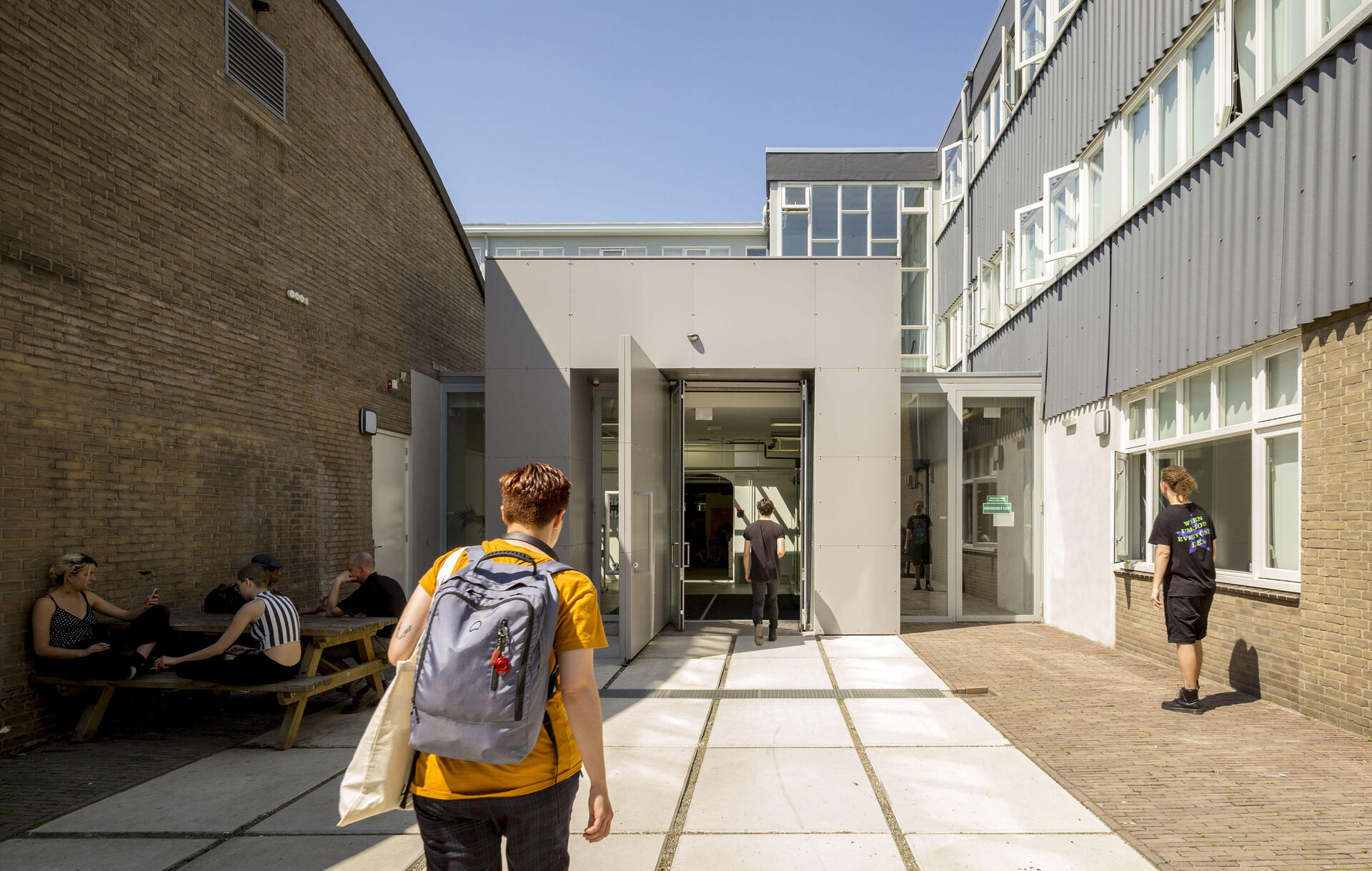 The various building sections have been revealed anew by removing later additions and non-functioning elements. The production halls and assembly floors have been retained in the condition in which they were left. When renewing the layout, the openness of the factory complex has been retained as much as possible. The systems have been kept in view and have been partly reused. Where possible, the complex has been made more sustainable: insulating monumental glass has been installed and the roofs have been insulated. A number of strategic architectural interventions have rendered the complex suitable for its new purpose: a new entrance for the University of the Arts with a large folding door in the centre of the complex, a new central staircase to the educational areas on the first floor and steel lobbies at the catering entrances. By reopening old passageways and windows, views to other sections of the complex and the Vaartsche Rijn canal have been opened up. To the south west side of the complex, new apertures in the façade and a patio on the water have been created for the restaurants.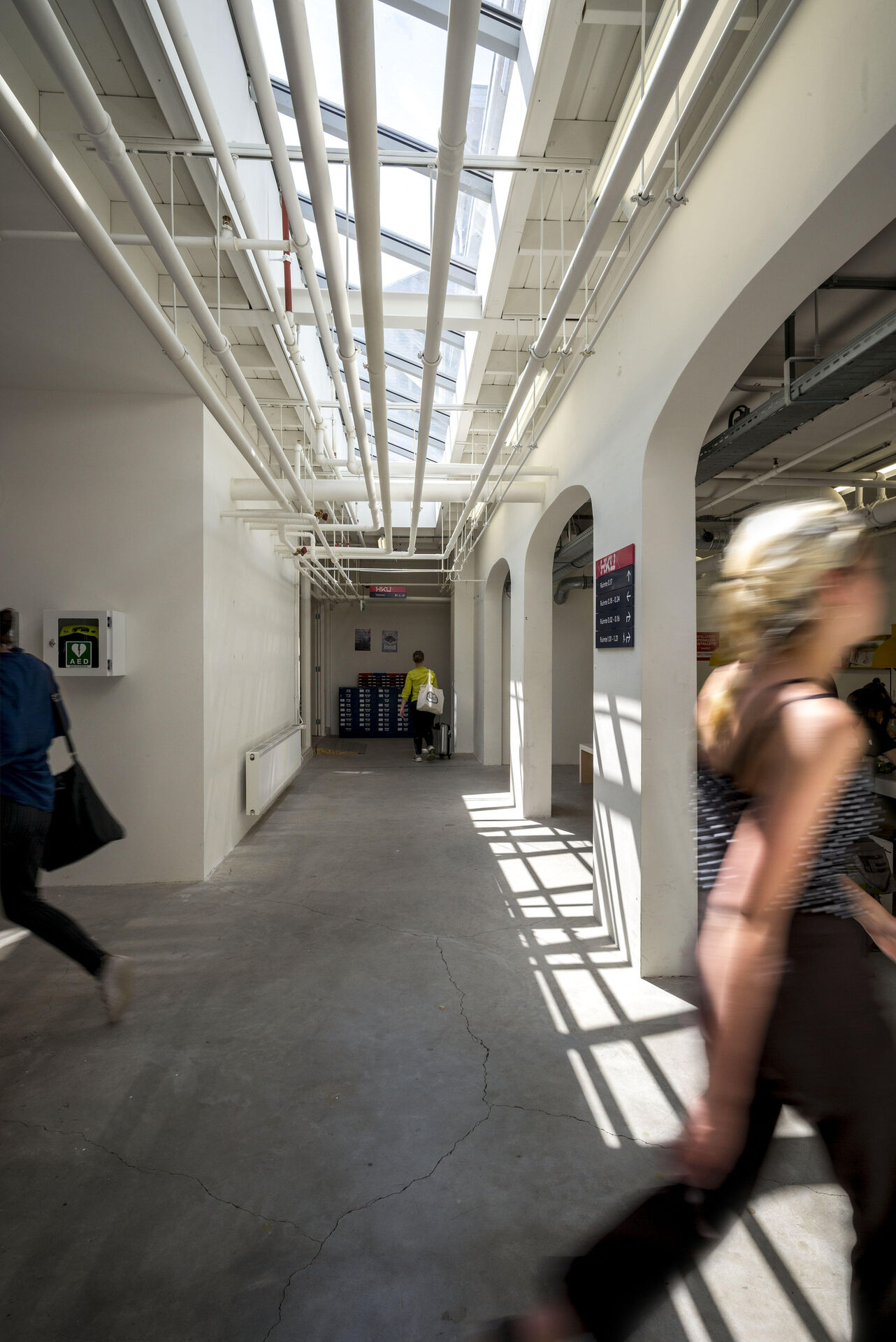 New view through entrance hall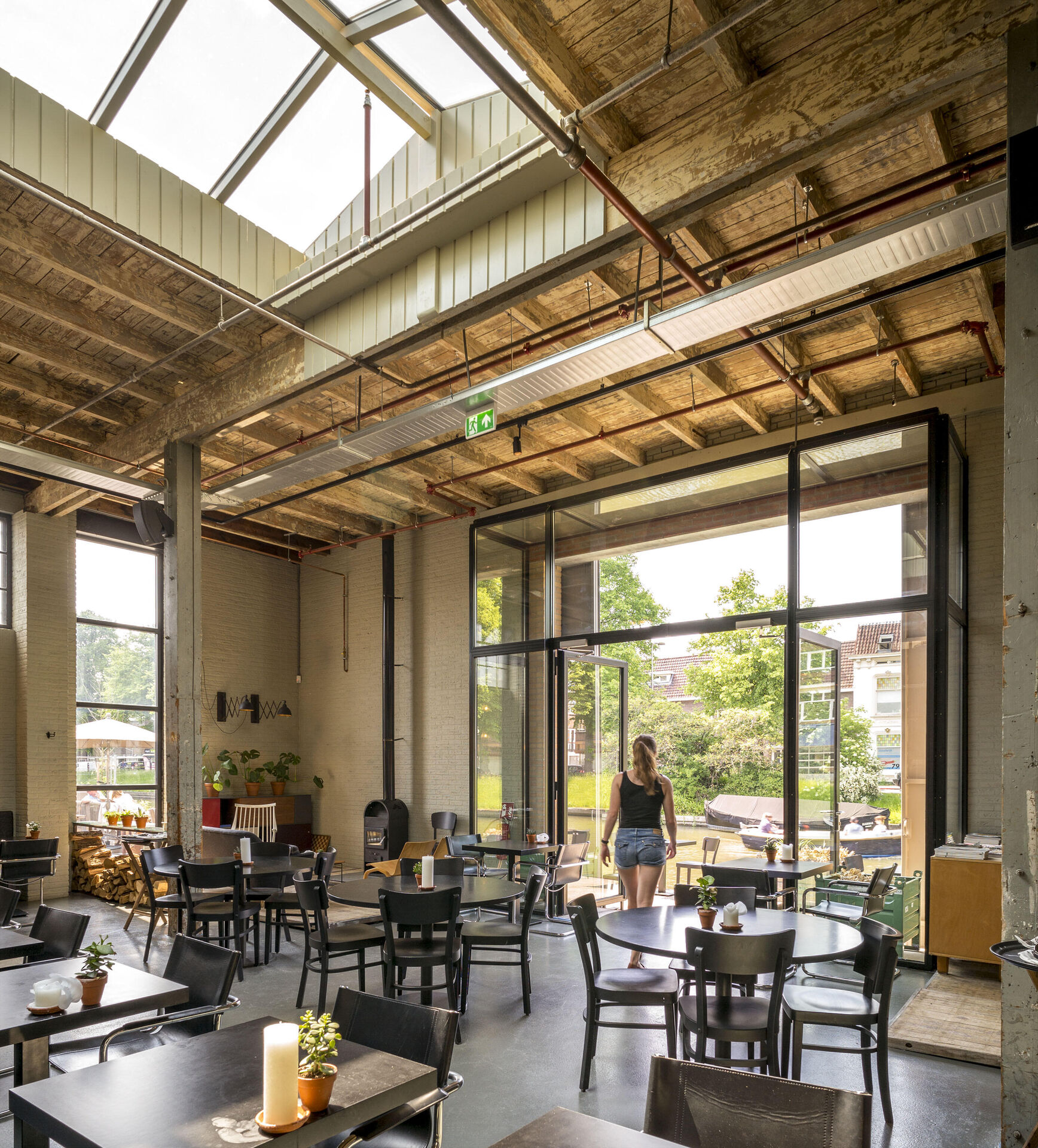 'In the former Pastoe factory, we have brought back the existing qualities and combined these with new, strategic interventions in order to create an inspiring study and work environment.'
Sjoekie de Bijll Nachenius, Project Architect and managing director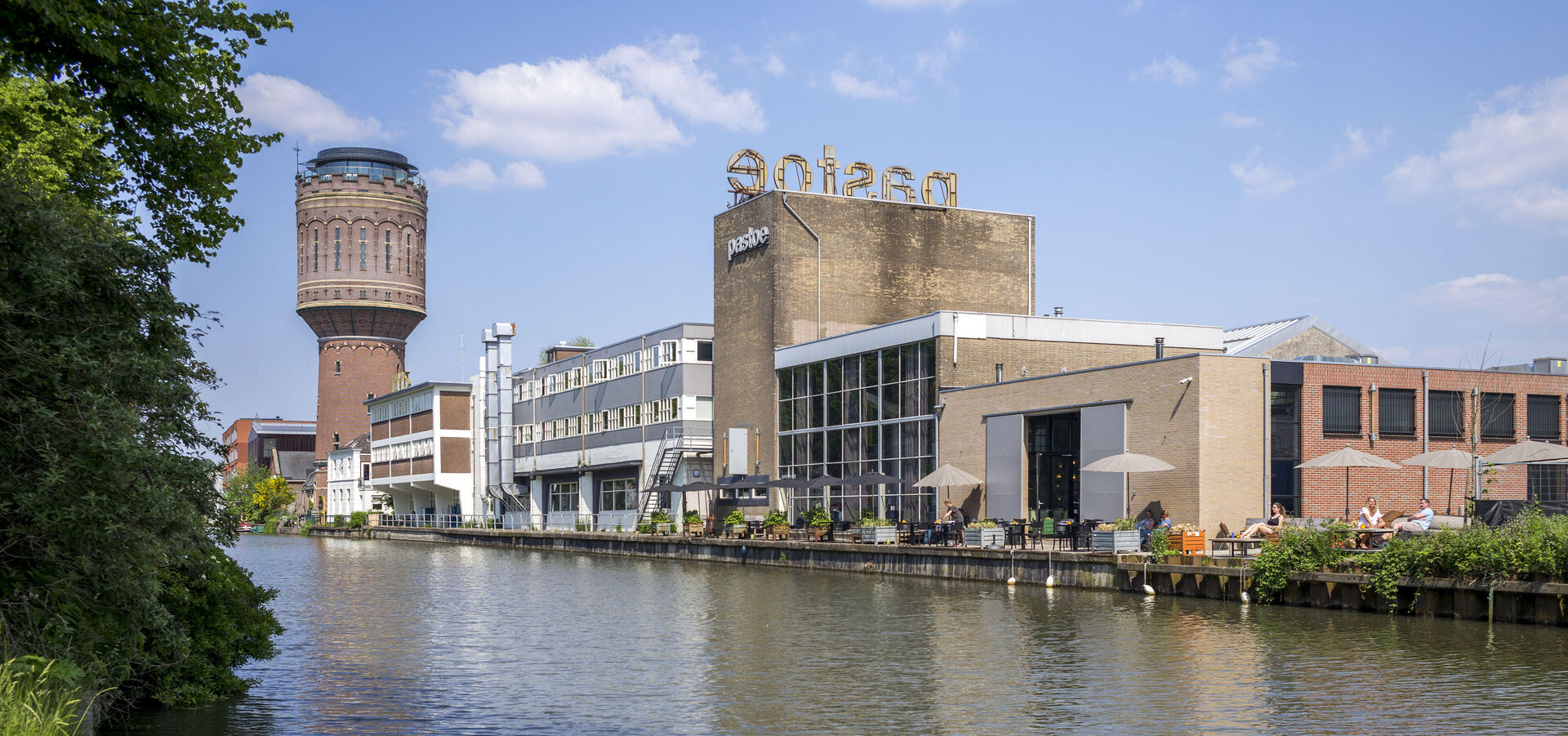 The renovated complex on the Vaartse Rijn