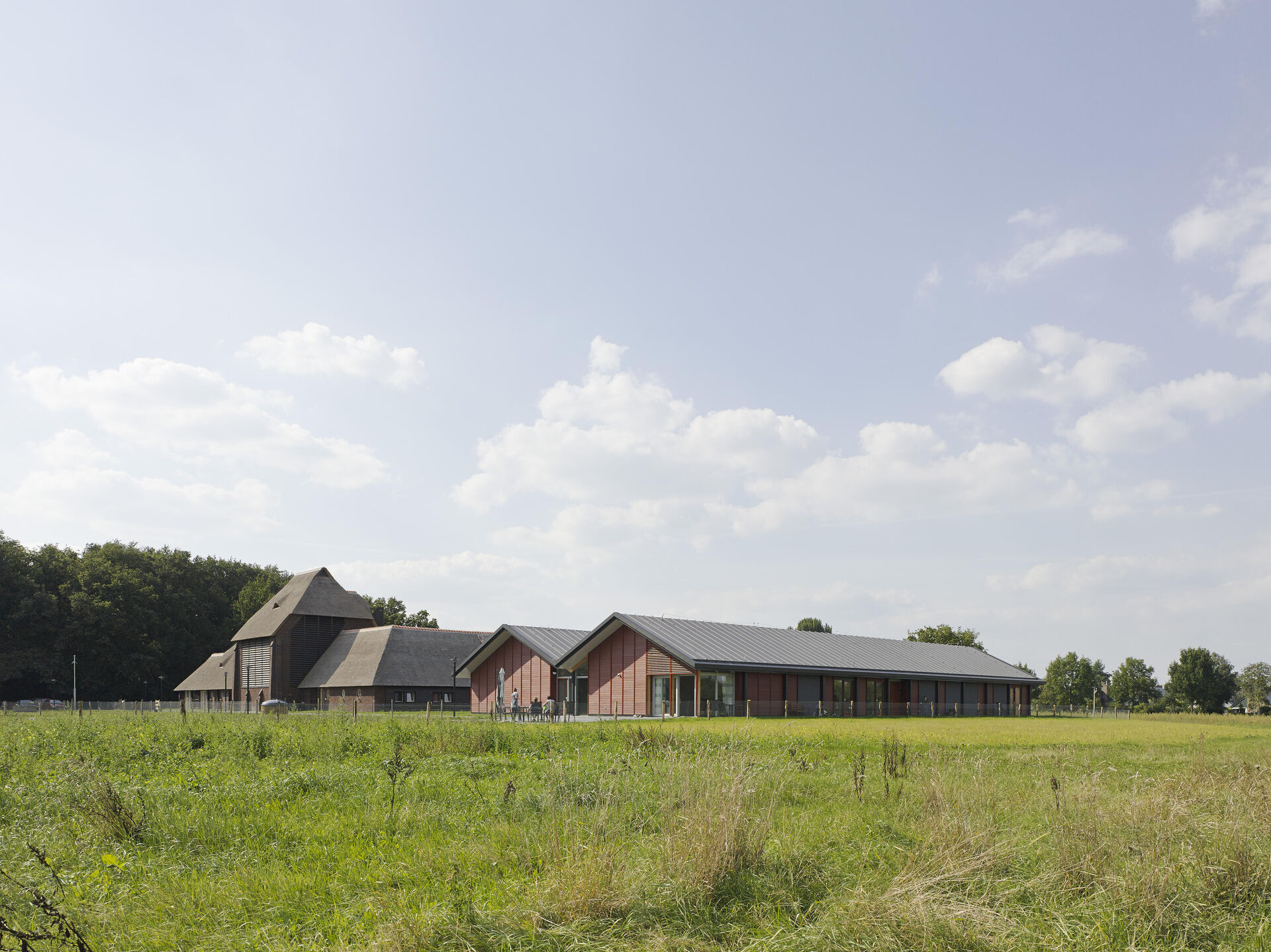 Care
Residential
Transformation
Interior
Restoration
New construction
De Oude Mars is a tenant farm just outside Zwolle, built in 1938 on the former estate of Zandhove. The farm (by architect P.A. Lankhorst) is what is known in Dutch as a 'hofboerderij' (courtyard farm) and houses a care centre with two communities and a day centre for people with non-congenital brain injuries or mental health problems. The farm has been extended with a new residential building.
The original listed farm building has been completely restored. The façades have been cleaned, the windows fitted with insulating glass, wooden façades have been installed behind shutters and stable doors, floors and walls have been insulated and the thatched roof has been completely renovated. Two communities of eight rooms of approximately 30 m2 have been created in the farm. Each room has its own bathroom, the eight rooms together form a community with a living room and a kitchen where people cook communal meals.
Design:

2010

Client:

Zorgspectrum Het Zand

Location:

Zwolle

Delivery:

2013
Advisors
MAD zorgvastgoed
Alferink-van Schieveen
KOVO
De Bruin Architecten
Mobius consult
Contractor
Schutte Bouw & Ontwikkeling
Interior builder
Louis Wijnhout
Interieur Architect
Oost 5 architectuur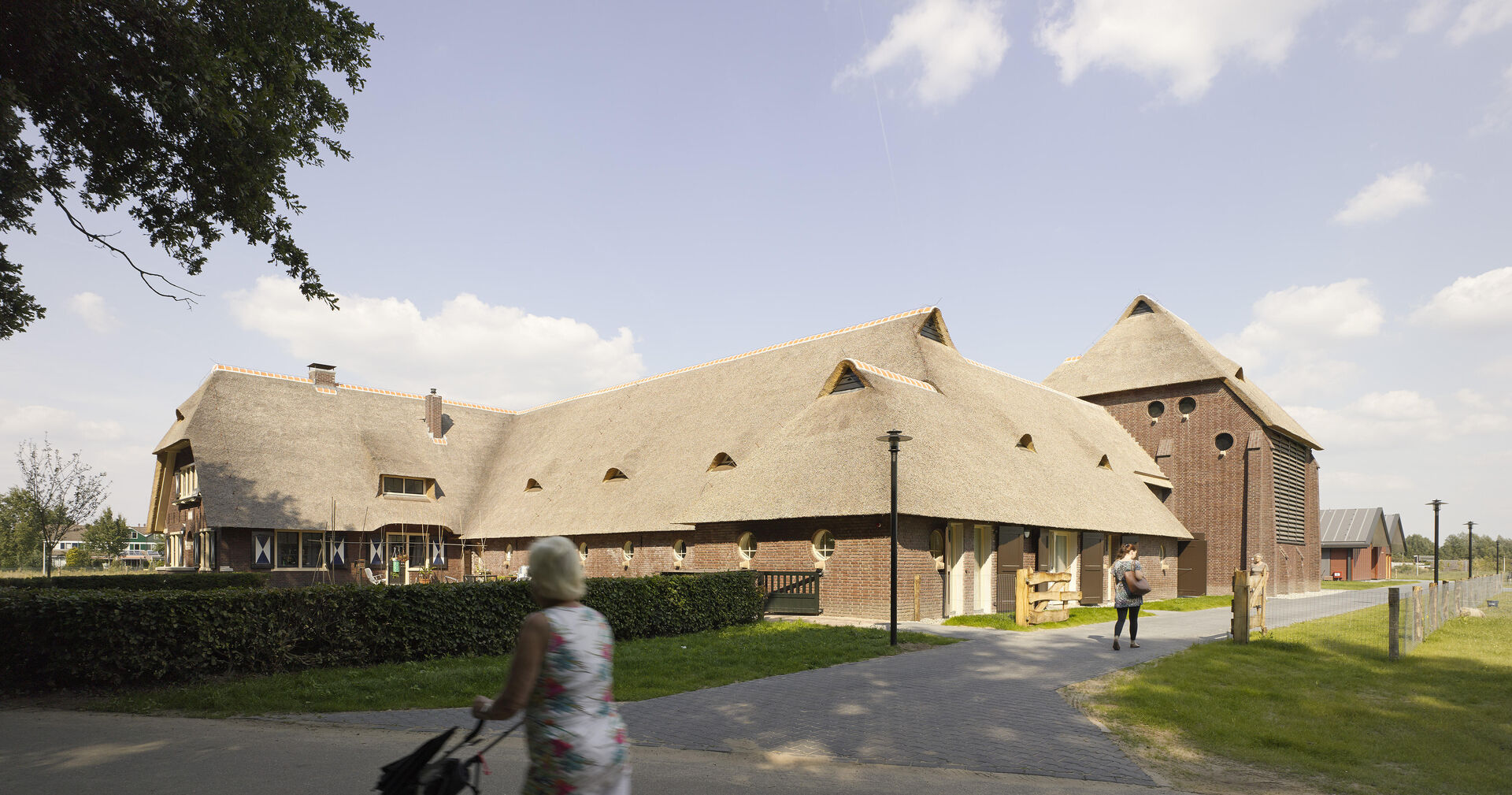 The farm with the new building in the background
Two special spaces have been given a specific function. The threshing-floor has been converted into an activity space with movable interior elements on wheels. The hay barn has been restored and returned to its original glory. A free-standing glass room has been placed inside, retaining the beauty of the original open structure, as the impressive construction of the hay barn remains visible from the climate-controlled glass room. The threshing-floor and the hay barn are the heart of the care complex, together with the patio in the courtyard.
Next to the farm, a new wing has been constructed in the shape of a contemporary barn. A reddish-brown timber façade and a double saddle roof contrast subtly with the architecture of the original farm. Two communities of eight rooms have been created in the newbuild. The new and the old sections are connected through a glass corridor.
The landscape and monumental qualities of De Oude Mars have been reinforced through its transformation. The surrounding estate has been redeveloped into a residential neighbourhood, so the residents of De Oude Mars are living right inside society. The immediately surrounding outdoor space of De Oude Mars has been landscaped into a green area with a vegetable garden, orchard and fields for animals, which means the residents of the new neighbourhood have their own green and protected area.
Inner garden before-after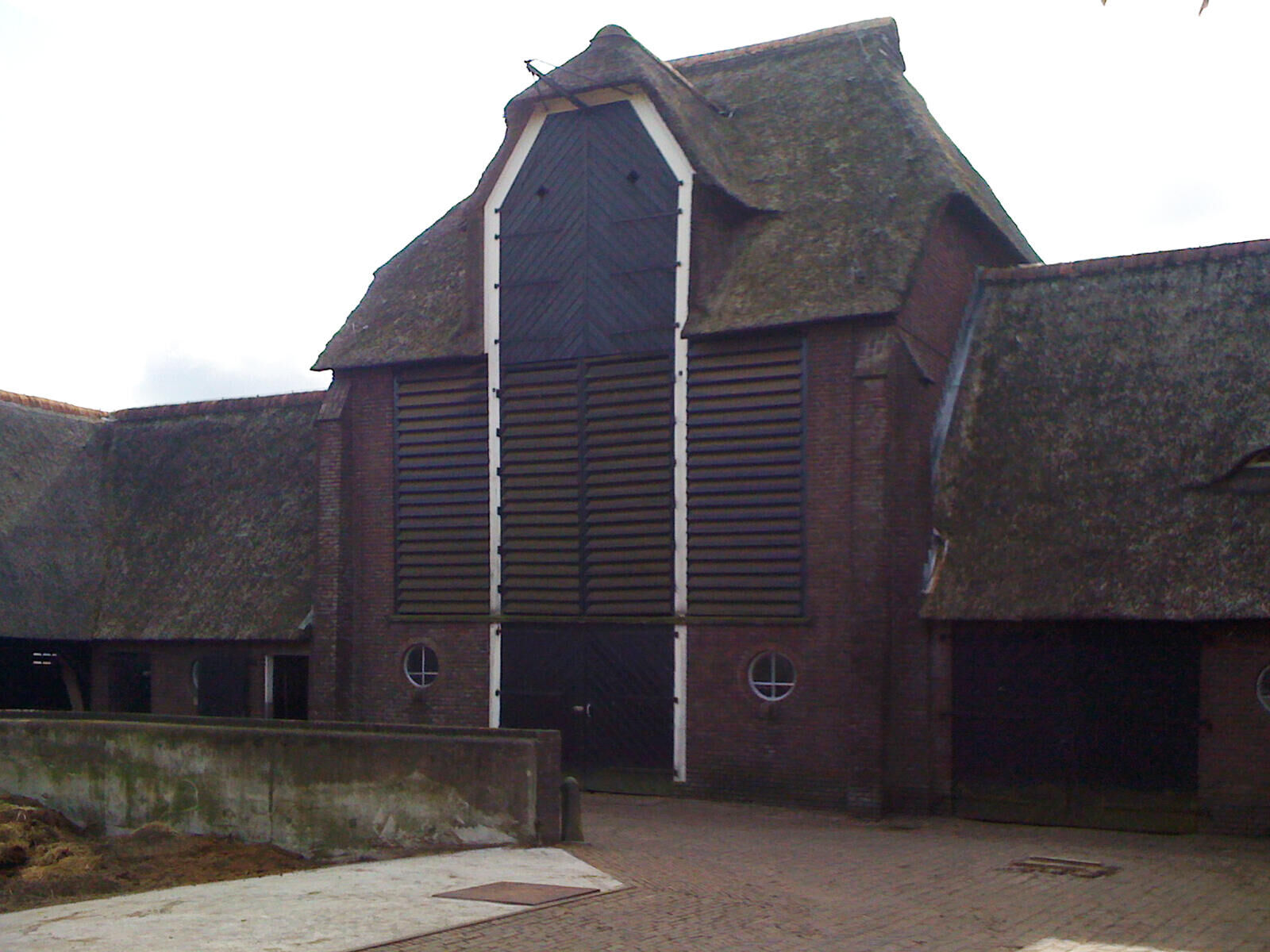 Situation before renovation
Situation after renovation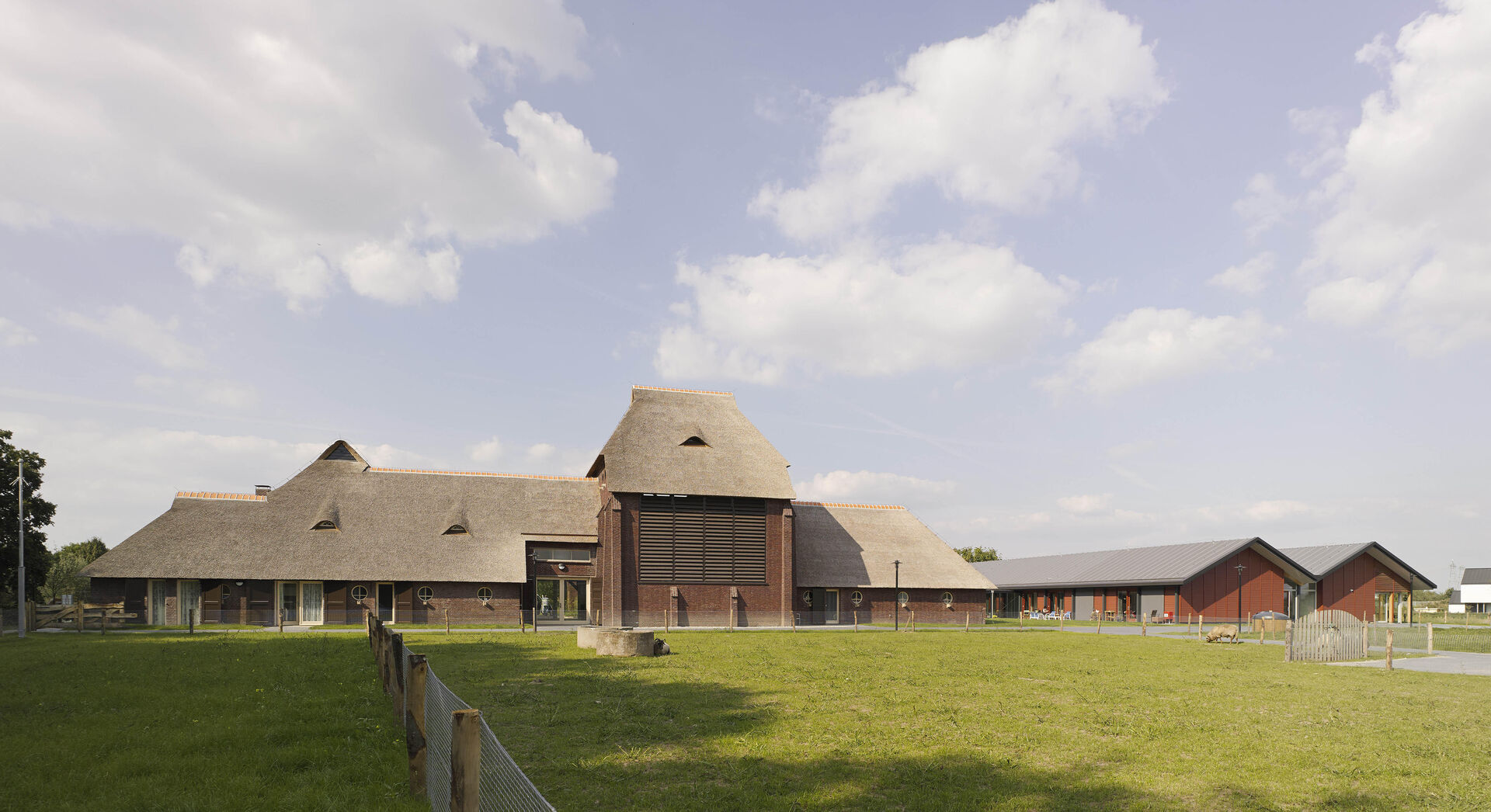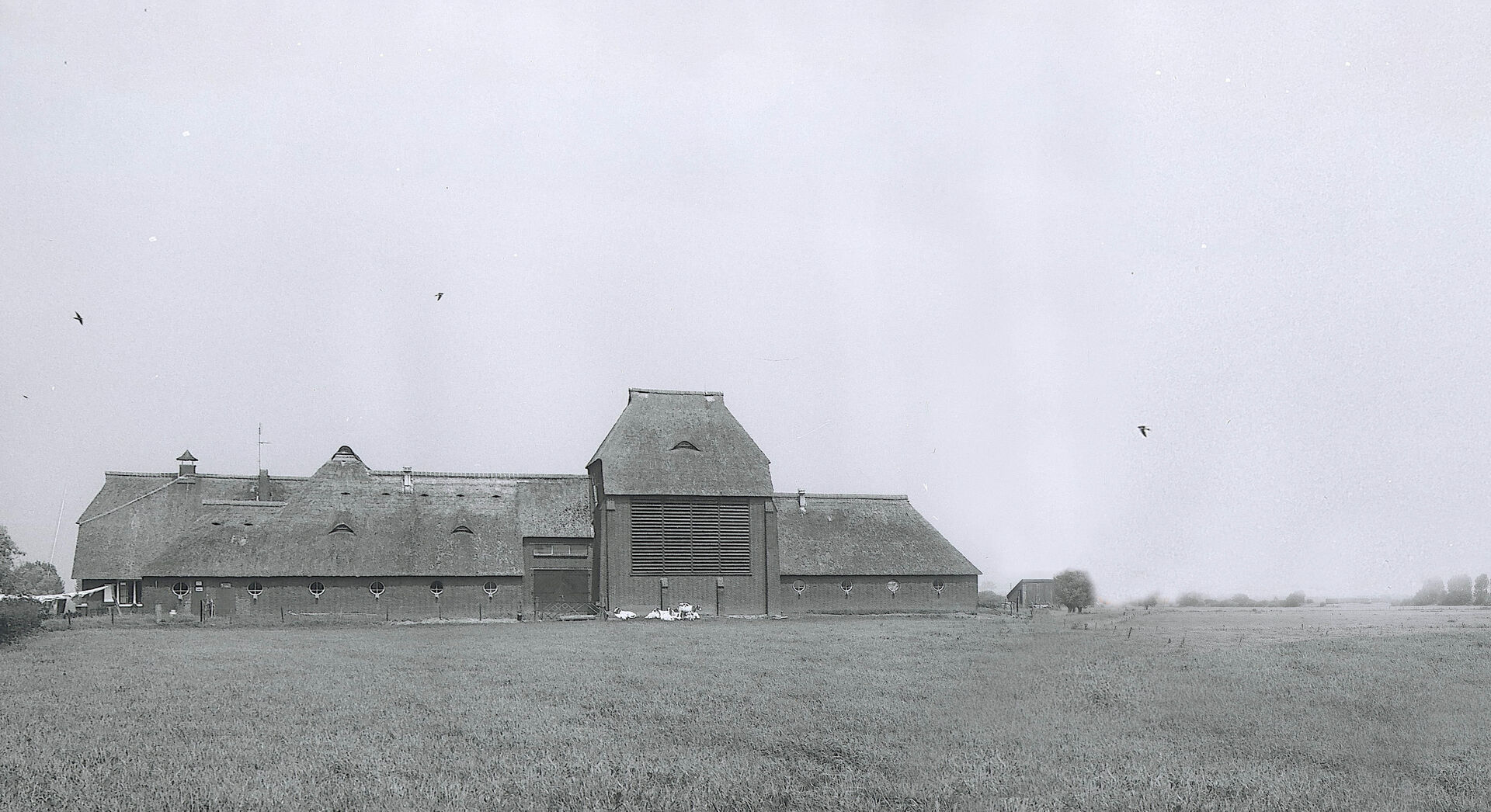 Situation with a new construction wing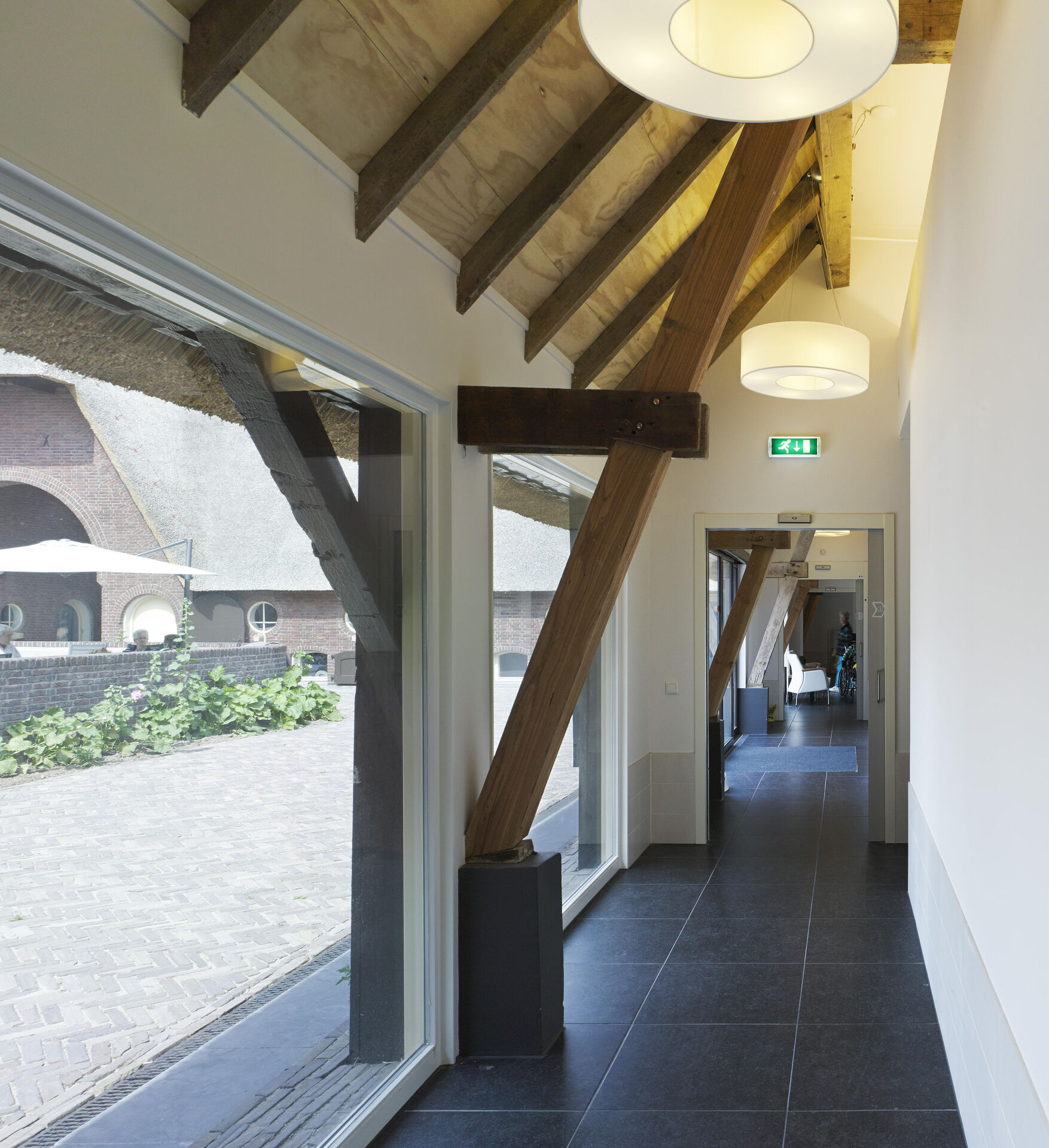 Corridor int the old building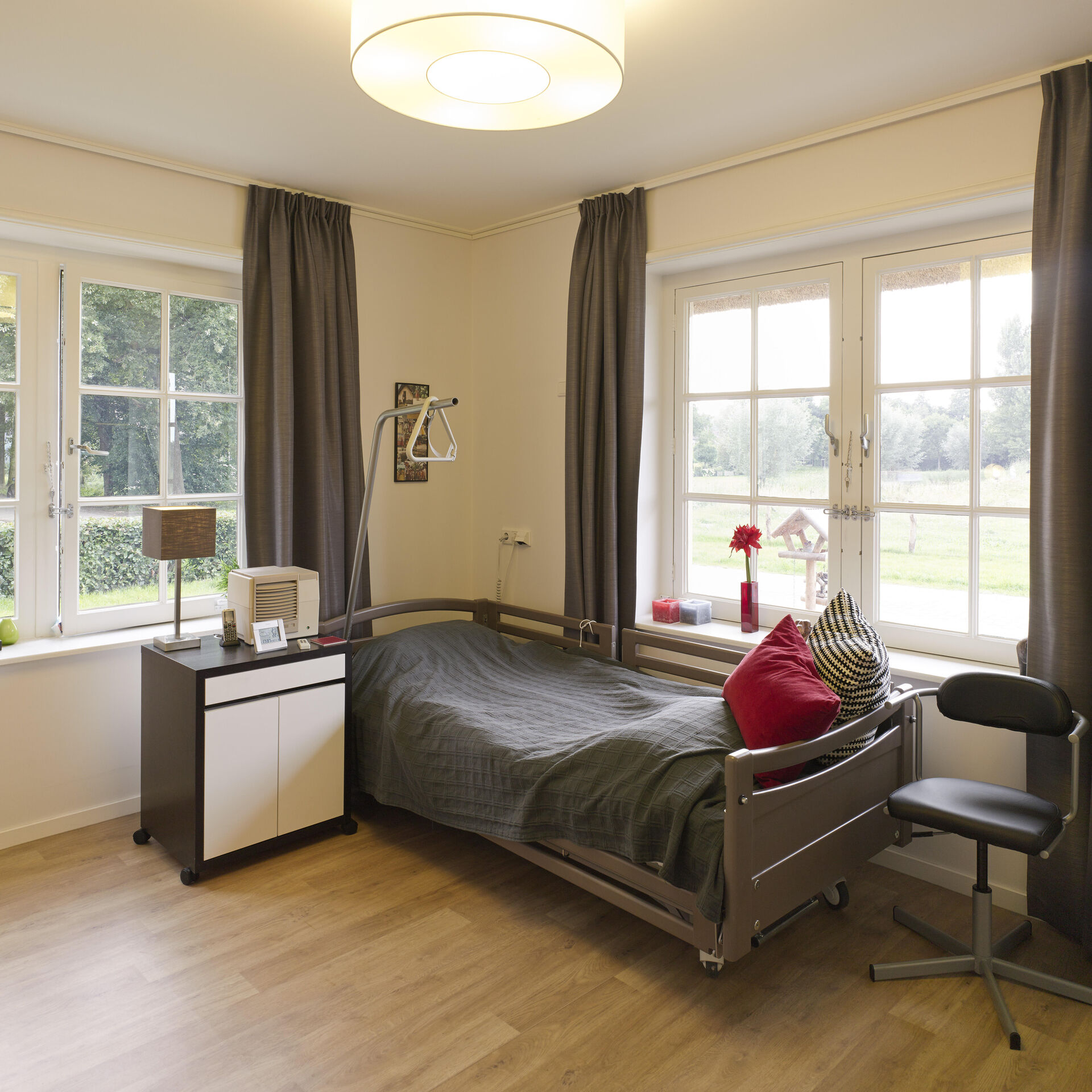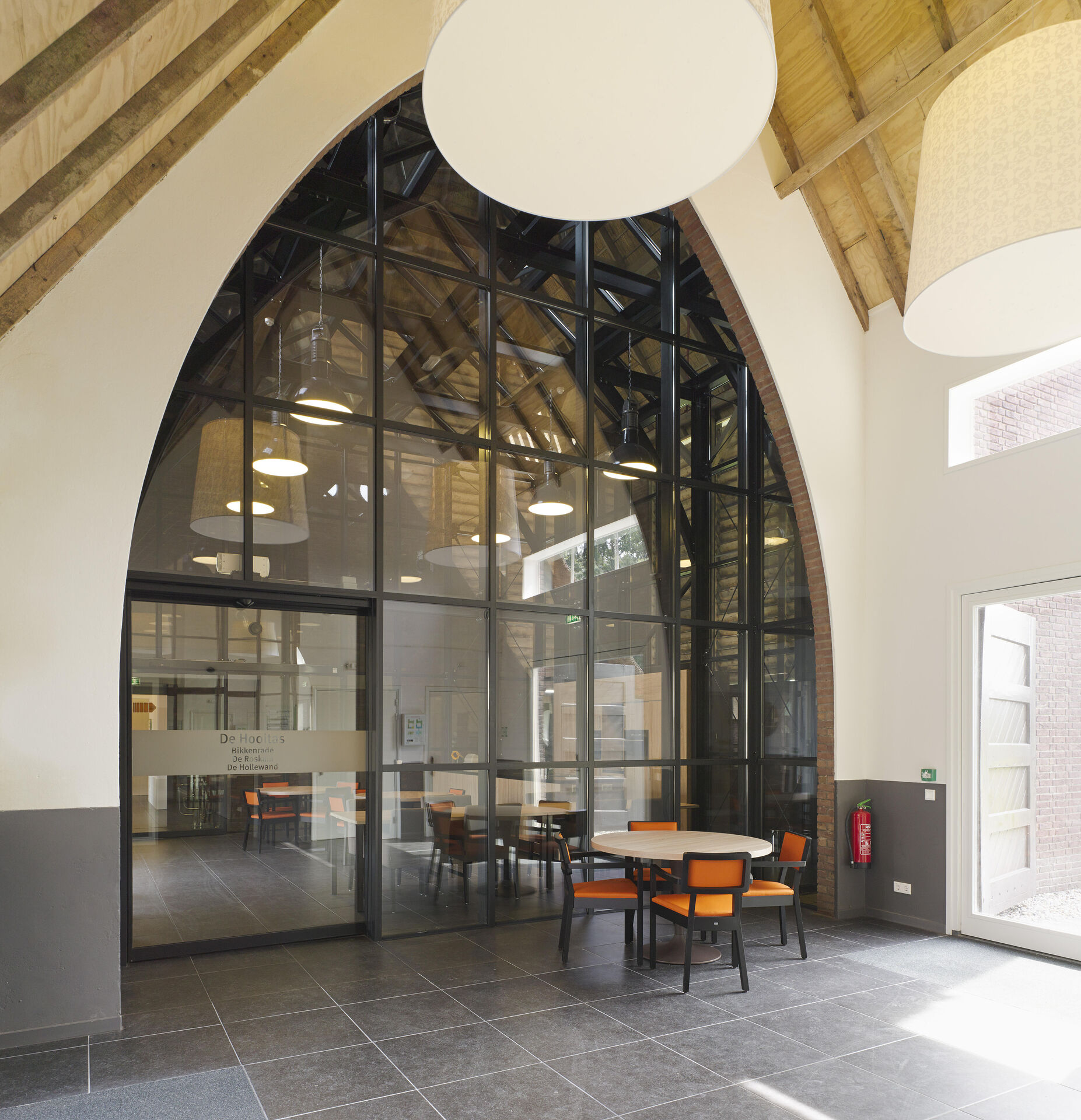 View of the meeting room in the hay bag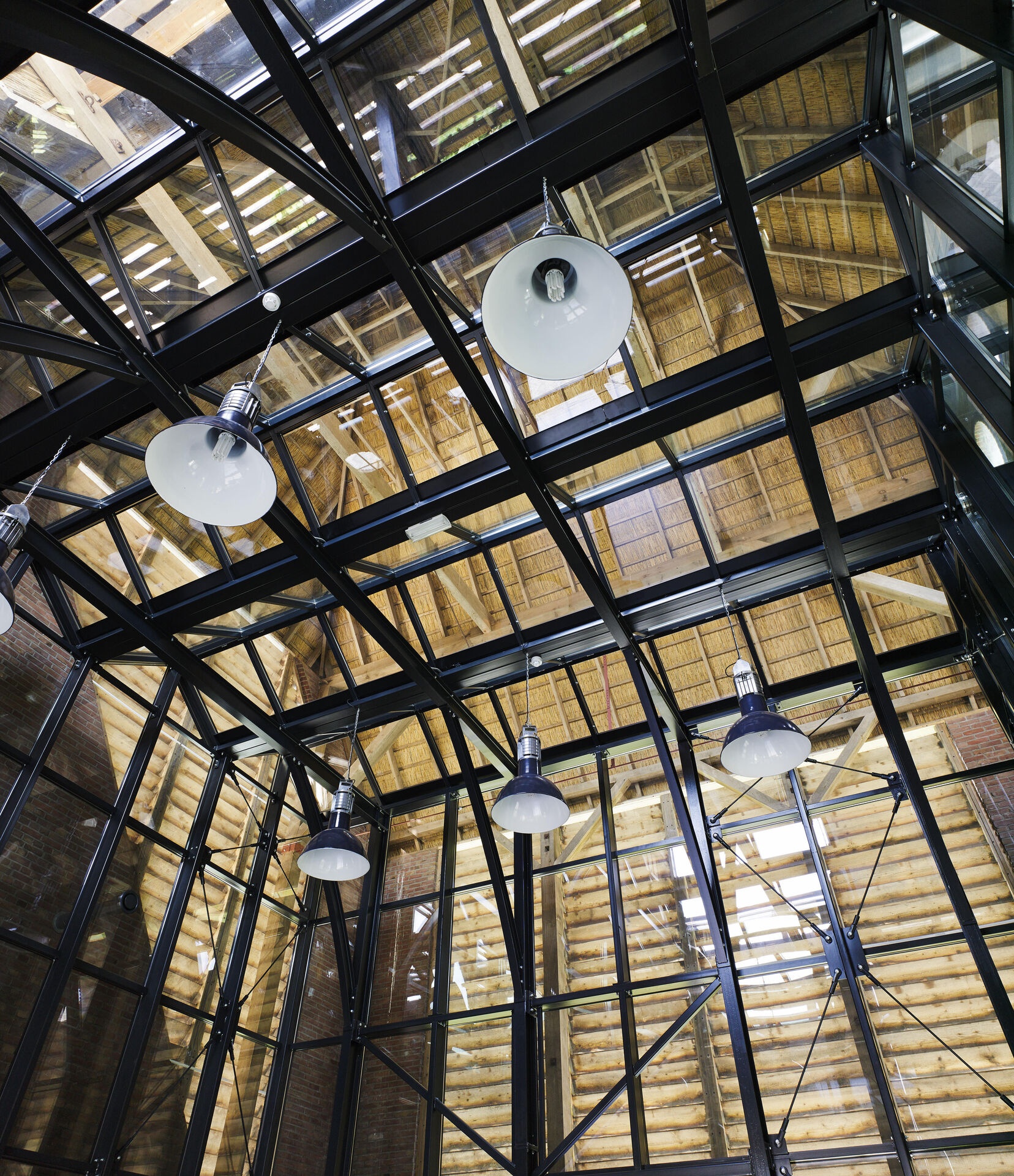 New greenhouse in the monumental hay bag