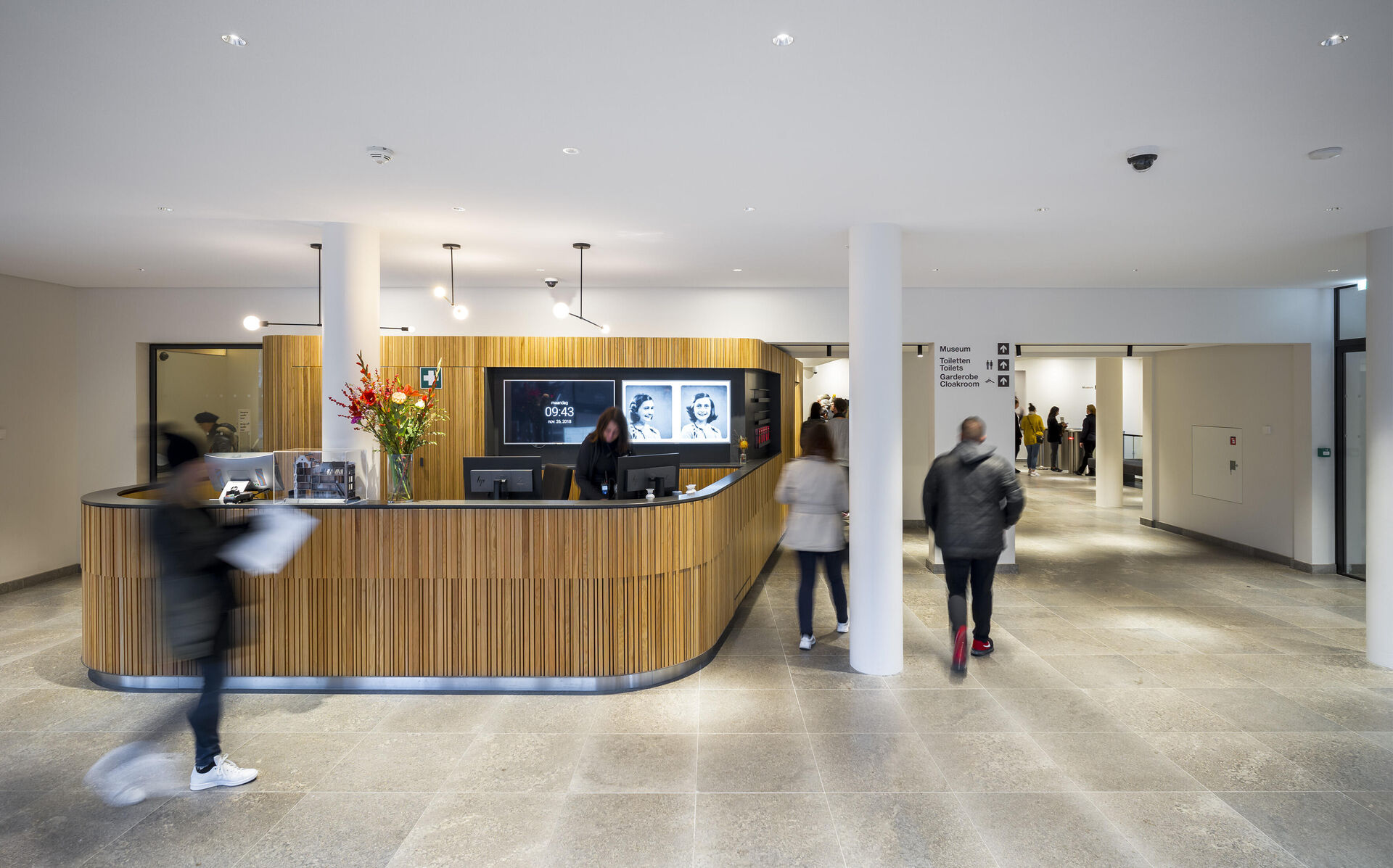 Culture
Public
Transformation
Interior
Restoration
Sustainability
The Anne Frank House is one of the most important and most heavily visited museums in Amsterdam. In order to manage the large number of visitors as well as give visitors more historic context and depth of understanding, a new entrance area, extra visitors' facilities and additional galleries have been created.
The Anne Frank House receives over 1.2 million visitors each year, whereas the previous extension in 1999 (by Benthem Crouwel Architects) was based on approximately 500,000 visitors per year. It was therefore necessary to adapt the museum, but without losing the authentic character of the Secret Annex. In order to add extra space to the museum, the adjacent student accommodation has been purchased. By adding a new, large entrance hall with its front entrance on the Westermarkt Street, the museum will be better equipped to receive its visitors. The ticket desk, museum shop, museum café, offices and educational spaces have been moved and redesigned. The sanitary facilities have been extended and a cloak room and new access system installed. Separate entrances for staff, groups and visitors with e-tickets have been added on the Westermarkt side.
Design:

2015-2019

Client:

Anne Frank Stichting

Location:

Amsterdam

Delivery:

2018-2019
Advisors
ABT
Deerns
Peutz
Design museum interior
Dagmar von Wilcken
Interior construction
Gielissen Interiors | Exhibitions | Events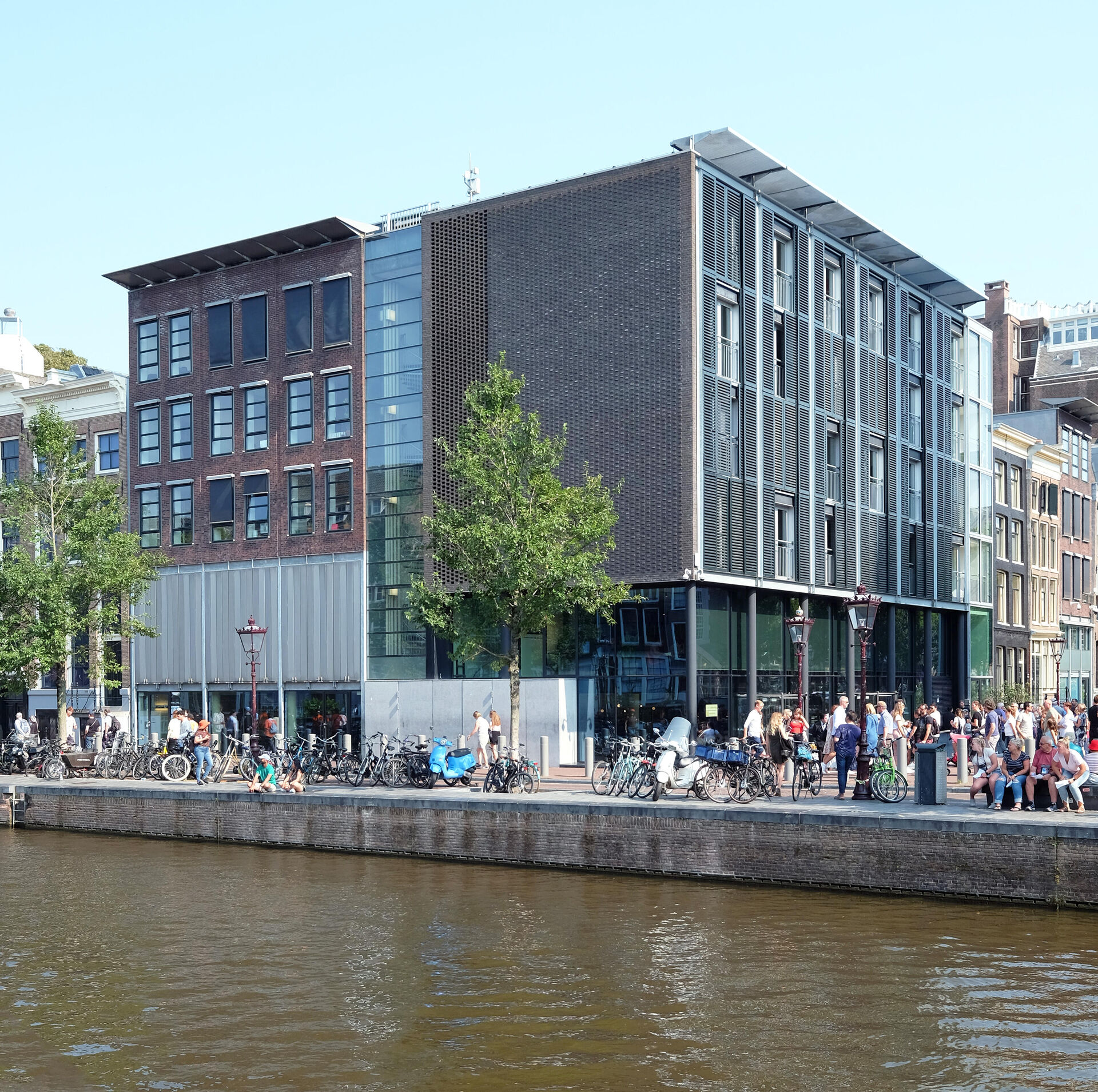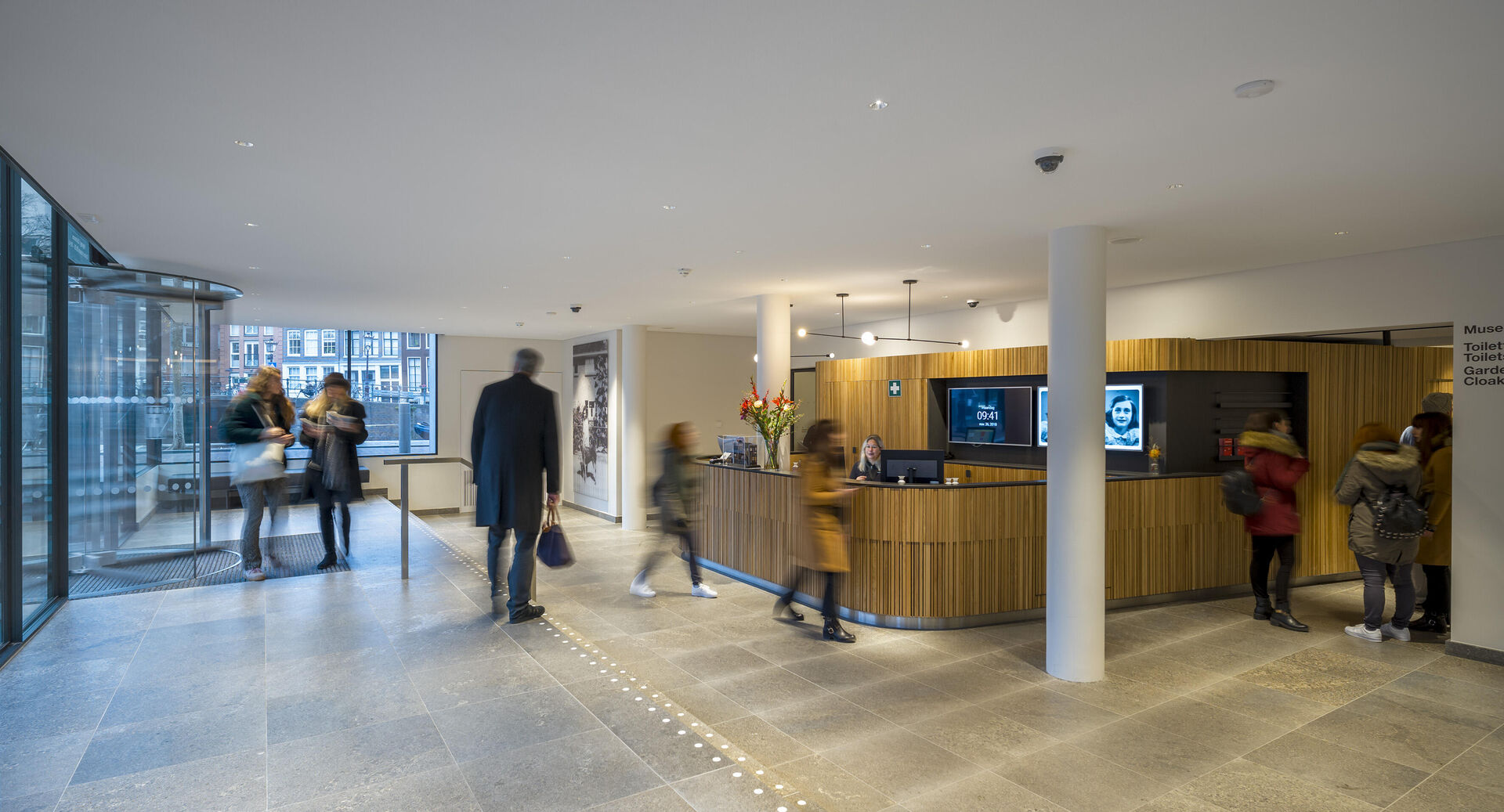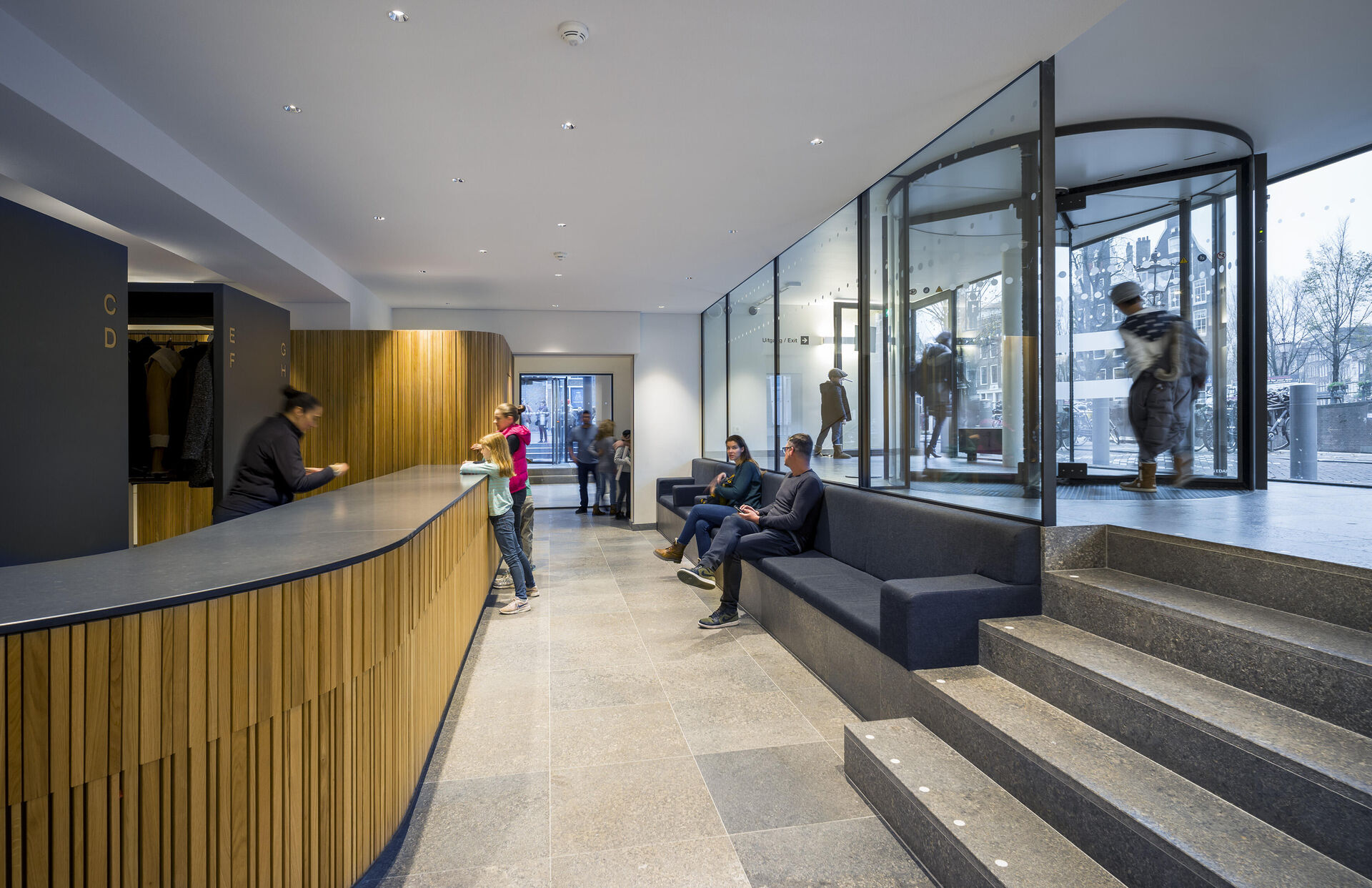 Counter wardrobe, seating element and tourniquette
The 17th-century canal house located behind the Secret Annex has been restored and now offers additional museum galleries. The museum route has been altered - the start of the exhibition now has a more explicit design via a glass gallery through the garden. In addition, the route has been extended with stairs and additional connected museum galleries. The new museum gallery where Anne's diary is on display has been designed with great care. The entire complex has seen the renewal and invisible integration of the systems technology into the monumental interiors. These adaptations have resulted in better facilities for (waiting) visitors, improved logistics around the entrance area and a more intense experience of the hiding place - and therefore the life story - of Anne Frank.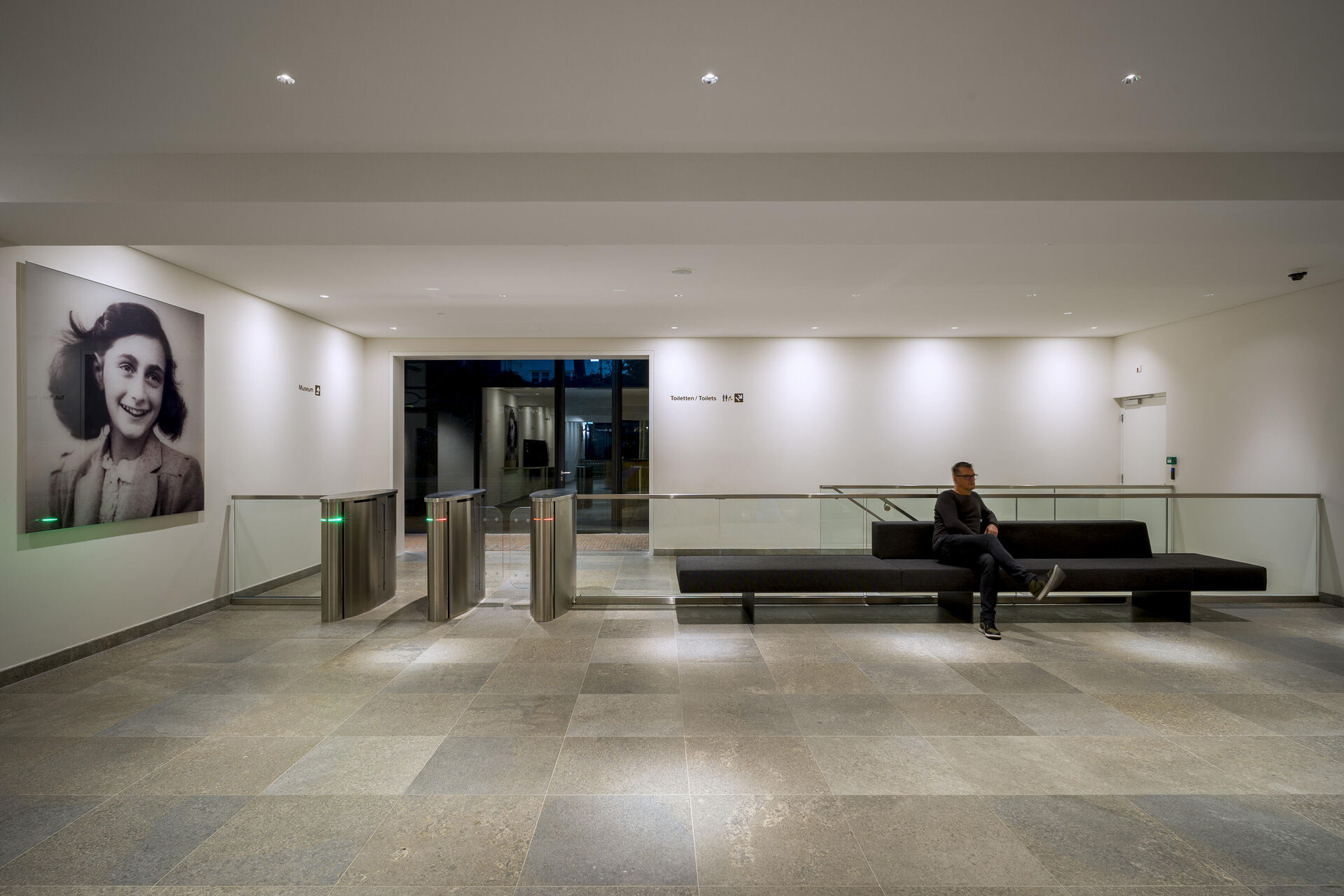 Public space for the start of the museum route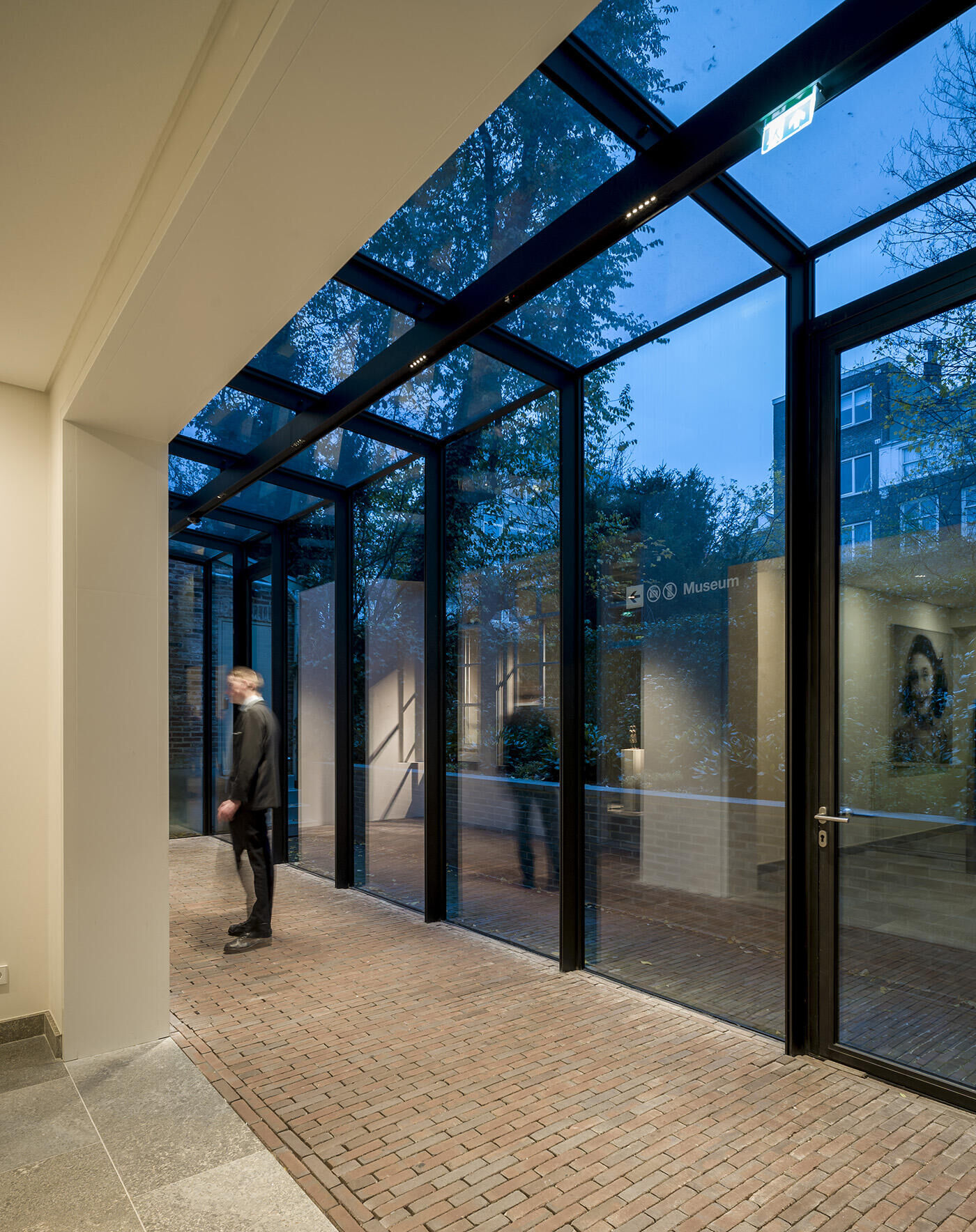 Circulaton through the garden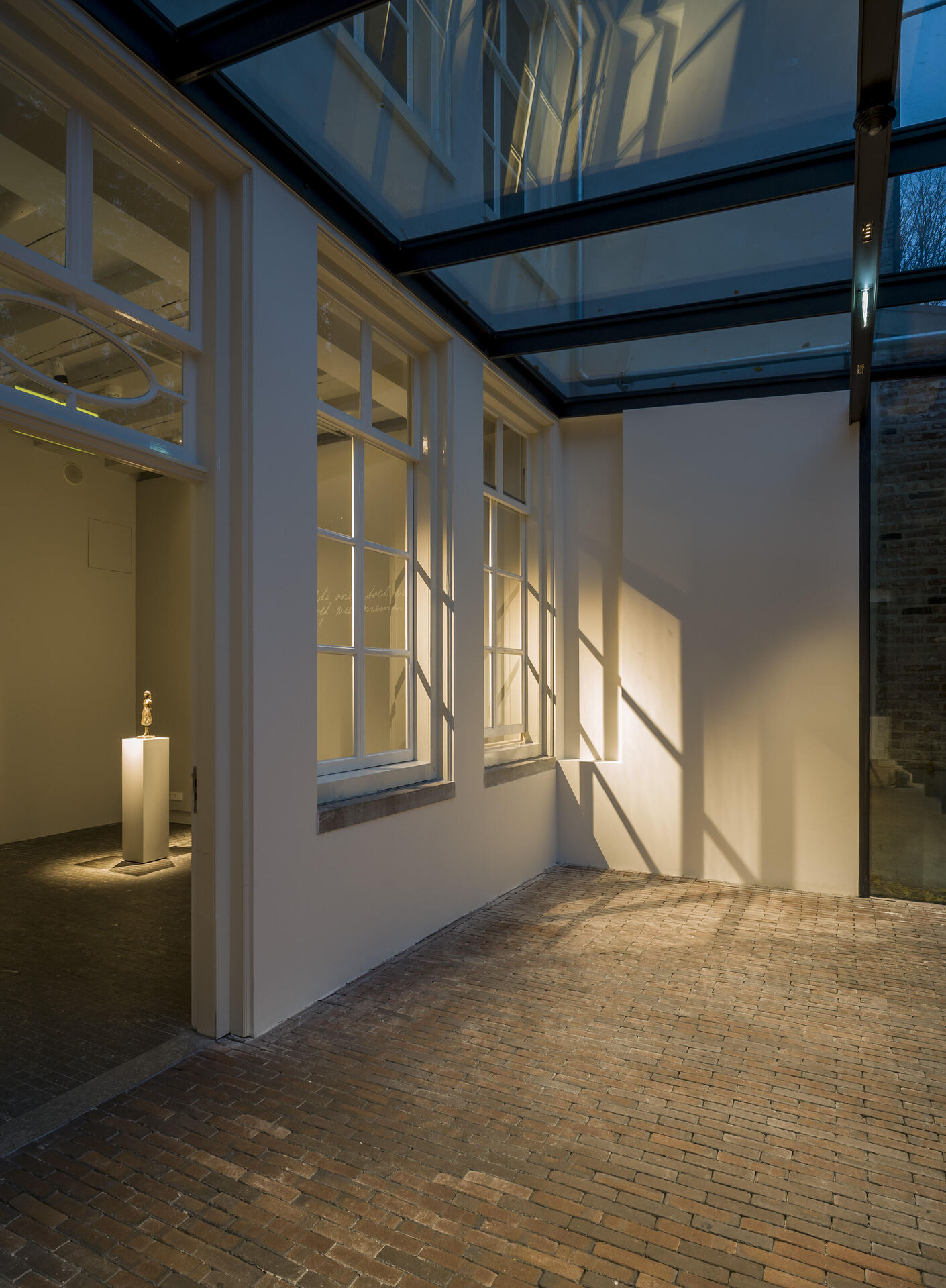 'A new entrance area, educational spaces and visitor facilities to enable the more than 1.2 million visitors to experience Anne Frank's life story more intensely.'
'It was a great honour to work on the museum around the Secret Annex. The Secret Annex itself remained unchanged. Adaptations to the other spaces were necessary in order to be able to receive visitors appropriately. This was achieved while retaining the character of the 17th-century monuments and the modern building by Benthem & Crouwel Architects.'
Janneke Bierman, architect and owner-director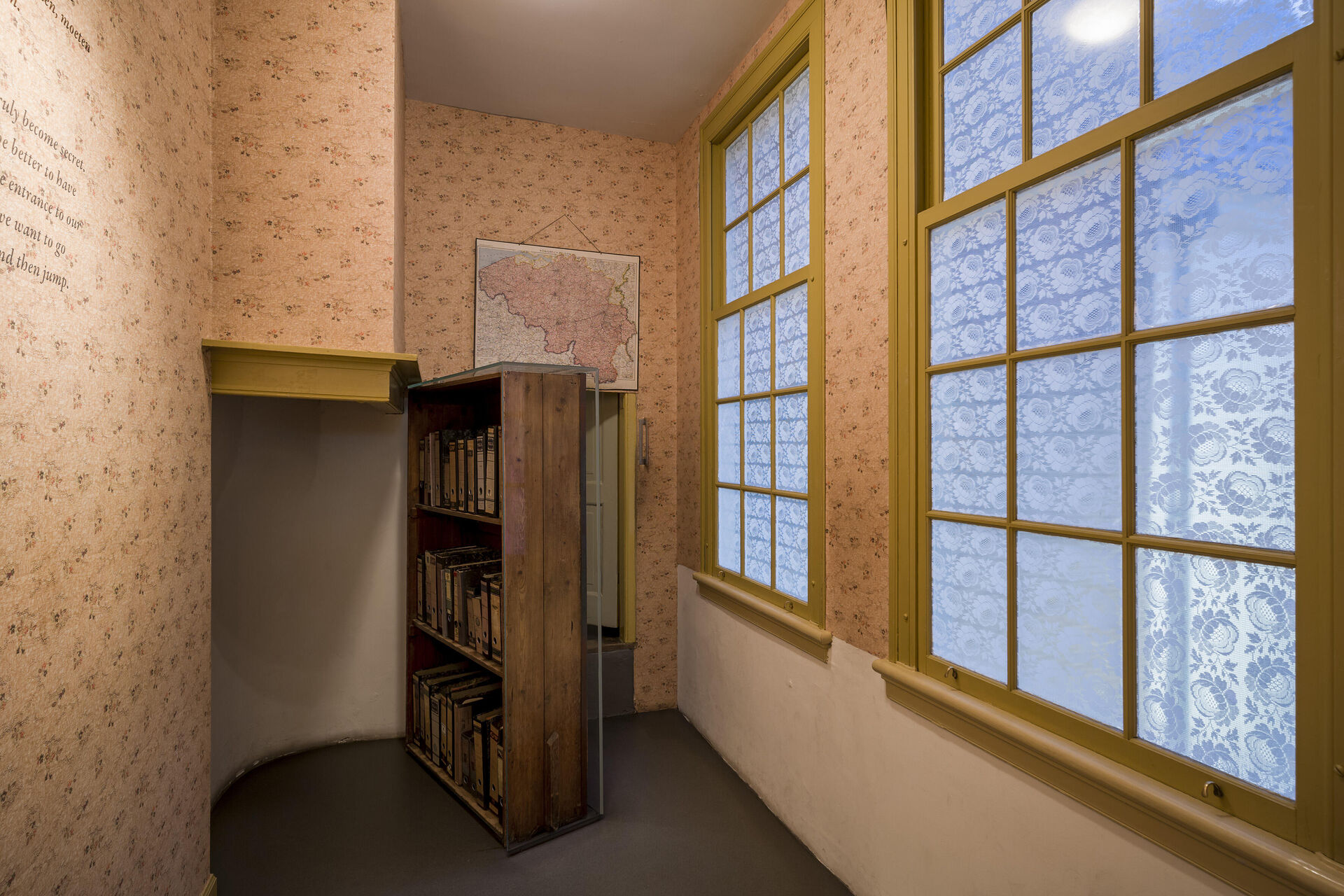 Entrance to the back house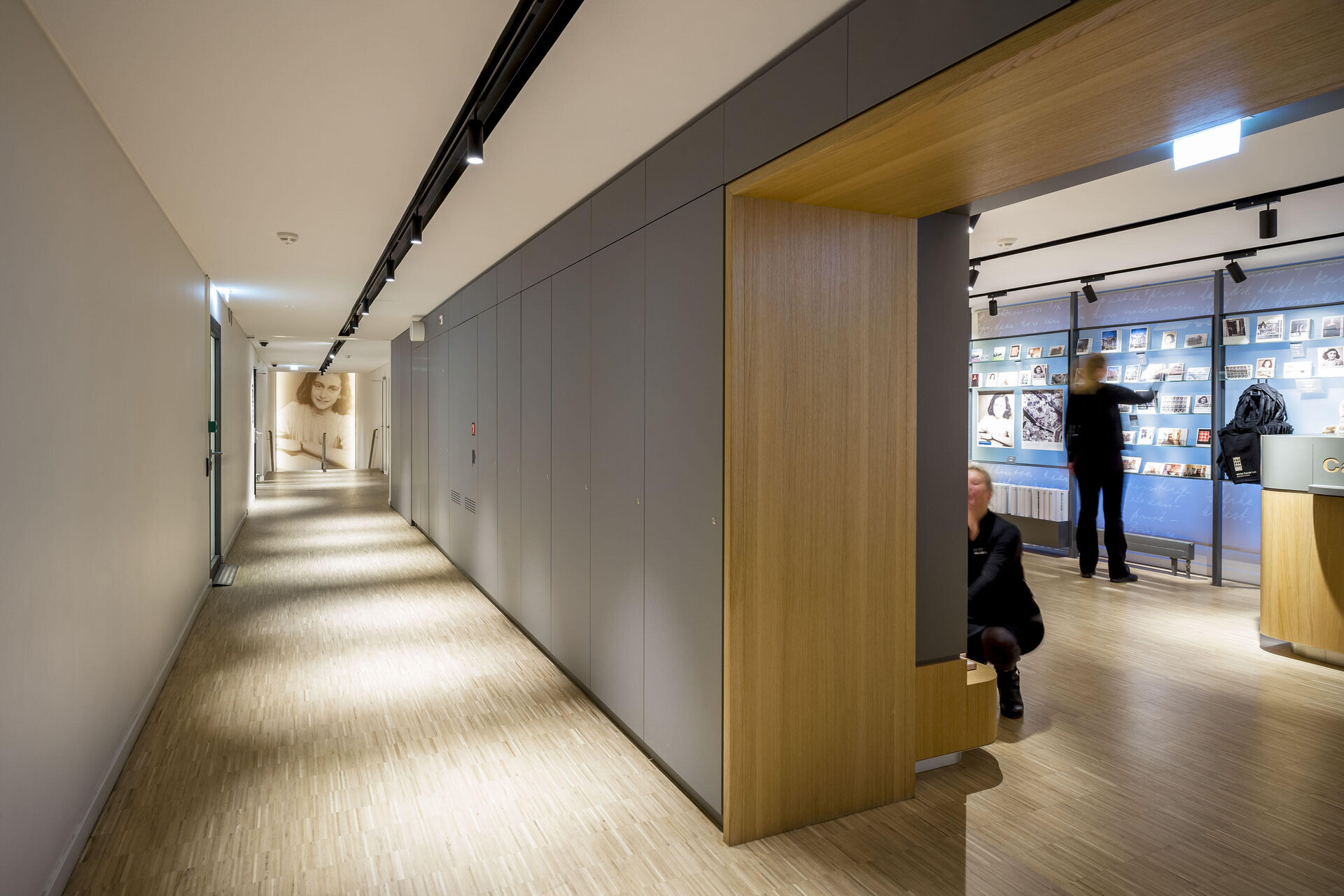 Corridor with view through to museum shop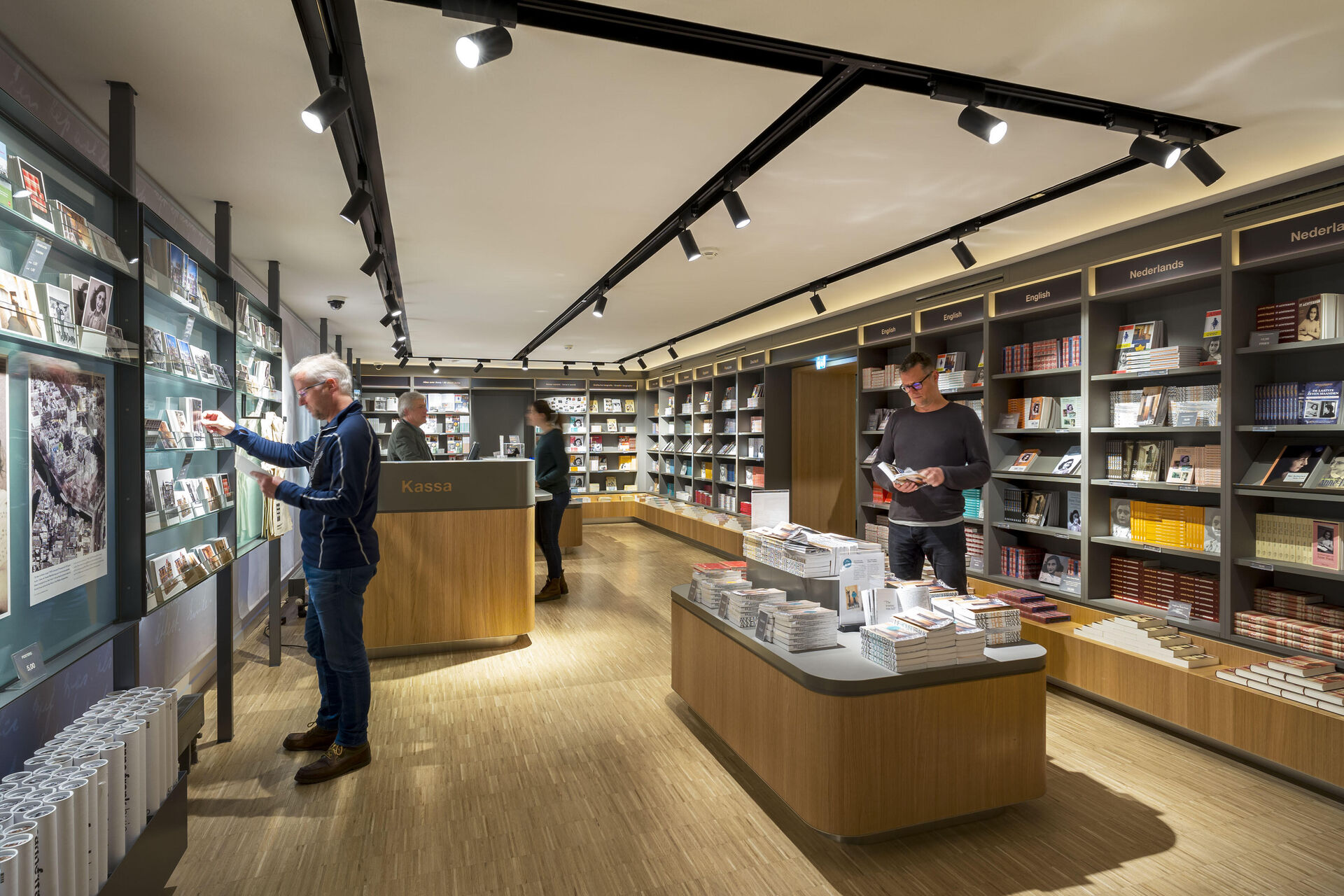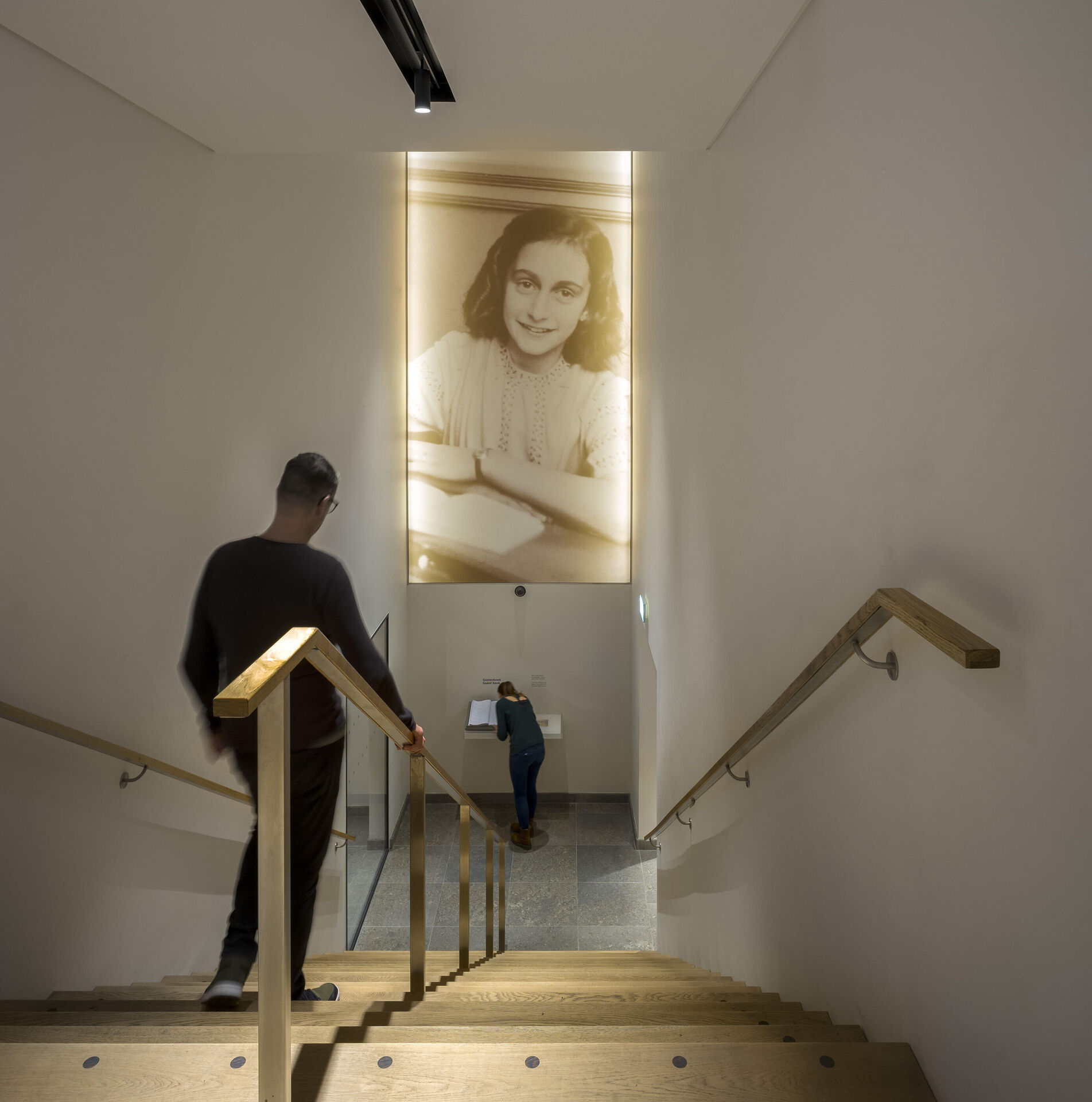 Stairs as part of the museum route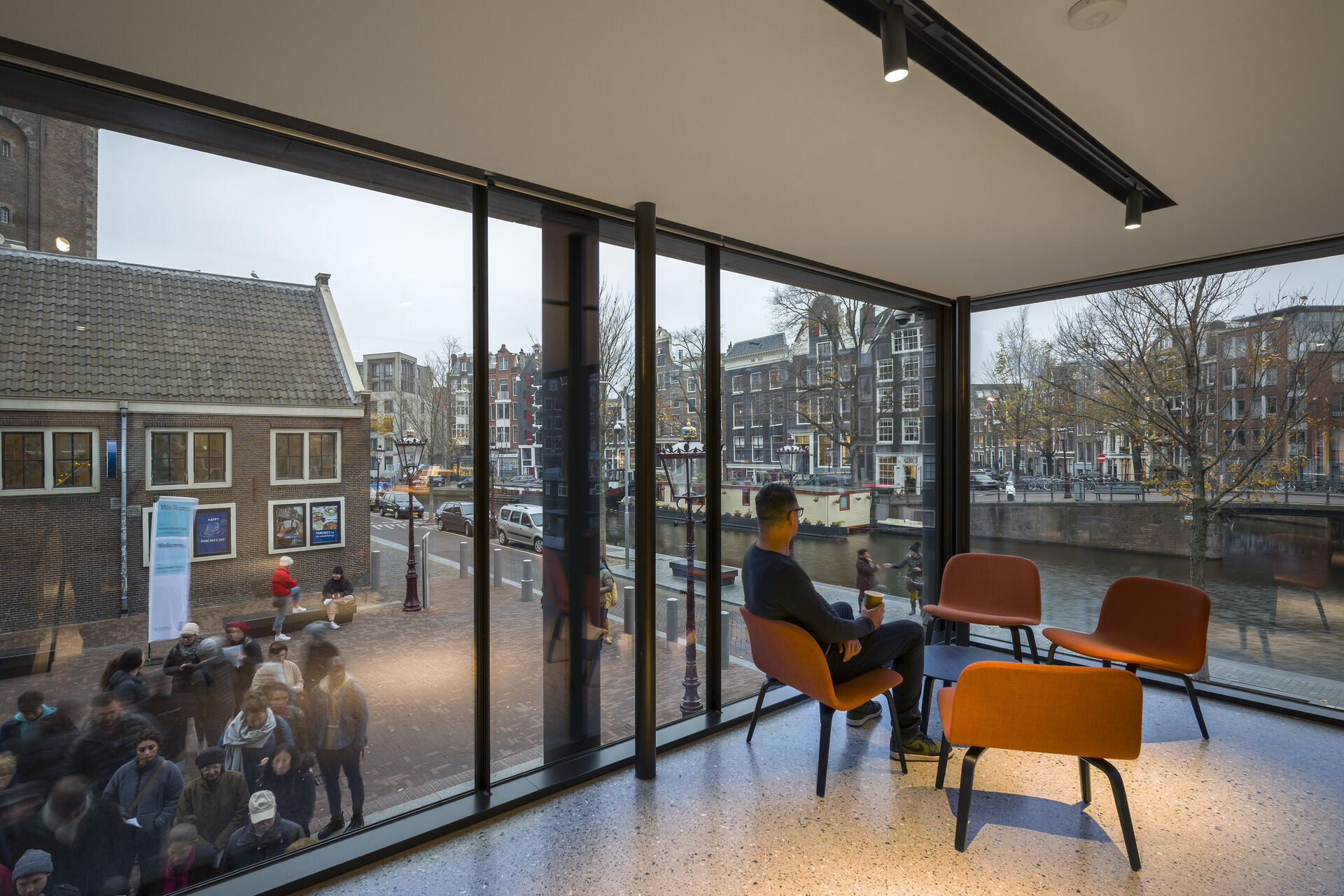 View from the catering facility over the Prinsengracht
'The educational spaces have been moved to a new location and redesigned. Each year, around 2500 educational programmes can be delivered to school groups and approximately 4000 introductory programmes to museum visitors.'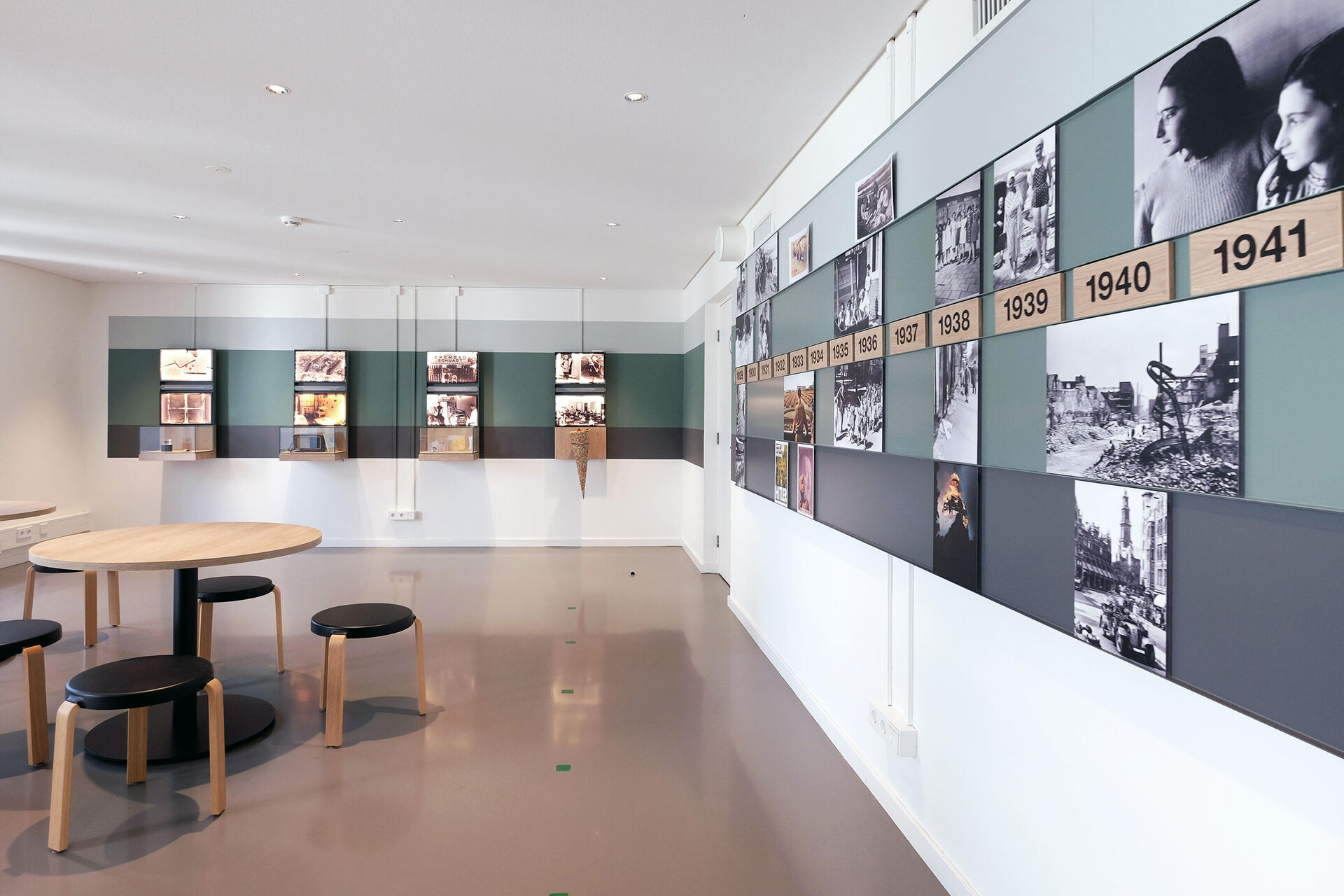 Educational space with flexible timeline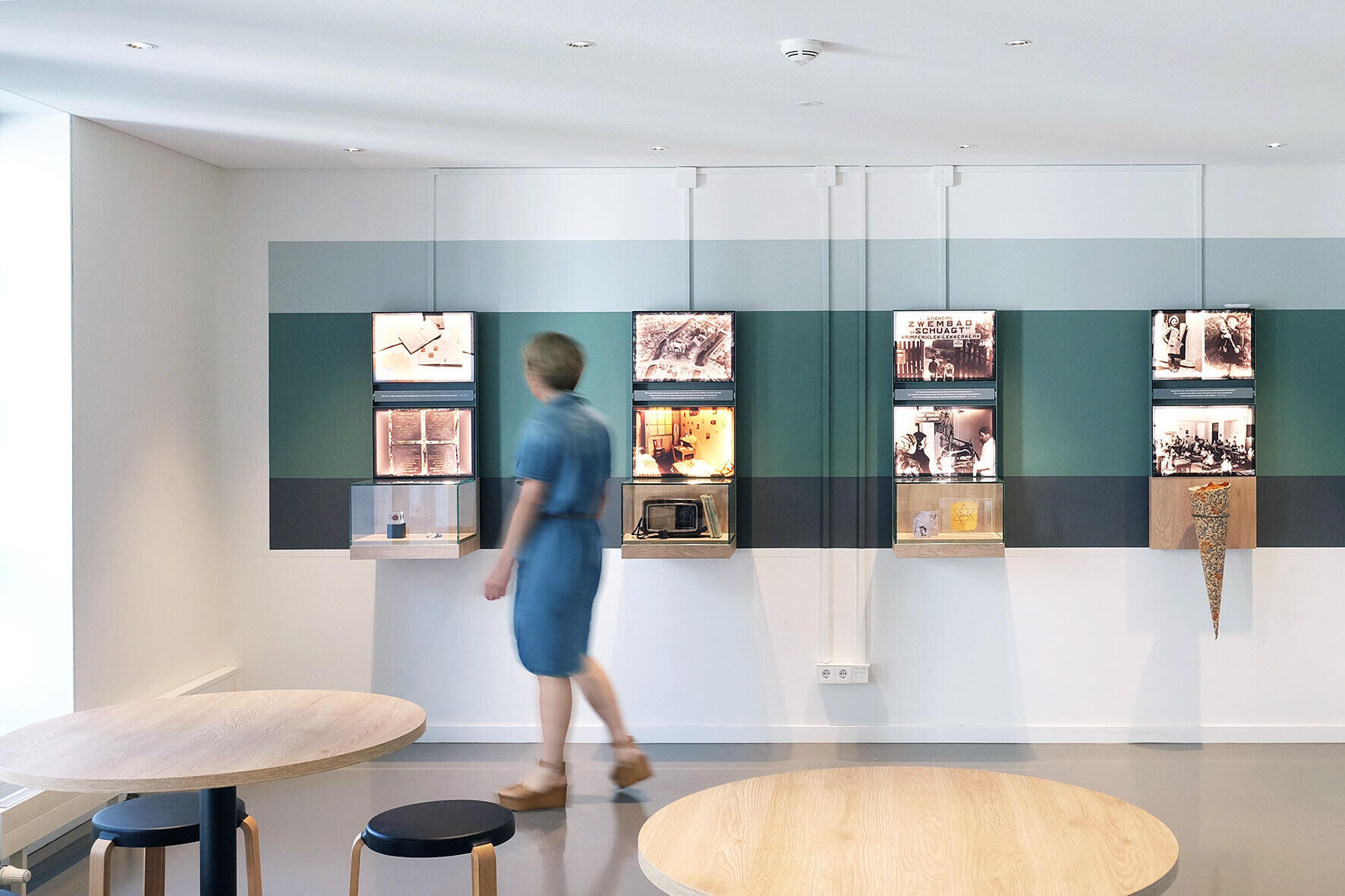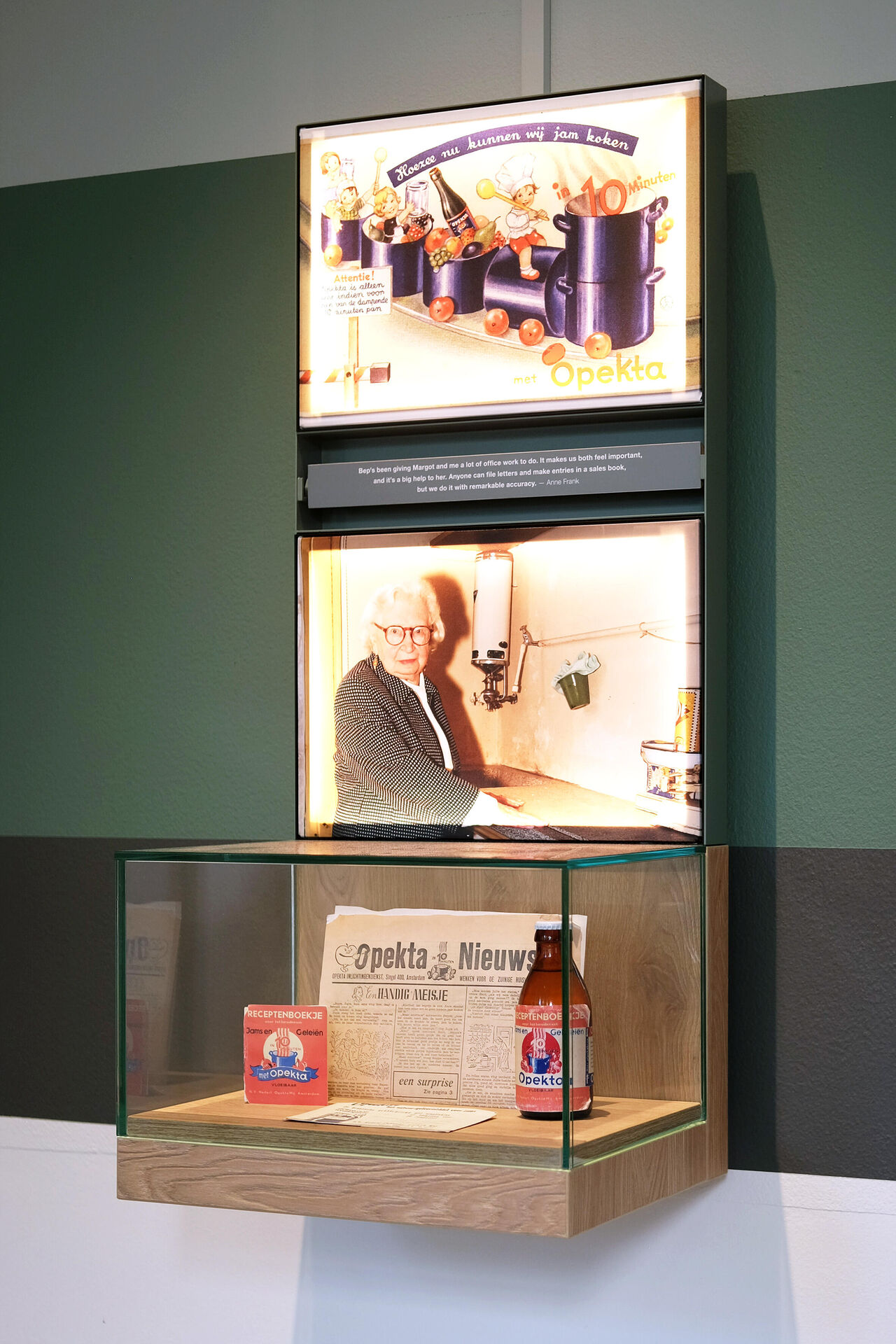 Showcase Educational space