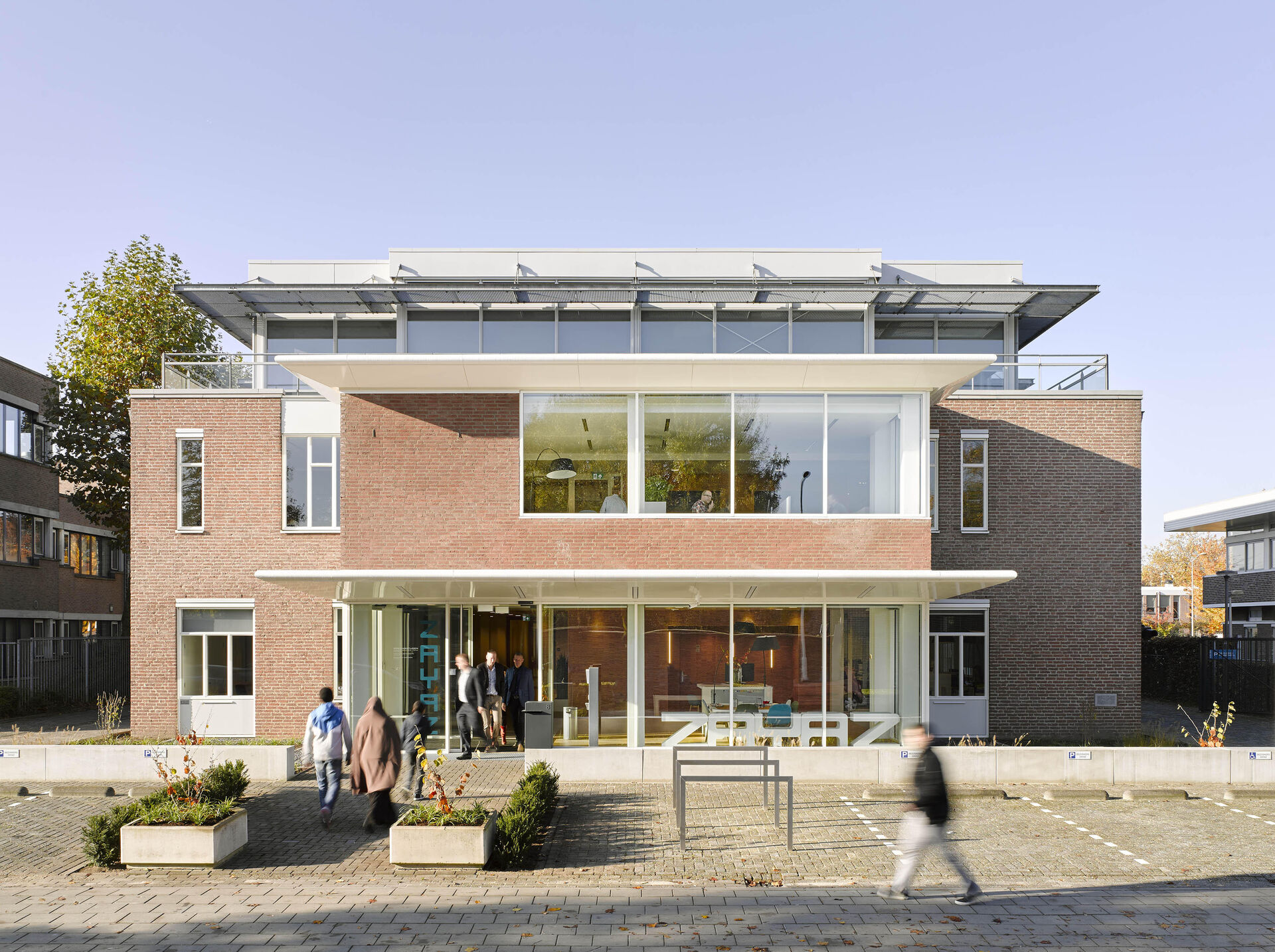 Office
Transformation
Interior
Restoration
Sustainability
The offices of the Zayaz housing corporation - the largest housing corporation in 's-Hertogenbosch with over thirteen thousand homes - have been transformed into a modern-day working environment. The office design is open and flexible, offering a pleasant working environment according to the principles of The New World of Work. BiermanHenket has designed the interior and effected enhanced sustainability of the building.
The 1979 building has been completely stripped of its original sober masonry. All the interior walls, ceilings and fixed interior elements have been removed. All window frames have been fitted with insulating glass and the floor and roof have been insulated. Further investments into more sustainability have led to the installation of an air source heat pump, PV panels, a green roof and optimisation of natural light use.
Design:

2014

Client:

Zayaz

Location:

's-Hertogenbosch

Delivery:

2015
Advisors
Twijnstra Gudde
Nelissen ingenieursbureau
Bremen Bouwadviseurs
Technisch Buro De Vries
Goudstikker de Vries
Contractor
Huybregts Relou
Installer
W: Immens Installatietechniek
E: Welvaarts
Interior construction
Van der Plas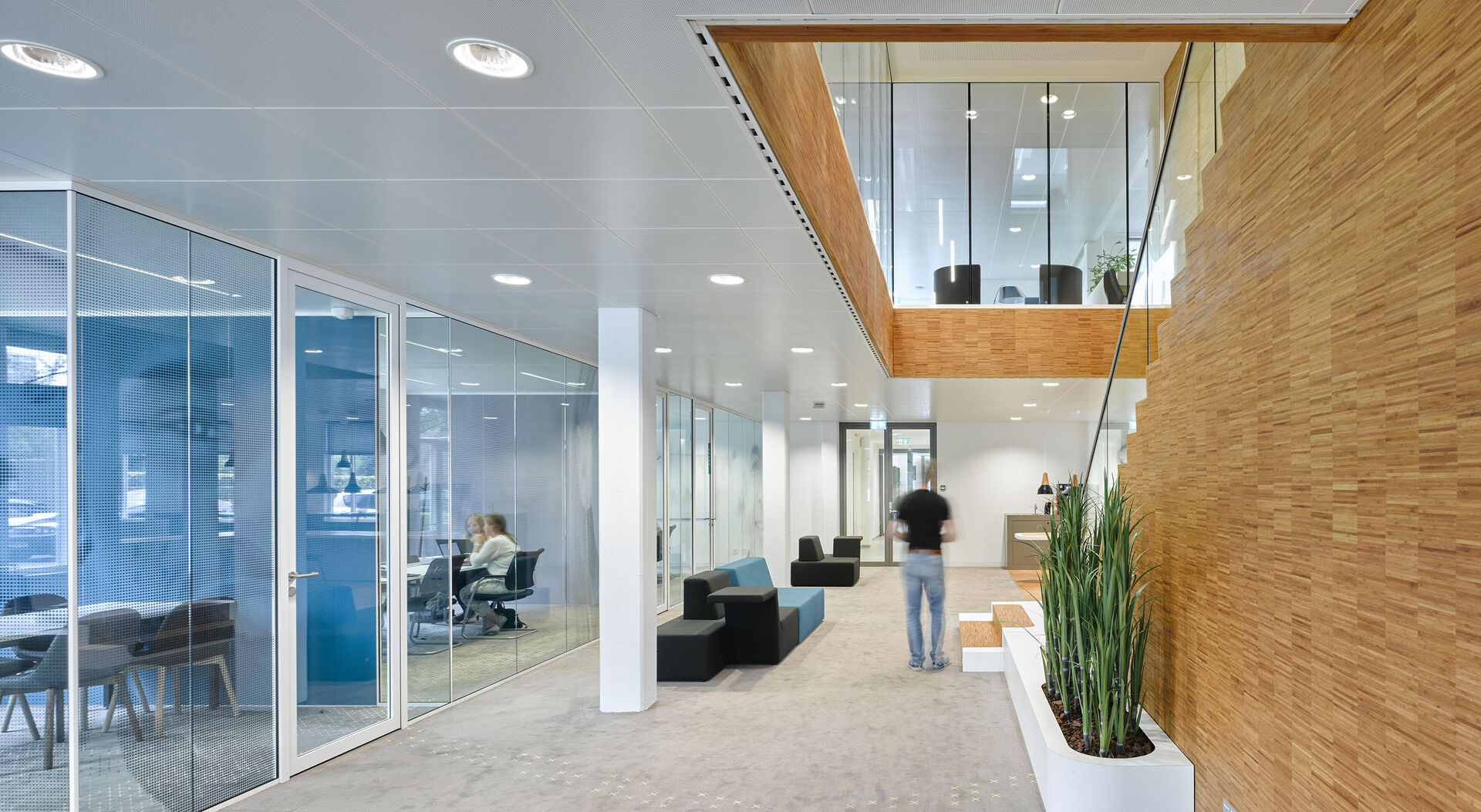 Entrance hall with meeting rooms, consultation rooms and central bamboo core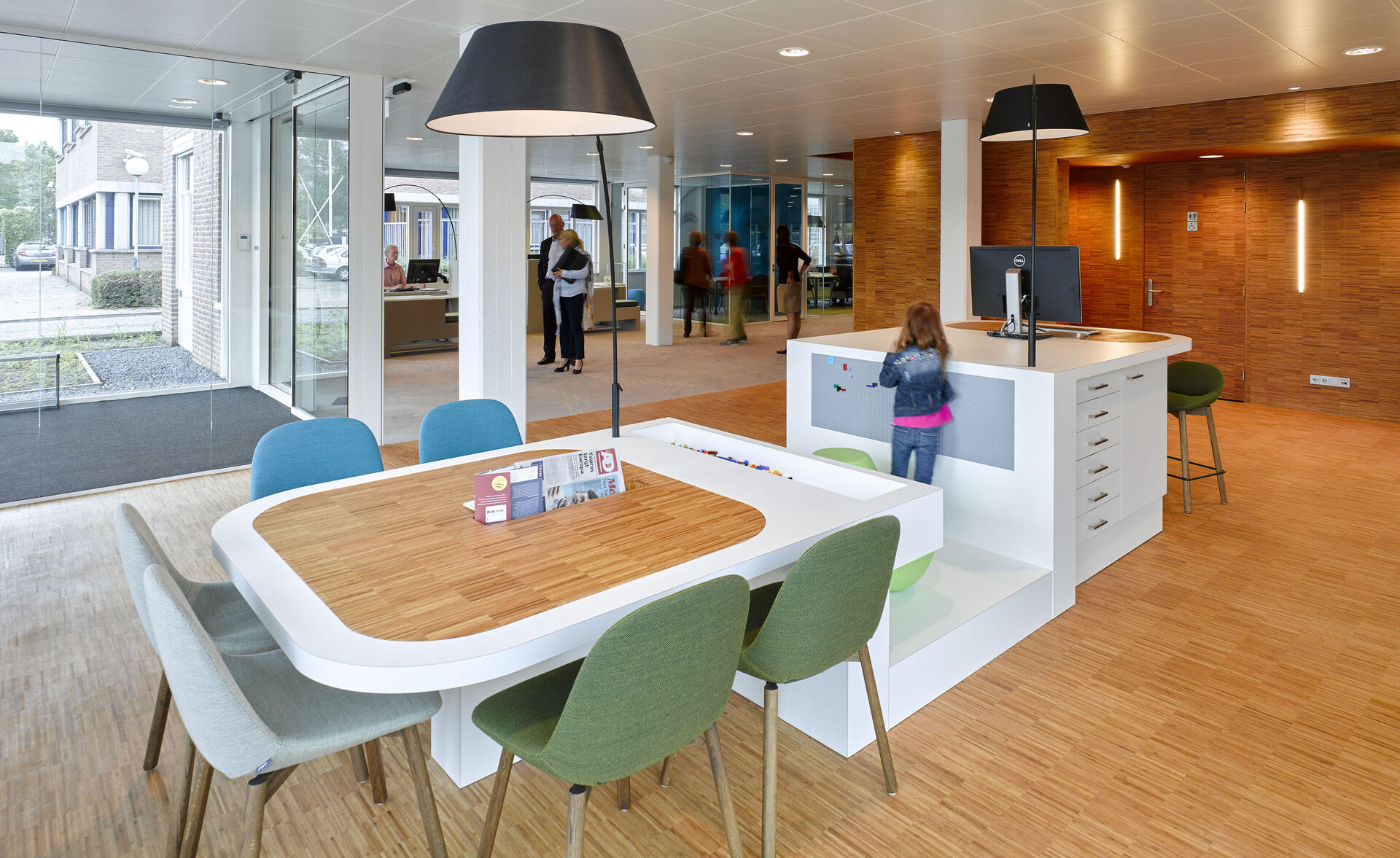 Entrance hall with reception furniture
The exterior of the office building has been only slightly changed. The former workshop at the rear has been insulated on the exterior, plastered and fitted with PV panels and a green roof. The main building has seen the replacement of steel façades by insulated aluminium façades. By demolishing the original parapet and adding two wide awnings, the entrance has attained a more open and welcoming character.
The central core with toilets, storage and system areas has been completely cladded with bamboo panels. The new adjacent stairs have also been covered with bamboo. The staircase has thus become a single continuous vertical element, a warm and distinctive volume in the upgraded open workspaces on the three floors. The stairs are lit by a new opening in the roof.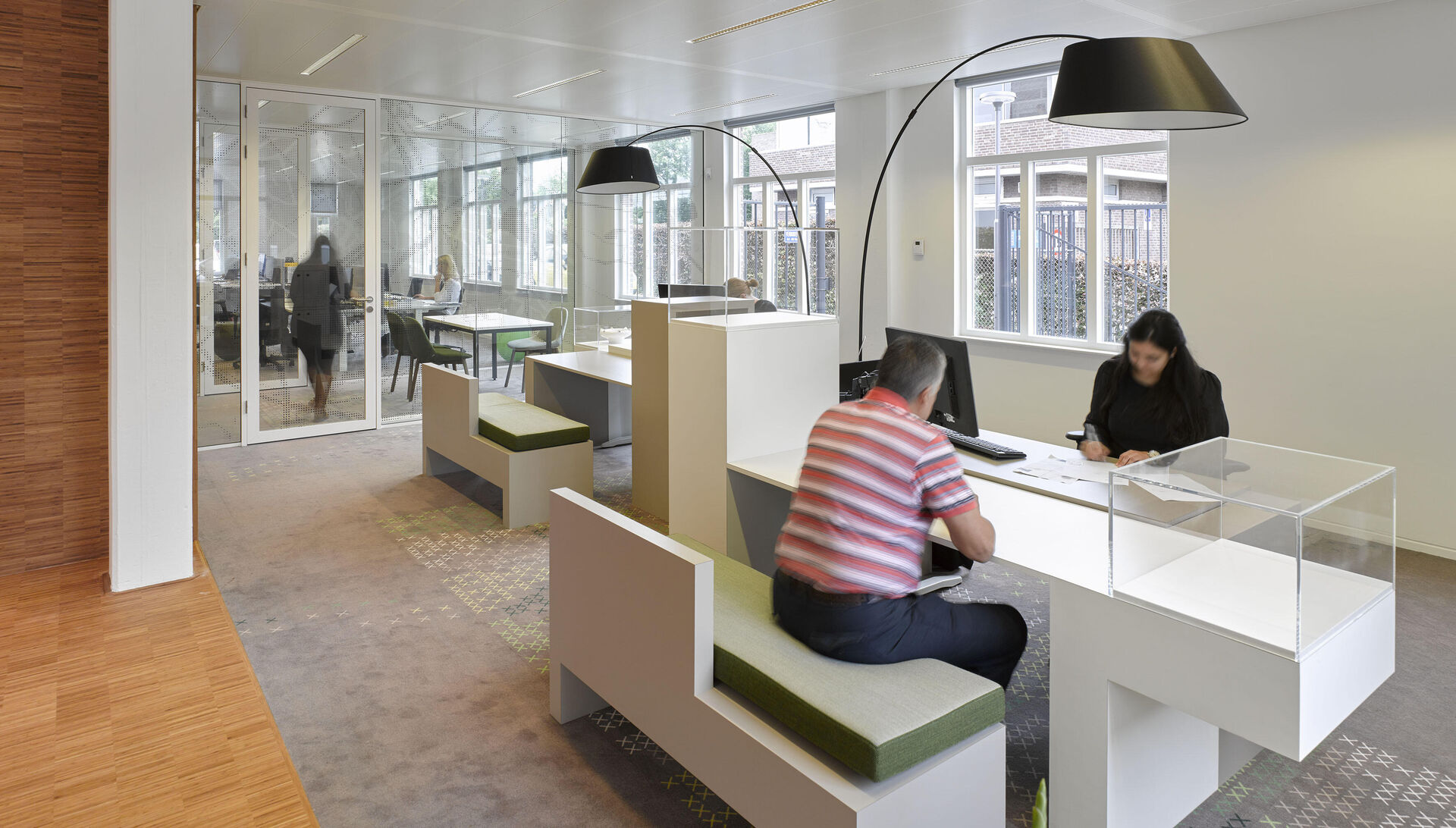 Consulting table next to central core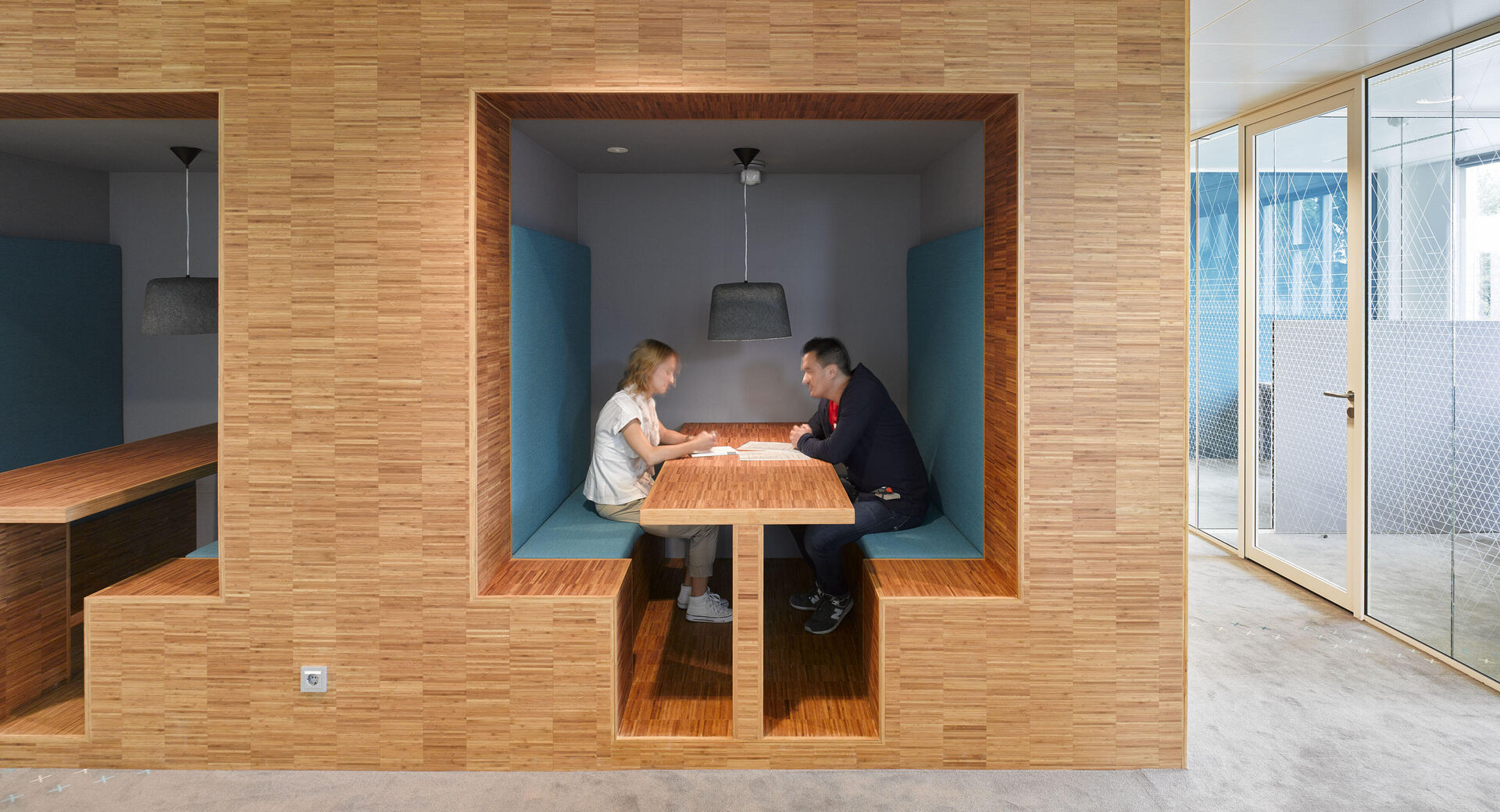 Discussion table in central core
'The bamboo covered staircase has become a single continuous vertical element - a warm and distinctive volume in the upgraded open workspaces on the three floors.'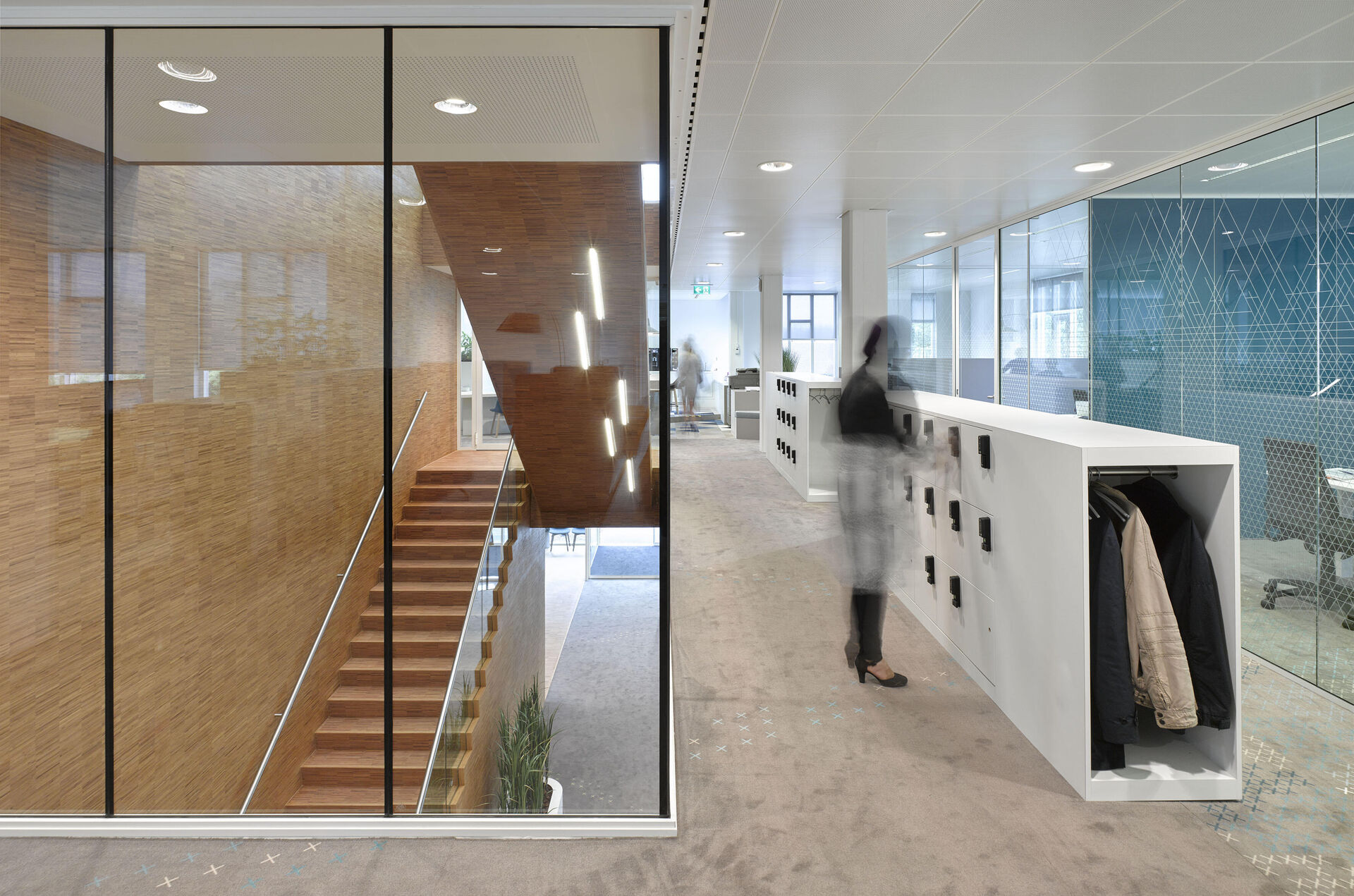 Floor with lockers, offices and a view of the stairs
The interior design is light and open in character. New climate ceilings provide a pleasant interior climate and lighting level. Silent workspaces, consultation rooms and meeting rooms are designed with glass walls and purpose-designed Zayaz prints. The various floors have their own colour schemes in floor coverings and upholstery of the (partly reused) furniture.

Around the central core a number of spaces have been defined through patterns in the carpeting. These contain specially designed furniture for specific use, such as mobile workstations, open consultation stations, break out pantries, lockers and filing cabinets.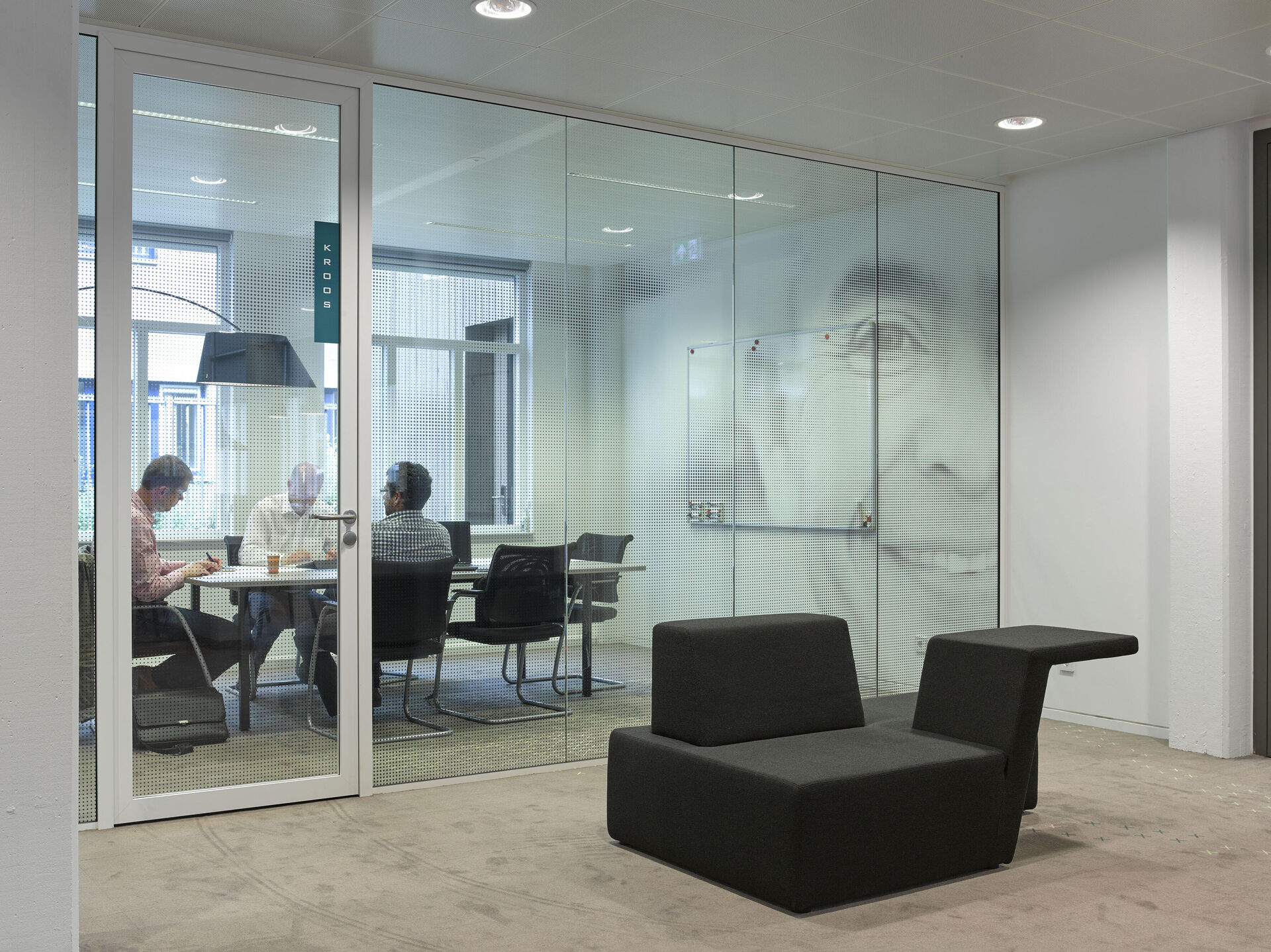 Meeting and consultation room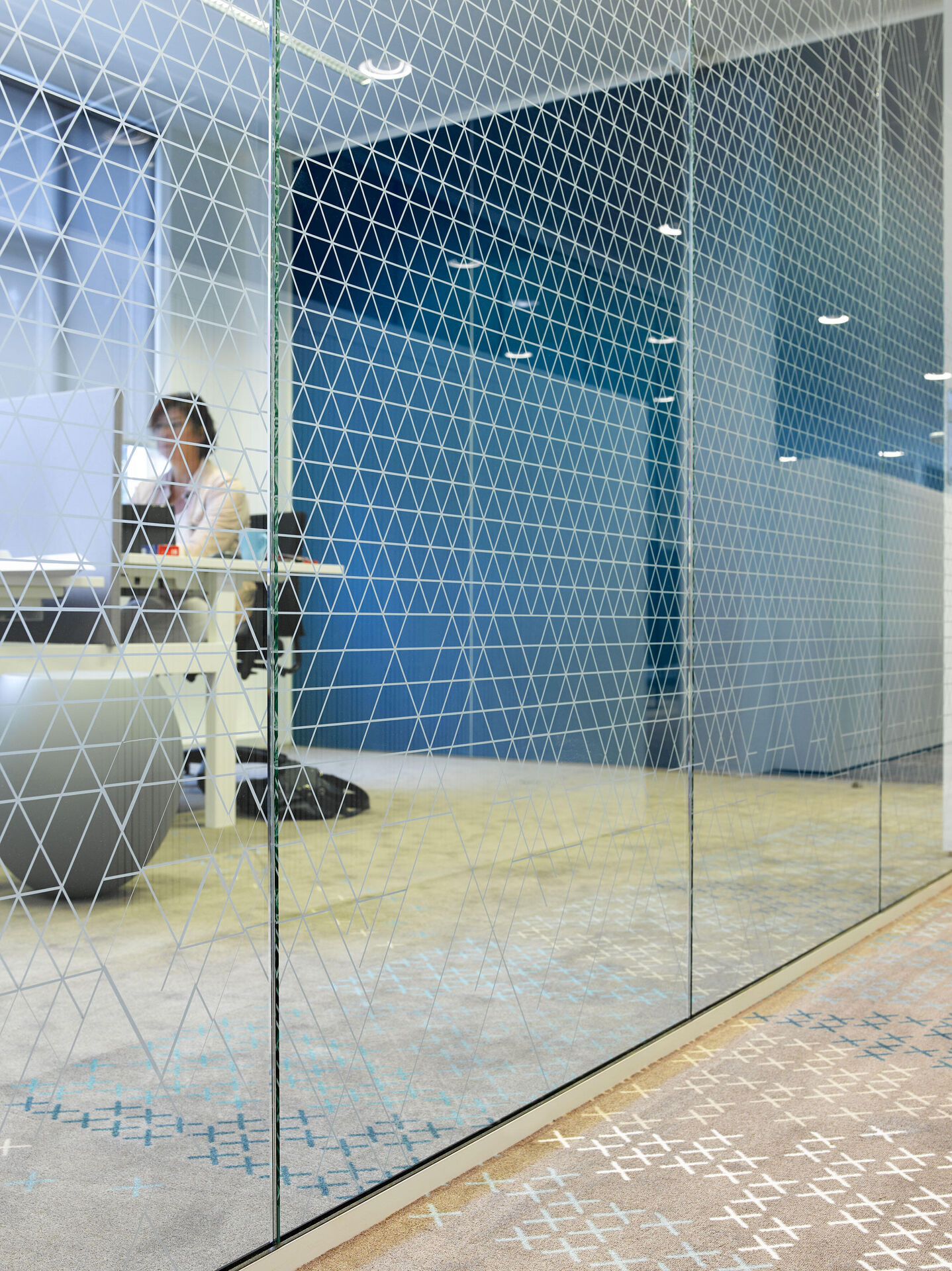 Concentration site with print on glass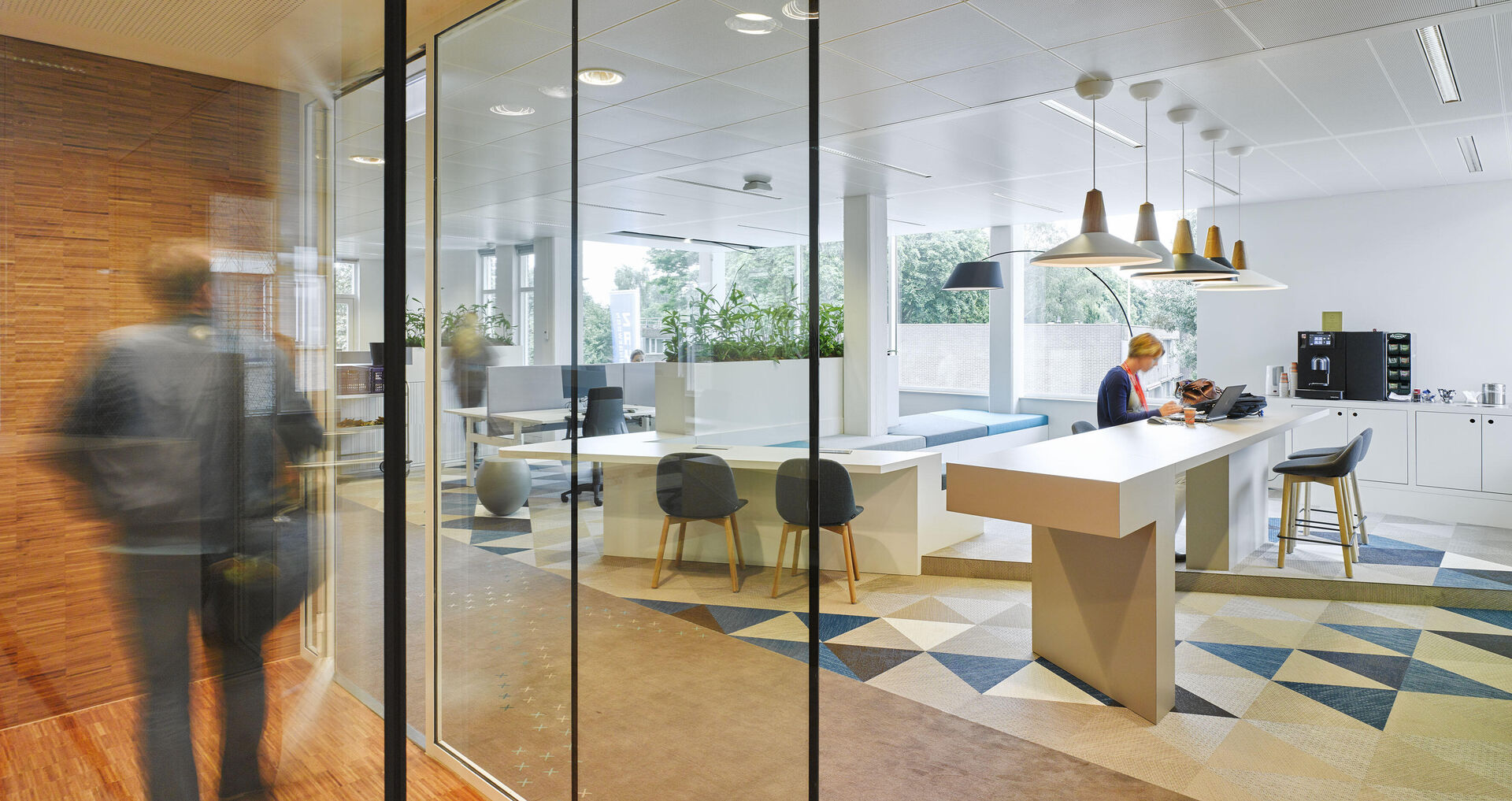 First floor with landing furniture
'We have taken a sober building without much apparent potential and transformed it into a light and pleasant working environment. The satisfaction of the users is demonstrated by the fact that they continue to involve us in any changes that are required.'
Yvonne Segers-van Wilderen, Partner and Architect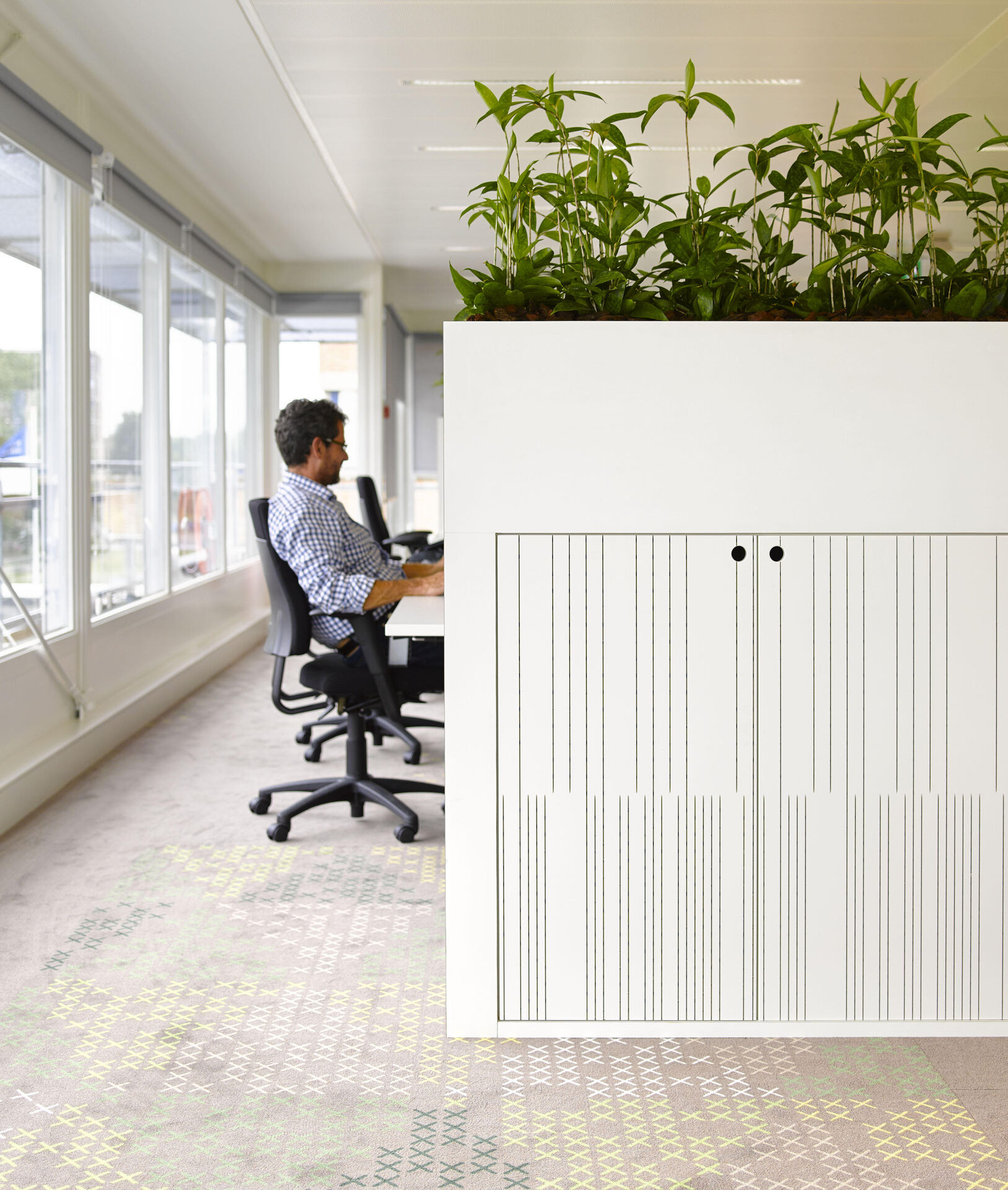 Separate workplaces with half-height cupboards with plants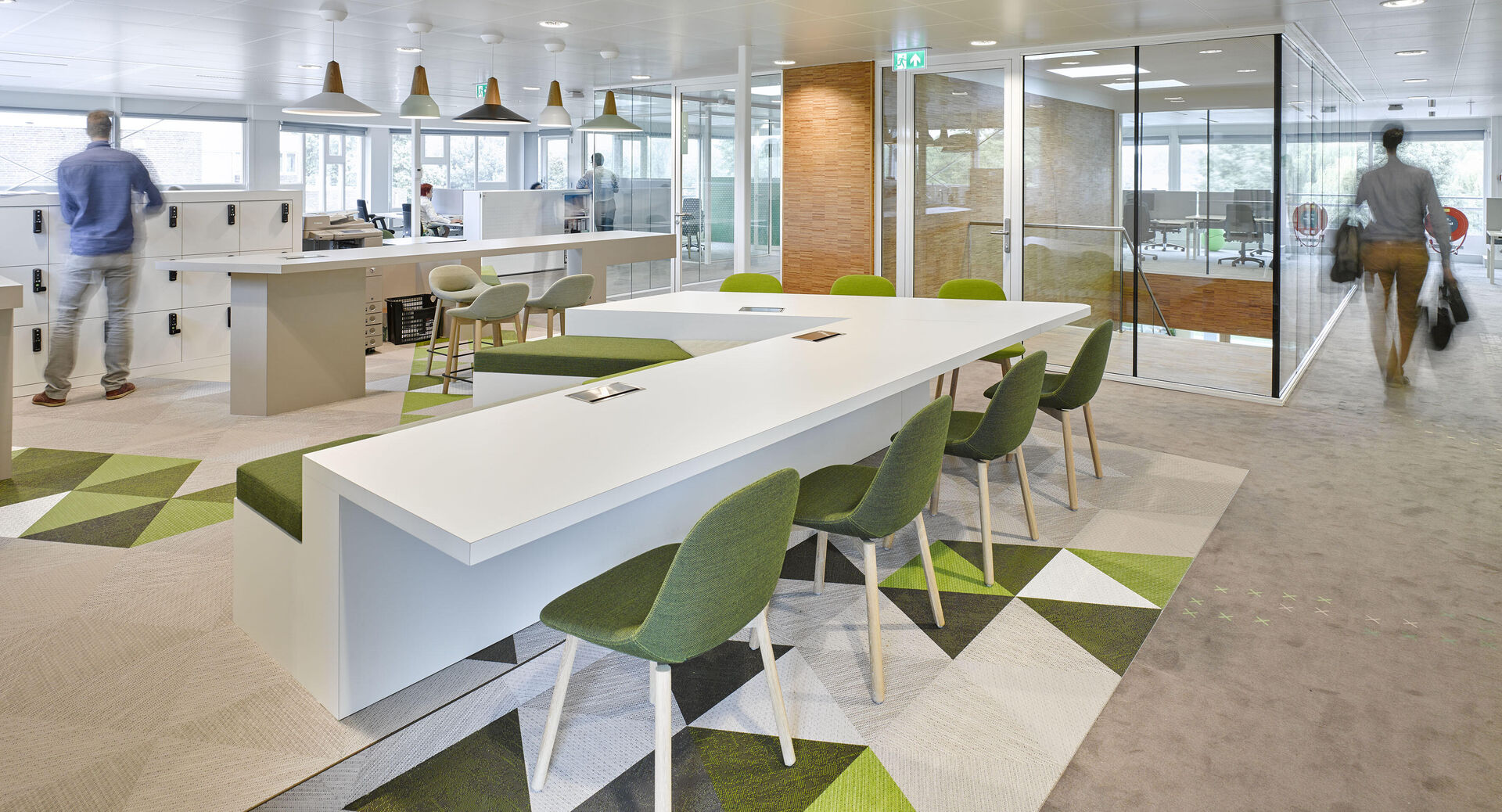 Second floor with landing workplaces
The former workshop has been transformed into a working lunch café. The wide variety in the furniture, ranging from long sofas to lounge areas, enables different ways of relaxing, meeting and consulting. A two-storey façade connects the new enclosed exterior space, which can be used for working, meeting or eating when the weather is suitable.
The upgraded office in its sustainability, functioning and appearance, reflects Zayaz as an open, customer-oriented organisation, a modern housing corporation which stands for involvement, professionalism and development orientation.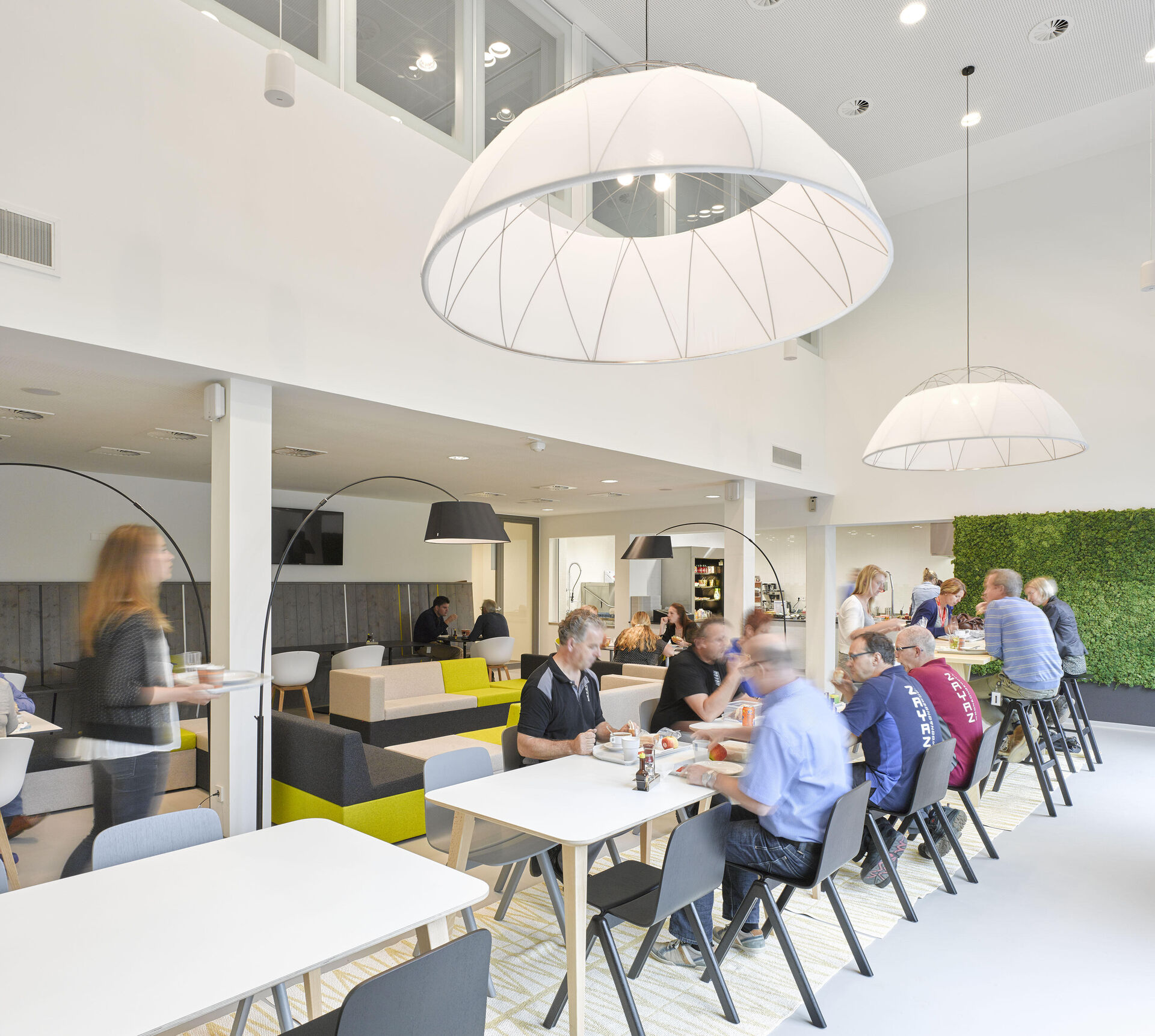 Work lunch café in former workshop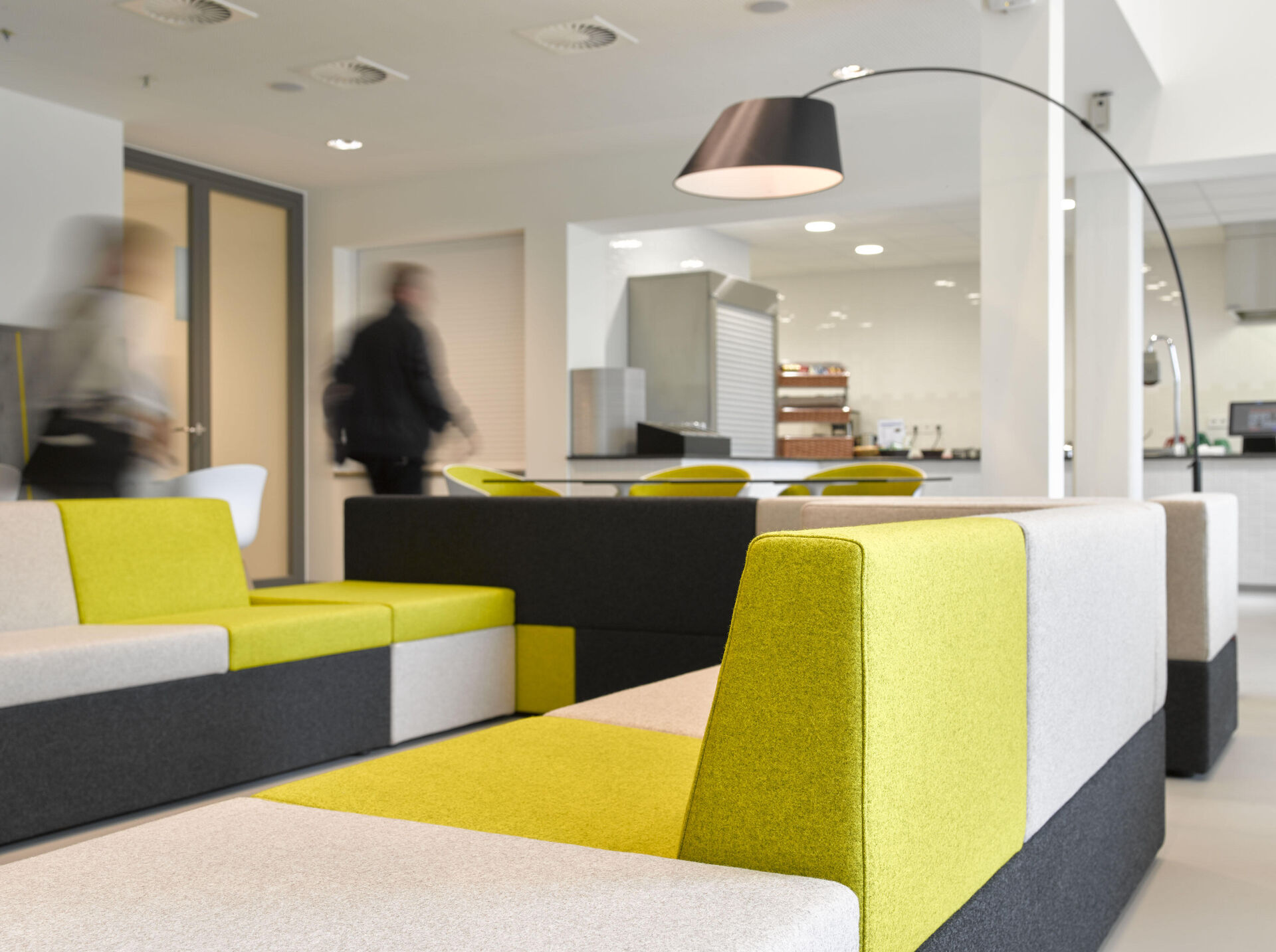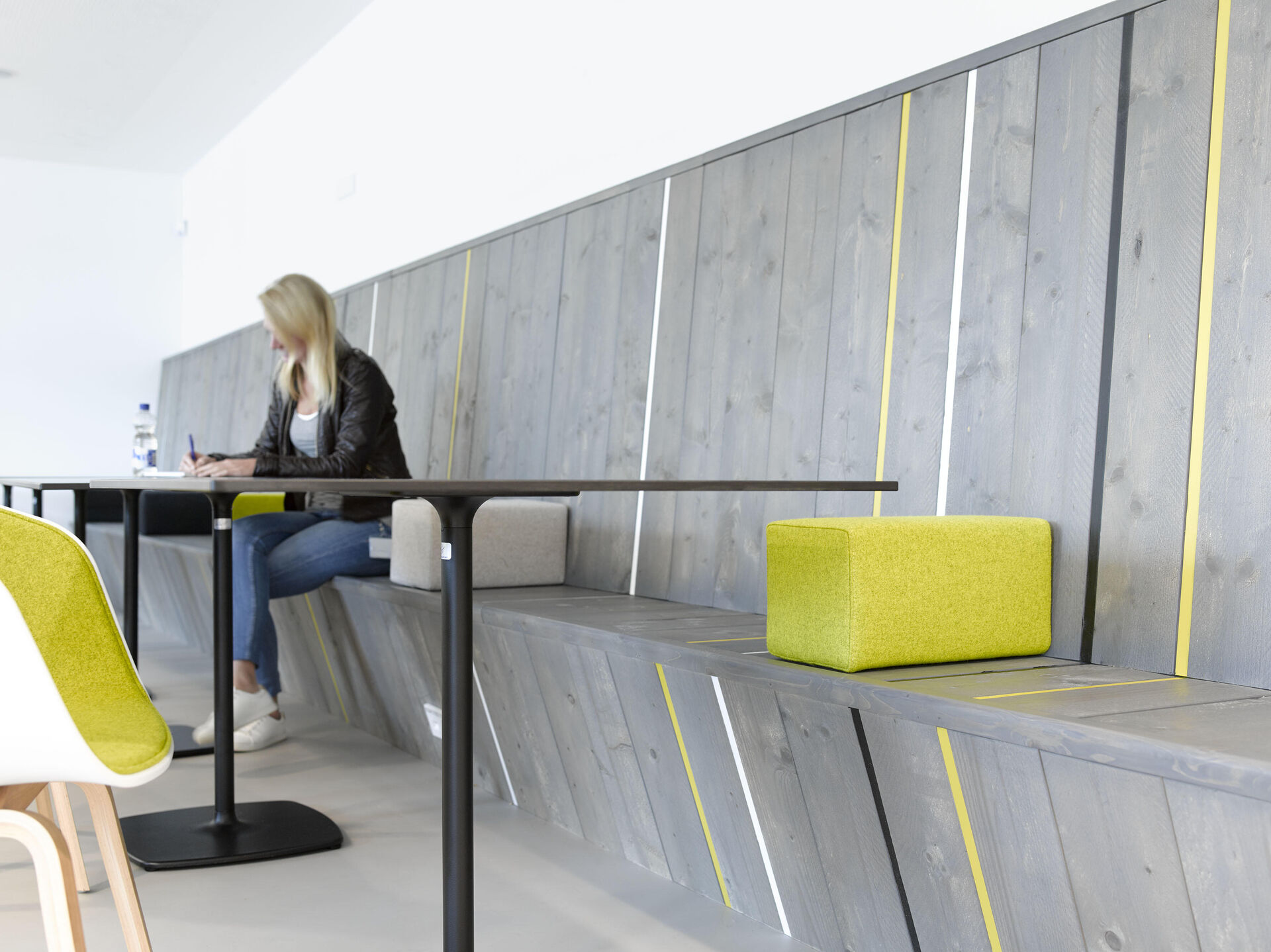 Bank in work and lunch café
'Een twee verdiepingen hoge pui legt de verbinding met een nieuwe, omsloten buitenruimte waarbij mooi weer ook gewerkt, vergaderd of gegeten kan worden.'