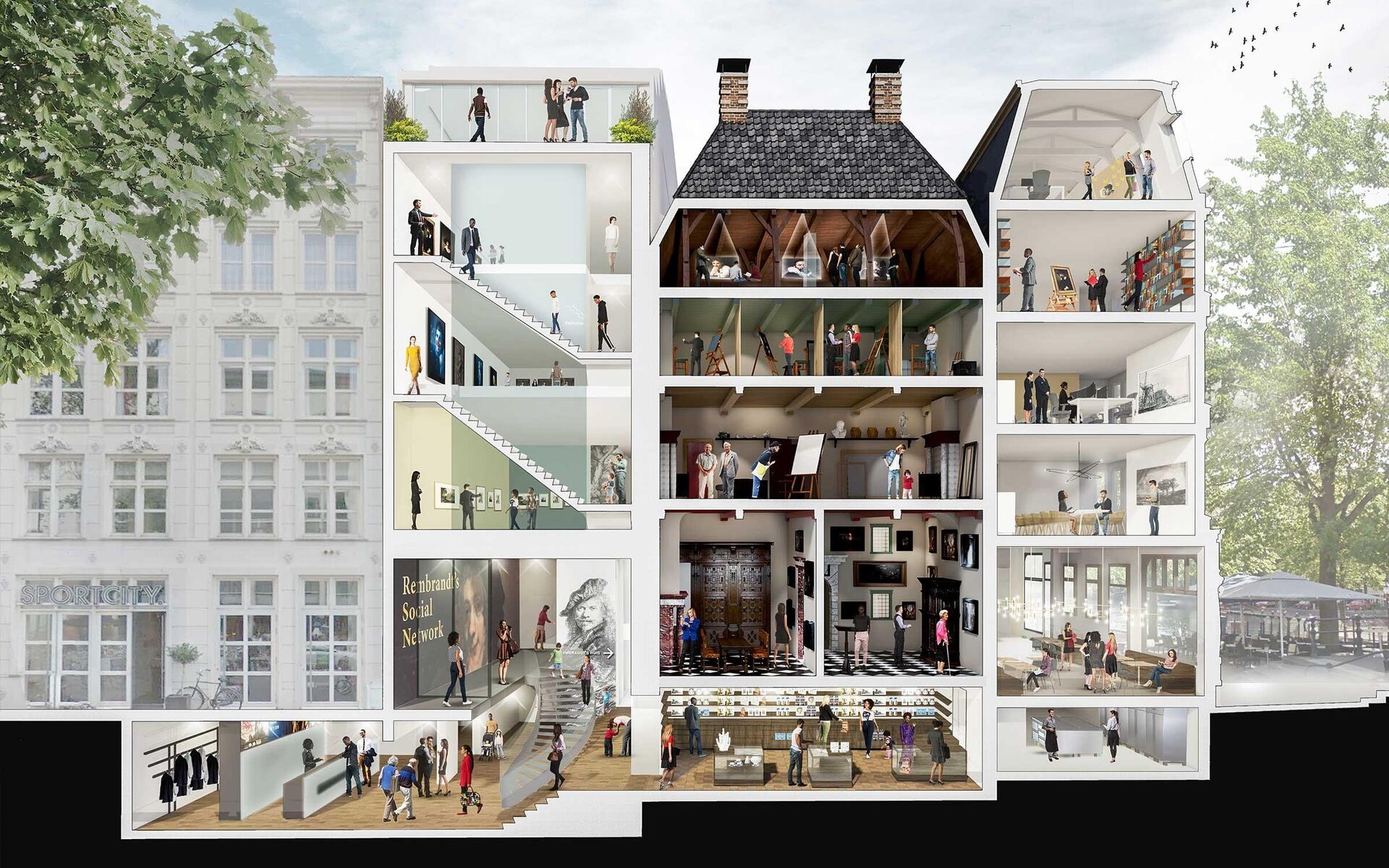 Culture
Public
Transformation
Interior
Restoration
Sustainability
The Rembrandt House Museum in Amsterdam is being renovated and extended. The museum spaces will be improved, extended in places and redesigned, and the public facilities will be improved and extended. The Rembrandt House will be renovated into a sustainable and future-proof museum, with retention of the monumental qualities of the 17th-century home of Rembrandt as a guiding principle.
The museum has seen a rise in annual visitor figures, from 140,000 visitors after the last refurbishment in 1998 to 300,000 in the near future. This means that an open and inviting state-of-the-art museum is required, with more and higher quality public and museum spaces. In addition, the accessibility of the museum will be improved.
The modern wing of the museum will be made more open and welcoming. The entrance and hall with cloakroom will be improved. Furthermore, the building to the right of the Rembrandt House will be incorporated into the museum to house the offices. This means more room for public areas in the Rembrandt House itself and in the modern wing.
Design:

2018-2020

Client:

Rembrandt House Museum

Location:

Amsterdam
Advisors
Willemien Berkers
Huisman en van Muijen
Van Rossum Ingenieurs
Peutz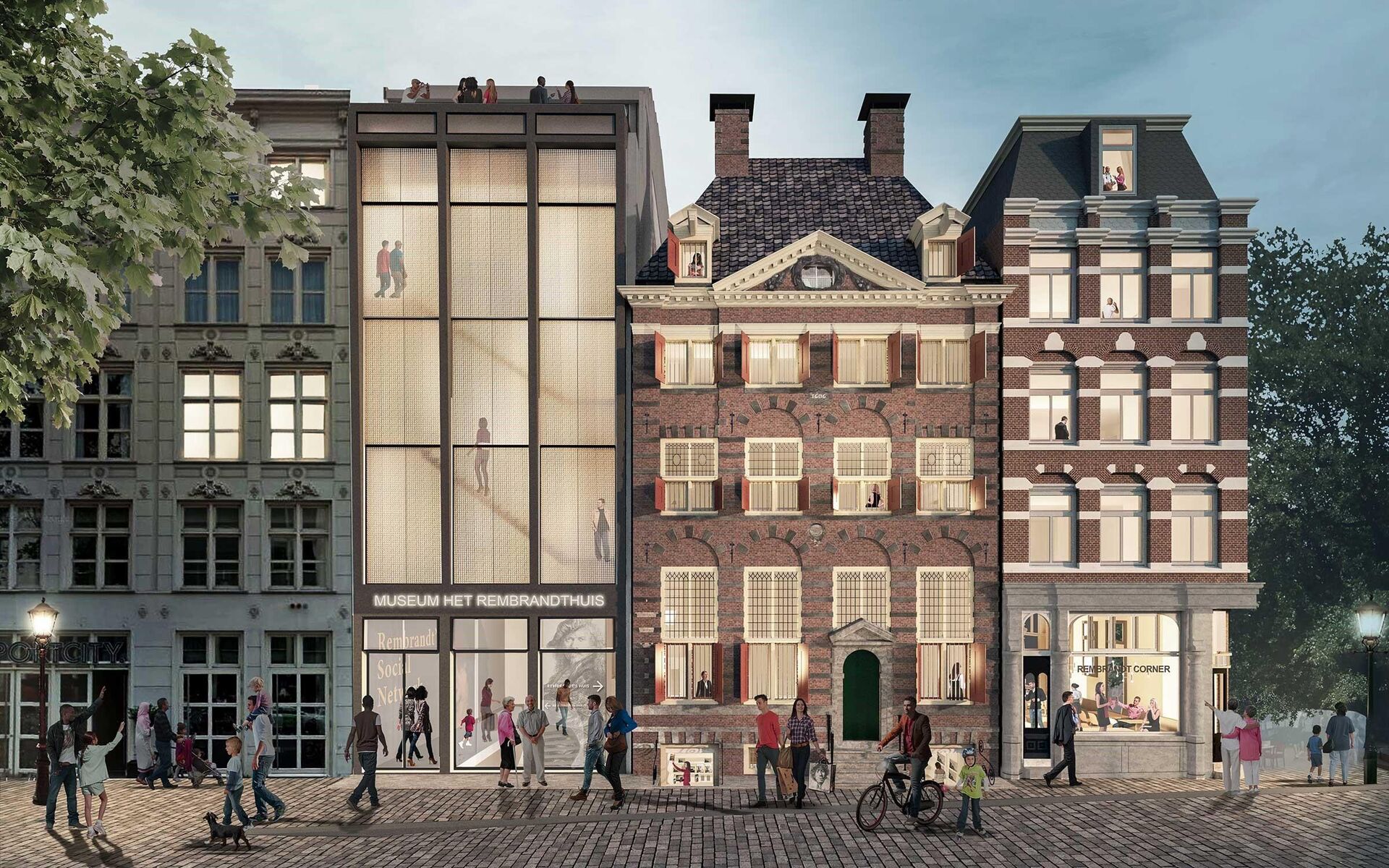 The museum route will be redesigned, and further museum space will be added to the route. The museum presentation will also be renewed. Additionally, new education and events spaces have been incorporated into the plan. The entire building complex will be made more sustainable by insulating the building shell and installing completely new, sustainable systems.