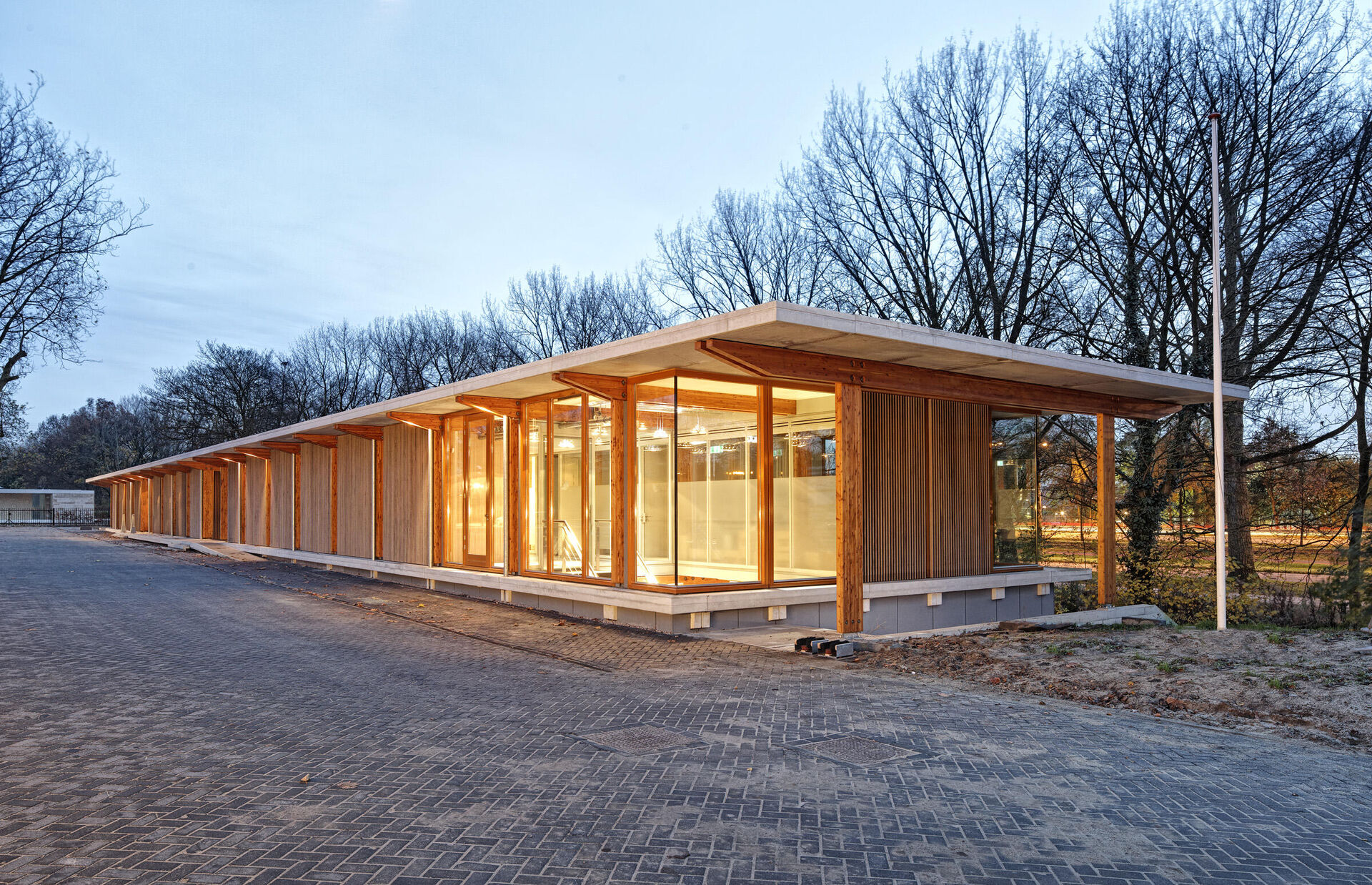 Public
Sustainability
New construction
A long, transparent building has been designed for the amenities area of De Nieuwe Ooster cemetery. This extremely sustainable new building houses staff areas and a funeral parlour. The building has been designed entirely according to the principles of Industrially Flexible and Disassemblable (IFD) Construction and is completely prefabricated.
The floating plinth, the rhythm of the timber columns and rafters, as well as an elegant corbelled roof edge convey the character of a pavilion. The building is partly sunk into the bank of the adjacent arterial road. The building section containing the offices, canteen and staff areas for the maintenance service are spread over two storeys and look out onto this road. The section with the funeral parlour opens out to the cemetery's car park. Four funeral rooms, two foyers and supporting facilities have been ingeniously interwoven. Using sliding walls, the spaces can be combined in different ways. Wooden slats in front of the glass façades break up the day light and ensure privacy.
Design:

2009

Client:

Munipality of Amsterdam, city district Oost

Location:

Amsterdam

Delivery:

2012
Advisors
ABT
Huisman & van Muijen
Bremen bouwadviseurs
Adviplan
Contractor
Aannemingsbedrijf F.W. Onrust
Landscape architect
Karres en Brands landschapsarchitecten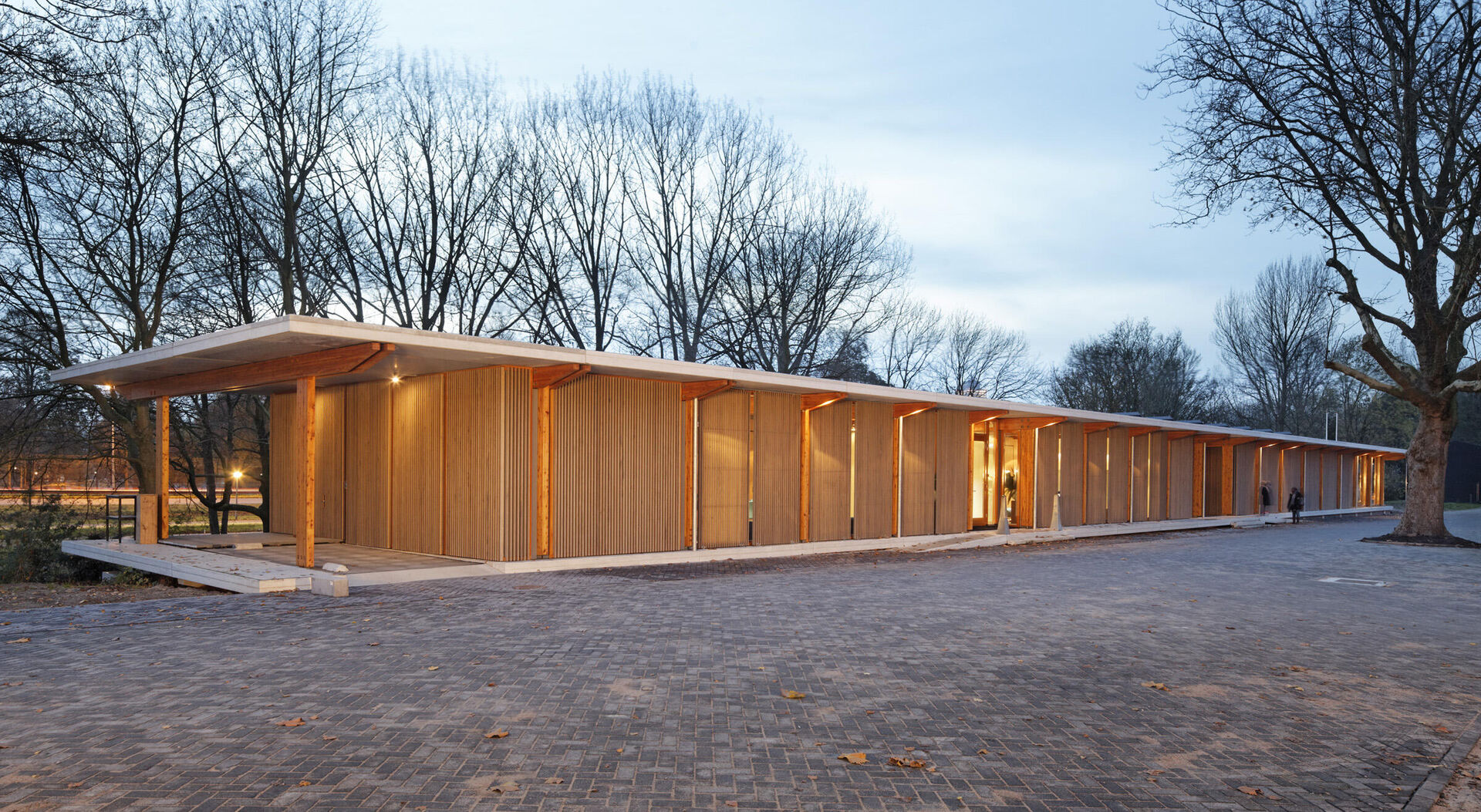 Overview of office and funeral home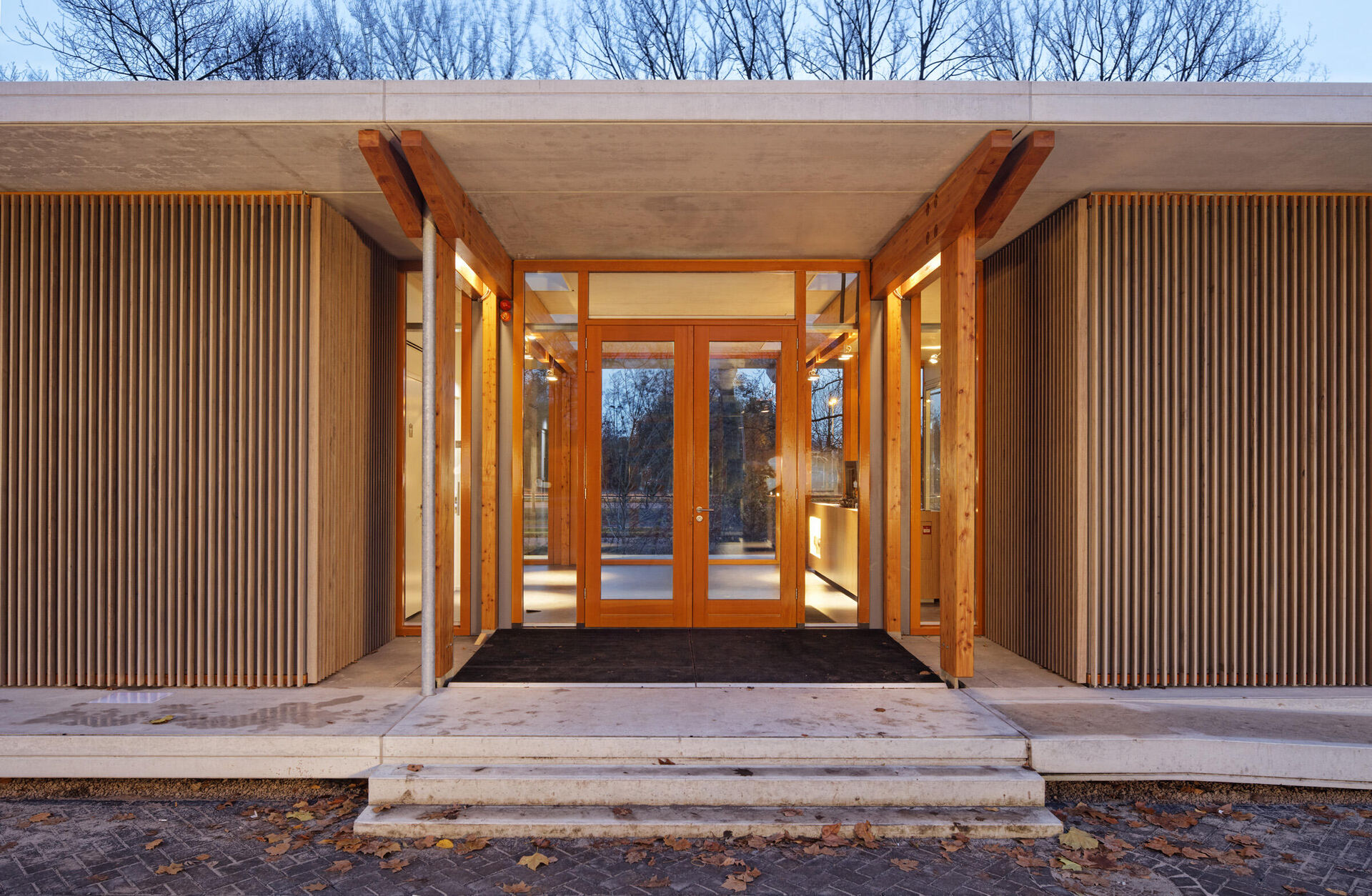 Entrance office and funeral home
The office building/funeral parlour is extremely sustainable. A timber construction followed by a prefab concrete floor have been installed on top of the concrete basement floor. The façades consist of prefabricated timber. The entire building has been detailed in a flexible way and can be disassembled. Thermal Energy Storage combined with a heat pump system ensures low temperature heating and high temperature cooling. The building is heated and cooled through concrete core activation. Energy-saving circulation pumps are used to distribute the heat or cold throughout the building. The entire heat requirement of the building is produced by the heat pump system. Lighting too is energy-saving, mostly using LED. Energy requirements are met through sustainably produced electricity, so the office building/funeral parlour can be classed as a completely climate-neutral building.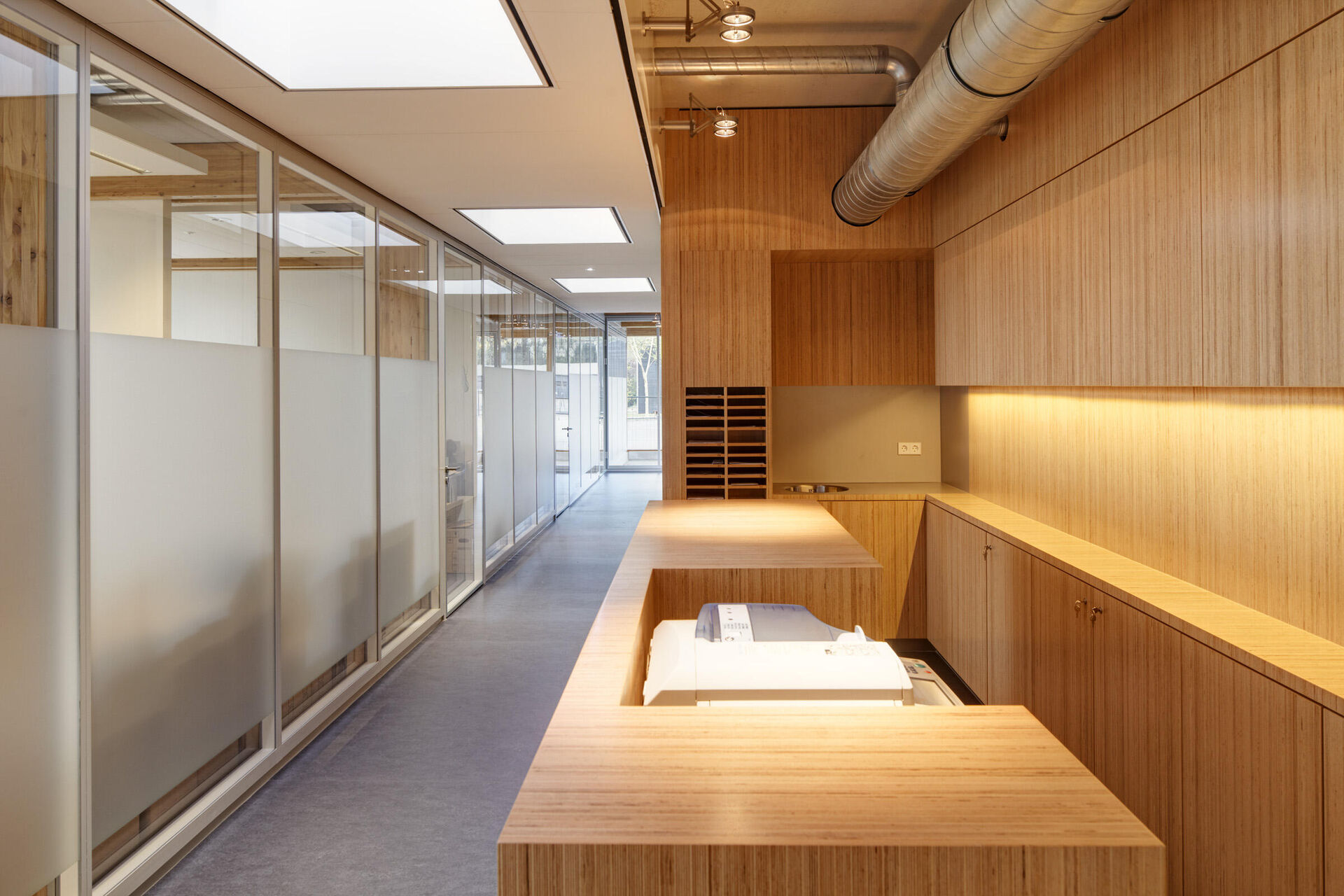 Corridor with facility zone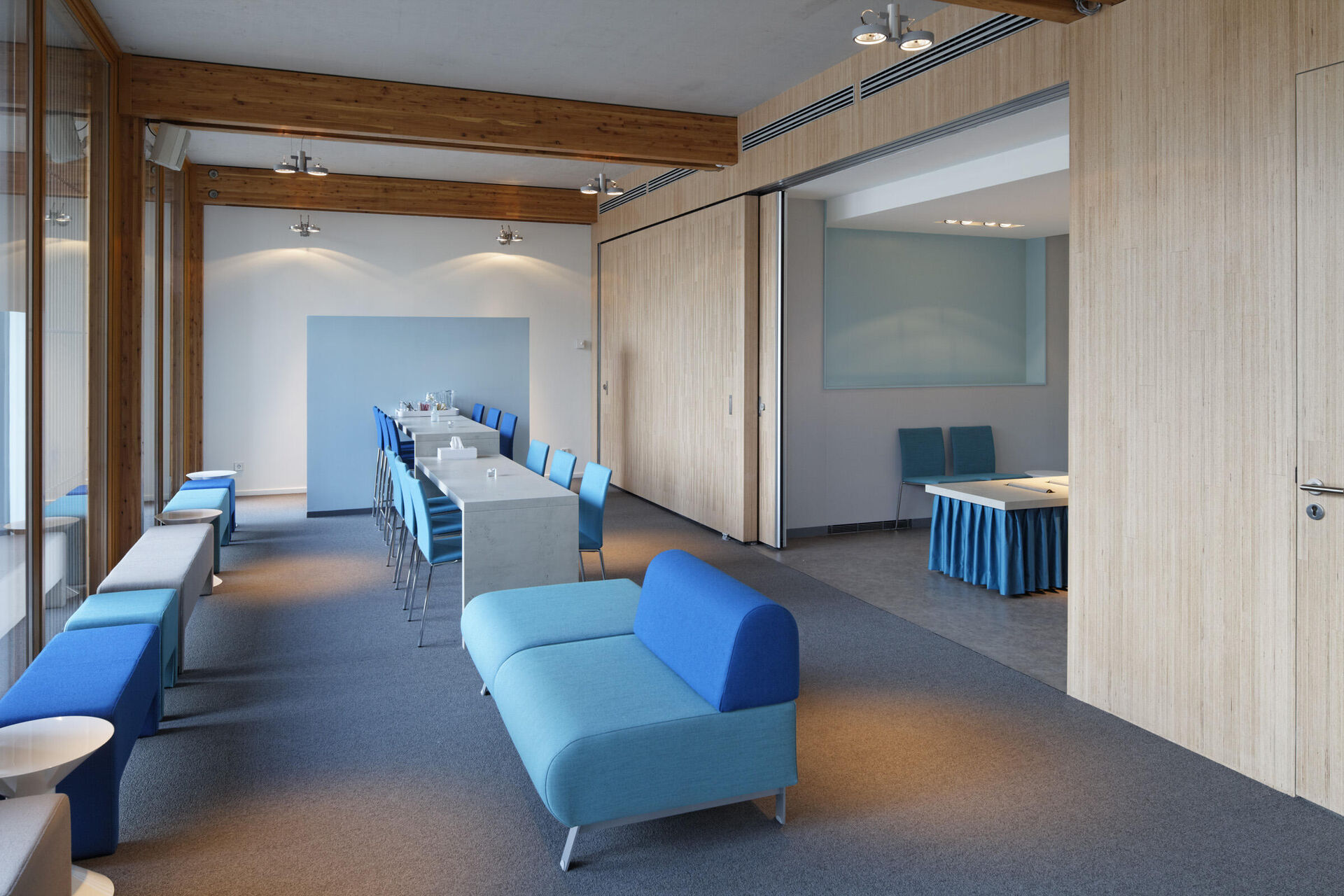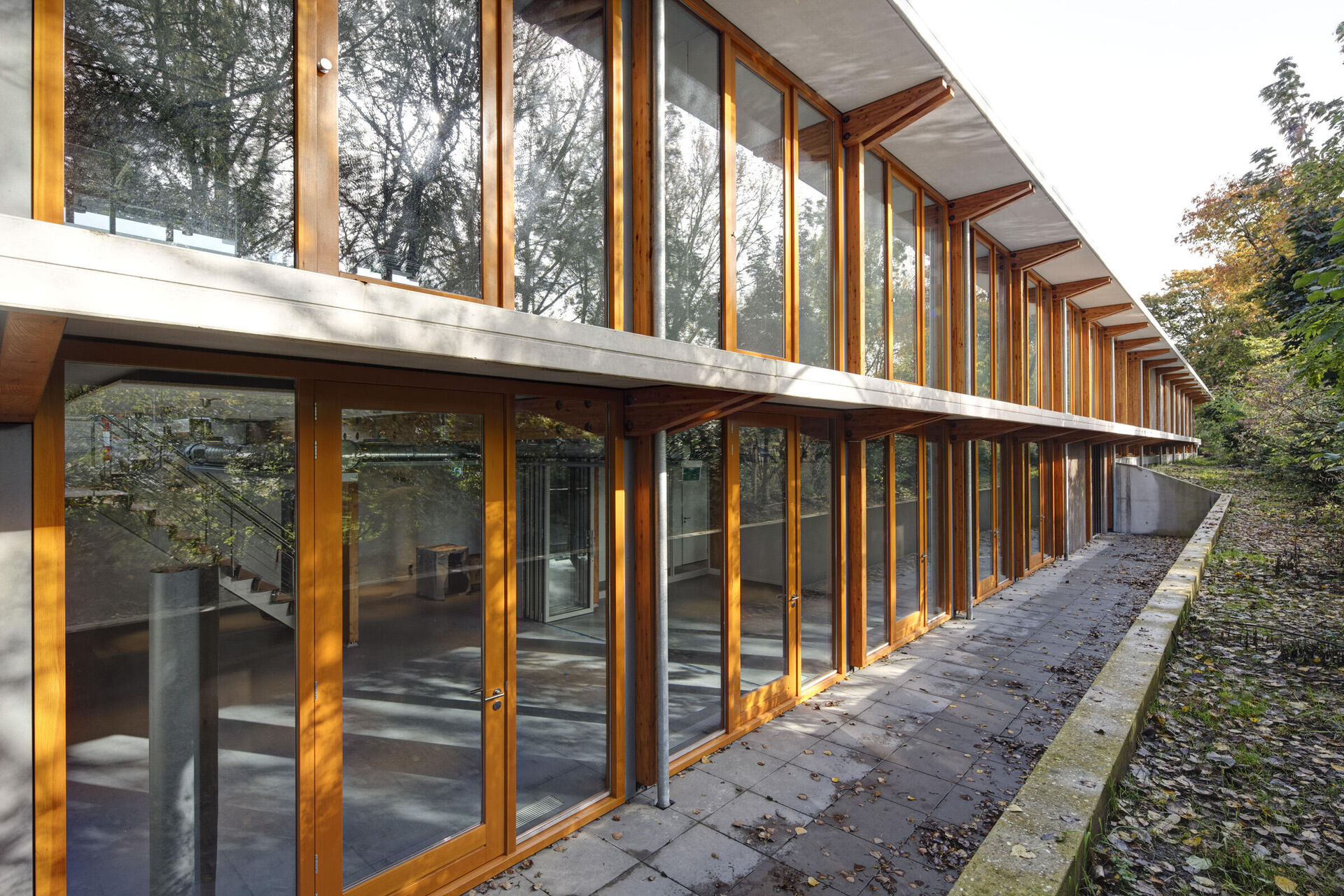 View of the part located in the slope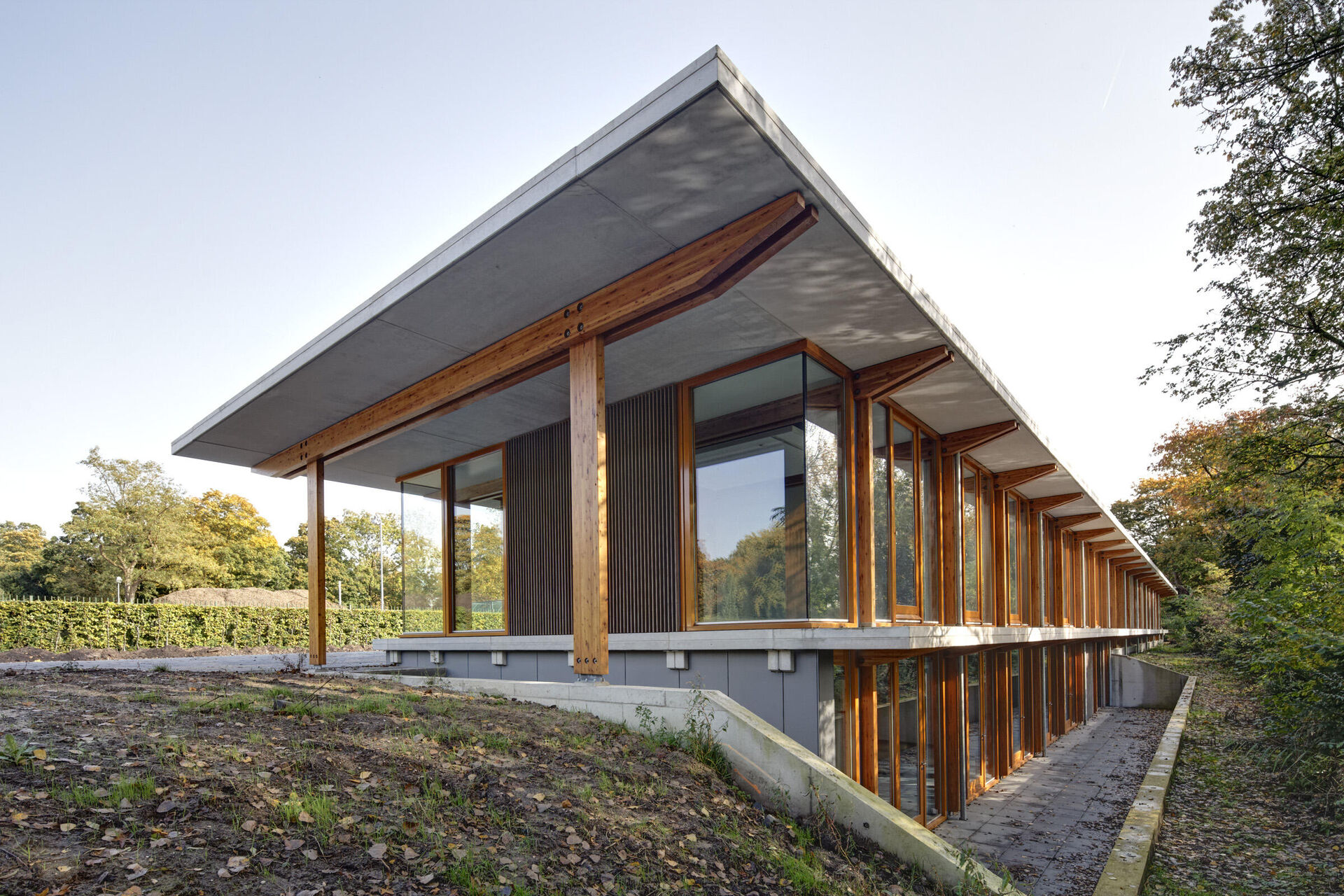 Corner with protruding roof edge