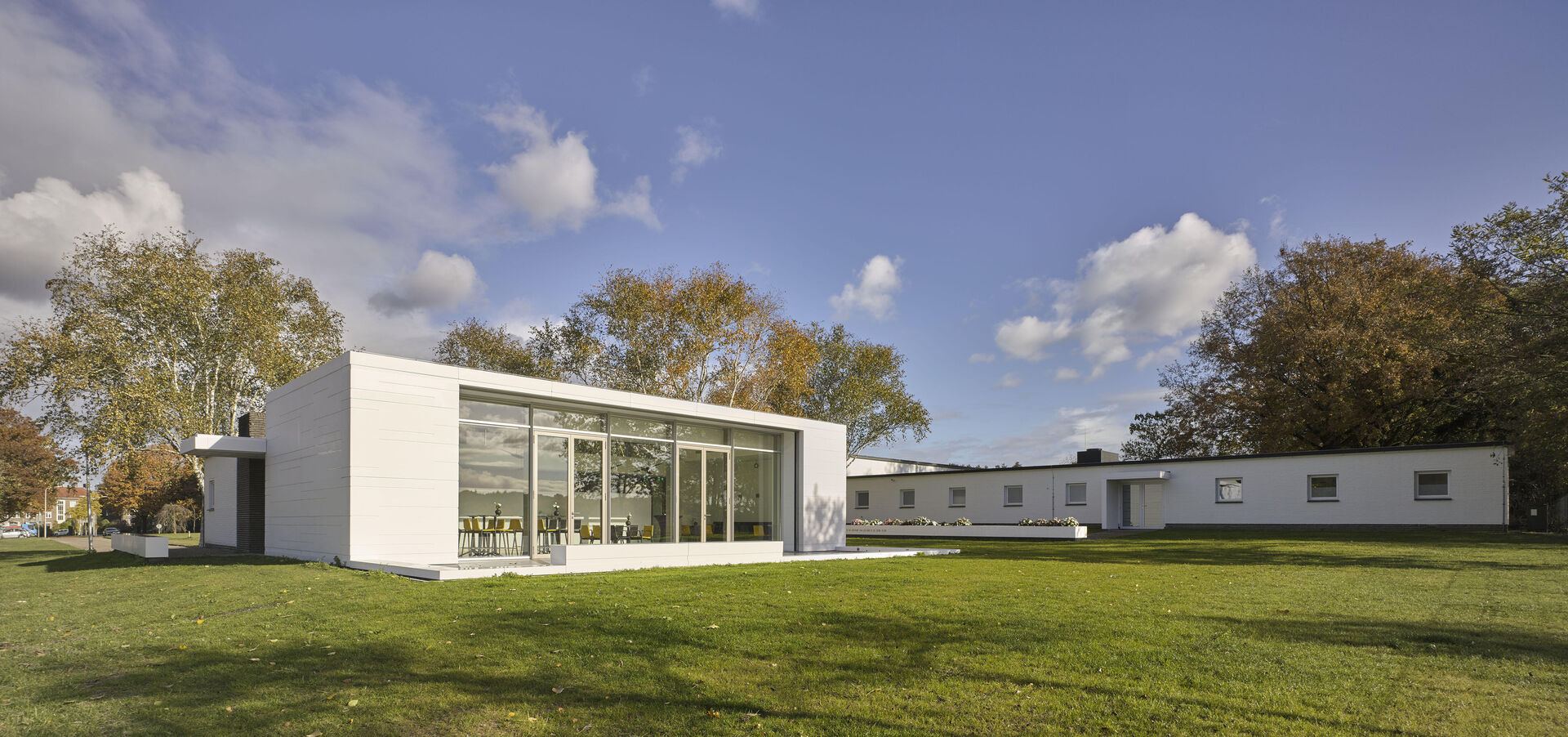 Public
Farewell
Transformation
Interior
Restoration
Zuiderhof Cemetery was designed in 1958 by Dudok and has been extended with a crematorium in one of the existing service buildings. The existing lodge has been transformed into a condolence area and small auditorium. The new functions will enable different ways of taking leave and mourning.
The national listed building ensemble is characterised by an orthogonal construction of buildings, avenues and burial areas. A large forecourt, flanked on three sides by an elegant colonnade, forms the entrance to the cemetery. The auditorium by Dudok, restored some years ago, is located behind the forecourt. The area around the forecourt has been redesigned and an auxiliary building houses an office and a point for collecting ashes. The crematorium is situated in the workshop.
Design:

2015

Client:

Municipality of Hilversum

Location:

Hilversum

Delivery:

2016
Advisors
OVVIA installatieadvies
Bremen Bouwadviseurs
Alferink Van Schieveen
Landscape architect
Municipality of Hilversum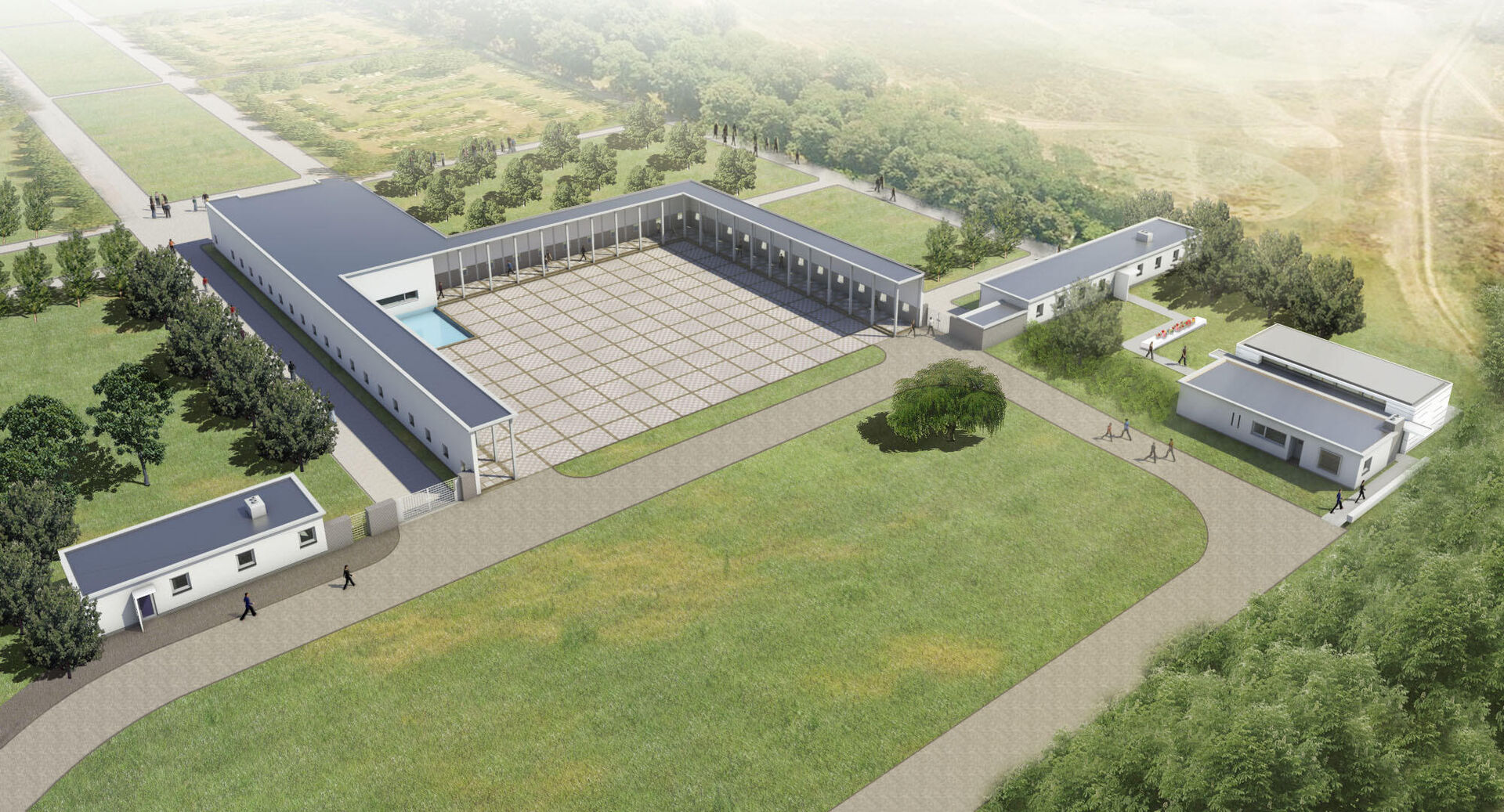 Impression overview building complex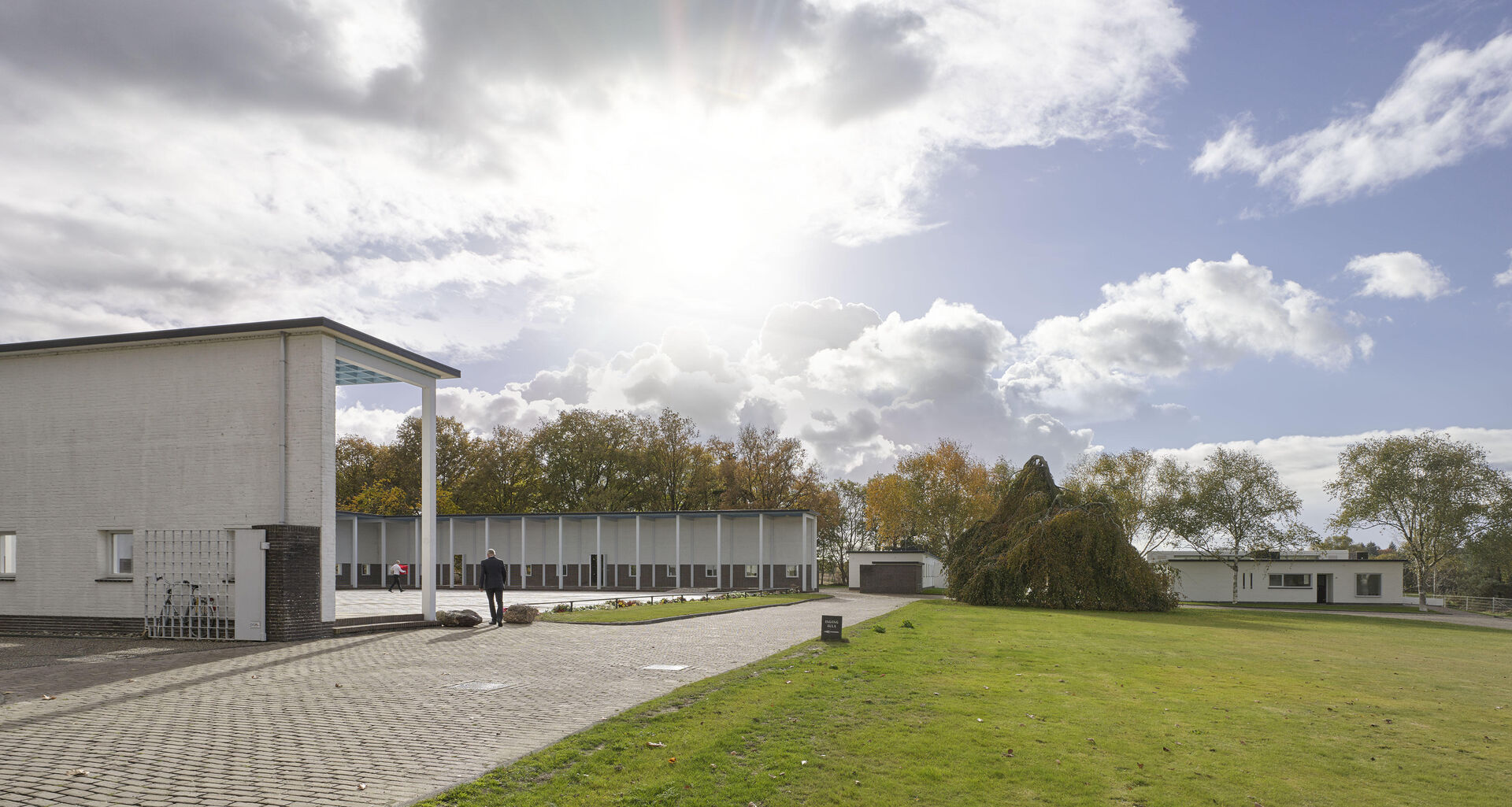 Entrance area with the new coffee room on the right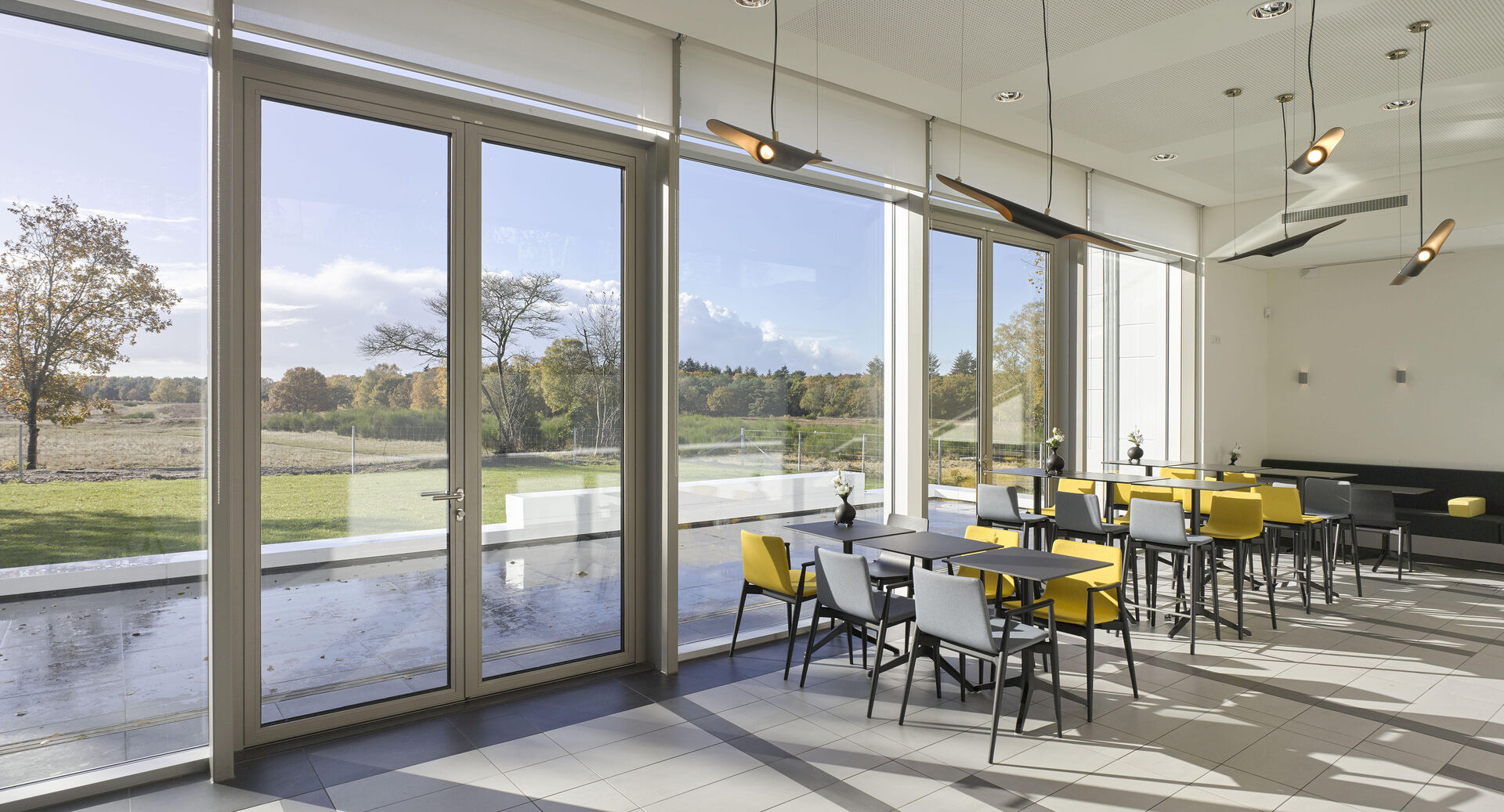 Small auditorium, condolence and coffee room with a view of the Zuiderheide
The former residential lodge has been transformed into a condolence and coffee area which can also be used as a small auditorium. There is a tranquil garden between both buildings, with a view onto the adjacent Zuiderheide nature reserve. Newly designed routes and sight lines have reinforced the original quality of the Dudok plan. The layout of the spaces is flexible, they are soberly designed and complement Dudok's form language. The new functions ensure that the cemetery is now completely up-to-date and therefore financially viable once again. Consulting extensively with a number of stakeholders, an integral sustainability vision has been developed, including the themes of energy, materials, mobility and greenery.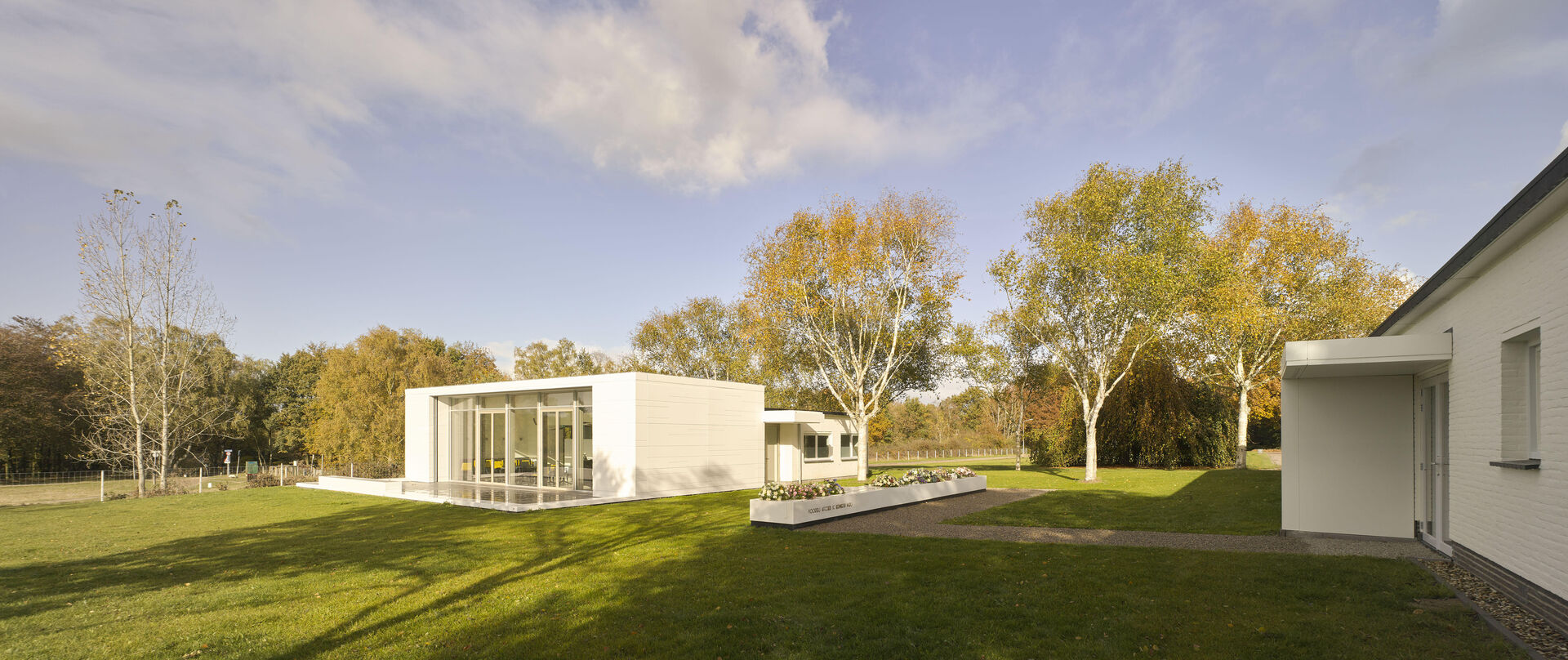 Garden with flower plateau and small auditorium, condolence and coffee room (l) and crematorium (r)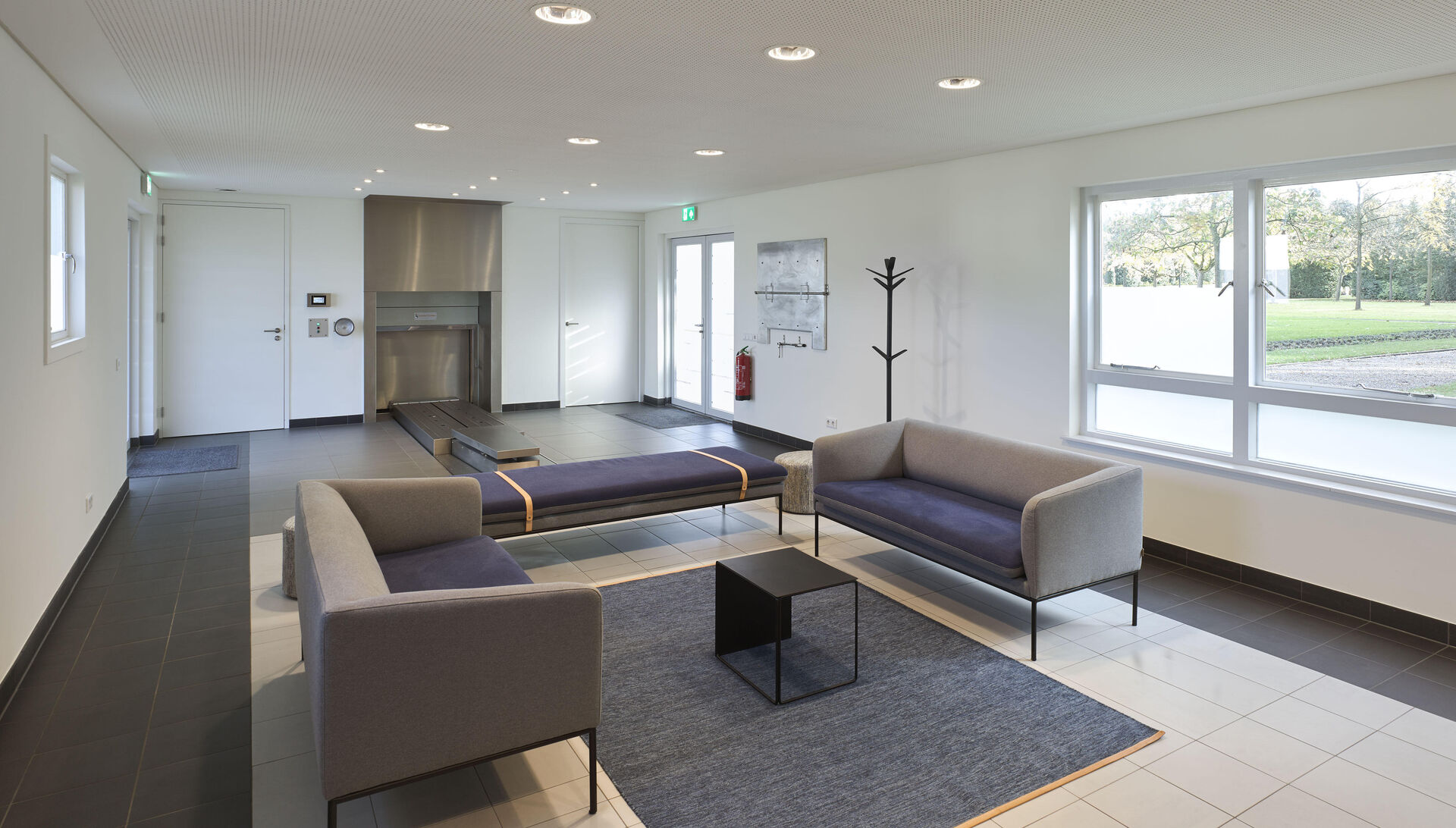 Farewell room crematorium
'Taking leave in an environment featuring monumental architecture, with a view onto the adjacent Zuiderheide nature reserve.'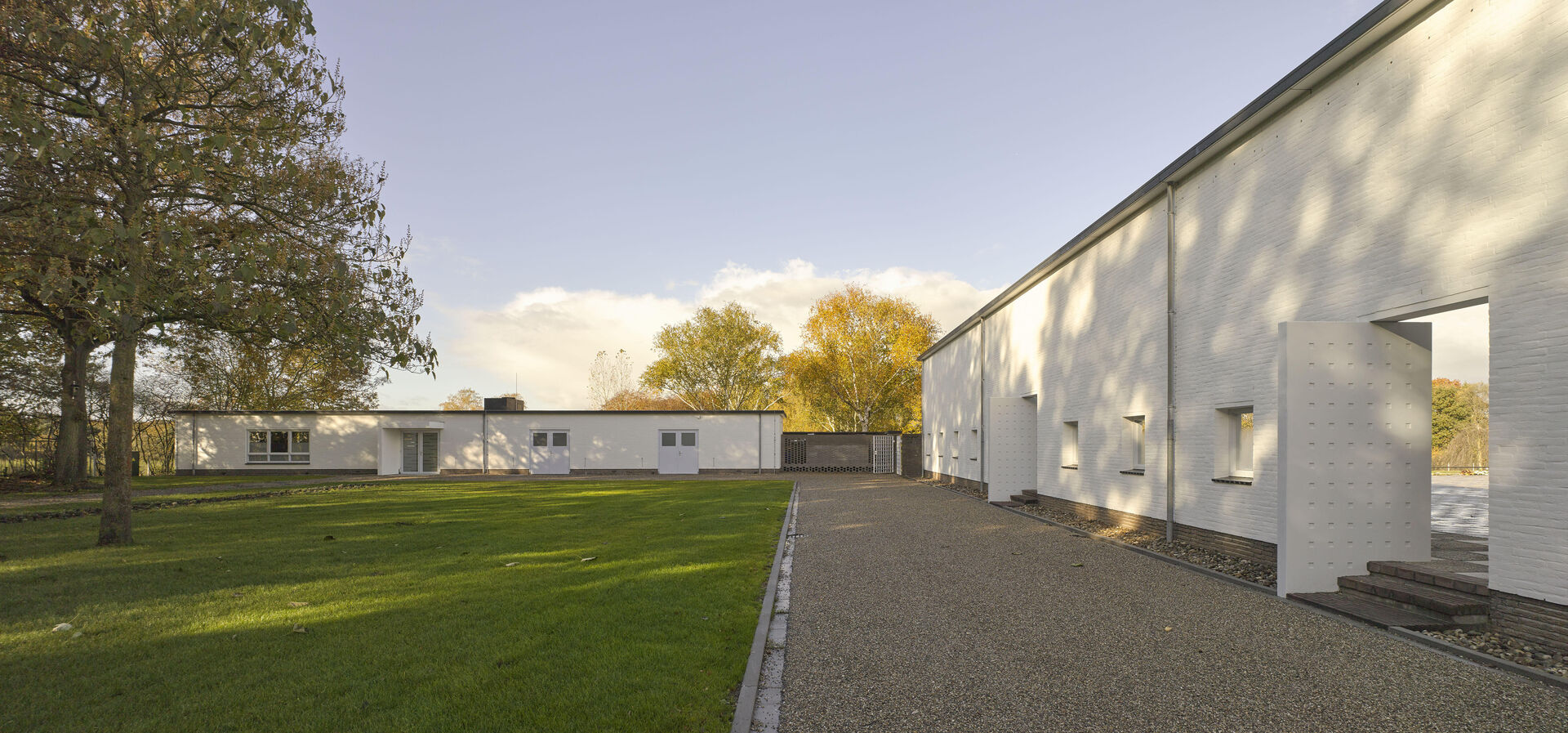 Crematorium fitted into a former service building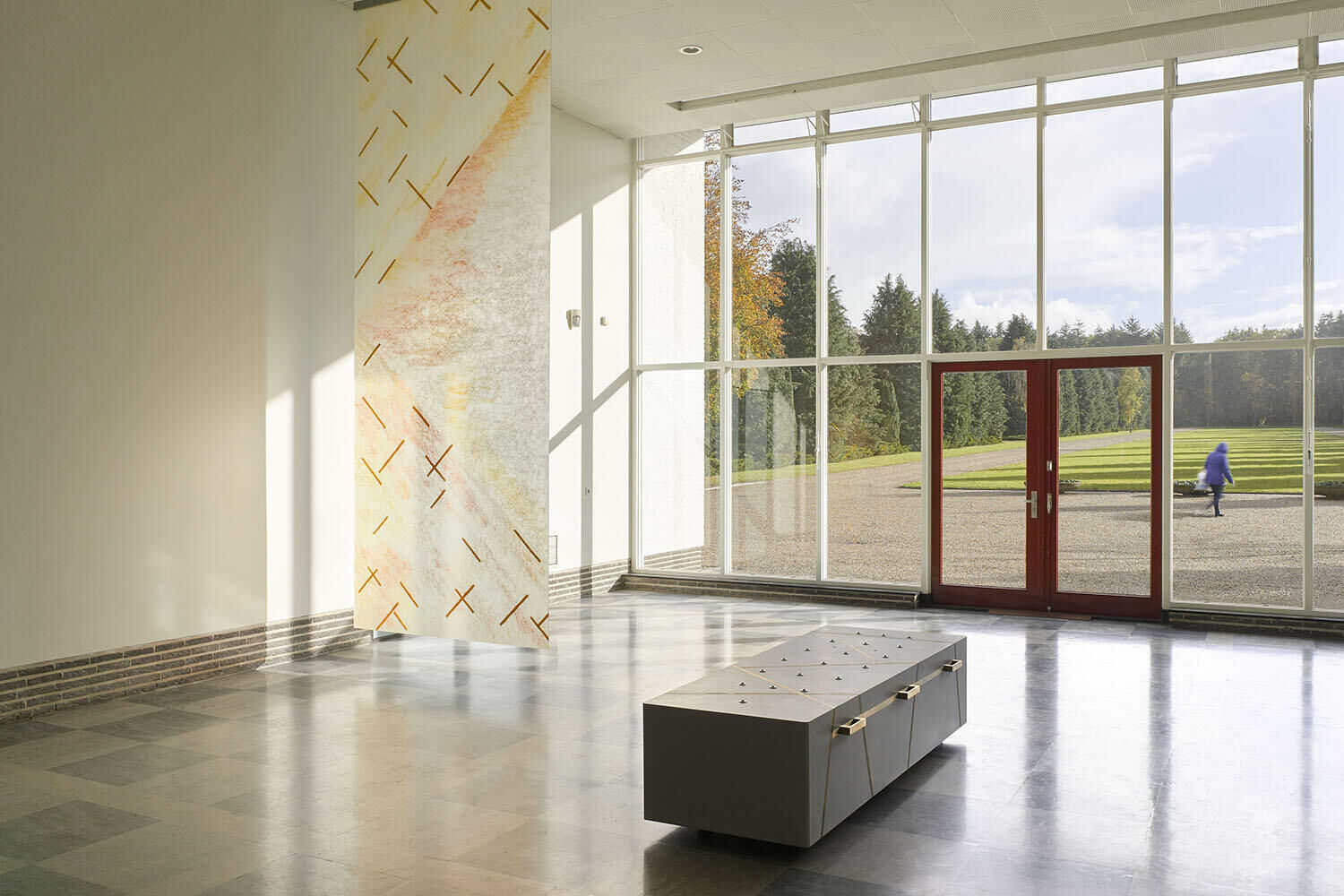 Special designed Katafalk