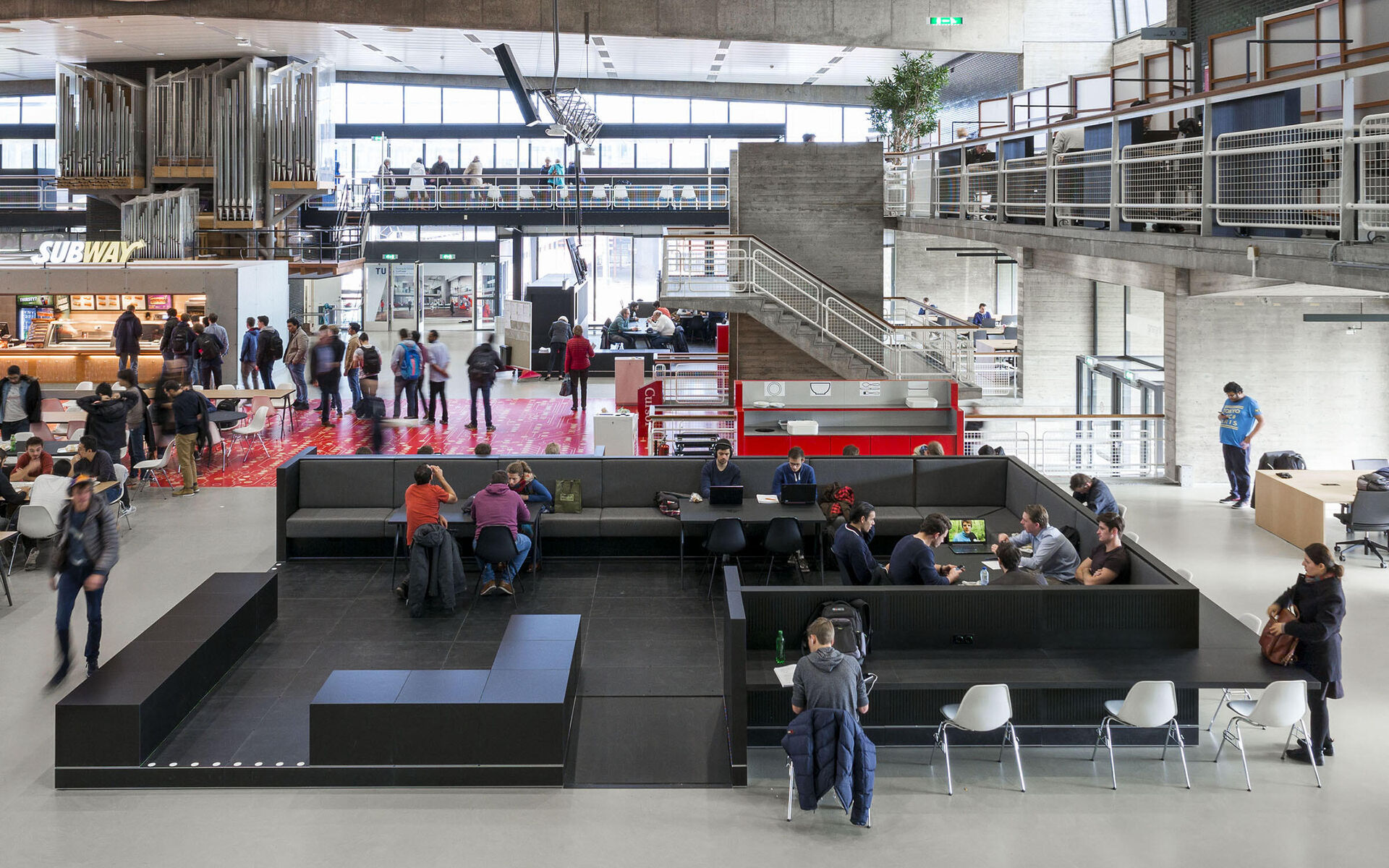 The central hall of the Eindhoven University of Technology auditorium (OD205, 1965) has been completely redesigned by BiermanHenket. The assignment was to create a robust, flexible design which could be used for study as well as for eating and relaxation.
The large, robust concrete hall is crossed by a number of traffic paths. Three elements have been introduced which direct the traffic paths, creating a natural zoning. The podium elements are completely disassemblable, so the auditorium can be cleared very quickly for events. The three podiums themselves are multifunctional and can be used for studying, discussions, relaxation and eating. They feature charging points and laptop connections.
Design:

2017

Client:

Technische Universiteit Eindhoven

Location:

Eindhoven

Delivery:

2017
Suppliers
Smeulders Interieurgroep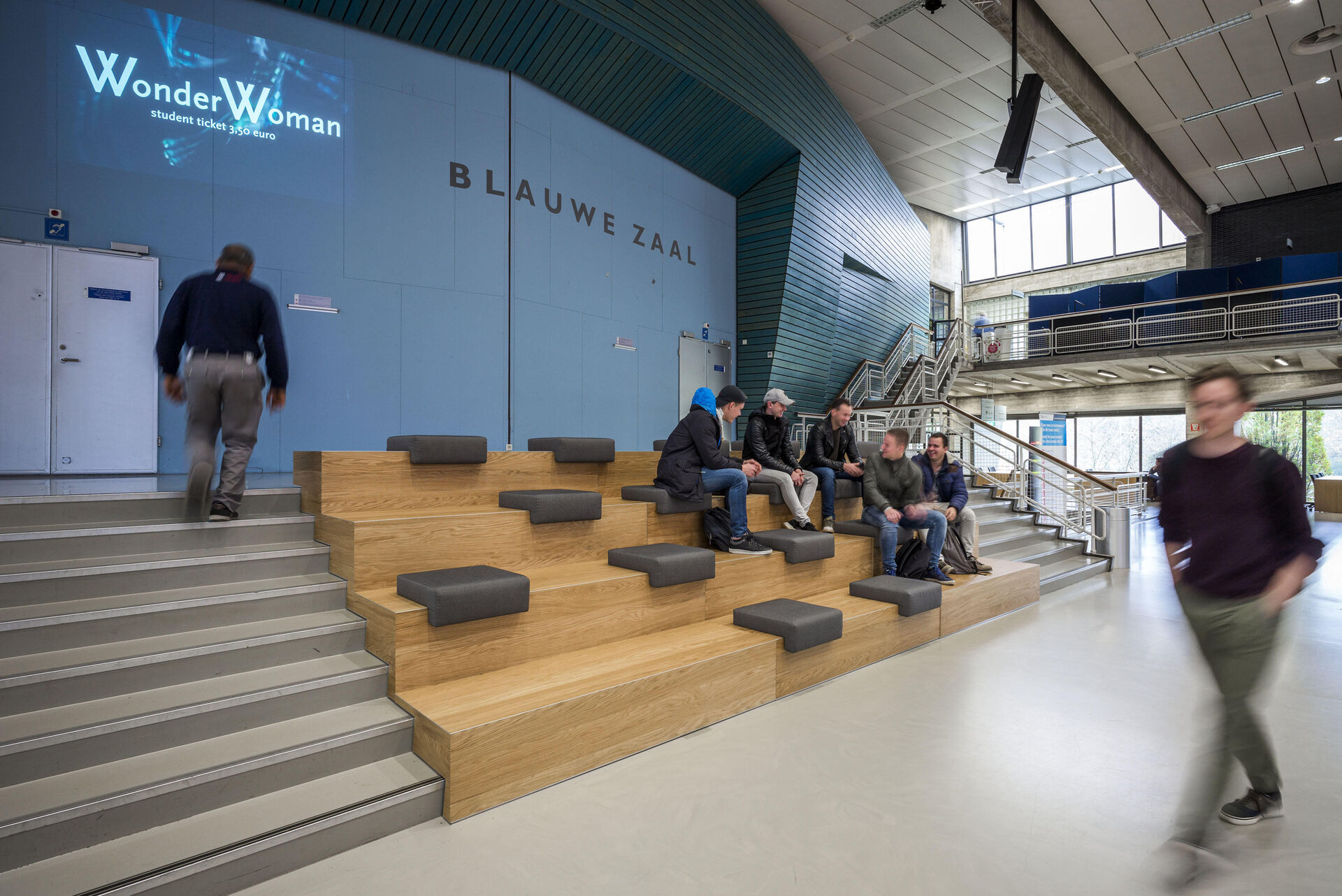 Extra seating on the stairs
A second eye-catcher is the oaken seating element on the central stairs to the large hall. By halving the number of treads and part-upholstering them, a pleasant seating element is created in four tiers, looking out over the space as if from a stand. Harmony with the remainder of the hall has been created by consistently applying the black and oak colour scheme. Workstations for concentrated work have been installed near the outside façade, in the form of black tables with electricity connections. The gallery features open workstations which can also be used for exams.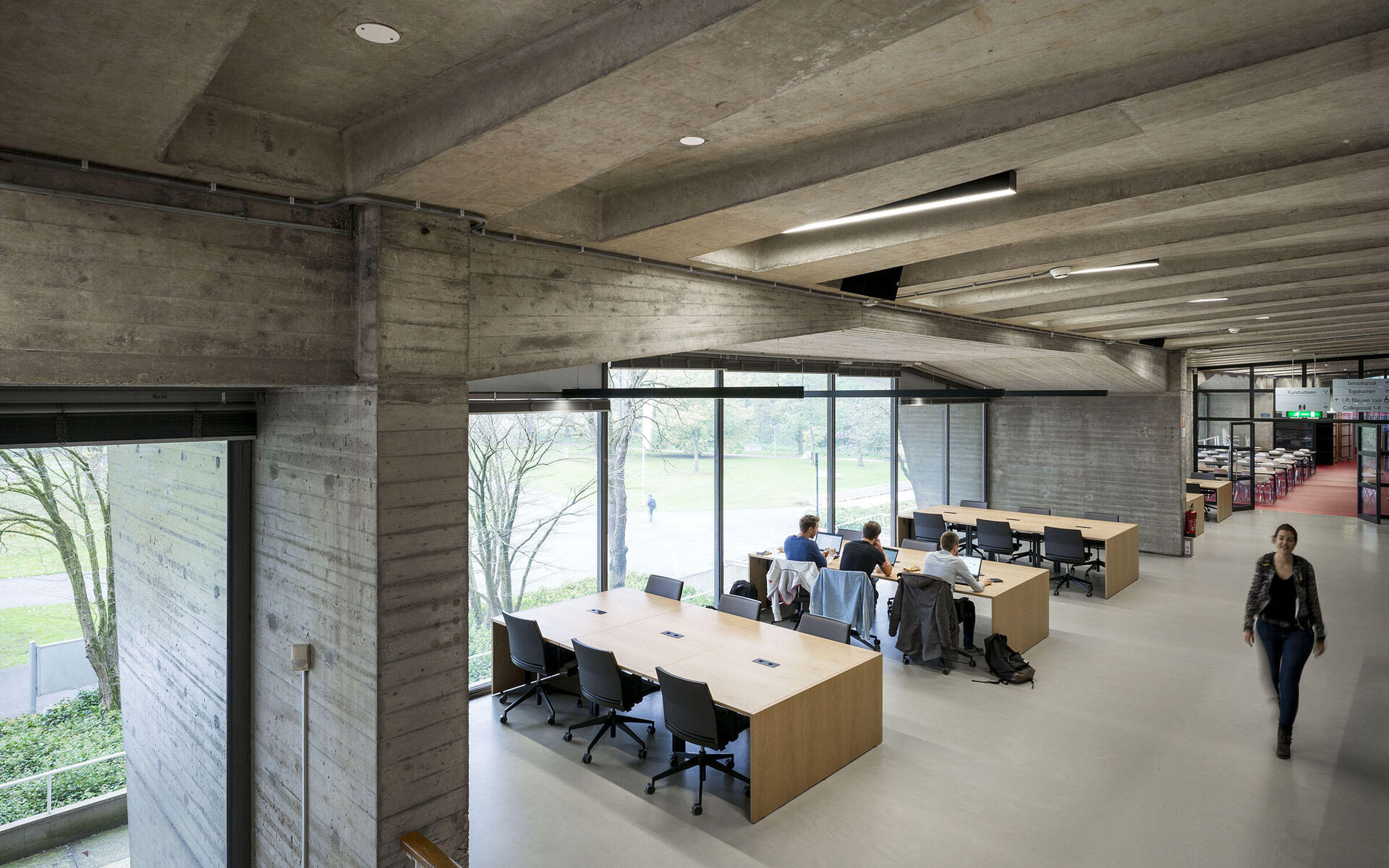 Study workplaces on the facade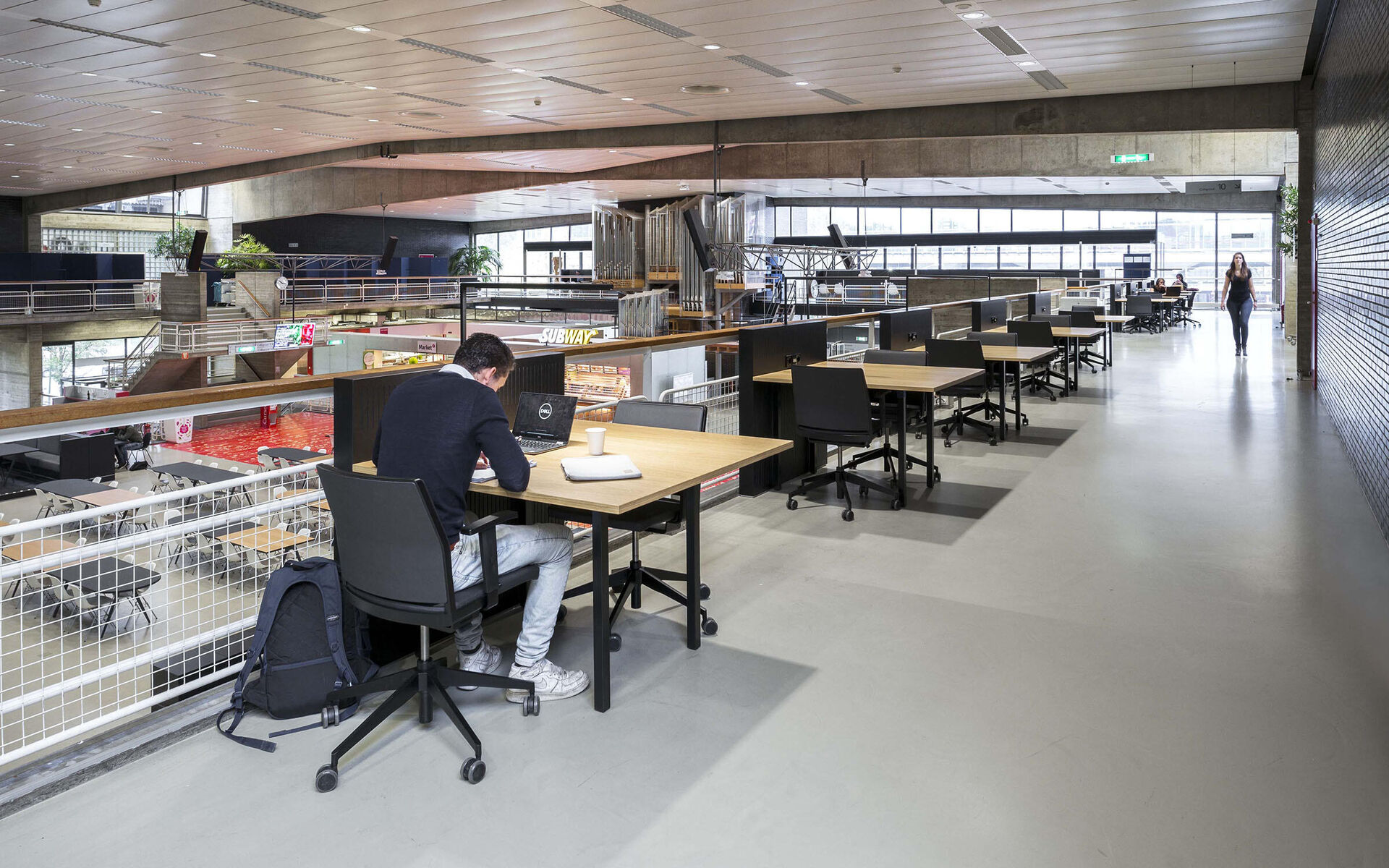 Study workplaces in circulation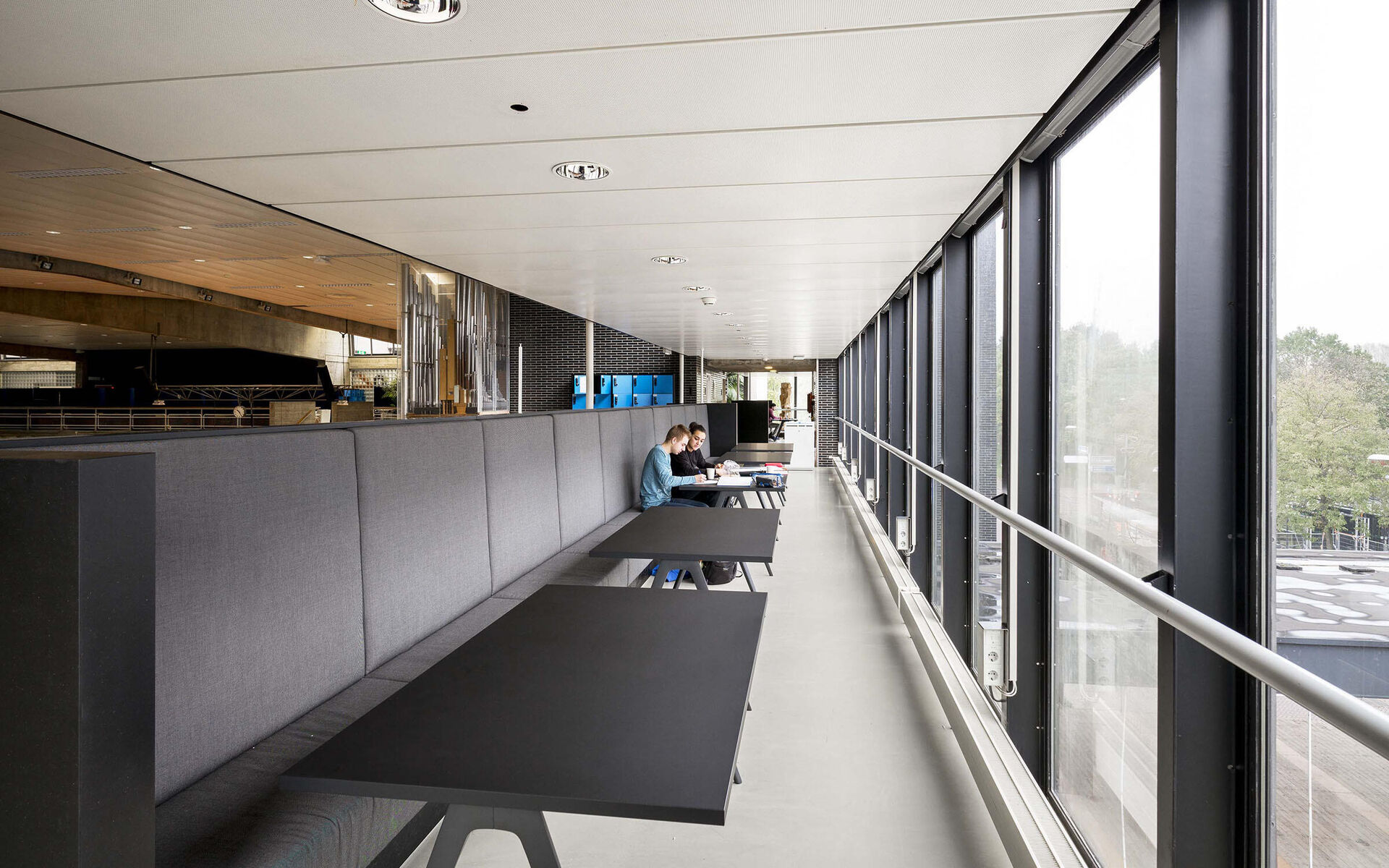 Study workplaces with a view
'The black podiums are islands which invite concentrated work as well as meet-ups. They can be used flexibly and can be easily changed or even removed completely for large events. The modular podium elements have hidden wheels.'
Yvonne Segers-van Wilderen, architect and partner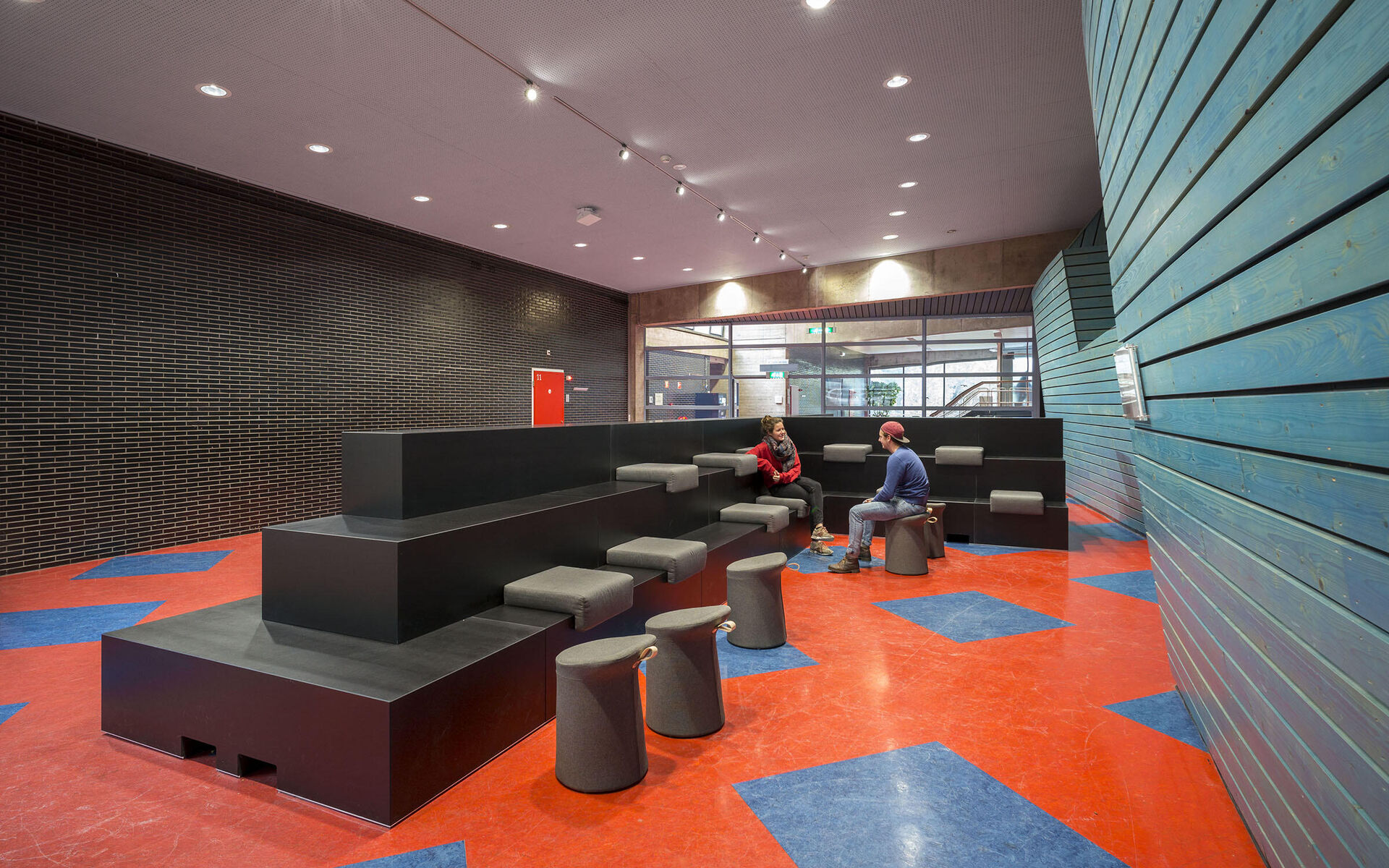 Seating element next to the large room