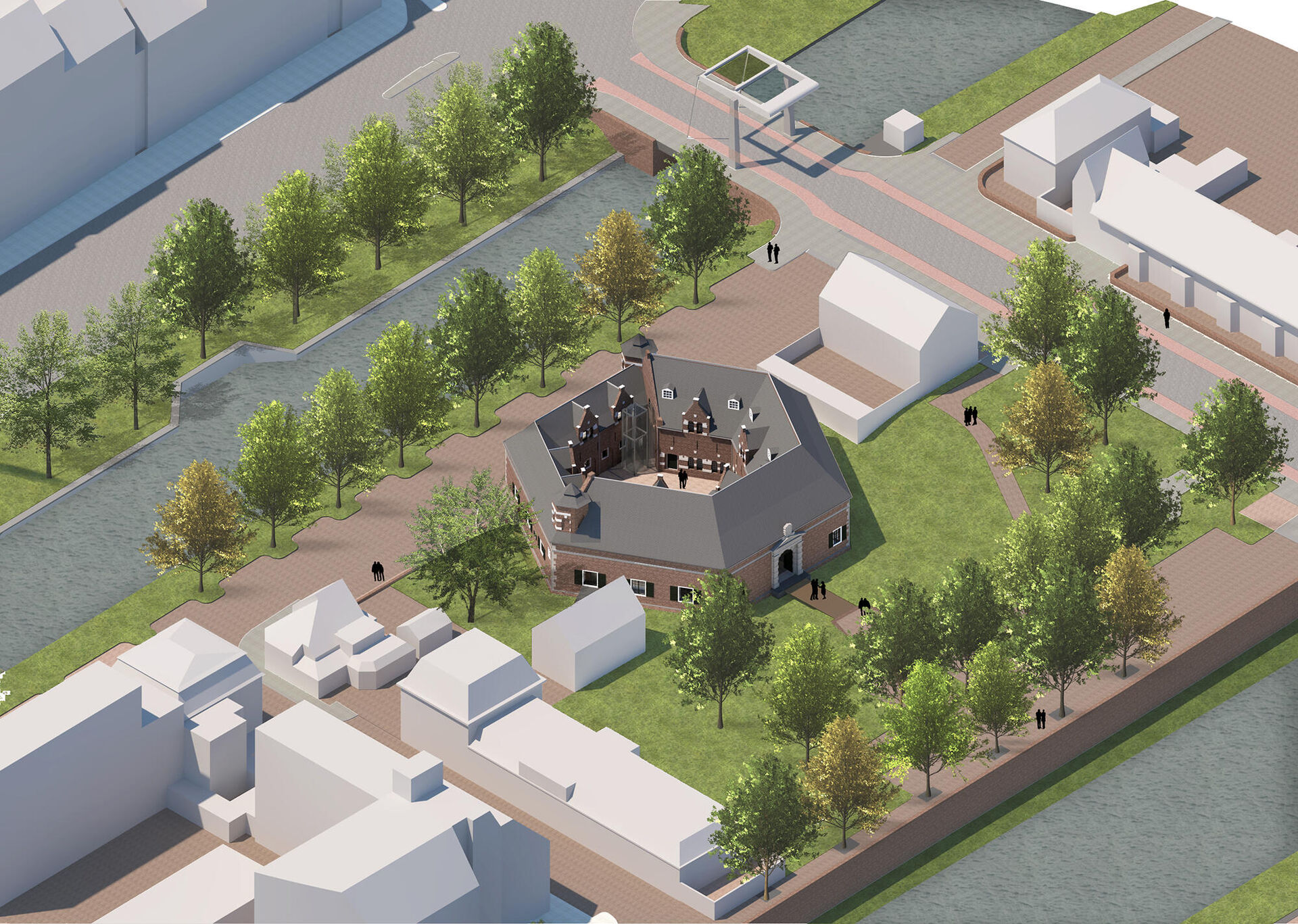 Over the past few years, BiermanHenket has been closely involved in the viability study into the repurposing and restoration of the seventeenth-century gunpowder magazine, the Kruithuis. Their plans have now been approved by the municipal council of 's-Hertogenbosch and so, more than four hundred years after it was first built, this remarkable national heritage site will enter a new era as a Fortress and Water Museum!

The new Fortress Museum will focus on the local story, the Eighty Years' War and the Siege of 's-Hertogenbosch, which took place in 1629. In addition, under the auspices of UNESCO, the Water Museum will revolve around four centuries of inundations around 's-Hertogenbosch and act as a visitor centre for the Zuiderwaterlinie. The Kruithuis, the only remaining gunpowder magazine from the Eighty Years' War in the Netherlands, is an important national heritage site.
In close partnership with the Kring Vrienden and the council of 's-Hertogenbosch, BiermanHenket has been developing a careful, realistic and well thought out design for the building. On the basis of that design, the Kruithuis can be restored and repurposed as a public building. Its new role as a museum will be subtly integrated into the monumental hexagonal building. The museum route will make full use of the existing, virtually unchanged structure. The main entrance will remain as it is now, the ground floor and first floor provide a lovely view of the courtyard and will stay connected to each other through the existing, historical spiral staircase. New additions, such as a transparent lift used as an additional link between the ground and first floors, will be integrated as subtly as possible into the unique, historic context.

The Kruithuis will not only gain a new perspective due to the repurposing, it will also be rendered more future-proof in terms of sustainability. The building will be fitted with a sustainable heating and cooling system and the building envelope will be insulated appropriately. All alterations were developed with care and respect for the monument.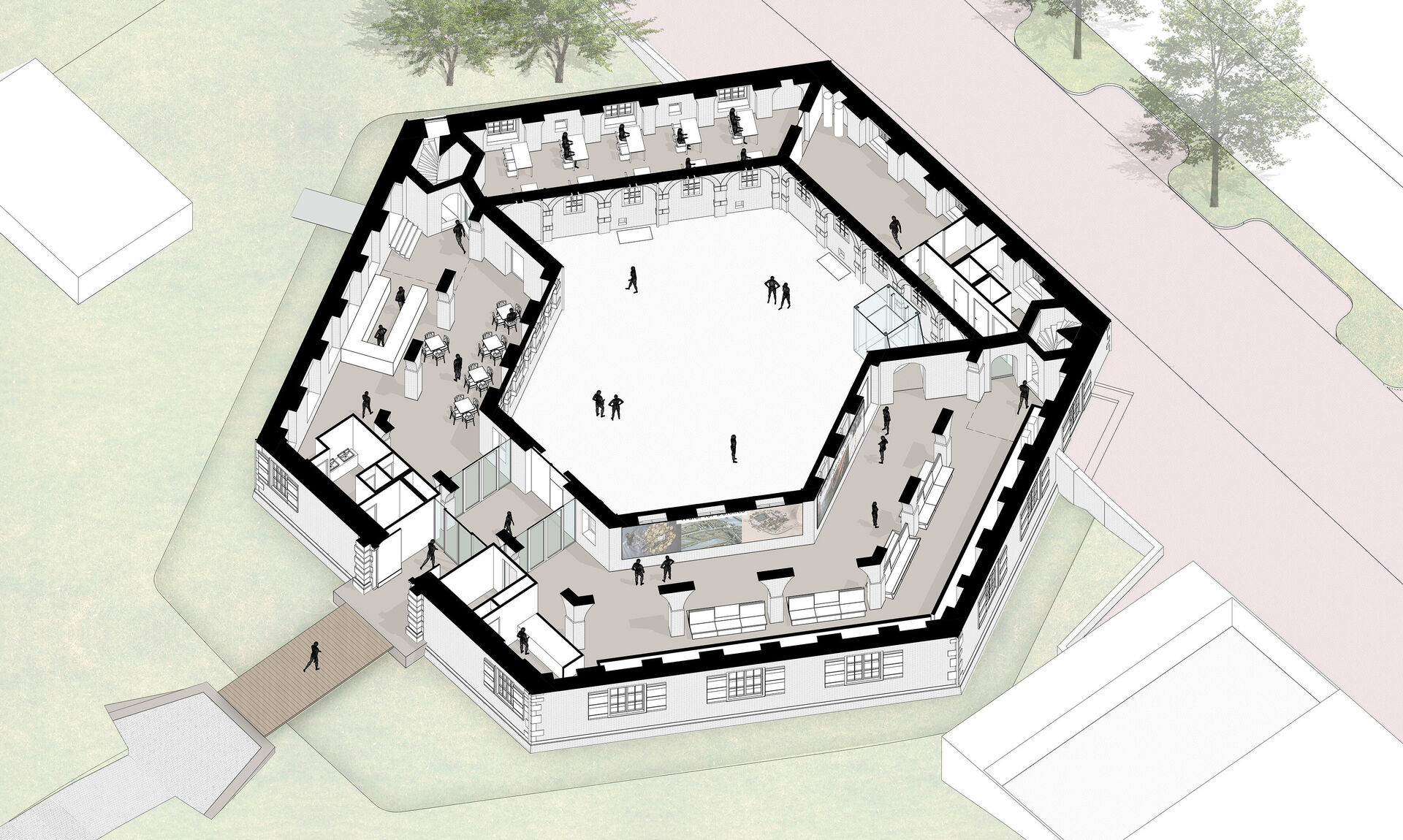 View floor plan ground floor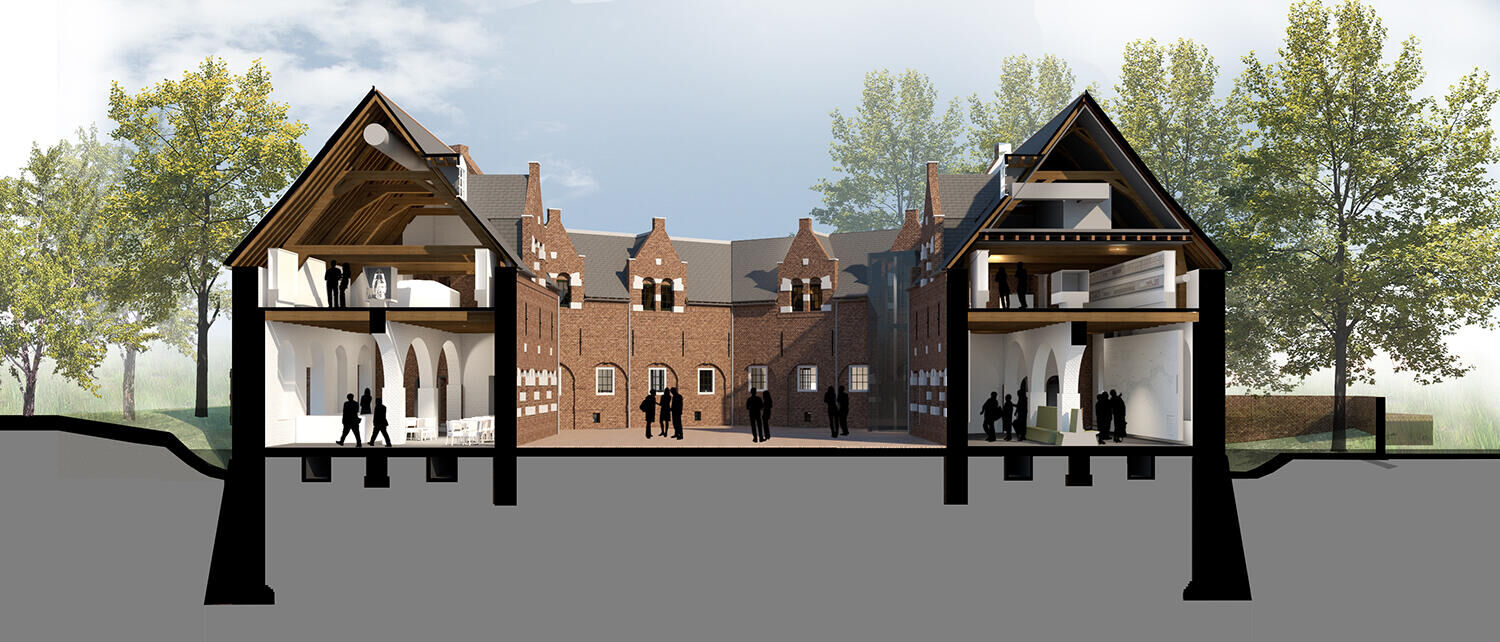 Cross section with the interior and courtyard visible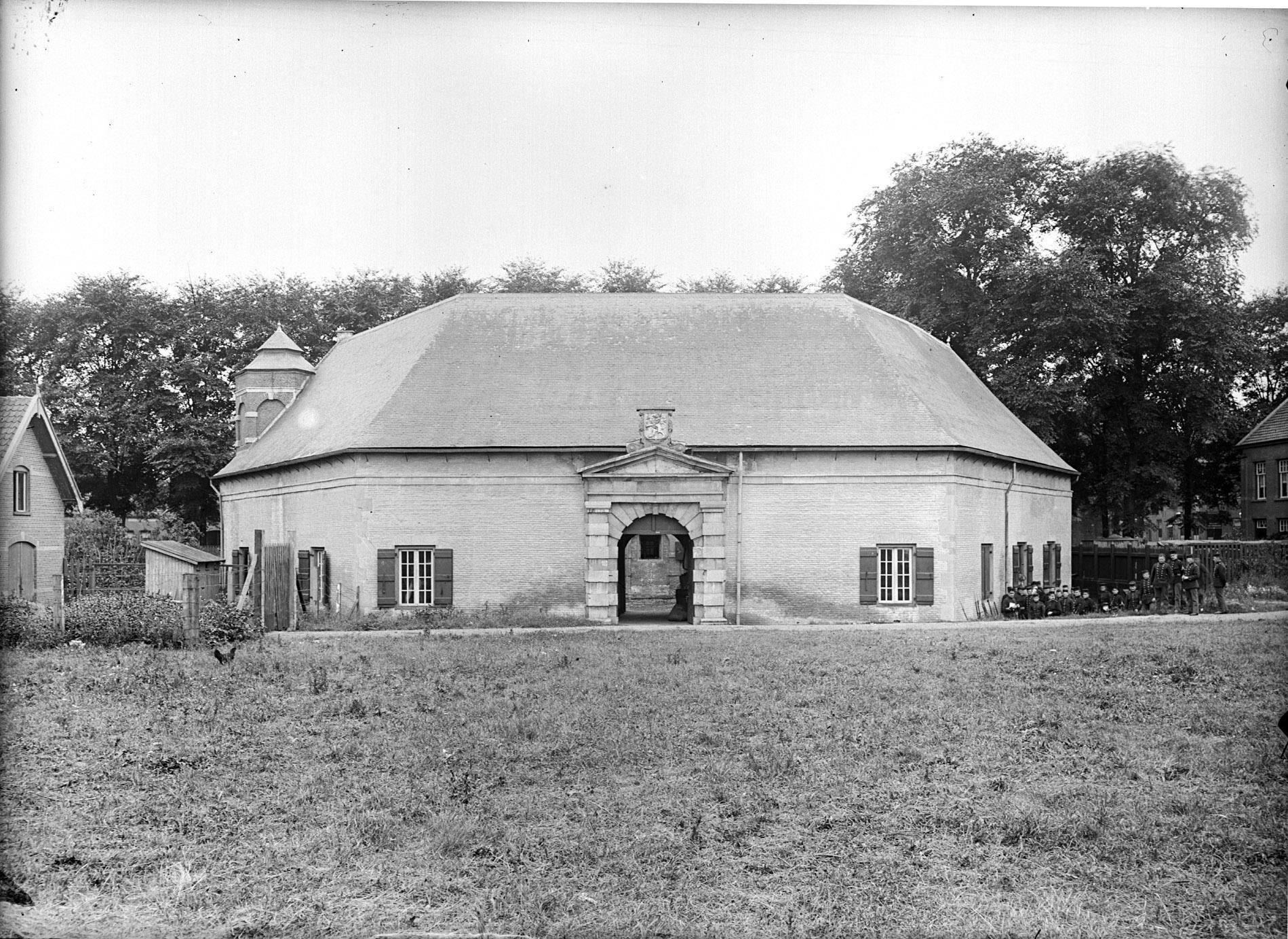 Historical image facade Kruithuis