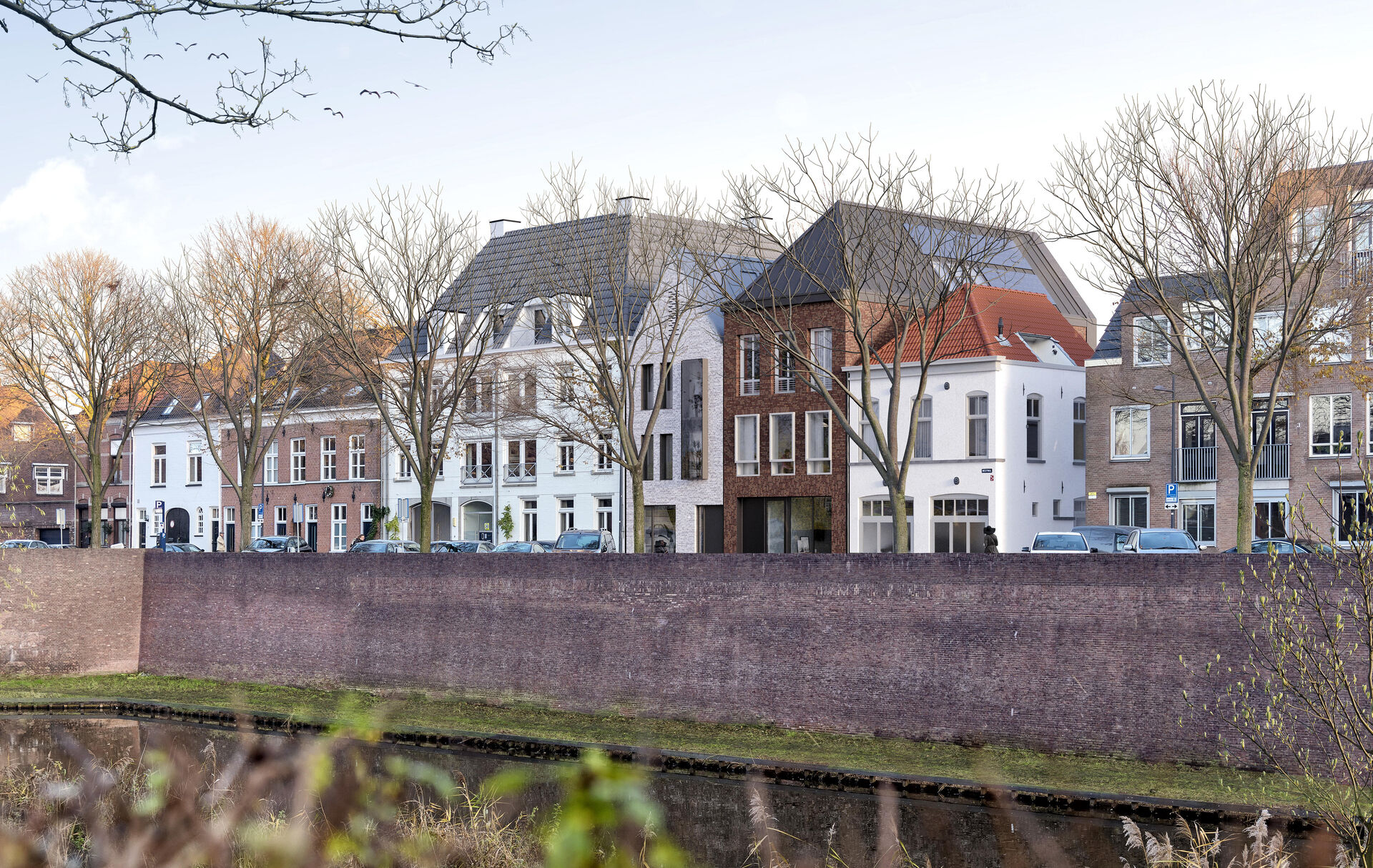 Two authentic city villas are being built at a beautiful location on the Dommel in the historic city center of 's Hertogenbosch. BiermanHenket designed these villas that have been carefully fitted into the context of mostly nineteenth century town houses.

On the spot where a fierce fire left a hole in a row of historic buildings, the construction of two high-quality homes is planned for 2022. Our office has designed the two houses in such a way that they fit well into the varied adjacent buildings. They each have their own character: one house is characterized on the street side by a modestly detailed flower frame and a facade of a gray nuanced, elongated brick. The other house has a more classic facade layout of three bays and is built in red brick. The interior is also special: the considerable difference in height between the street and the garden side has been used to design a modern open split-level layout for the spacious villas. The left house has a loft on the garden side that brings daylight deep into the house, the other house ends with a single-storey extension and roof terrace with a view of the garden.

The city villas are not only carefully designed and detailed, sustainability is also woven into the design. The city villas are designed in such a way that they comply with BENG: almost energy neutral buildings. High-quality insulation and high requirements for crack sealing ensure this, among other things. Large glass fronts provide a beautiful view of the garden at the rear, but also offer the opportunity to optimally use the sunlight for passive heat and daylight. In summer, this heat is kept out by slats and sun protection, integrated into the design. In addition, the houses are almost completely self-sufficient thanks to a heat pump and solar panels. The cars can be parked indoors, making the garden completely available for plants and trees and the roofs of the workshops in the garden have a green moss-sedum roof that serves as a water buffer and ensures more biodiversity in the city.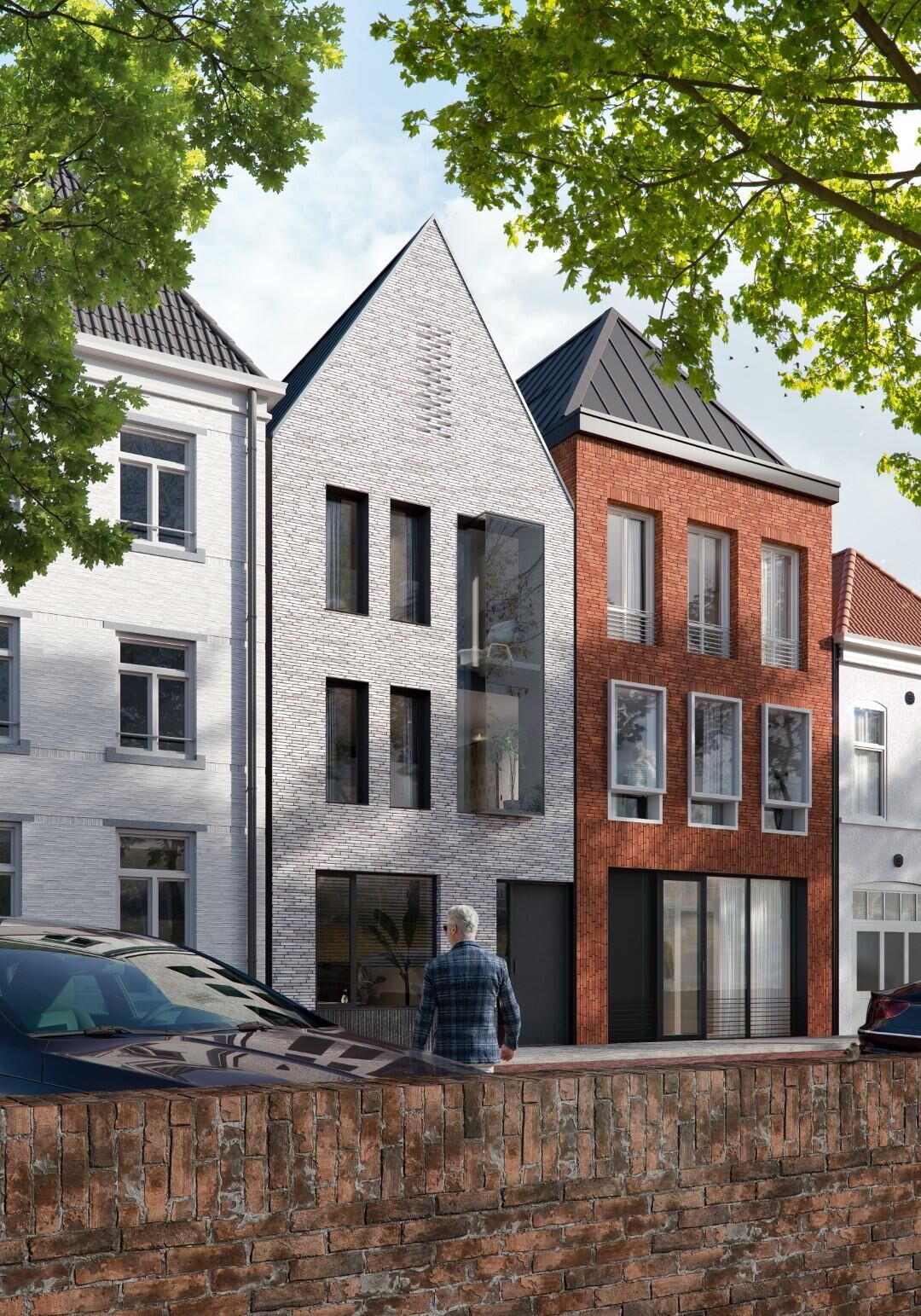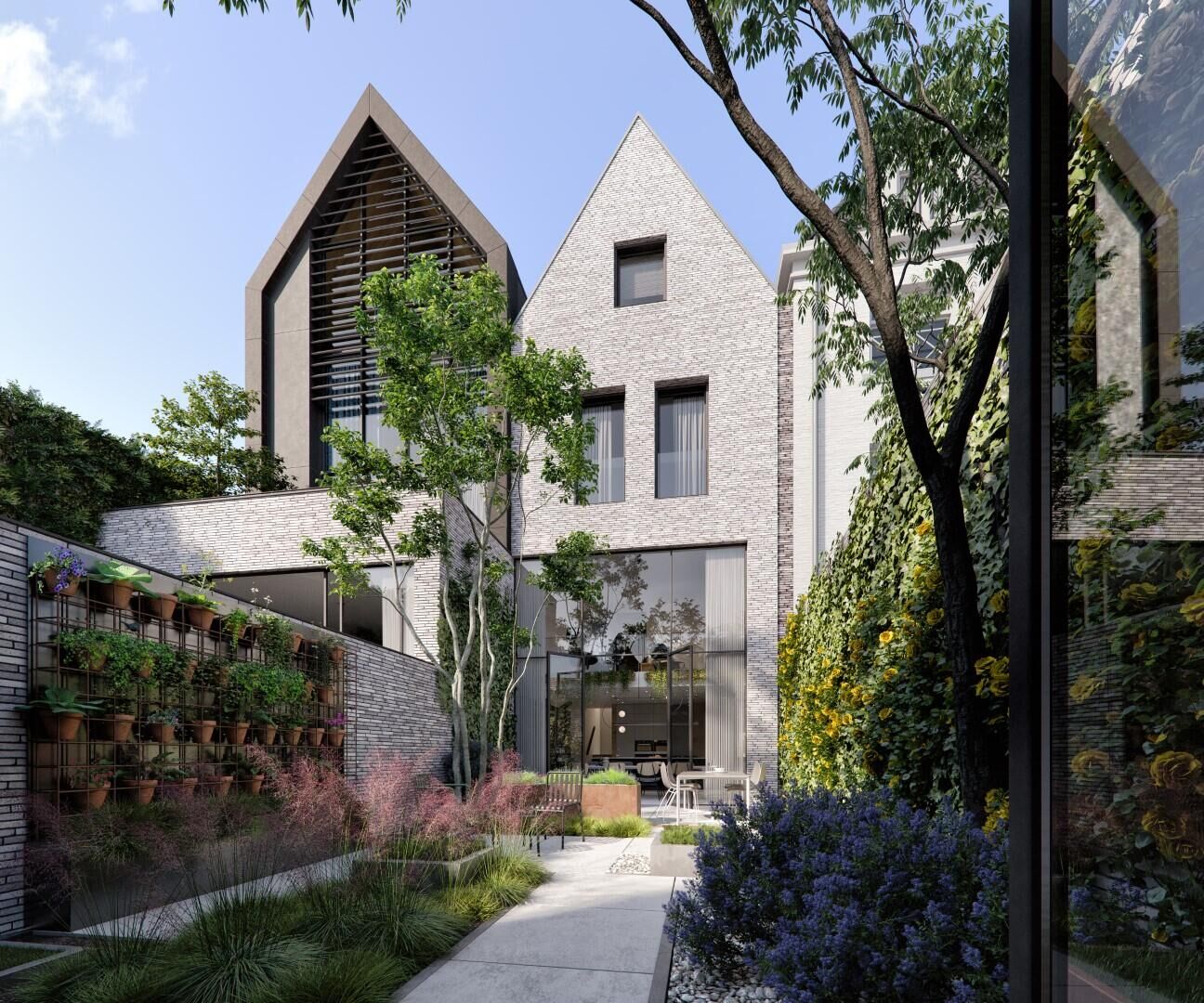 Render facades and garden
'BiermanHenket designed these villas that have been carefully fitted into the context of mostly nineteenth town houses.'