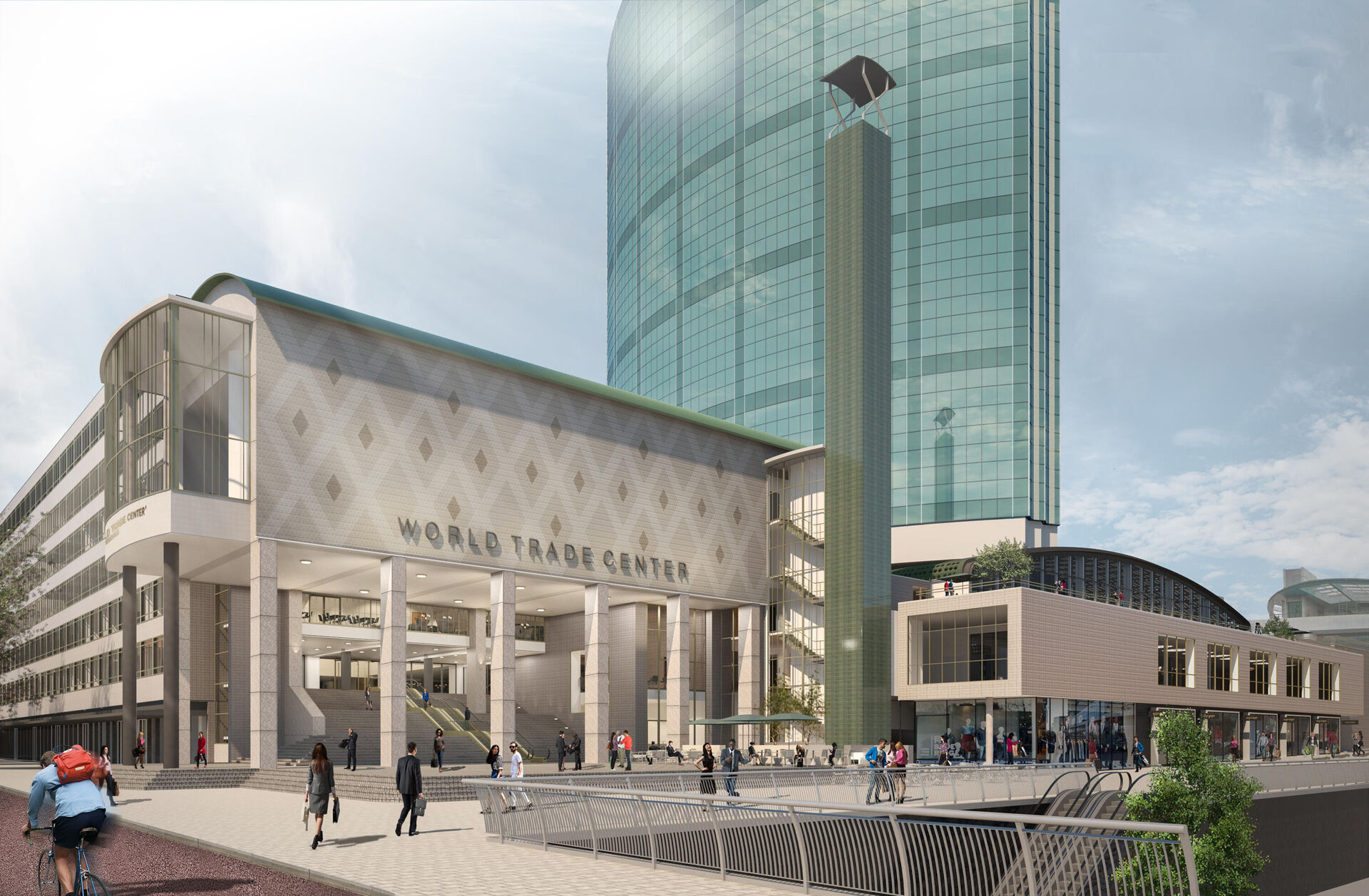 World Trade Center Rotterdam is an 82,000 m2 large building complex and is being revitalised in stages. BiermanHenket formulated the master plan in collaboration with Bouwinvest and is producing subplans. One of the subplans concerns a new corridor that connects the car parks with the Main Hall. The connecting corridor was recently opened and taken into use.

In addition to large interventions such as augmenting the sustainability of the monumental façades, the building complex will also be made future-proof and more functional, by introducing smart adaptations. One of the adaptations is an internal connection between the car parks and the Main Hall, providing access to offices in the high-rise and low-rise buildings. This will result in a significant improvement in the routing and traffic flow in WTC Rotterdam. Additional advantages of the new route are that the lifts in the high-rise don't need to be used as much and that it allows for improved supervision of visitors in the WTC Rotterdam from a security point of view.

In order to carry the high-quality finishing of the monumental Main Hall through into the connecting corridor to the car parks, a sophisticated palette of materials with a timeless appearance was selected. For instance, two sets of stairs have been covered with muschelkalk and a sleek steel façade forms the entrance from the car park. An illuminated wall of etched glass featuring a print in WTC house style runs through the corridor. Various works will start in stages throughout 2020, including the realisation of a hotel. The entrance area is also being redeveloped, which includes the addition of escalators.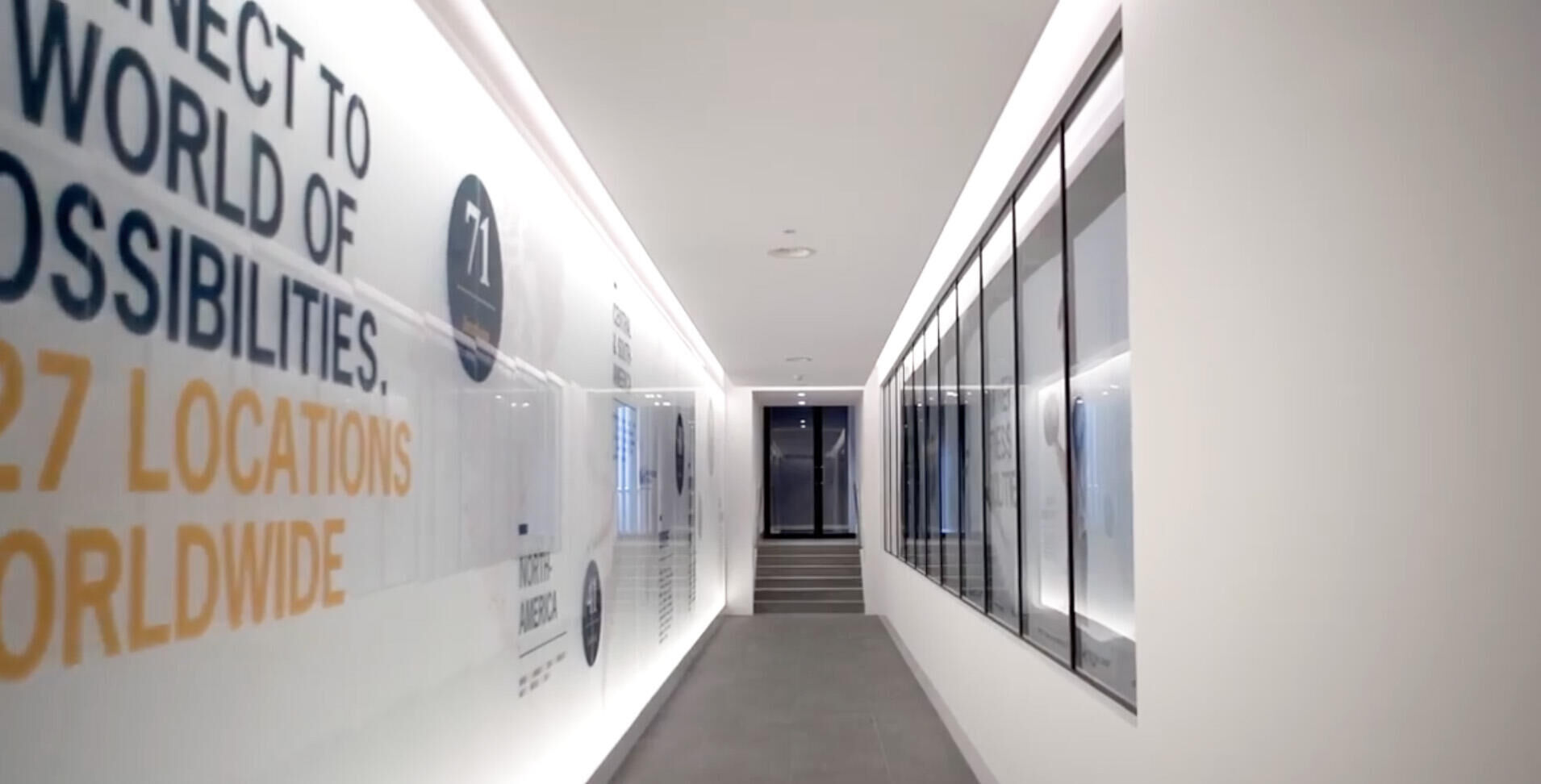 New connecting corridor ©WTC Rotterdam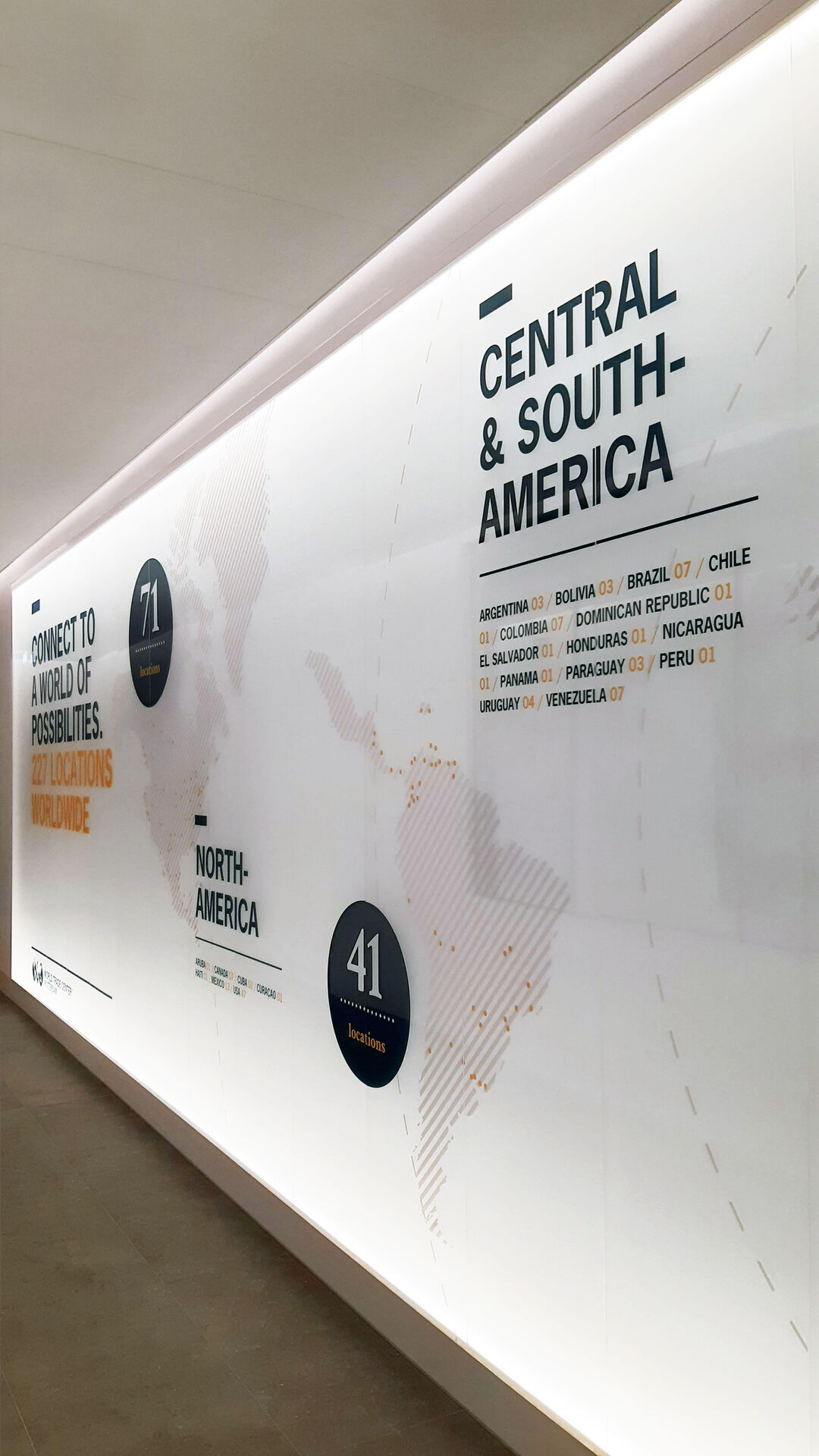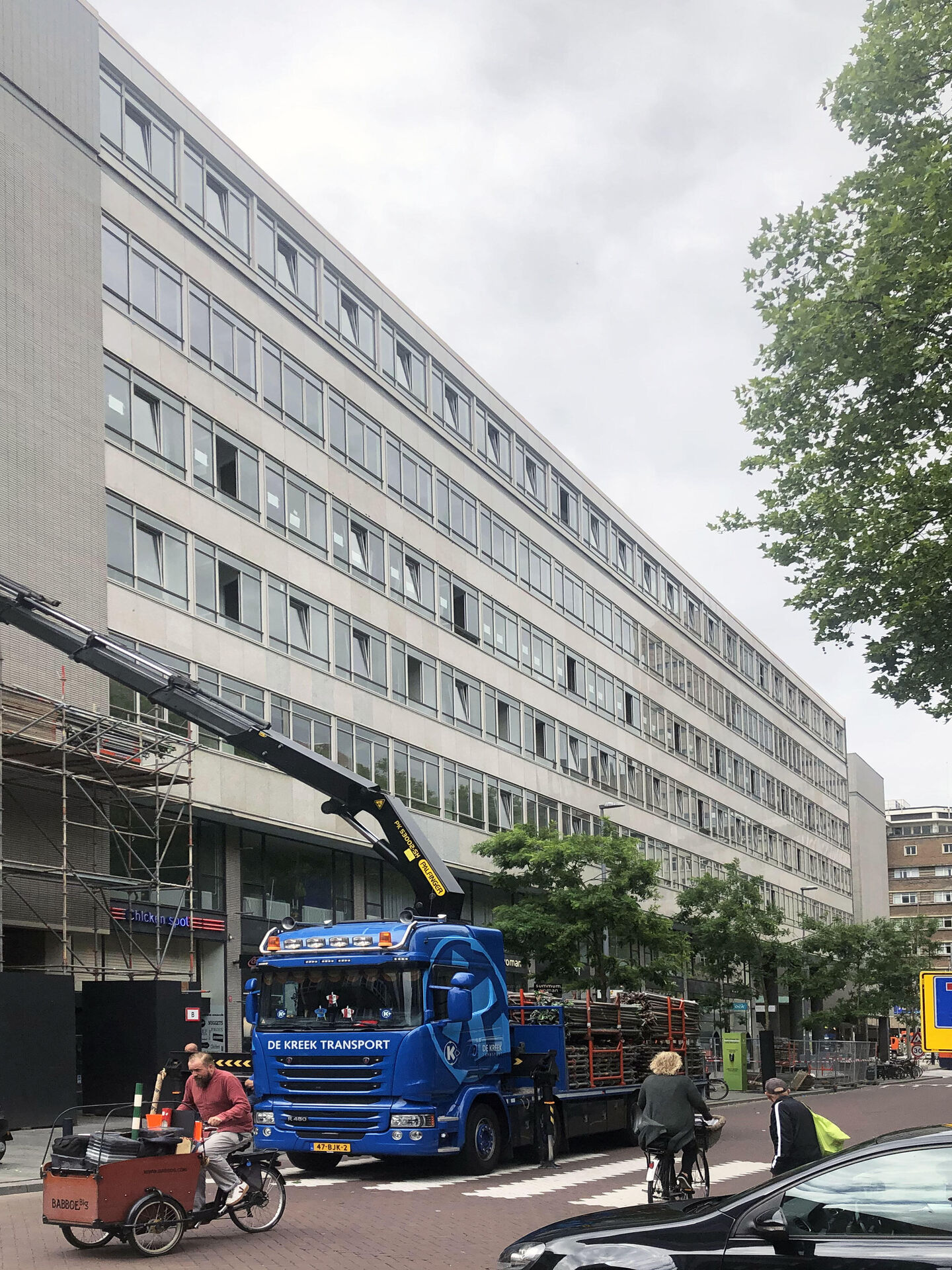 Scaffolding coming down from the new façades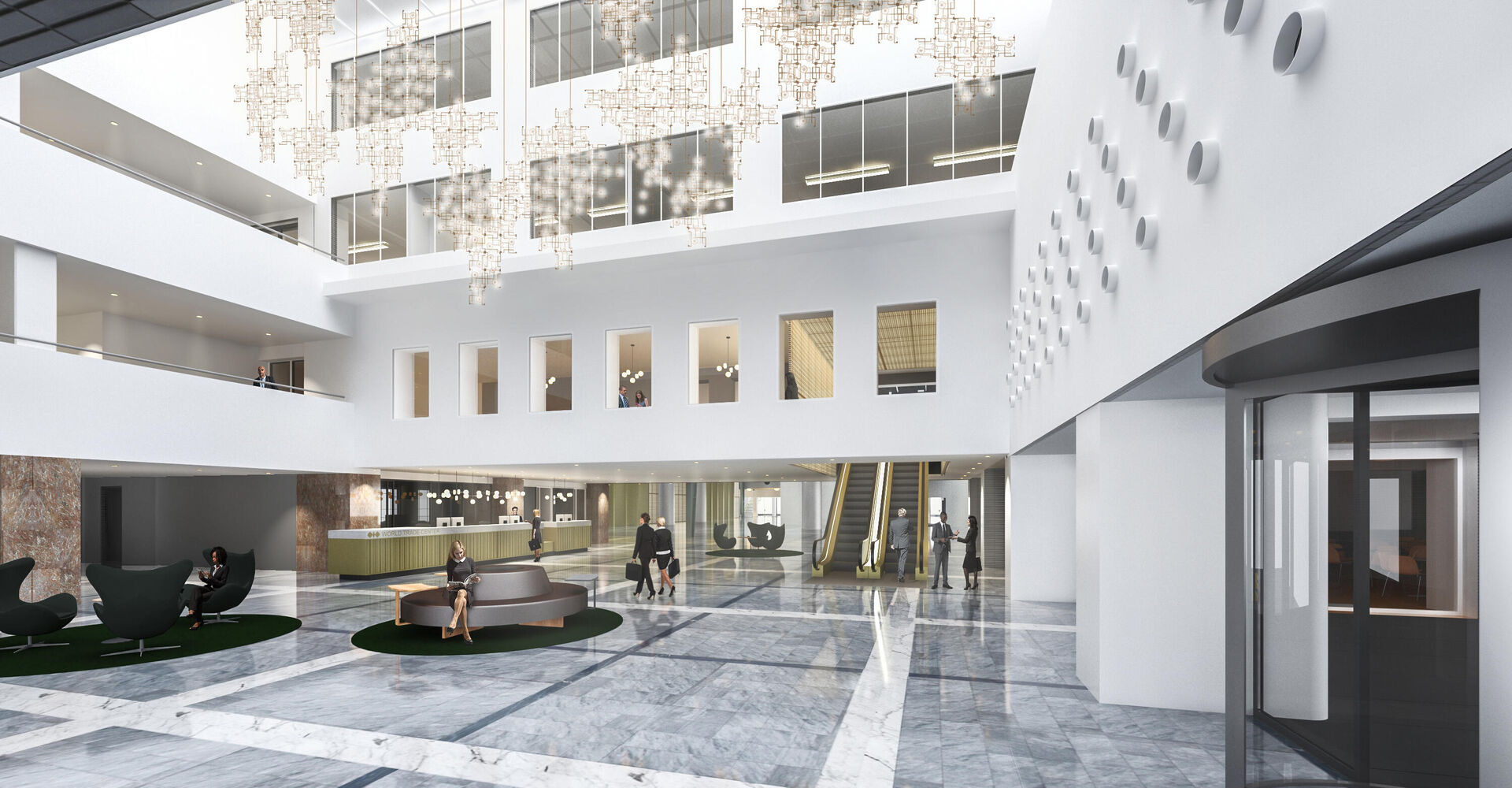 Impression of entrance hall with elevators