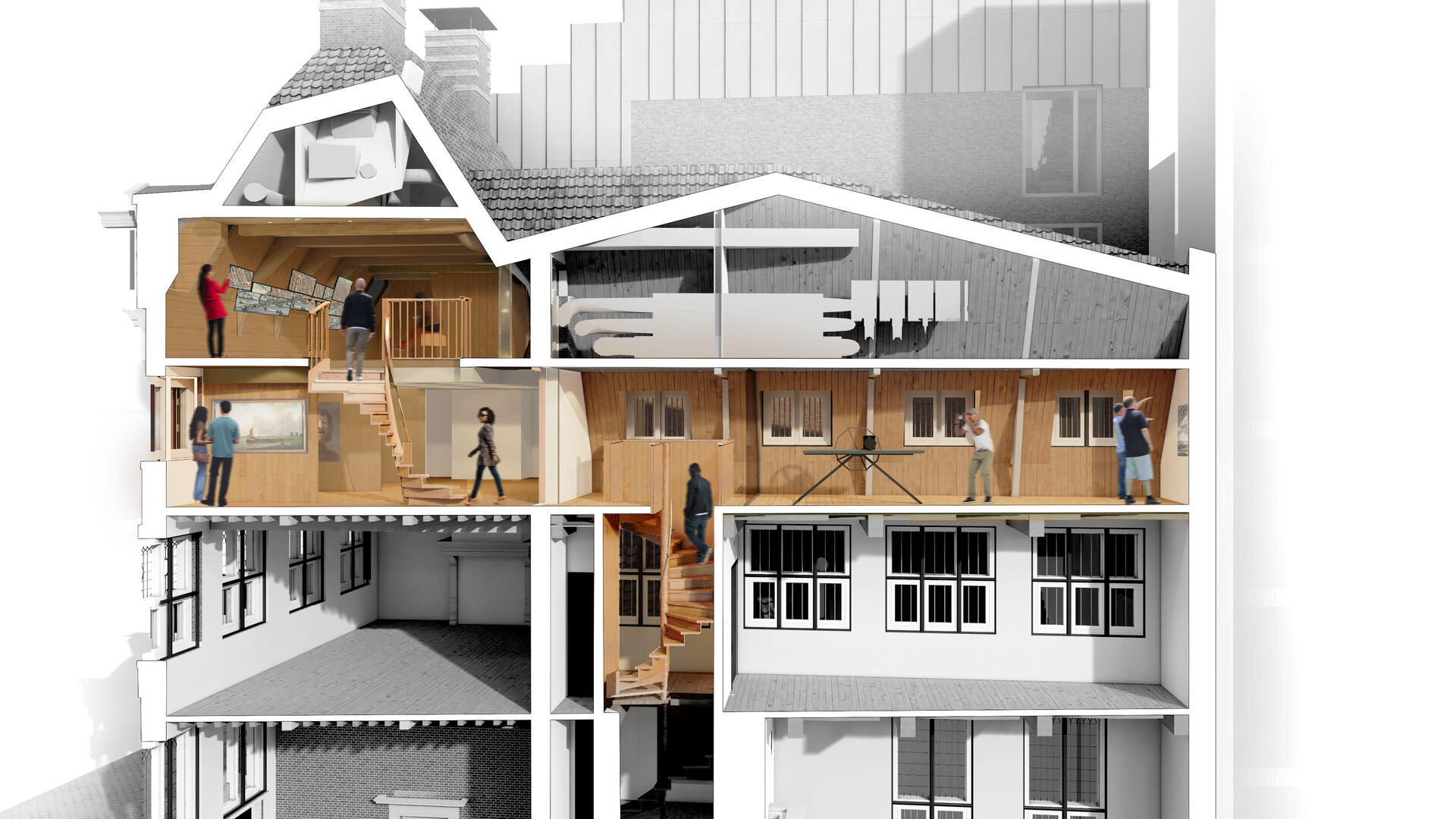 On 31 October, work started in Rembrandt House Museum in Amsterdam for the restoration and sustainability of the museum. BiermanHenket has been involved in the renovation since 2018, with retention of the monumental qualities of the 17th-century home of Rembrandt as a guiding principle. This work is the first phase of a larger master plan for the renovation and expansion of the museum.
In this first phase, the museum and public spaces will be improved, locally expanded and redesigned. For example, the museum will have a third exhibition hall, etching attic, prologue and epilogue room.
Rembrandt House Museum will also be renovated into a sustainable and future-proof museum. For example, the attic floor is thoroughly insulated, existing windows are fitted with monumental glass in various places and/or rear windows are installed. Sustainable paint and recycled floor wood are used in this renovation.
The renovation will be completed on 18 March 2023 and Rembrandt House Museum will reopen to the public.