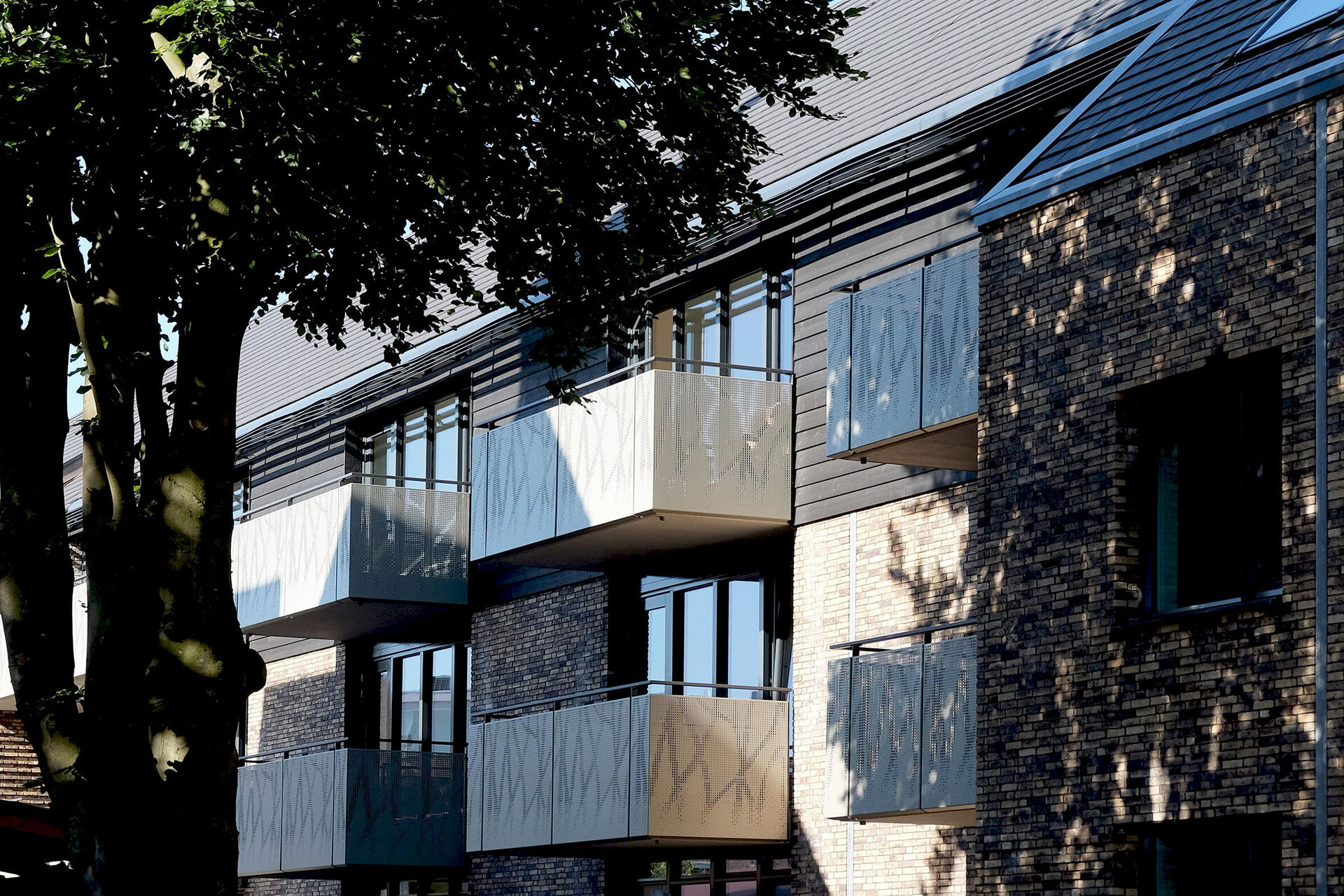 We are currently working very hard on the completion of the eighty-nine new assisted-living apartments at Park Vossenberg in Kaatsheuvel.

The new development has been carefully integrated into a small-scale, village-style context. The architecture has been mainly realised in brickwork with timber cladding and metal balustrades and has been designed as a translation of a modern farmhouse, using traditional materials. Older people with a demand for health care will be able to live here, in a green, park-like environment. The park is public: that way, the residents remain visible participants in the social fabric. The chapel, which was transformed by BiermanHenket at an earlier stage, acts as the heart of the site. The location of the new volumes results in a street between the chapel and the new constructions. The street is a continuation of the sight line which may be experienced from the historic prayer walk, nowadays only indicated by a row of old oak trees. The grounds will be redesigned in the near future: important trees will remain in place and will become part of communal gardens, patios and a church square for the residents as well as for the village.

"It is wonderful to see how the concept behind the new construction is coming together. Our aim was for the new development to fit in with the chapel on the opposite side. In order to achieve this, we selected a palette matching the brickwork used for the chapel. When walking around the newly constructed buildings, the spire of the chapel will remain largely visible above the roofs and will act as a landmark. The balustrades feature a pattern in perforated steel, offering the residents protection on the balconies whilst at the same time providing a transparent feel. The pattern is a graphic translation of the tree silhouettes in the park and in direct sunlight, the pattern produces a special light and shade effect on the façades," Architect Partner Yvonne Segers van Wilderen explains. The autumn will see the first residents moving in.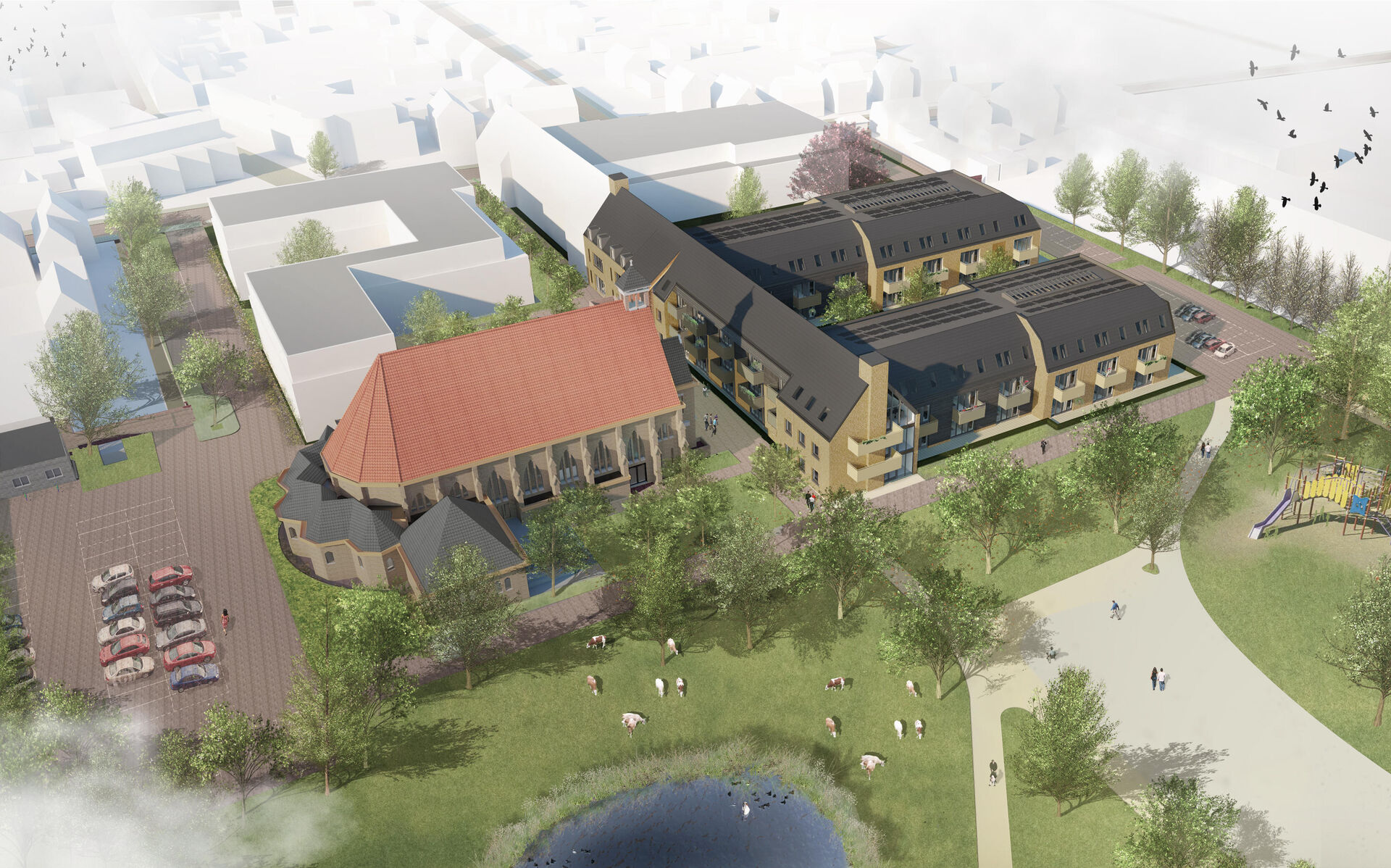 Visualisation of Park Vossenberg - a bird's-eye view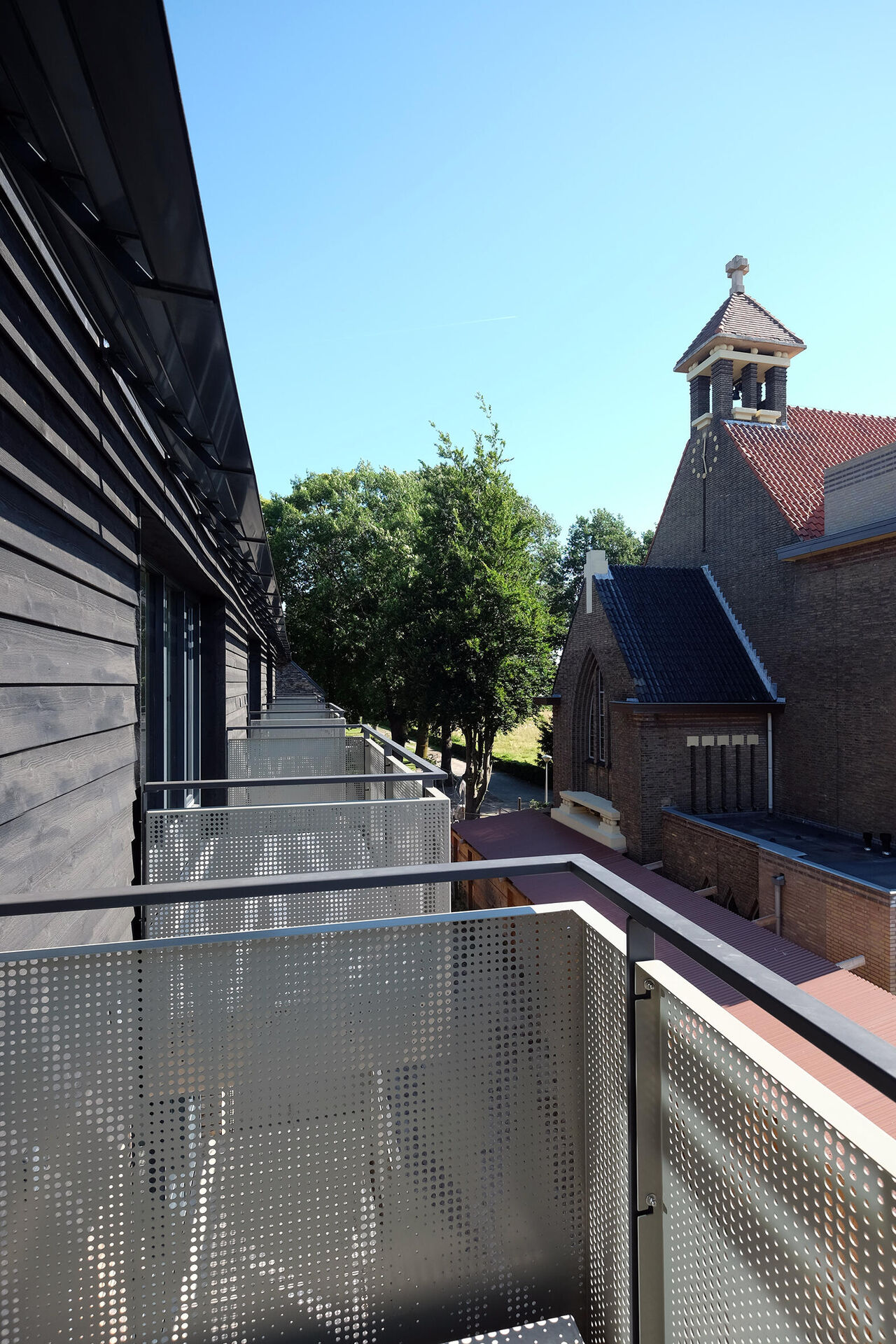 View of the chapel from the balconies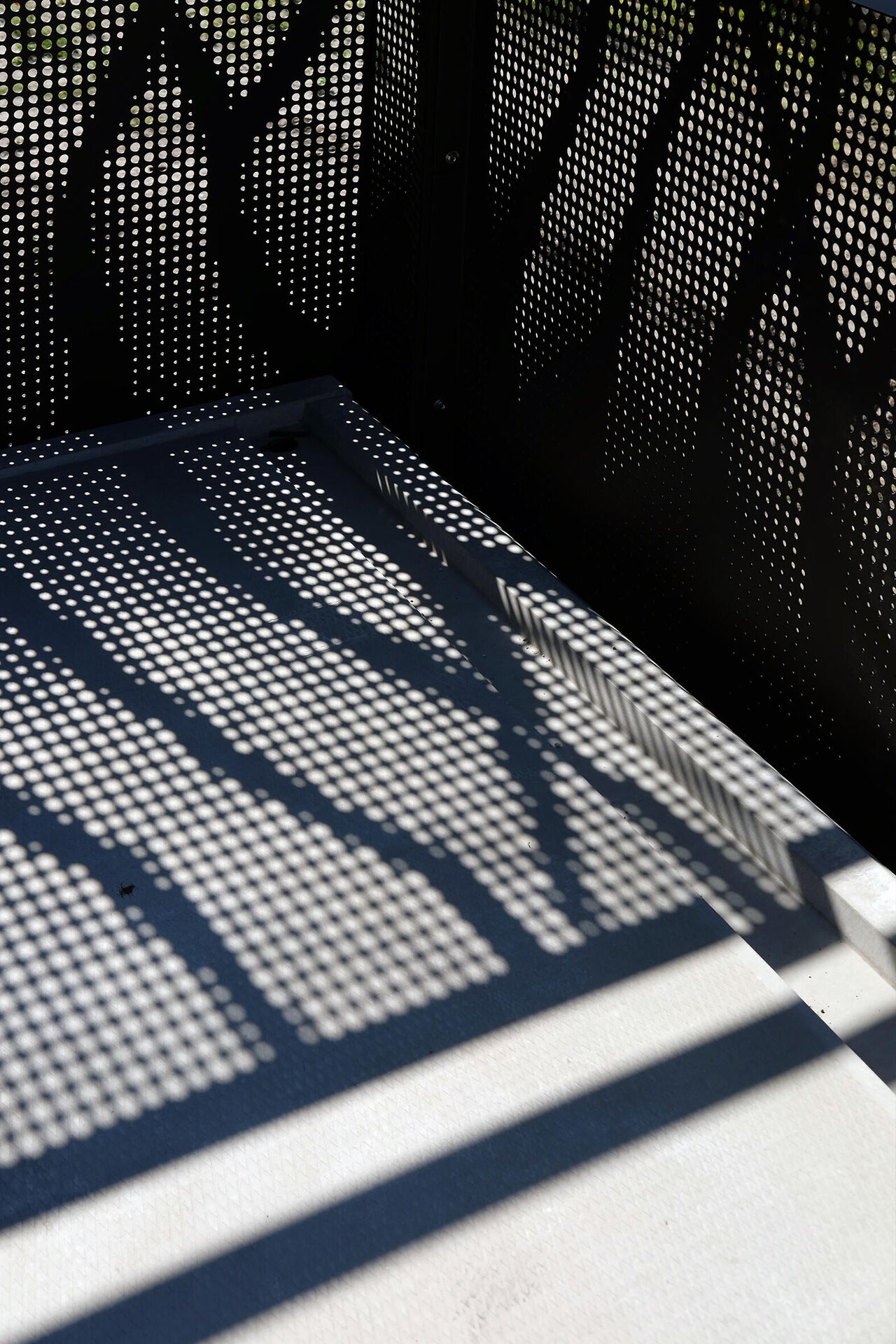 "The balustrades feature a pattern in perforated steel, offering the residents protection on the balconies whilst at the same time providing a transparent feel."
Yvonne Segers-Van Wilderen, Architect Partner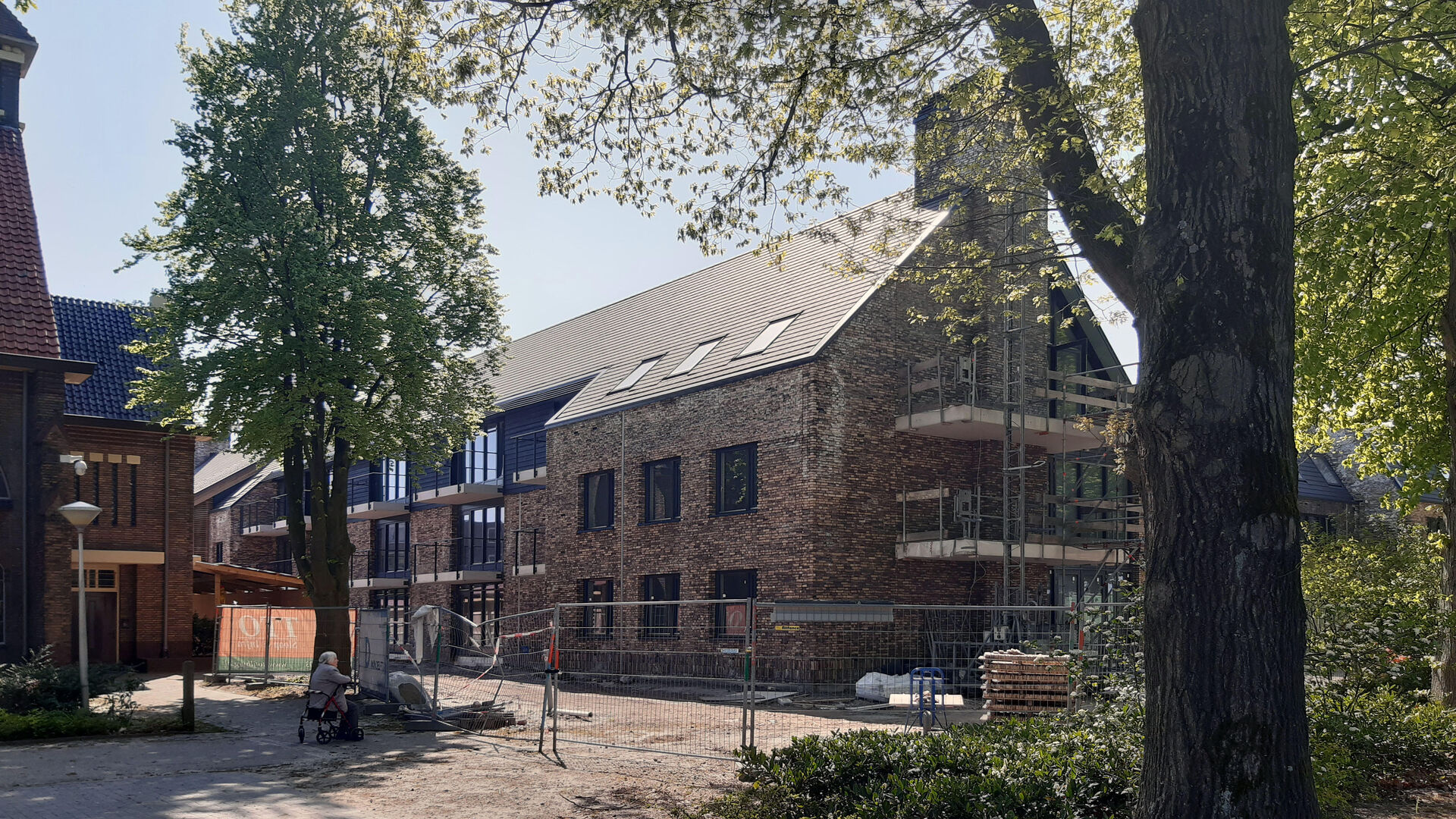 Apartments seen from the historic prayer walk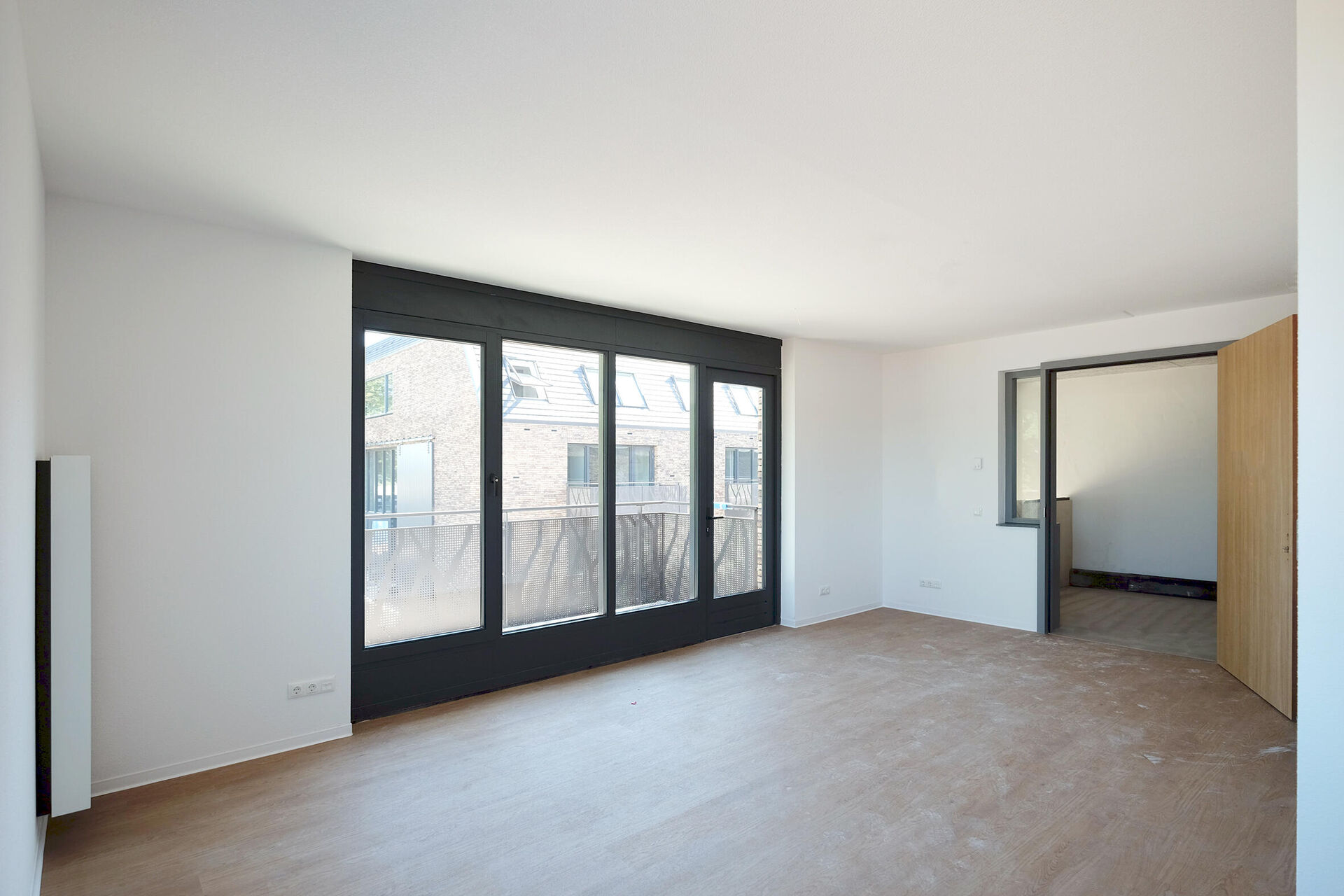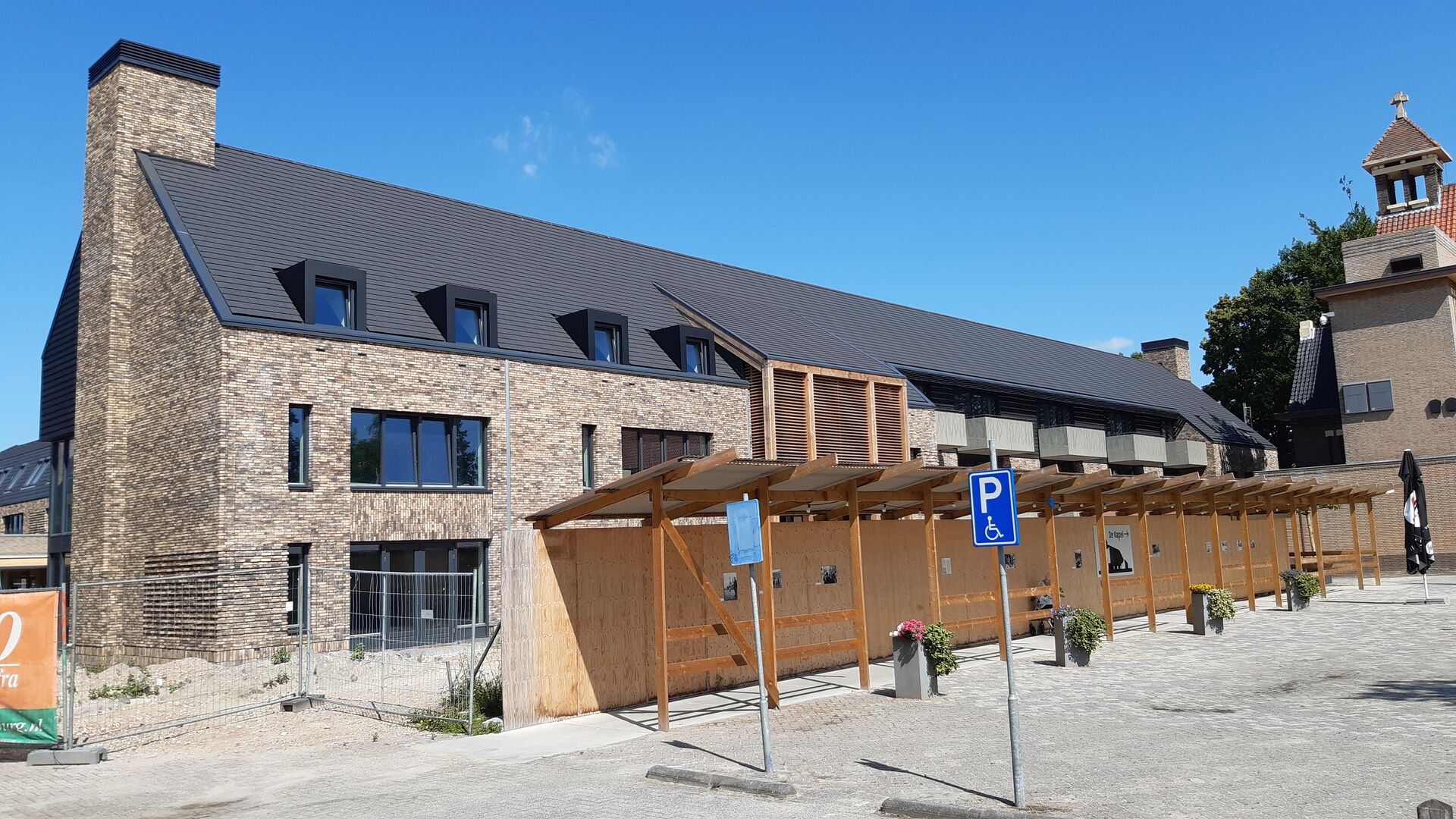 View of entrance side before removal of construction fences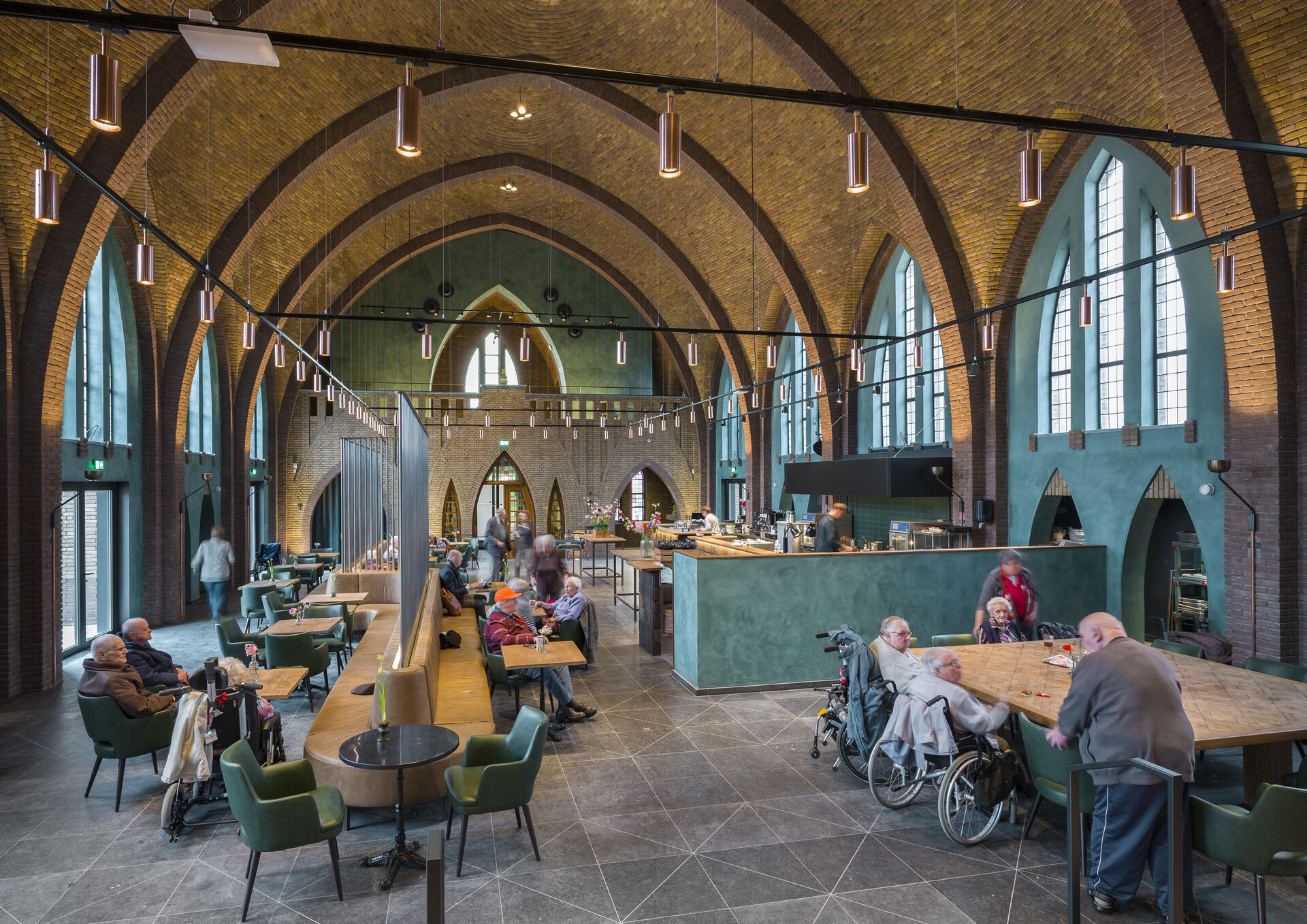 Meeting space inside the chapel