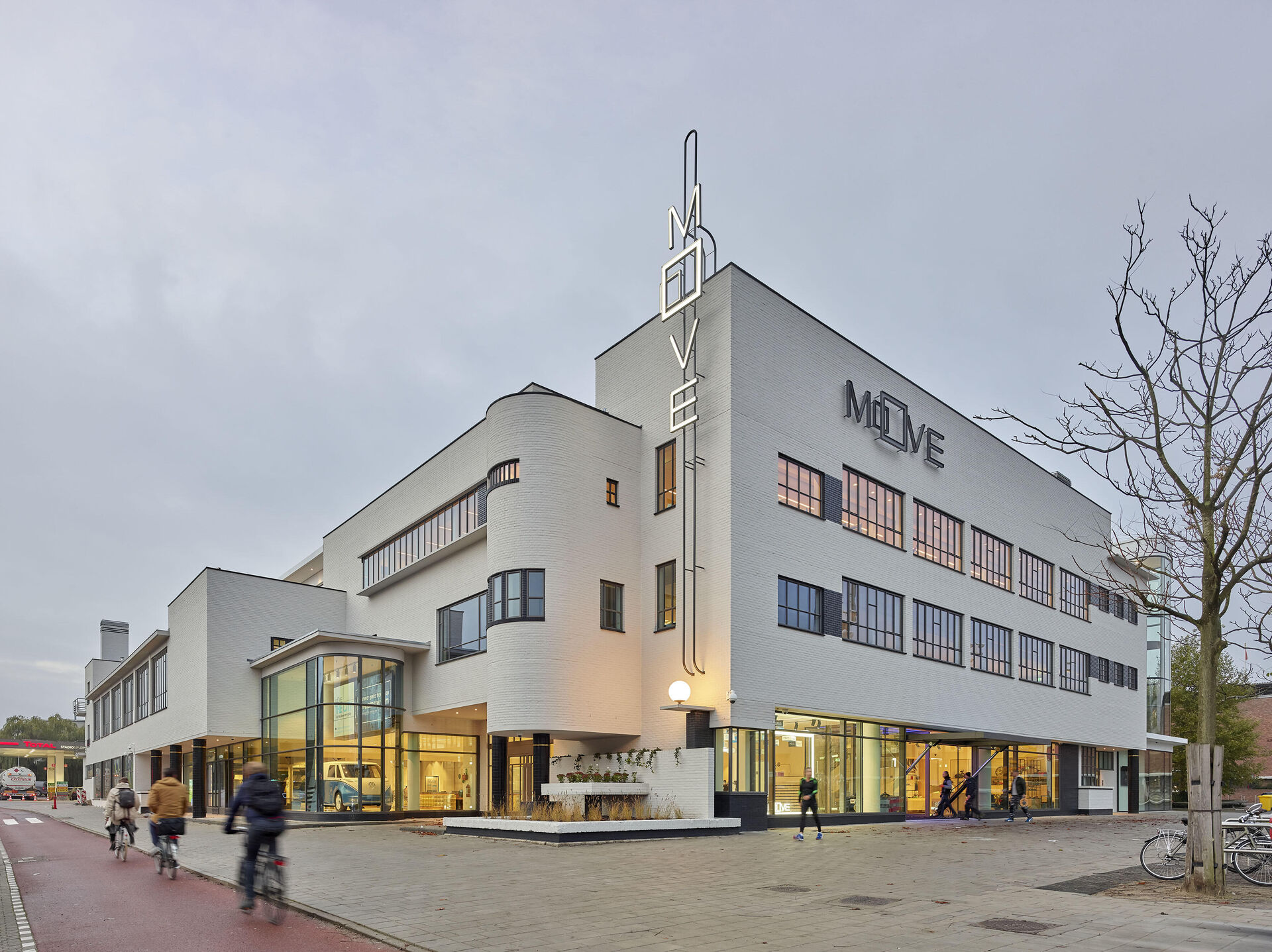 The transformation of the former Citroëngebouw Zuid in Amsterdam has been completed! This building was designed by architect Jan Wils in 1931 and has now been restored and partly renewed into a multi-purpose building with high quality office, retail and hospitality facilities. Pon has now moved in and it is open to the public.

The modernist building was designed in 1931 as a garage, warehouse, office and showroom by Jan Wils, who also designed the adjacent Olympic Stadium in 1928. The shape of the newbuild (approximately half of the building) was inspired by the Wils design: a block-like structure, white façades and rounded edges.
The façades feature contemporary glazed ceramic elements, matching the painted masonry of the existing building and the former Citroën Noord building opposite in colour. An unusual glass entrance and staircase have been incorporated to the side of the main entrance to the Stadium. The newbuild houses Pon Bike, Pon offices and two restaurants. As a central location, an axis between the existing and the new building, a large events space with a glass canopy has been added. This is located on the site of the former workshop. Please see hier for more images and information.
Part of the existing façades has been restored, inspired by the original fine detail. A new entrance has been designed on Stadionplein Square with a very special façade which can be opened. The steel façade is moved up using hydraulic pistons, so that it becomes an awning in the daytime. When it is closed, the façade retains the original appearance designed by Wils. This façade in the existing building is the main entrance to the public area of Pon, where they have opened a publicly accessible future mobility experience centre.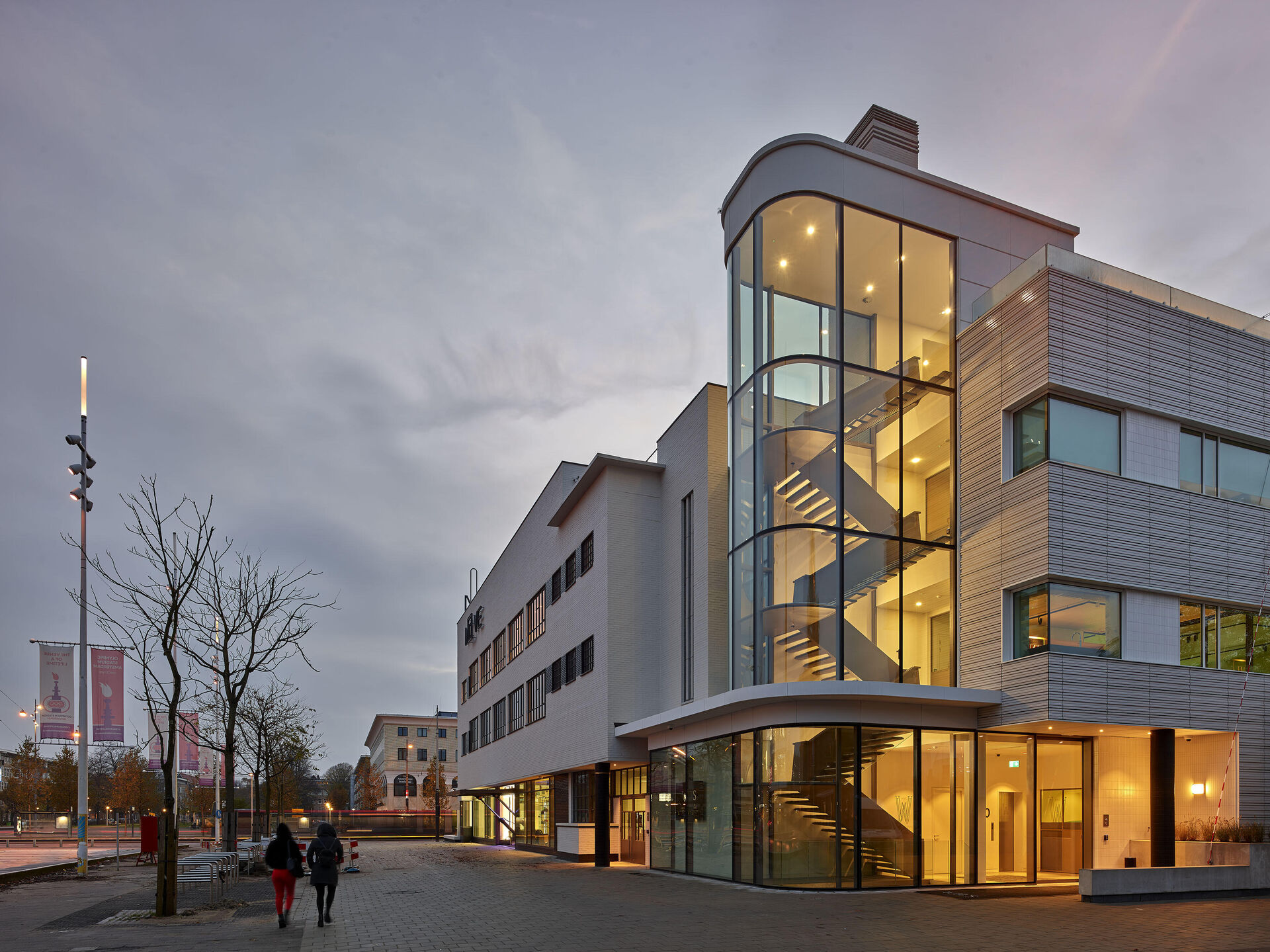 New entrance on the side of the stadium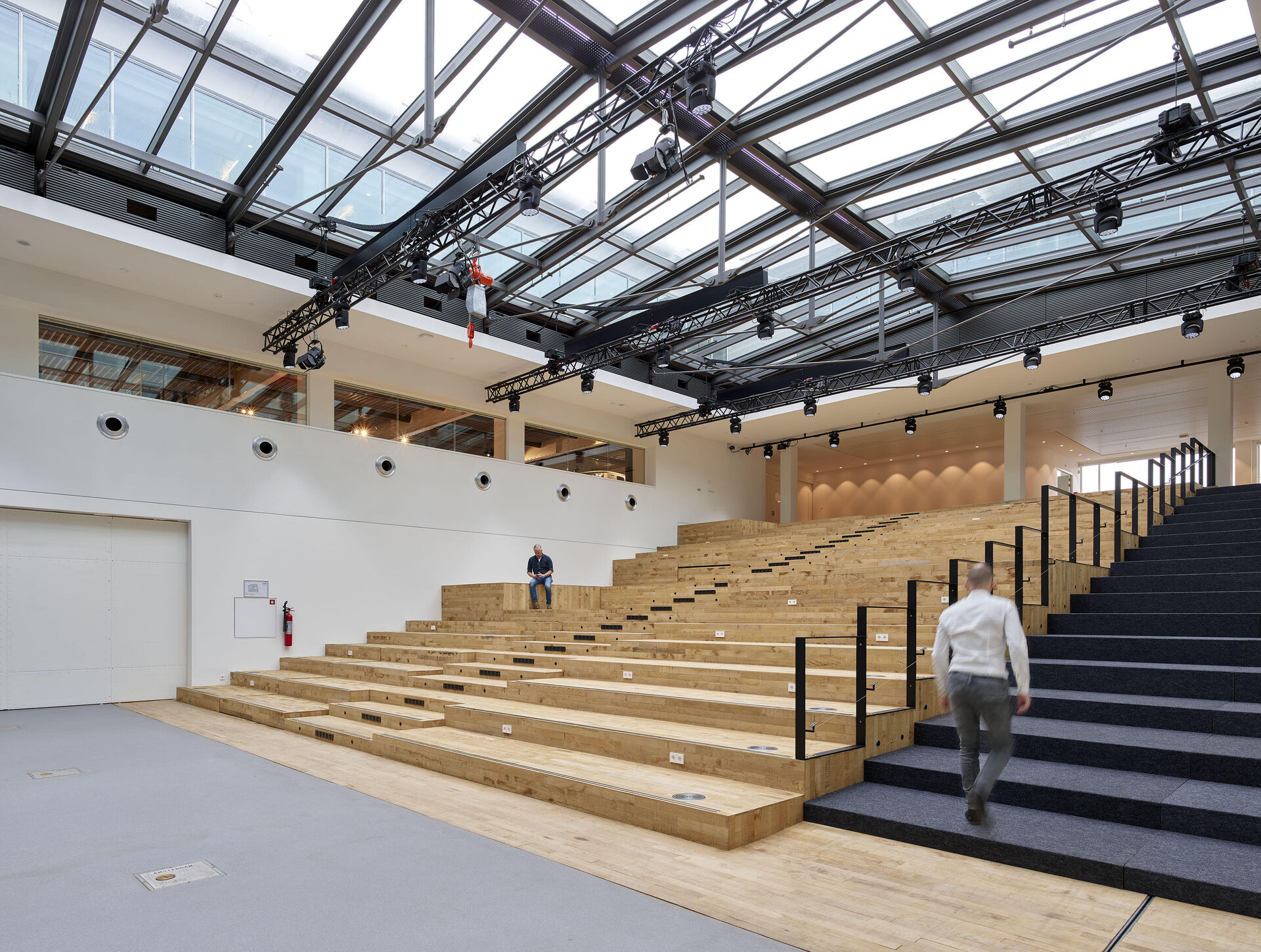 Interior new construction event space