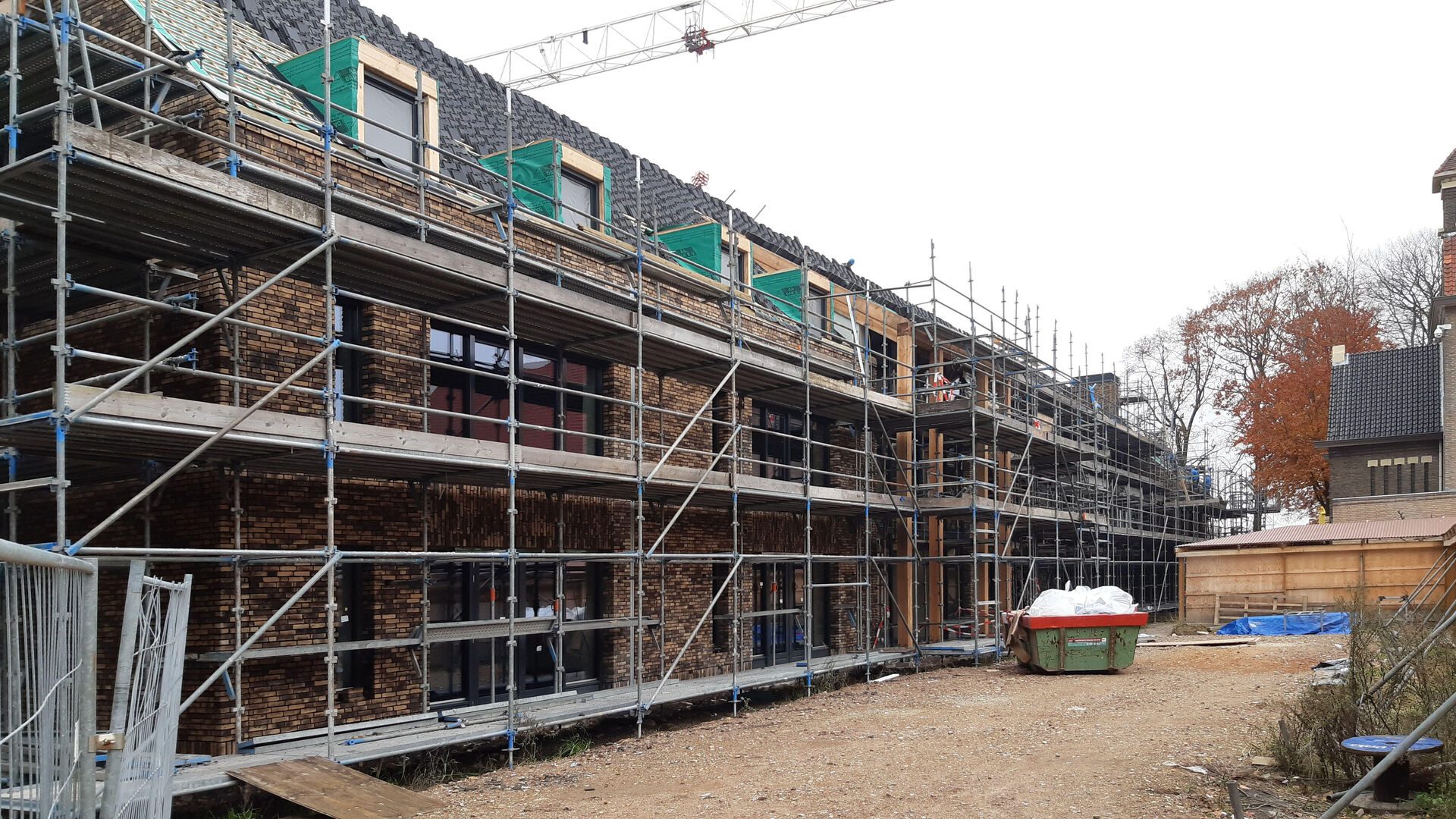 The laying of the first tile for the newbuild of the eighty-nine sheltered apartments in Kaatsheuvel was celebrated in November together with residents, staff and construction personnel. The outlines of the plan, carefully integrated into the village, are clearly visible now. The recently renovated chapel is in full use and is already acting as the heart of the renovated site.

BiermanHenket has designed a new housing concept with care provision on behalf of Zorggroep Elde Maasduinen for people with care needs ranging from mild to serious at Park Vossenberg in Kaatsheuvel. In addition, BiermanHenket will also act as operational managers.

Park Vossenberg is a site of 6 hectares currently already in use for sheltered accommodation. There are a number of existing buildings, of which only the chapel will be retained. The other buildings will be demolished in stages. The main structure of the park is retained, as are the core values of the site - the visible history, such as the tree-lined Prayer Walk, the cemetery at the back of the site, the allotment facility and important trees will also remain.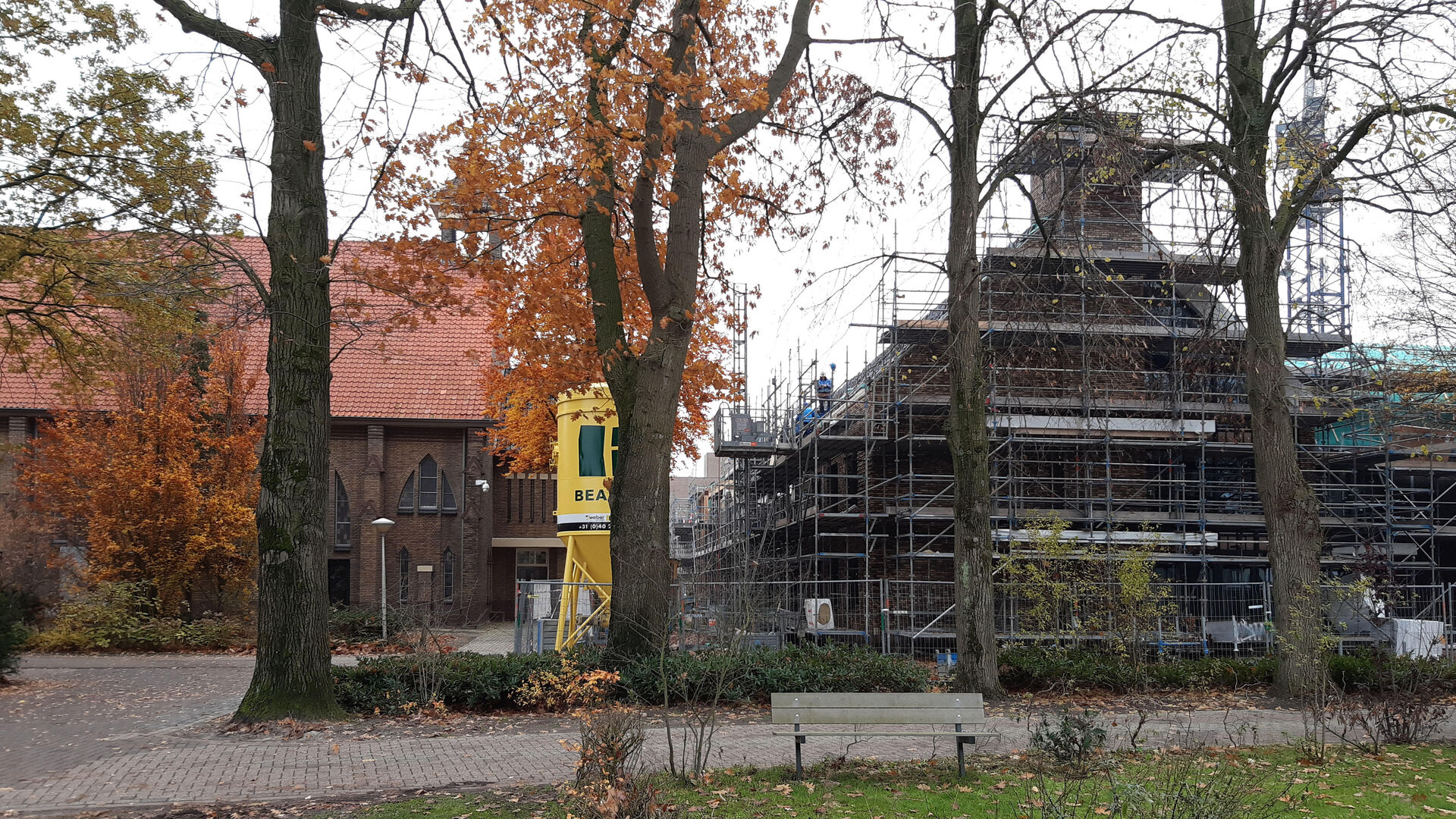 New construction (right) in execution in combination with the redesigned chapel (left)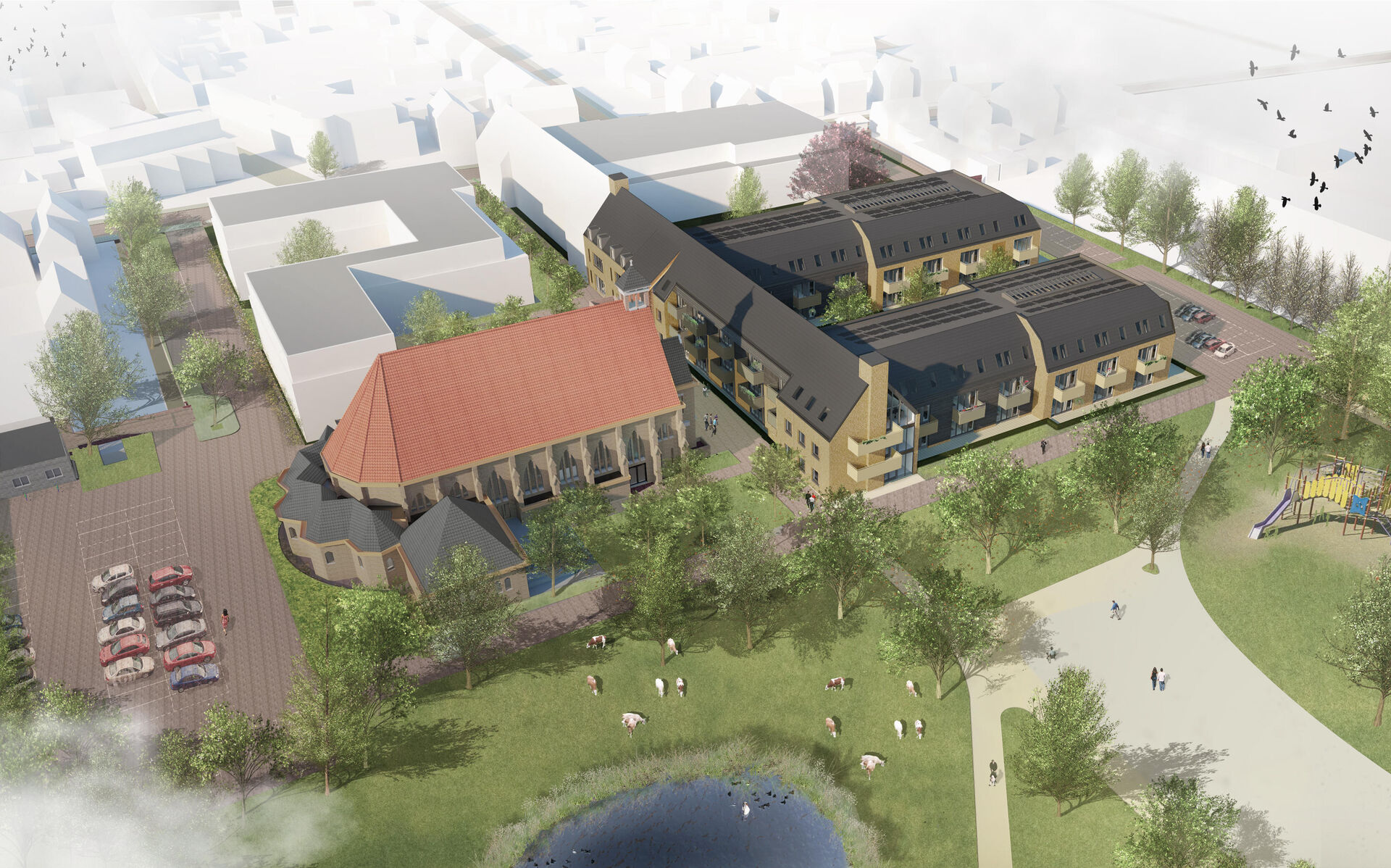 Bird's eye view of Park Vossenberg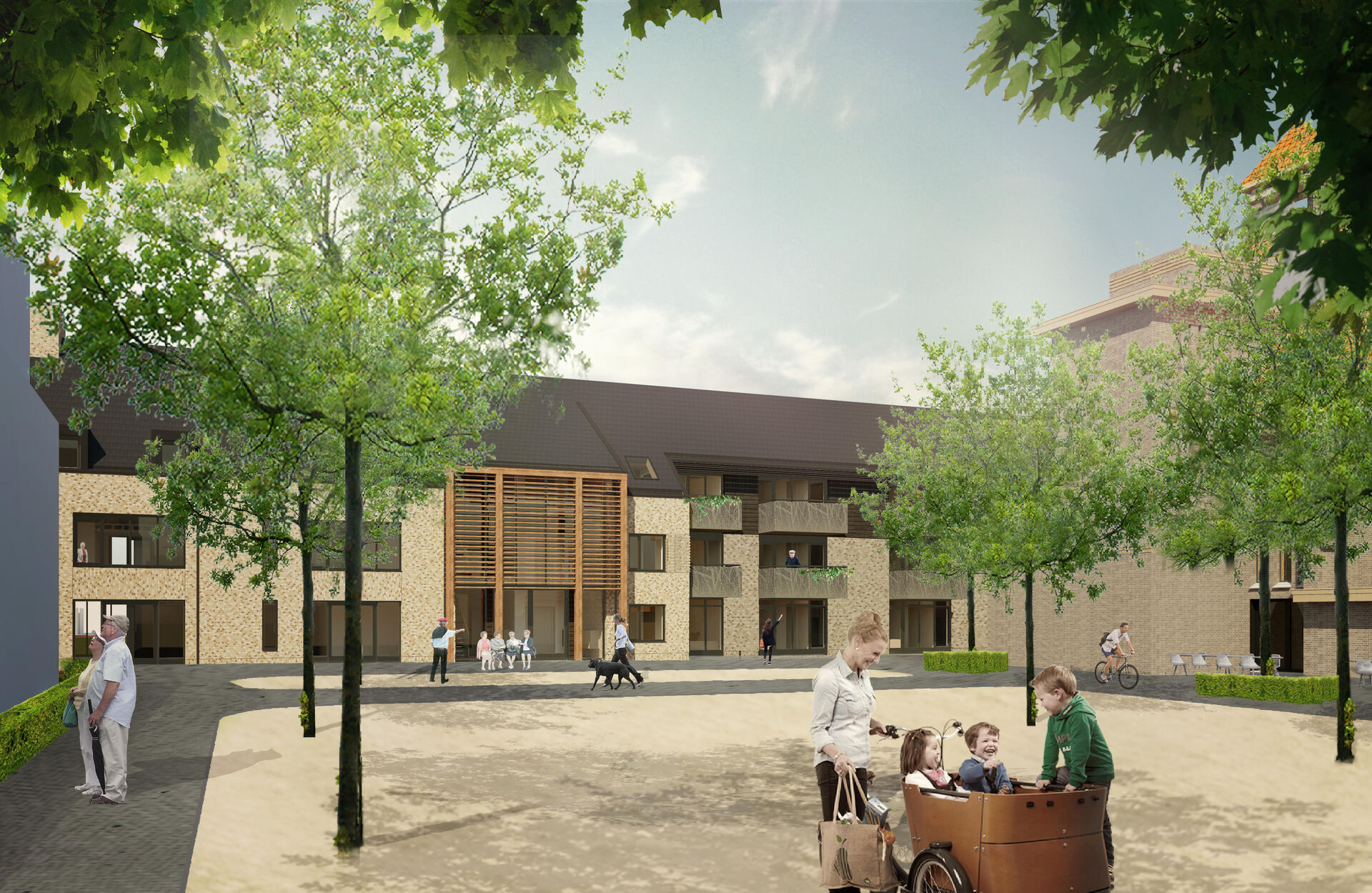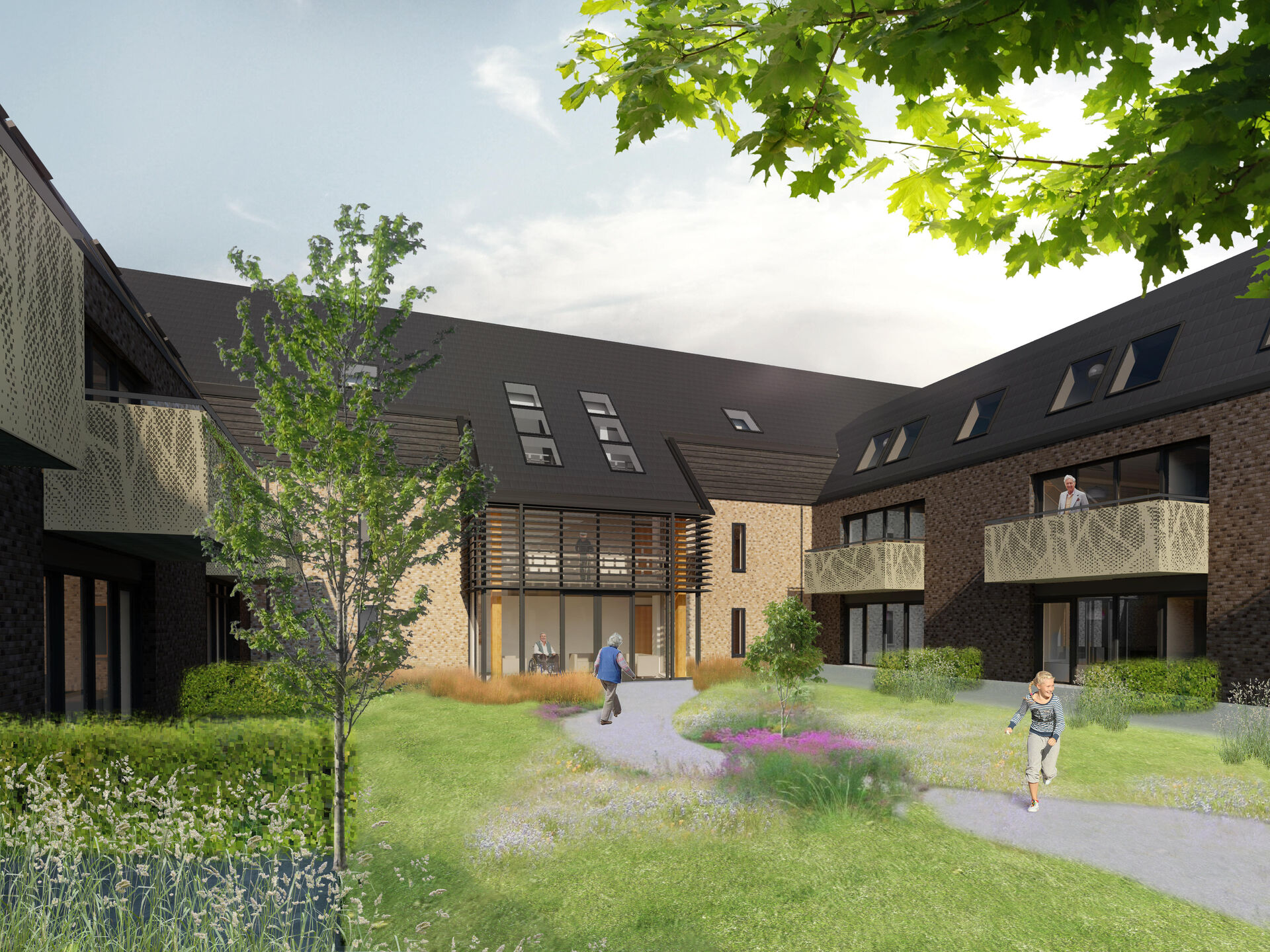 Impression of the inner garden