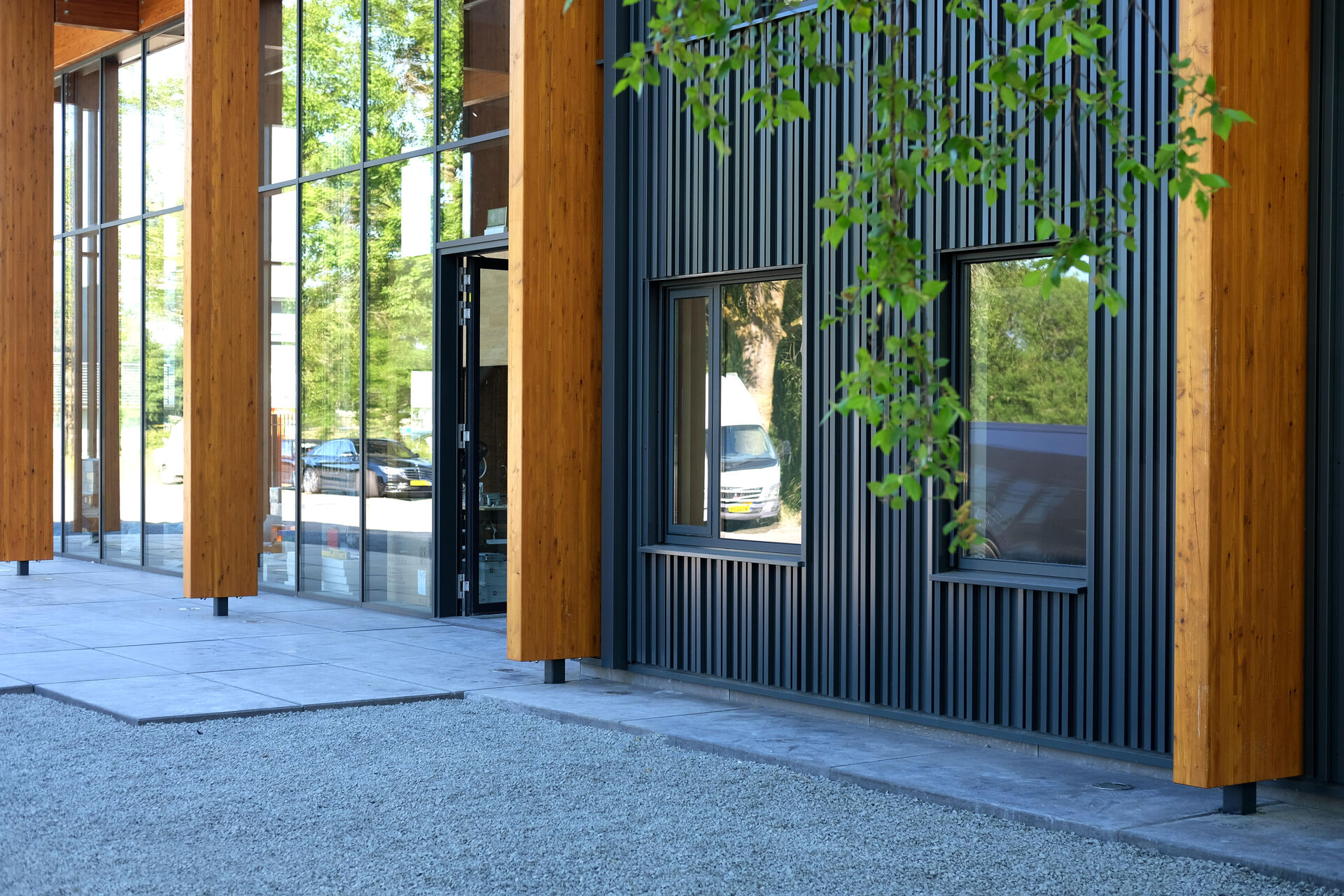 The new premises for Finesse have been completed. The building has been designed to be sustainable in terms of water buffering and energy use as well as in its construction. The main structure and façades have been engineered optimally and allow for disassembly.

Finesse is a company which specialises in producing and installing timber flooring and other interior elements. Finesse's request was for new premises, including a showroom featuring various timber applications in such a way that they are seen to their advantage. The design includes offices, a logistics area and a showroom. The transparent showroom features an extensive open spaced mezzanine in the corner, which is connected to two floors of office space. There is also a workshop on the ground floor, where samples are prepared and timber elements are prefabricated on the street side. At the back, you'll find the logistics area and the warehouse. From the very start, the design strongly emphasised sustainability and the resulting decisions have influenced the architecture. For instance, the building has a strong rhythmicity of prefab pinewood elements which also form the main structure and are therefore visible both from the inside and the outside. Dynamics were introduced within the timber rhythmicity by using profiled steel façade cladding. Each pattern features a unique composition within these profiled elements through the various combinations of four different models.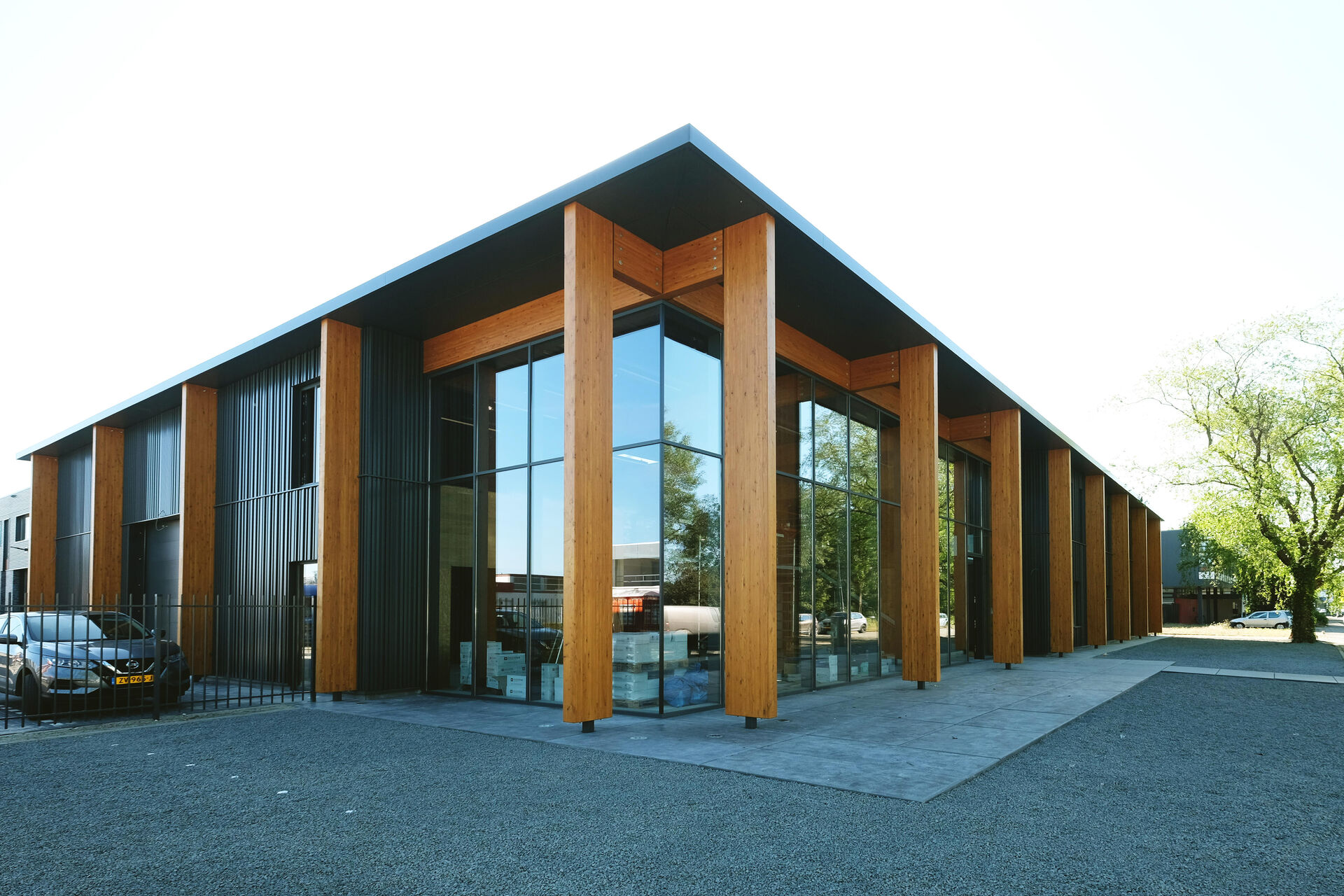 Corner newbuild with transparent showroom
The combination of a timber structure with a steel support construction that has been applied as efficiently as possible, has resulted in a significant decrease in the use of concrete. In addition, the steel and timber elements have been designed and detailed to allow for total disassembly. In addition to a sustainable construction, there is water buffering in the building's grounds, whilst the solar roof panels provide energy, and night ventilation ensures a low-tech and yet healthy indoor climate. The building was realised in just five months without any significant problems. Fast construction was made possible by the well-thought-out structural design, the detailing and the fact that the planning for the building was done completely in BIM in association with many involved parties. The interior was also designed by BiermanHenket and is currently being finalised. The showroom is a dynamic space due to the creation of different settings: from a more museum-like context in the shape of product presentations on the walls to an interactive workshop atmosphere. Completion of the interior is planned for August.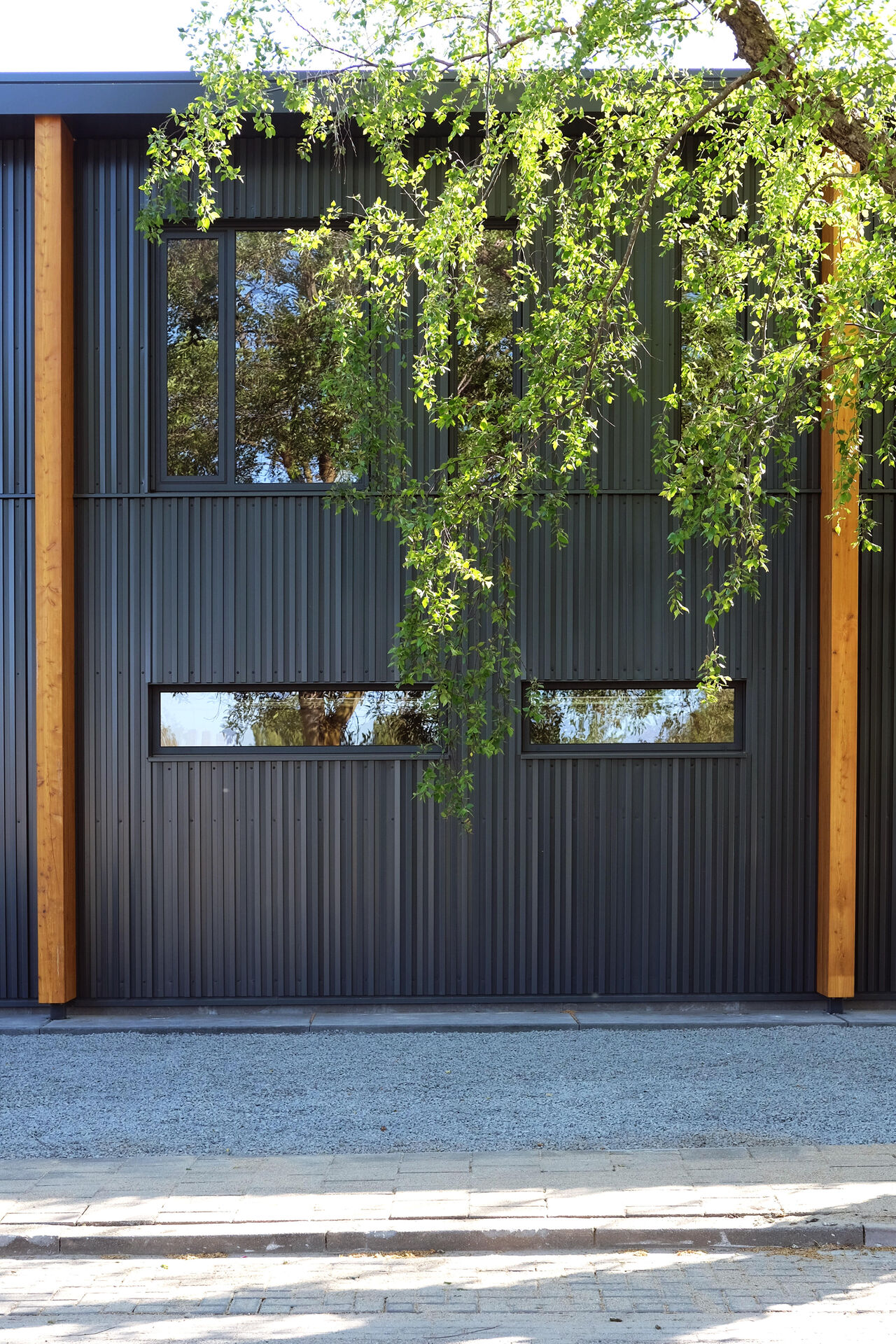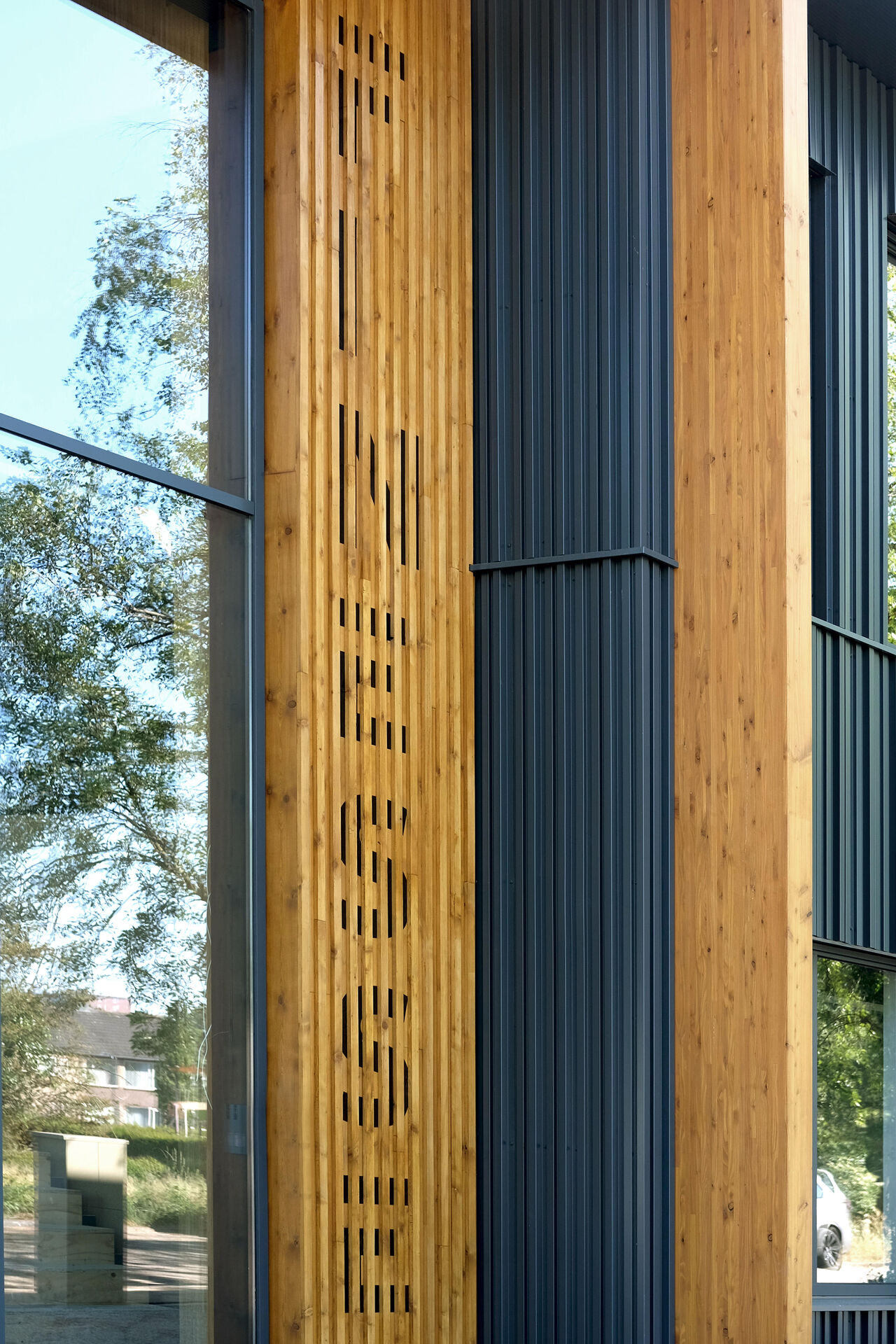 Finesse logo incorporated in façade
"The application of concrete has been reduced to a minimum and the steel and timber elements have been designed and detailed to allow for complete disassembly."
Joep van As, Project Architect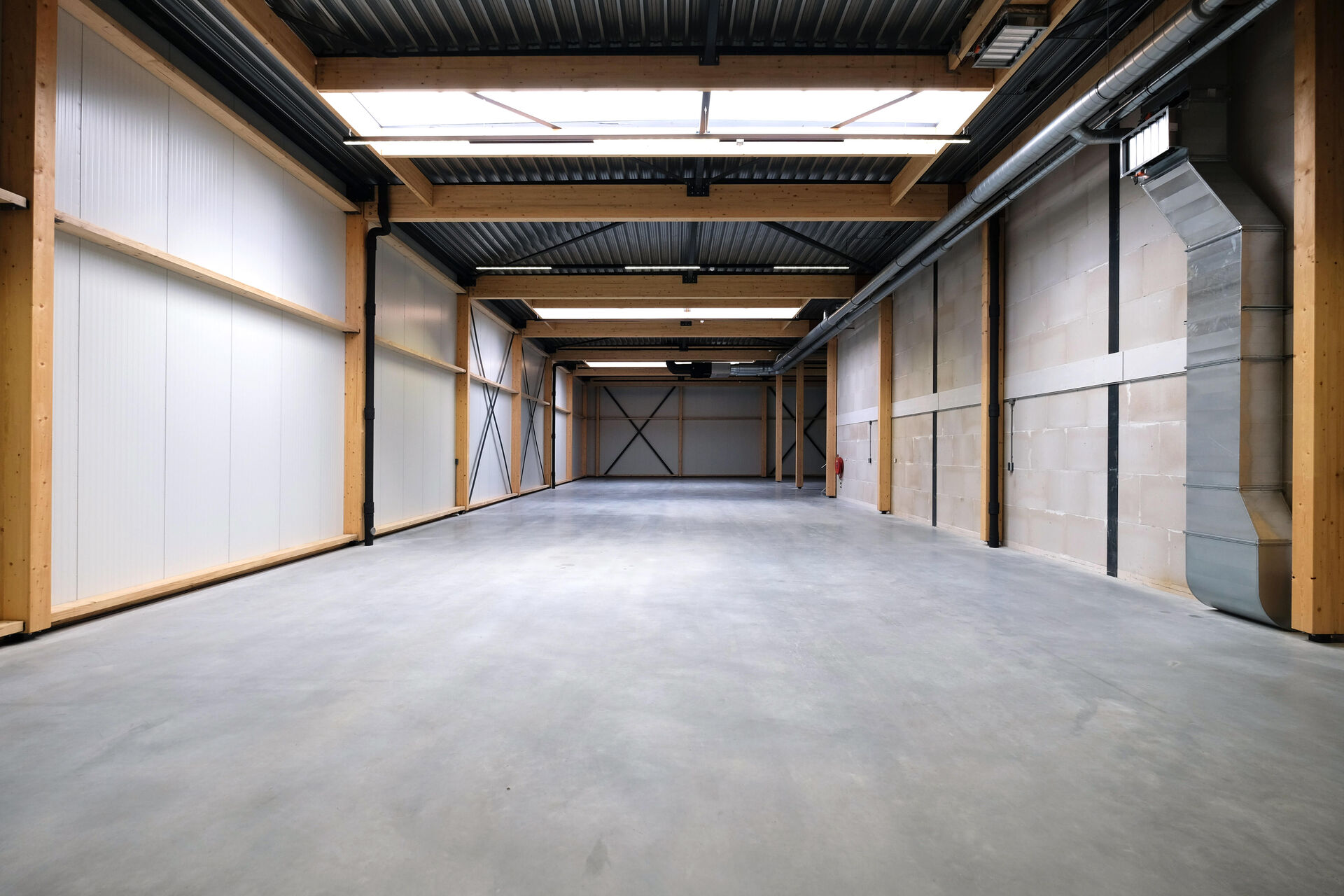 Logistics area with a visible timber structure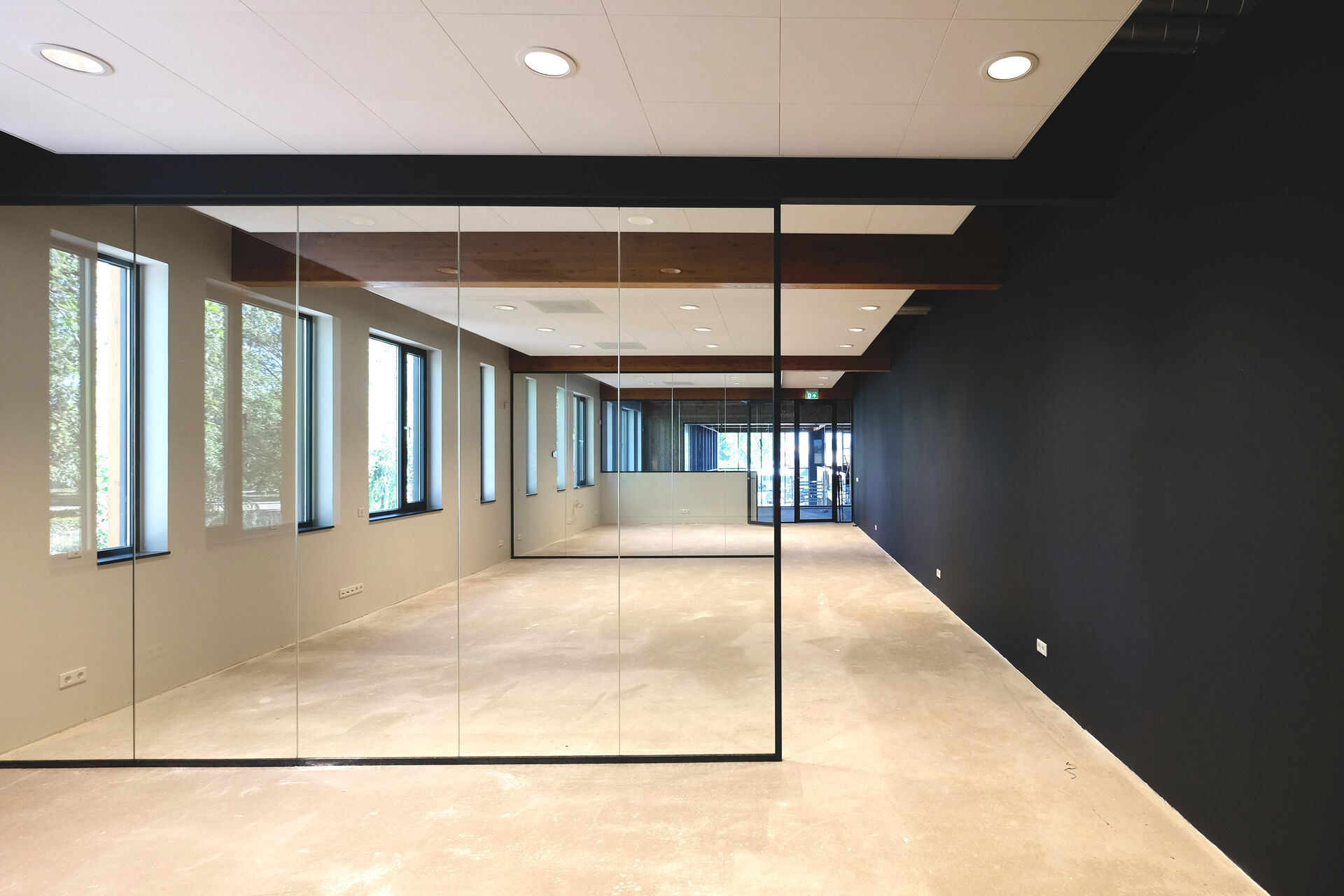 Office space interior shell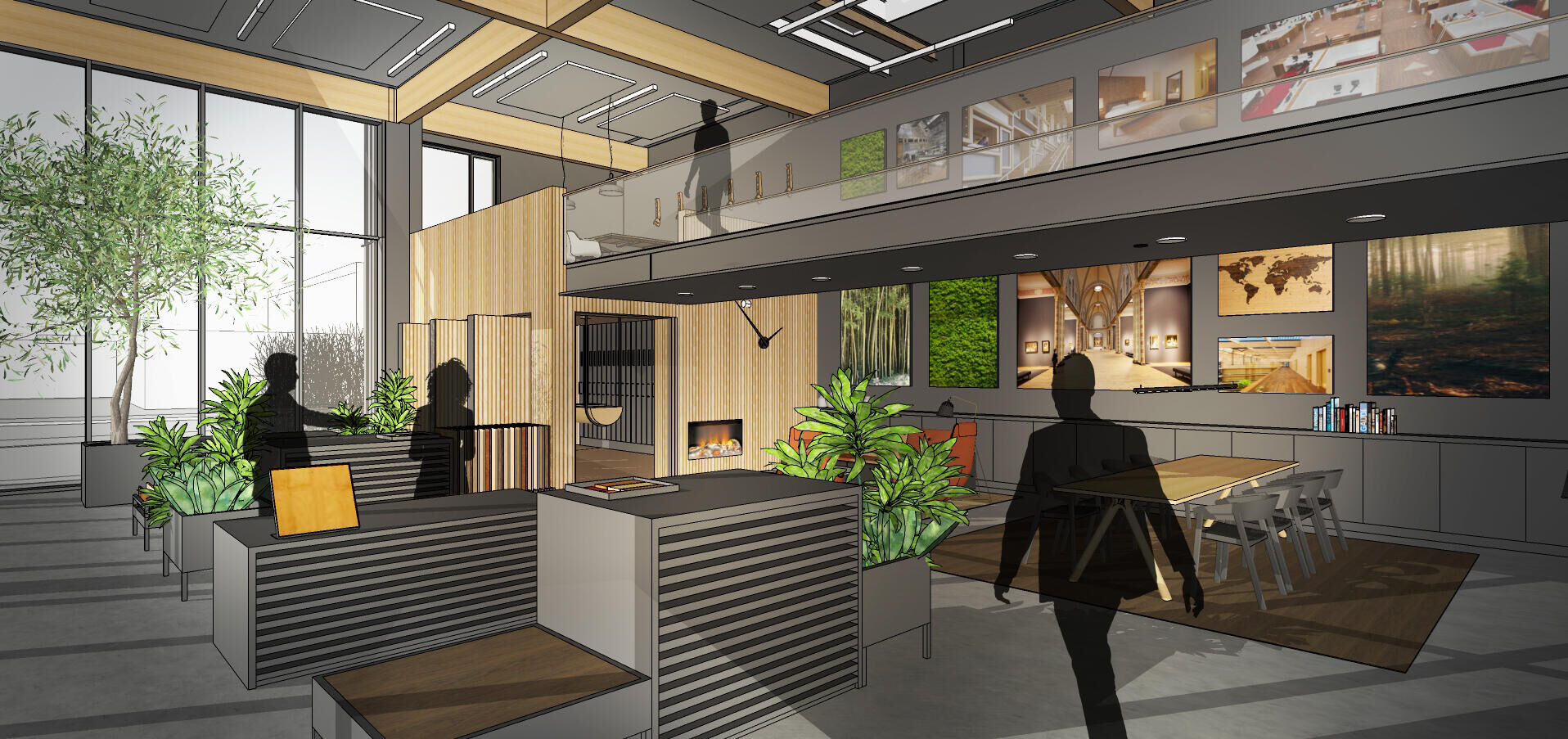 Impression of interior design