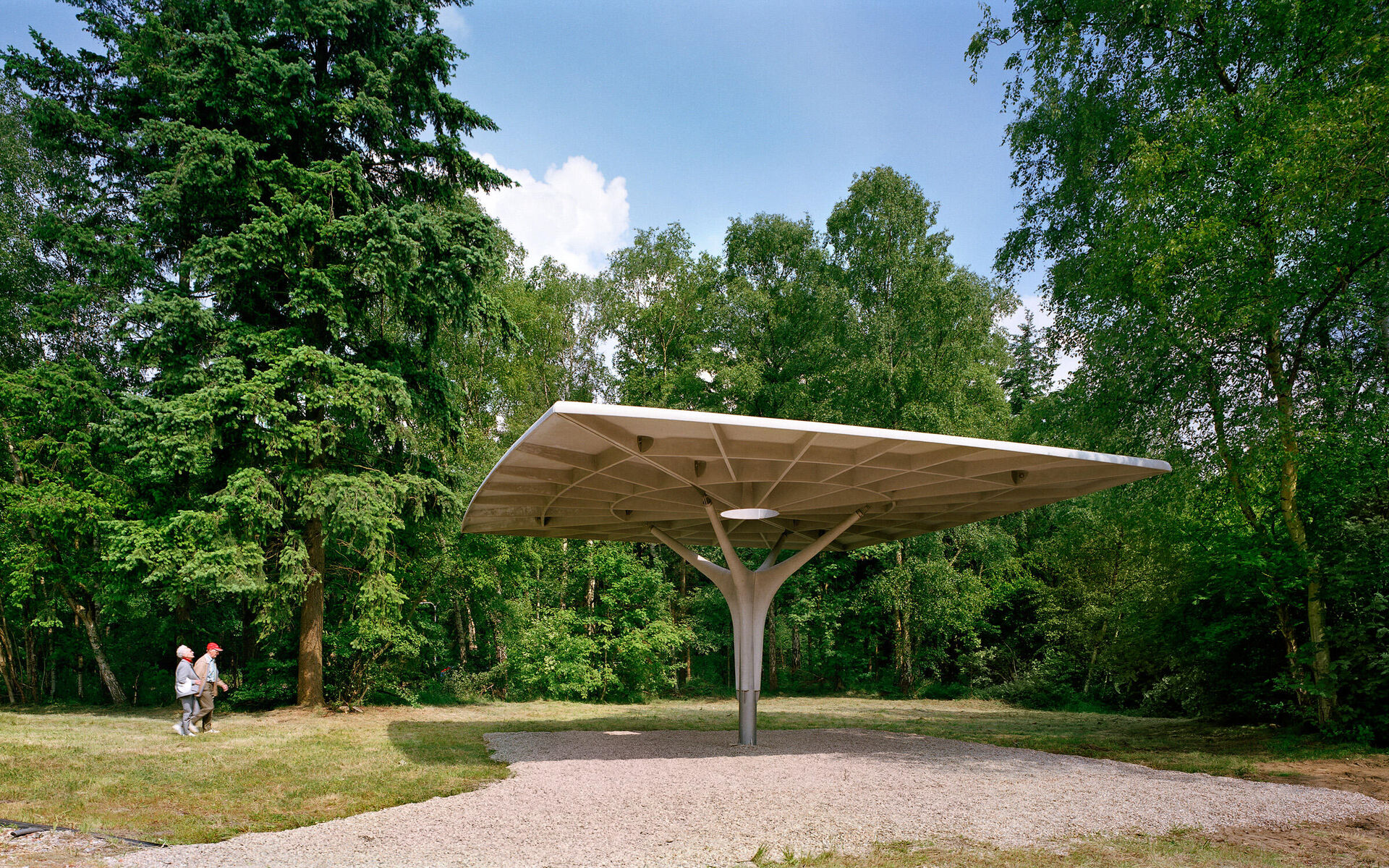 The immediate reason for designing the concrete folly was the desire to showcase state-of-the-art construction methods and concrete technology. The folly is a gift from the Netherlands Concrete Association.
The roof slab consists of 4 segments of extremely heavy-duty concrete which together form a square of over 8 x 8 metres. The basic thickness of this slab is a mere 2.5 cm, which can be achieved by the absence of traditional steel reinforcements. Instead, the concrete is reinforced by steel fibres which are part of the homogeneous concrete mixture.

The slab is stiffened using ribs underneath the segments. As a result, the underside view of the elements is not only a depiction of the sun's rays but also a statement about the structural constraints.




Design:

2004

Client:

Betonvereniging

Location:

Hilversum

Delivery:

2005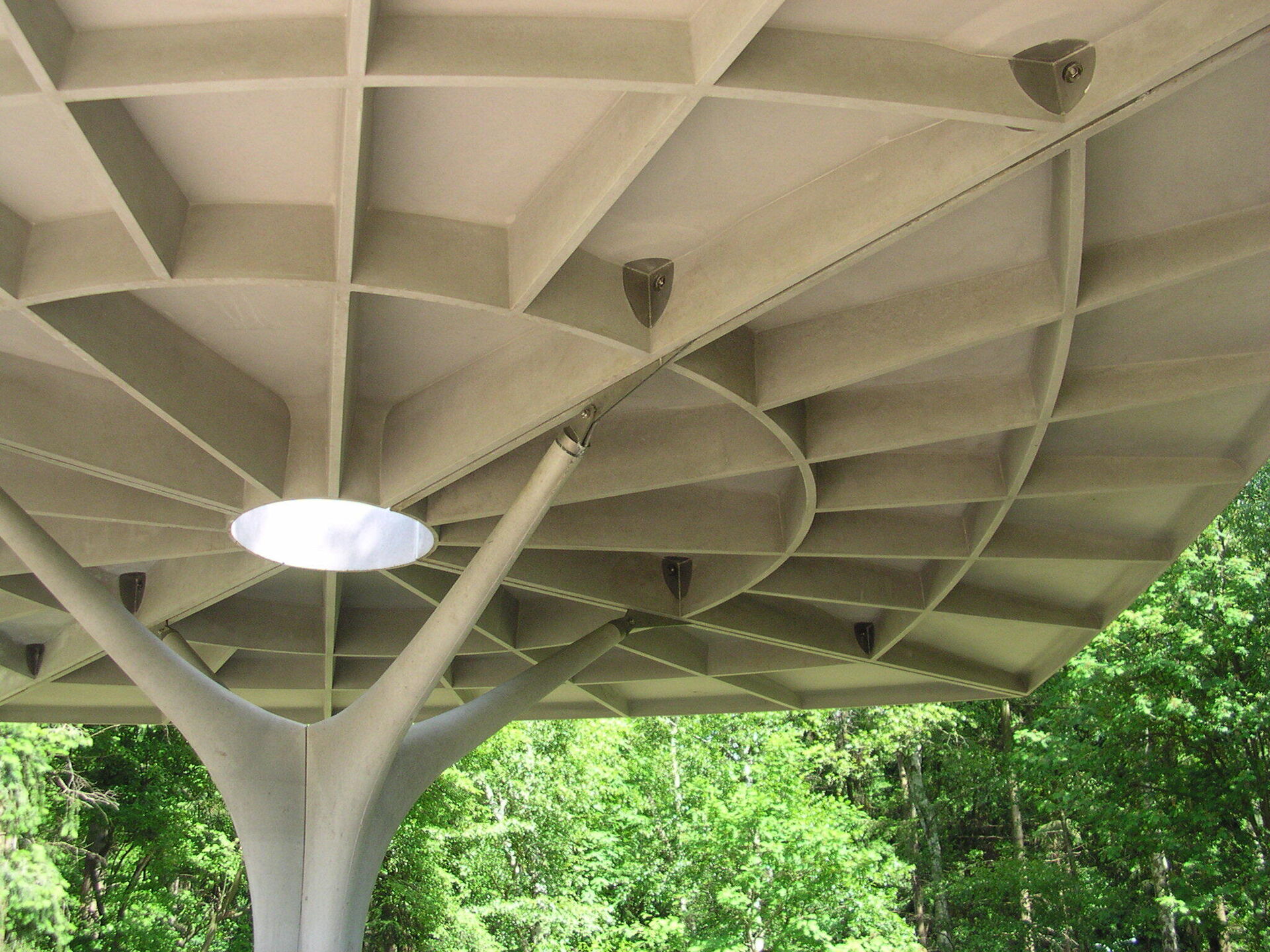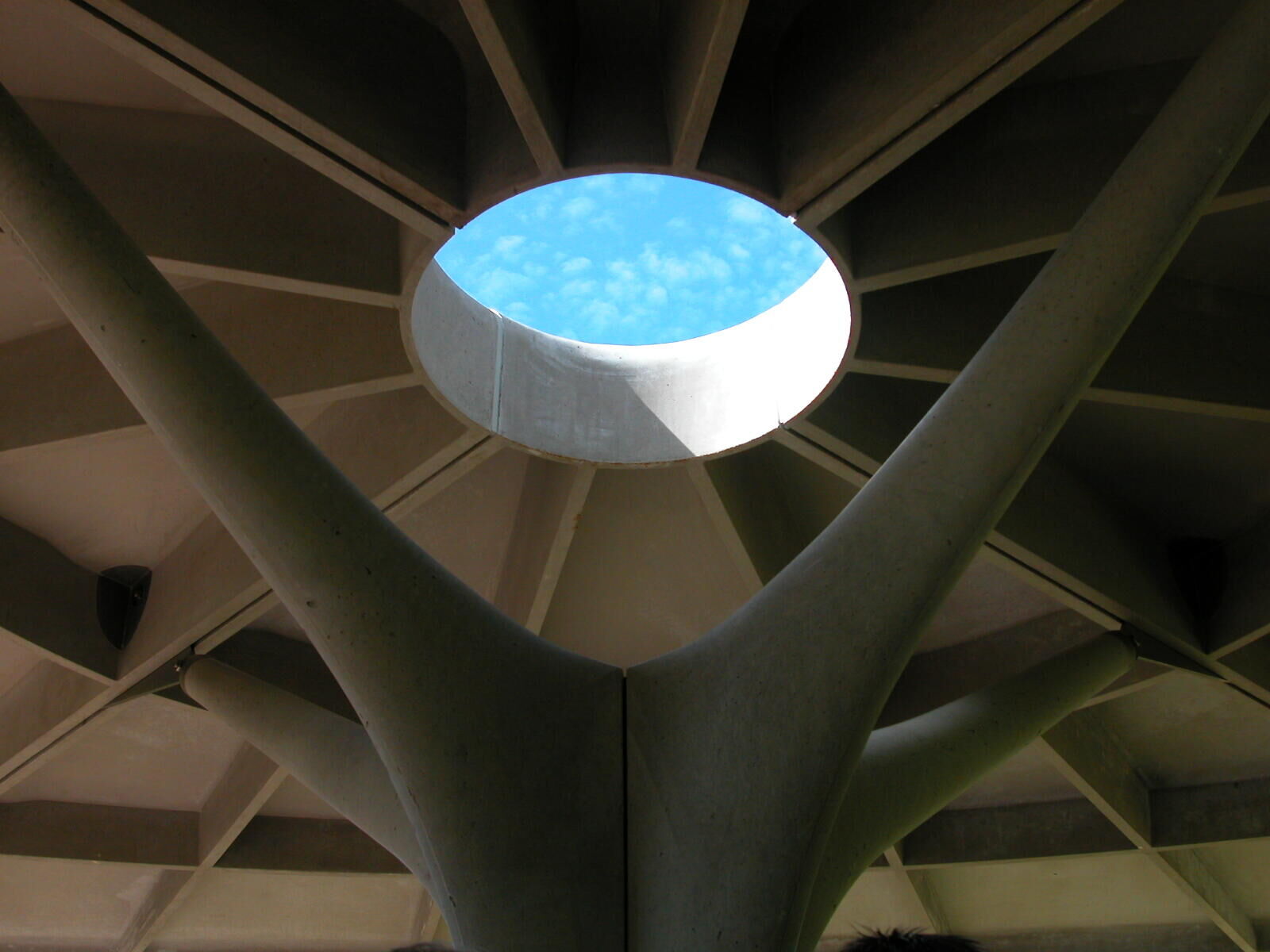 The concrete construction as a representation of the sun's rays