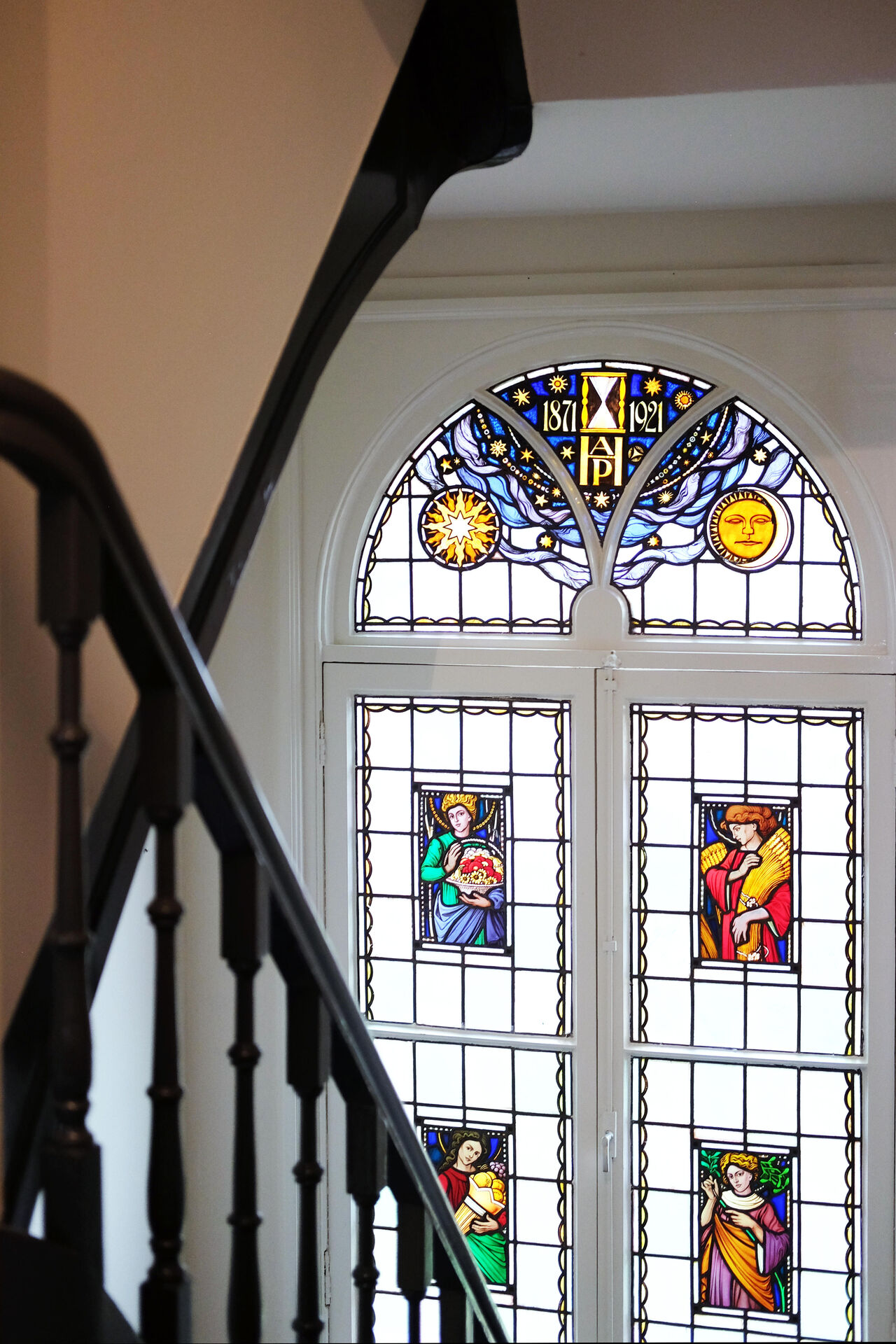 Office
Restoration
Sustainability
The presbytery in Deursen-Dennenburg is a monument that was in need of renovation and sustainability. The building has many distinguishing historical elements: the wooden roof constructions, original stained glass, and ornamental ceilings. The end result is impressive: an extraordinary monument that comes into its own in its new function as a pleasant and attractive office.
The presbytery was built in 1871 on the mound of the Brabant church village. The building was already partly used as an office, but a thorough renovation was necessary.
BiermanHenket made the design for De Kleijn Energy Consultants & Engineers, the new owner and user. Over the years, the rectory had been cluttered by numerous renovation attempts, and maintenance was long overdue. With the new design, the existing historical elements have been maintained or restored, and the monument has been completely preserved. A heat pump provides sustainable energy generation, for both heating at low temperatures and cooling. The cavity wall is post-insulated, and the ground floor has floor insulation and underfloor heating, with the exception of the original terrazzo floor in the characteristic entrance hall. A non-monumental extension built in 1985 has been transformed into a canteen and additional meeting space; on top, solar panels have been carefully fitted into the roof. The hood is insulated on the inside and finished with wooden parts, matching the monument. This way, the trusses and the historic clean masonry remain visible. The outdoor space has also been considered: the rectory garden will be restored to its former glory.
Design:

BiermanHenket

Client:

De Kleijn Energy Consultants & Engineers

Location:

Ravenstein

Delivery:

2021
Application of colour scheme in the interior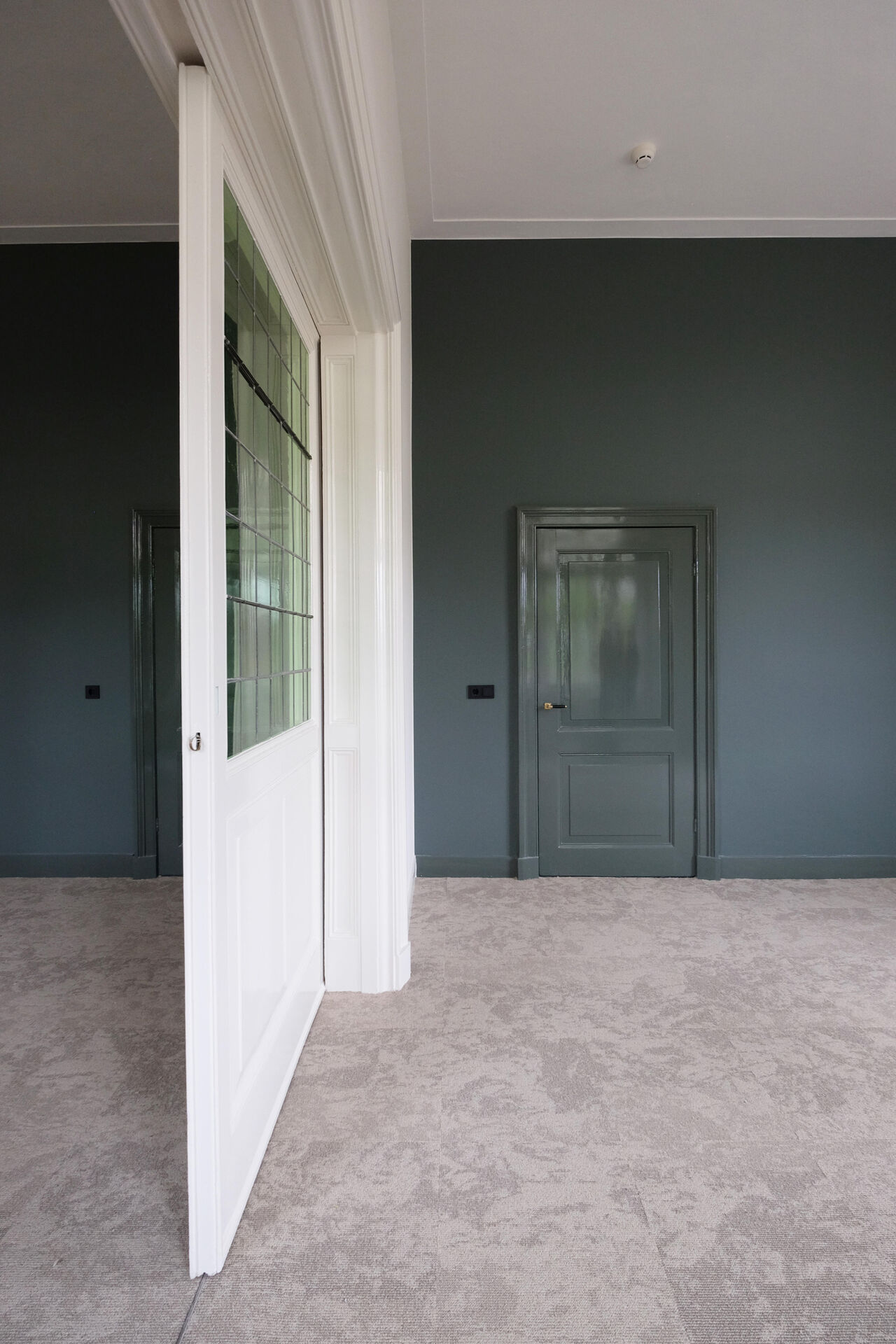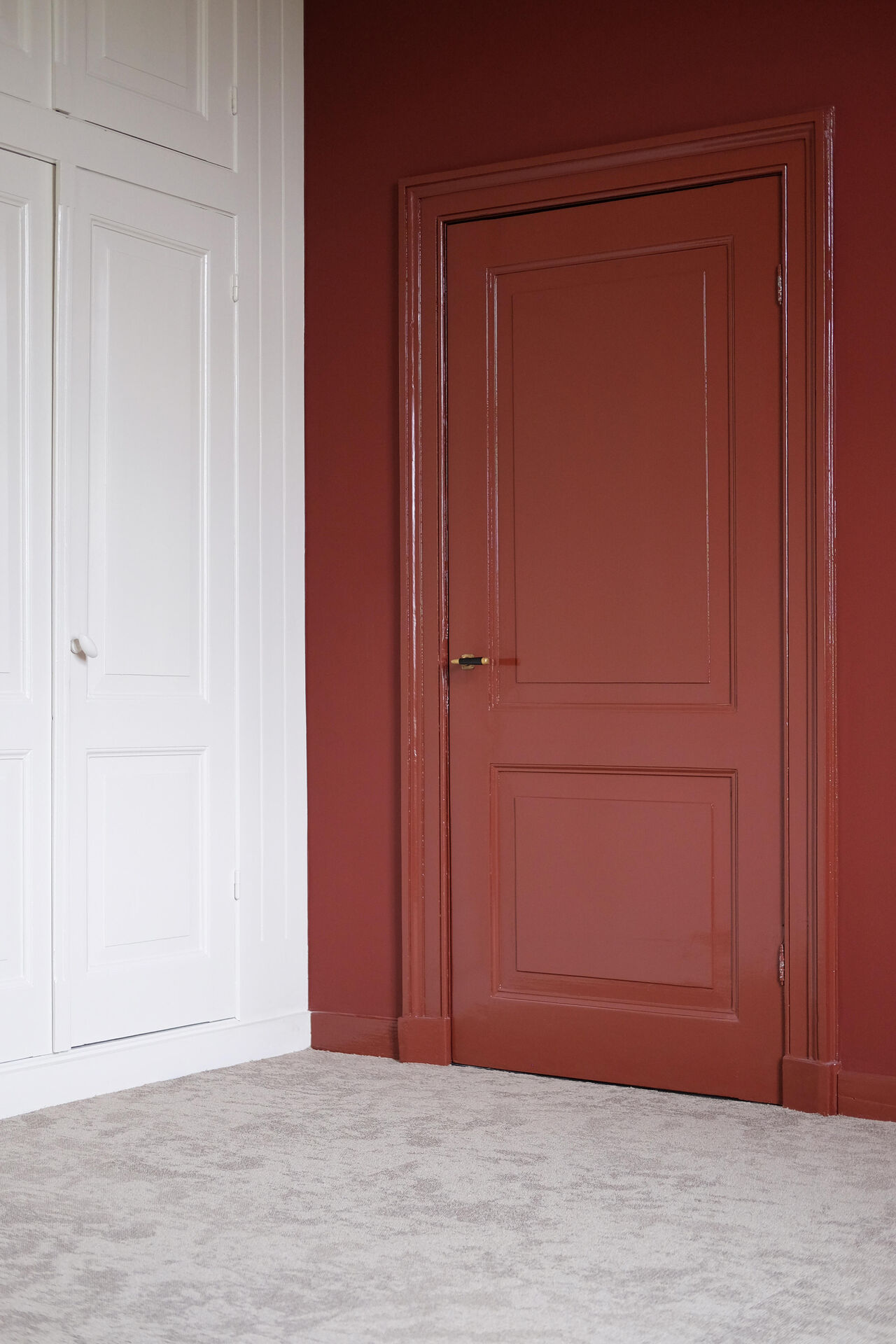 Colour use renovated staircase aligned with the stained glass windows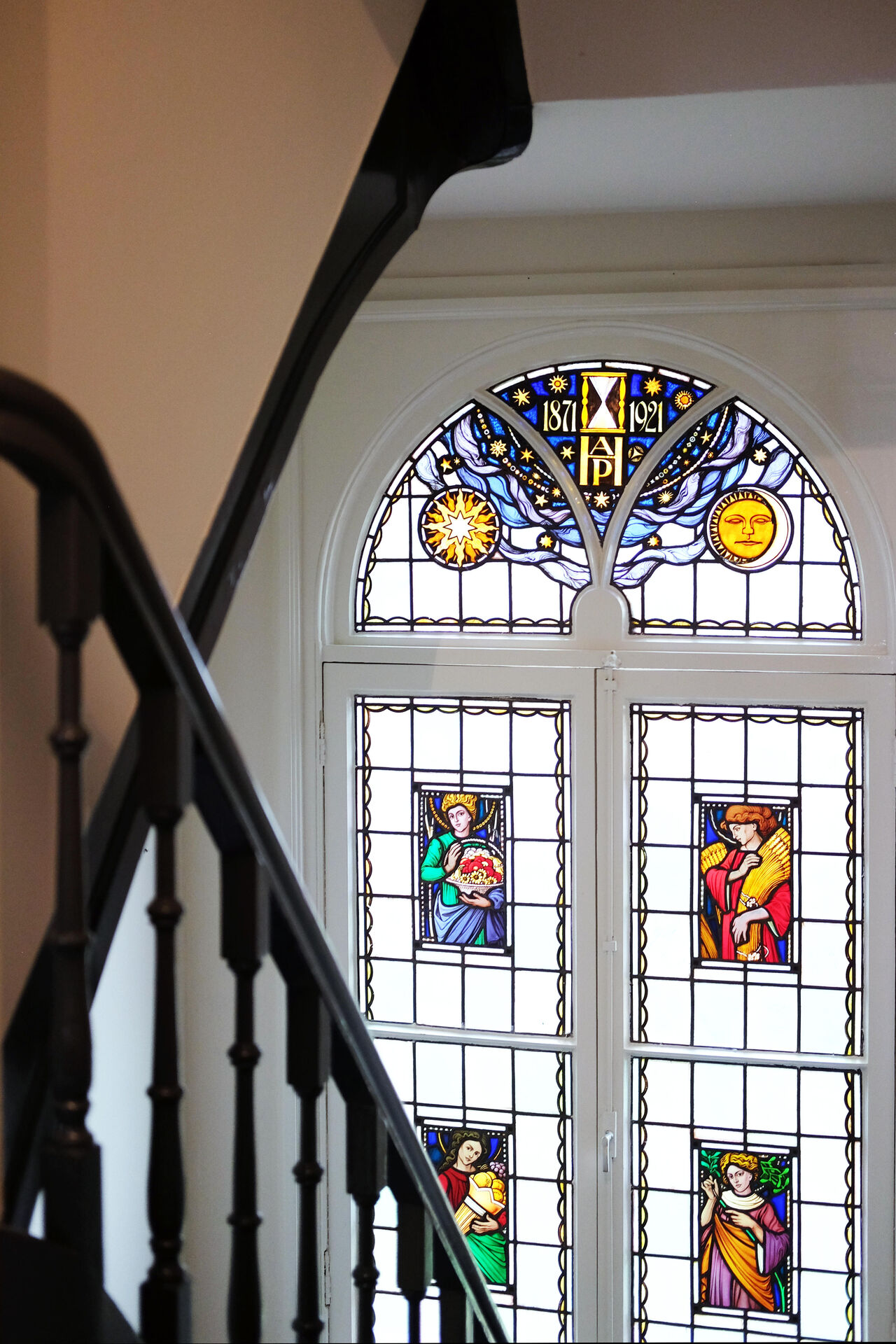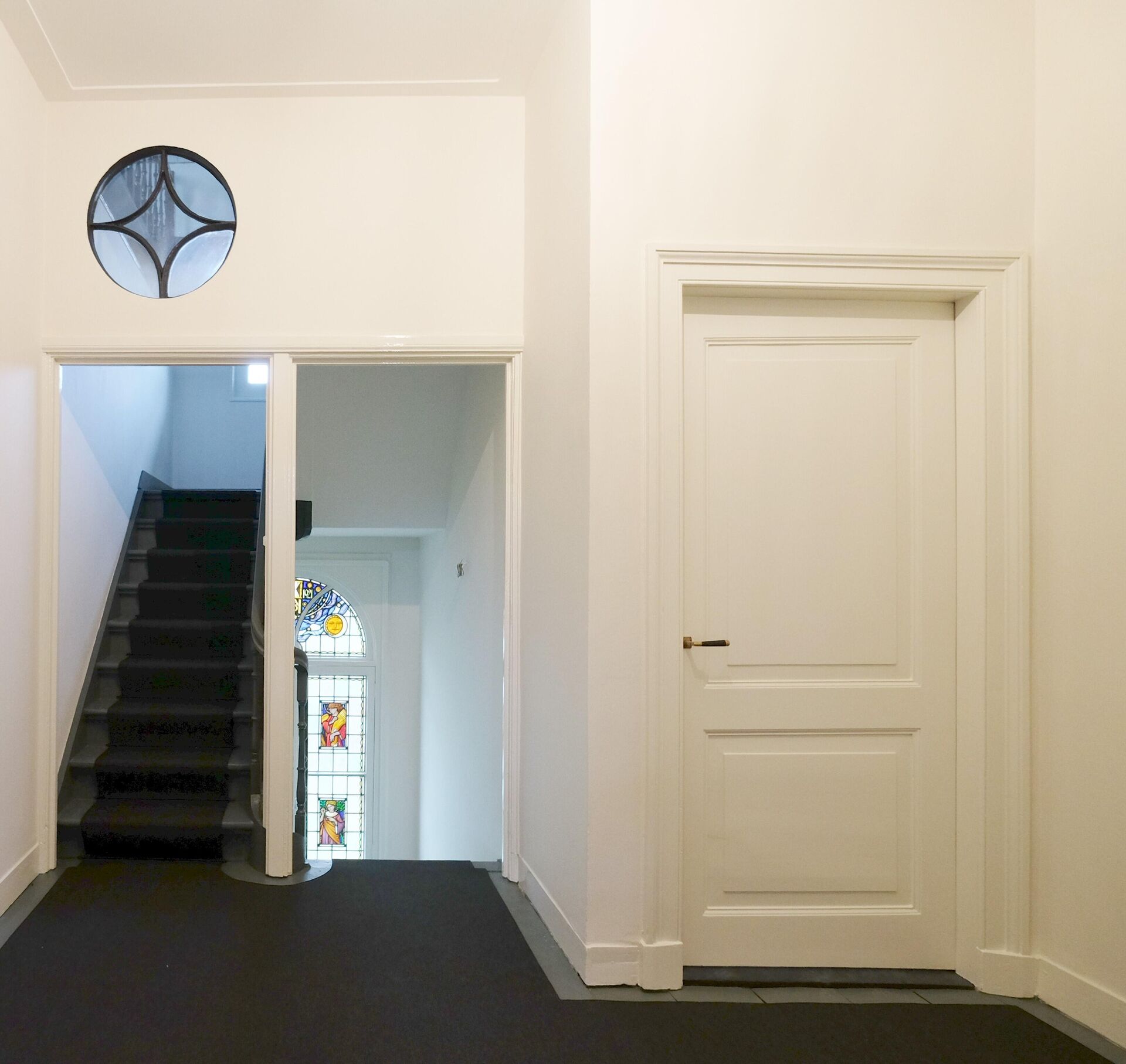 From attic to attractive office garden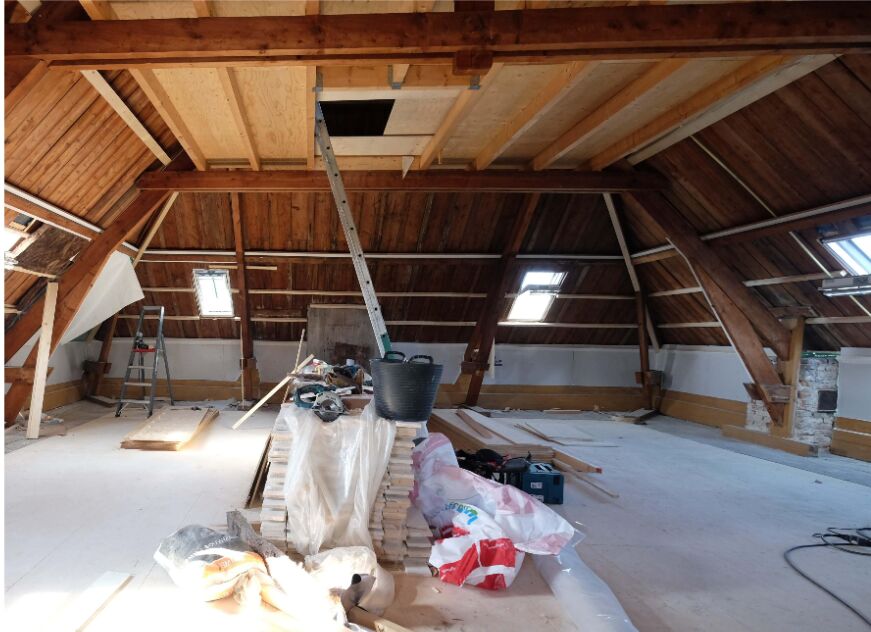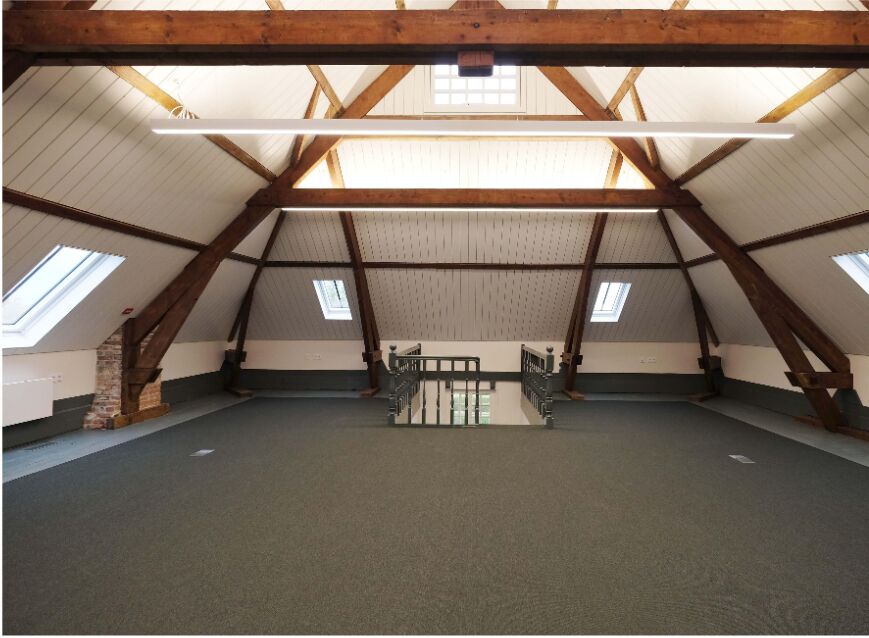 "In addition to making the monument more sustainable, a new colour plan has been drawn up. The property is designed in neoclassical architecture; for the colours, we were inspired by colour research and the use of colour in paintings from that period. The colours were integrated into the floor, wall, and ceiling. The ornamented plaster ceilings, historic architraves and the original wooden stair parts thus come into their own to the fullest."
associate partner/ architect Joep van As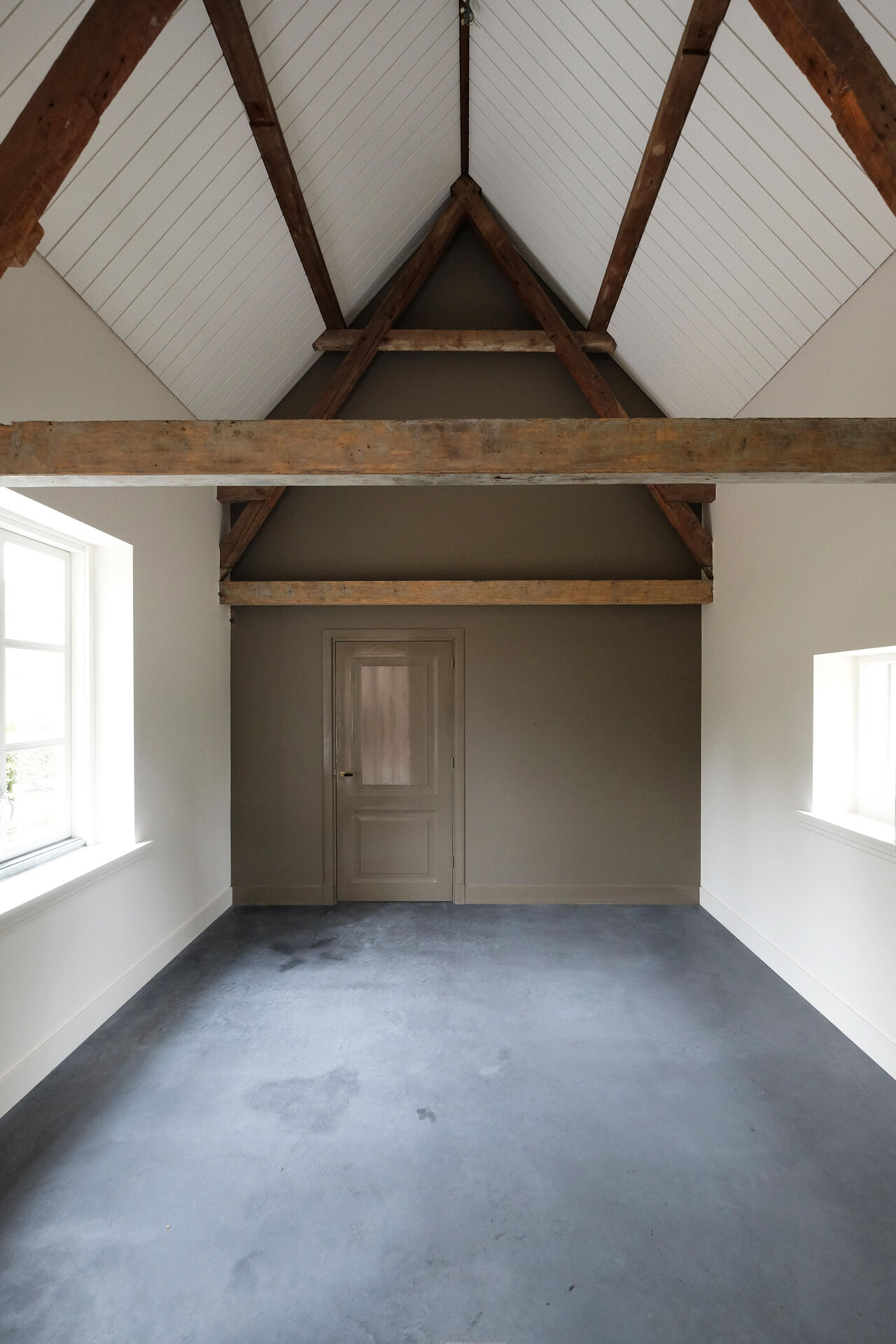 •The historic roof construction of the former archive has been made visible again and provides character to the new meeting room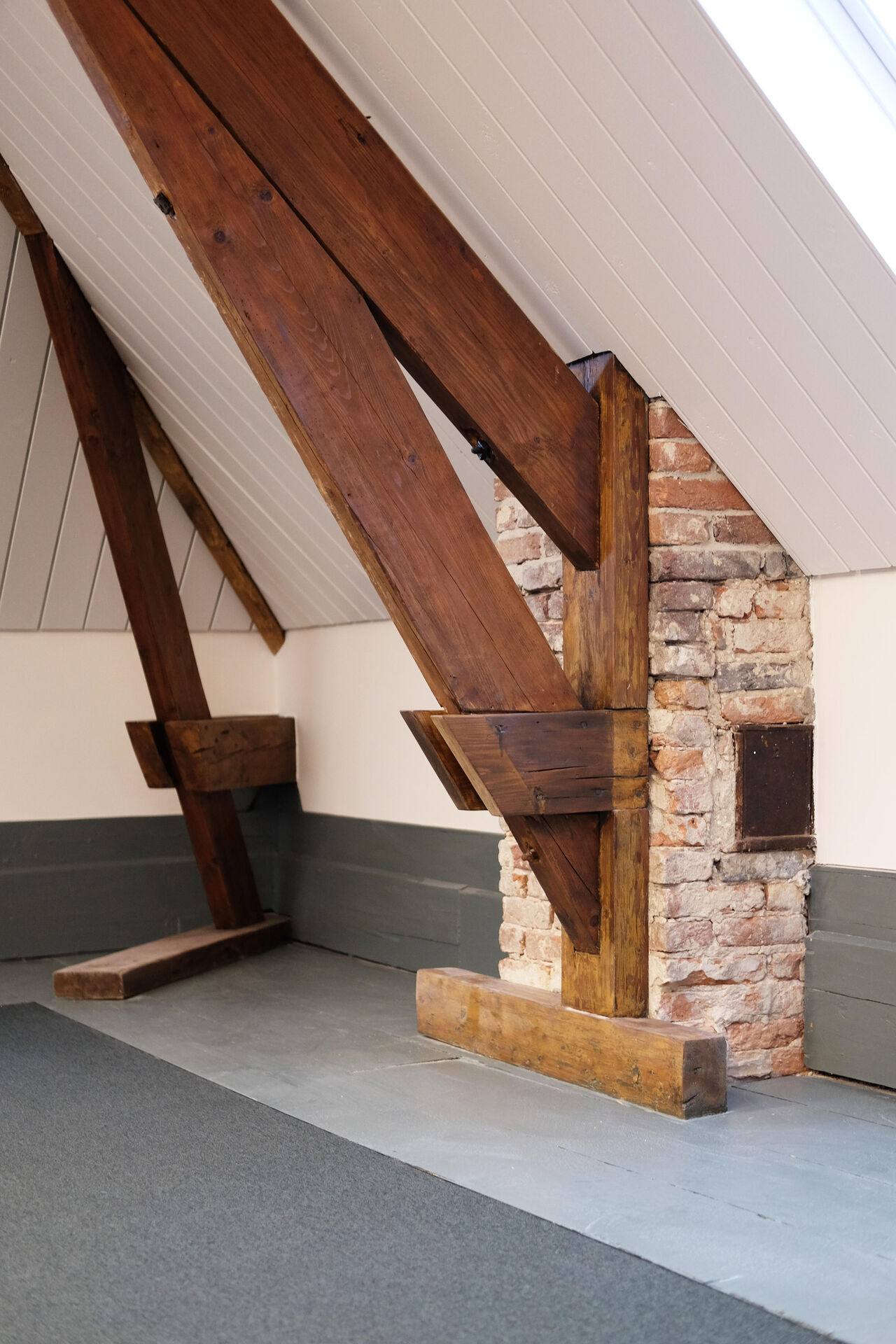 The authentic chimneys and roof construction have been restored
Presbytery Deursen-Dennenburg