Culture
Public
Transformation
Interior
Restoration
Sustainability
New construction
The monumental main post office in Venlo is being repurposed as Museum van Bommel van Dam. The existing building is being renovated and will be opened out to the town, and a park entrance will be added. A city picture window high up in the building will be eye-catching in itself and act as a viewpoint. BiermanHenket will also design the interior.
1The new Museum van Bommel van Dam will move to one of the wings of the listed former Venlo post office in 2021. The post office is an ensemble consisting of three wings and a courtyard, and it was designed in 1938 by the then Chief Government Architect of the Netherlands Hayo Hoekstra. The building will be renovated and made more sustainable. The monumental staircases will continue to function as a logistical axis in the building, supplemented by a contemporary new staircase to the top floor. The window frames will be renovated as well. The original steel window frames of the first floor were replaced by synthetic frames in the past, but the monumental façades will now be fitted with aluminium renovation profiles with the same pane layout as the original windows. With this new, sustainable time layer the façade will be returned to its original appearance and colour scheme. All the new systems and products are sustainable and circular in principle. On the park side, a non-listed intermediate section will be demolished in order to construct a second entrance - the park entrance. Just like the planned picture window in the roof, where visitors will have a wonderful view of the city centre, this entrance will be a contemporary intervention, including in terms of its design. The unusual façade cladding is inspired by the typical pattern of folding lines of envelopes - a direct link with the listed main building's history as a former post office. By abstracting this pattern, a unique, distinctive play of lines in 3D is created, in which shadows produce an additional dynamic depth effect due to changing daylight.
Design:

2019

Client:

Gemeente Venlo

Location:

Venlo

Delivery:

2021
Interior architect
BiermanHenket
Installation consultant
Huisman & Van Muijen
Constructor
Alferink - Van Schieveen
Building physics / fire safety consultant
Peutz
Construction costs consultant
Bremen Bouwadviseurs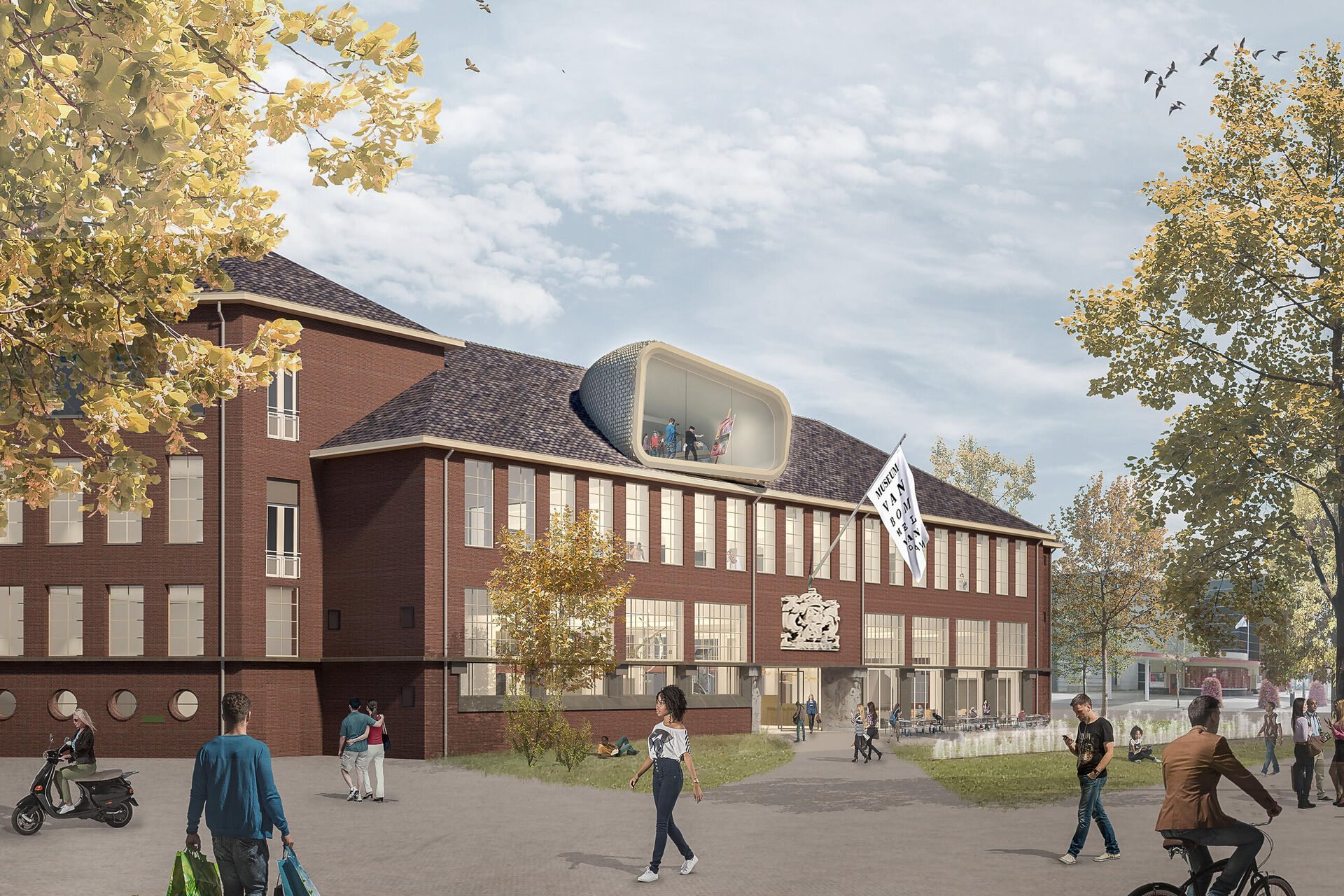 Impression entrance and new art window
"It has been our intention not only to design a beautiful and functioning museum building, but also to let the new function for this building be a boost for the city. It will be a new meeting place in Venlo: for students, visitors, tourists and all Venlo residents."
Yvonne Segers, Project Architect and Partner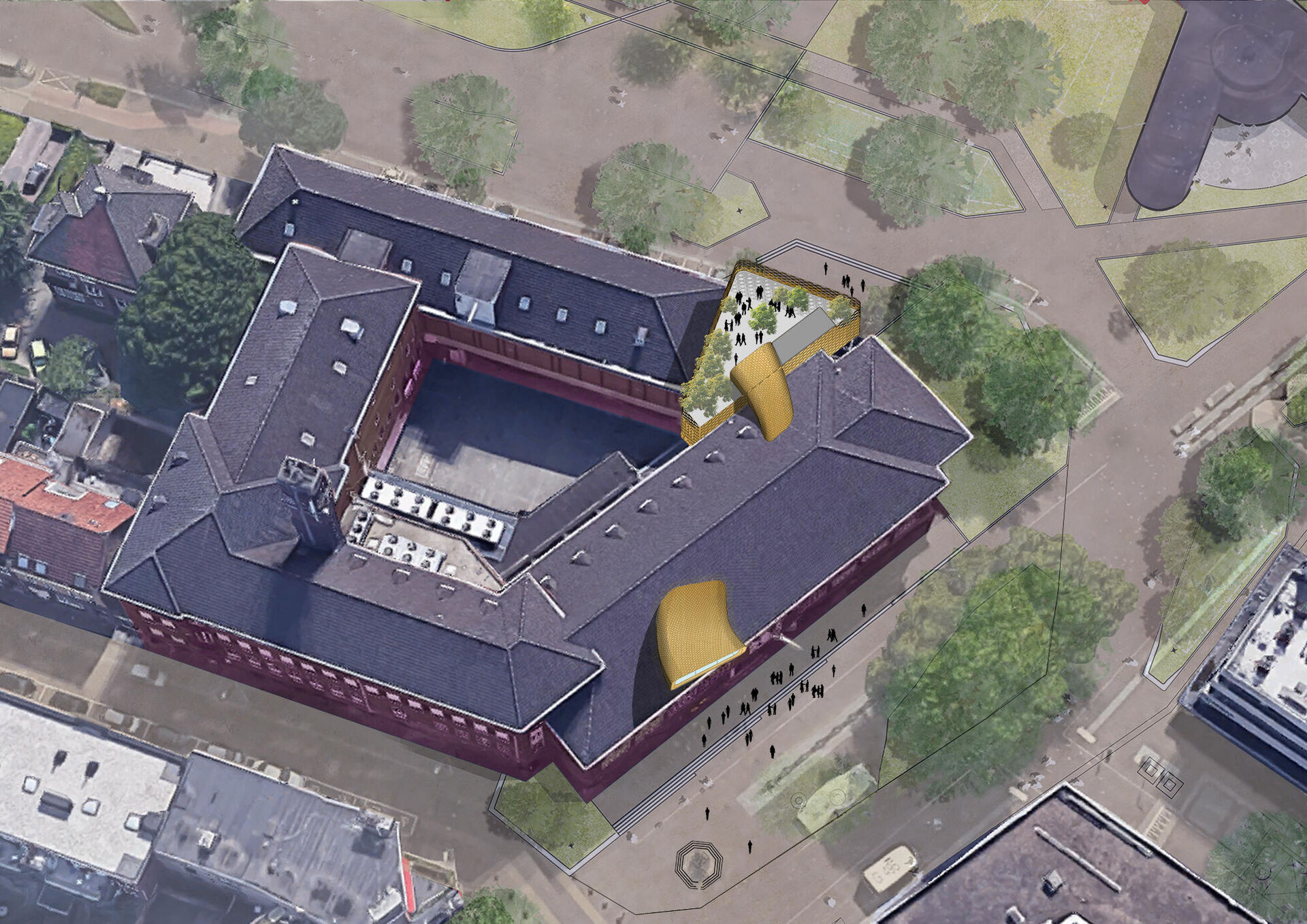 Impression museum in overview