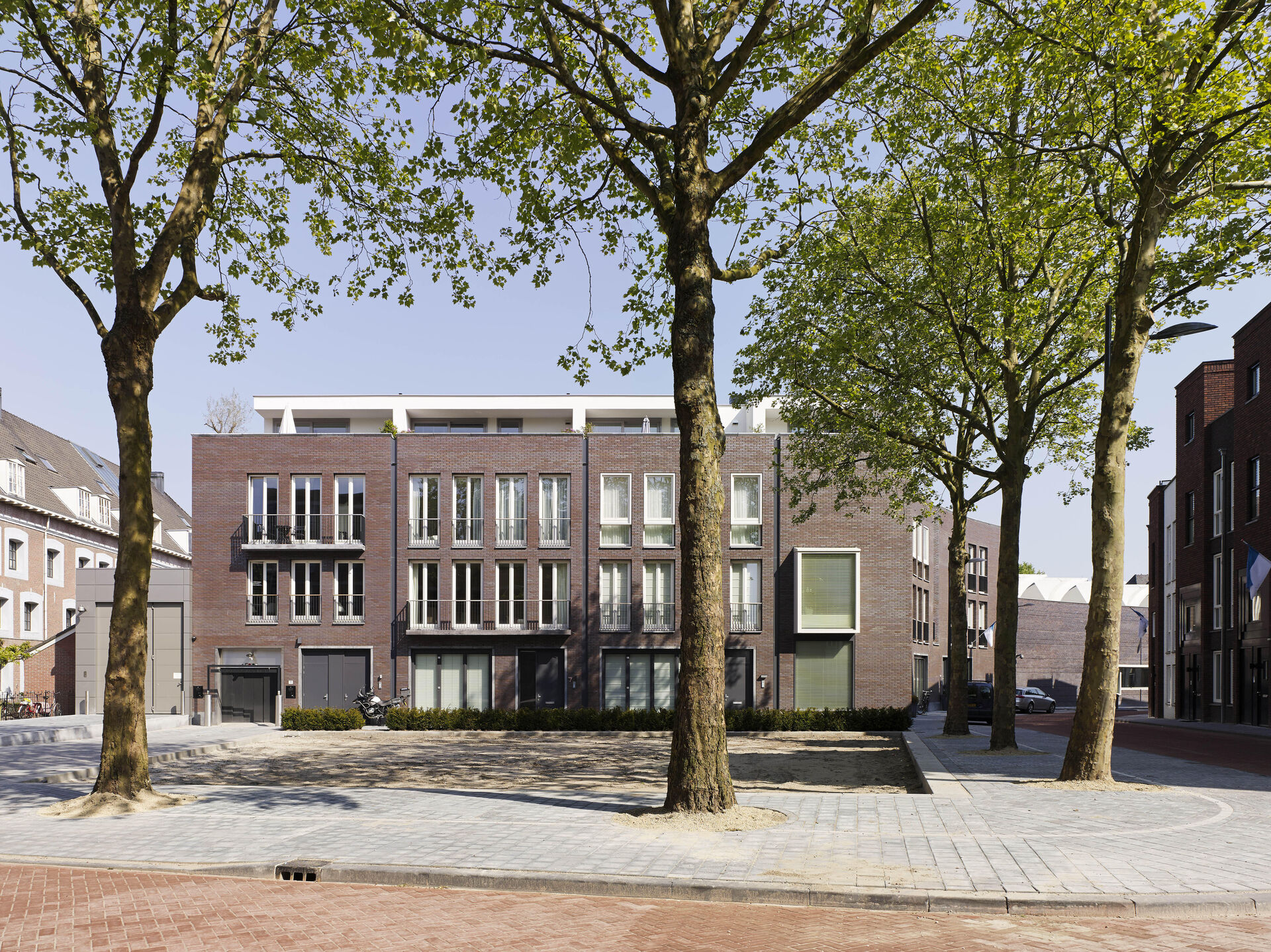 Residential
New construction
The development of six newbuild homes was part of the planning for the museum quarter. The homes were located against the Quist Wing of the Noordbrabants Museum and over the new underground car park of the museum complex. The six individual homes on the Beurdsestraat have been designed to fit beautifully into the small-scale historic town.
The exhibition wing of the Noordbrabants Museum, designed in 1987 by architect Wim Quist, offered a rather closed appearance on the Beurdsestraat side. The new homes have their backs to the museum and look out on to the renovated Weversplaats and adjoining Beurdsestraat. This means the avoidance of blind façades and an end to a decades-old hiatus in the urban fabric.
Design:

2005-2008

Client:

gemeente 's-Hertogenbosch, Bouwcombinatie De Bonth van Hulten en Stam + de Koning

Location:

's-Hertogenbosch

Delivery:

2012
Advisors
ABT
Grontmij Technical Management
DGMR
Contractor
De Bonth van Hulten
Stam + de Koning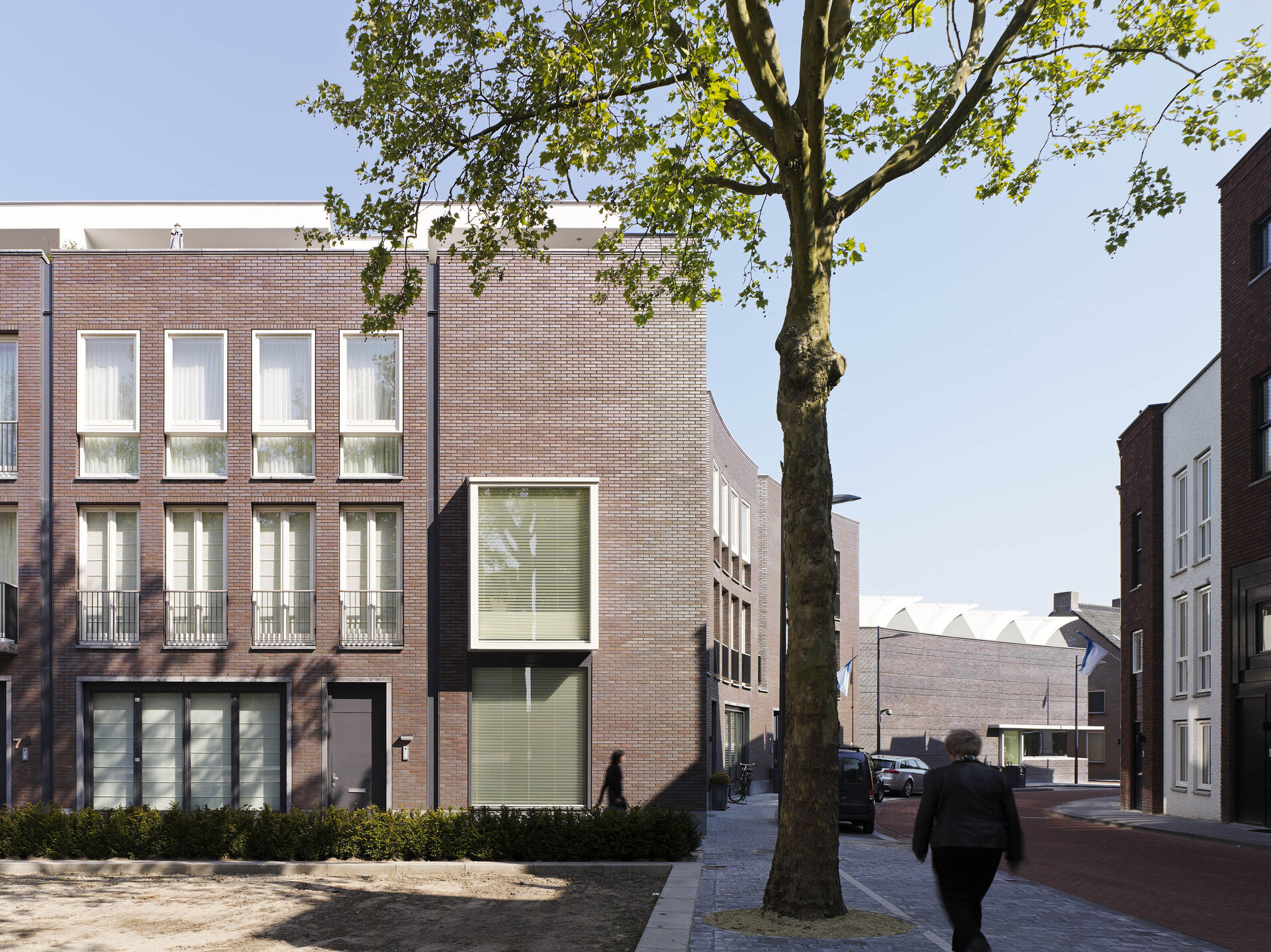 Museum houses from Weverplaats
These single-orientation homes feature a study on the ground floor and a living room with French balcony on the first floor. The second floor and roof structure contain the bedrooms. The homes have a dark brick façade running into the side elevation of the new gallery on the Beurdsestraat, the homes and the museum together forming an urban building block.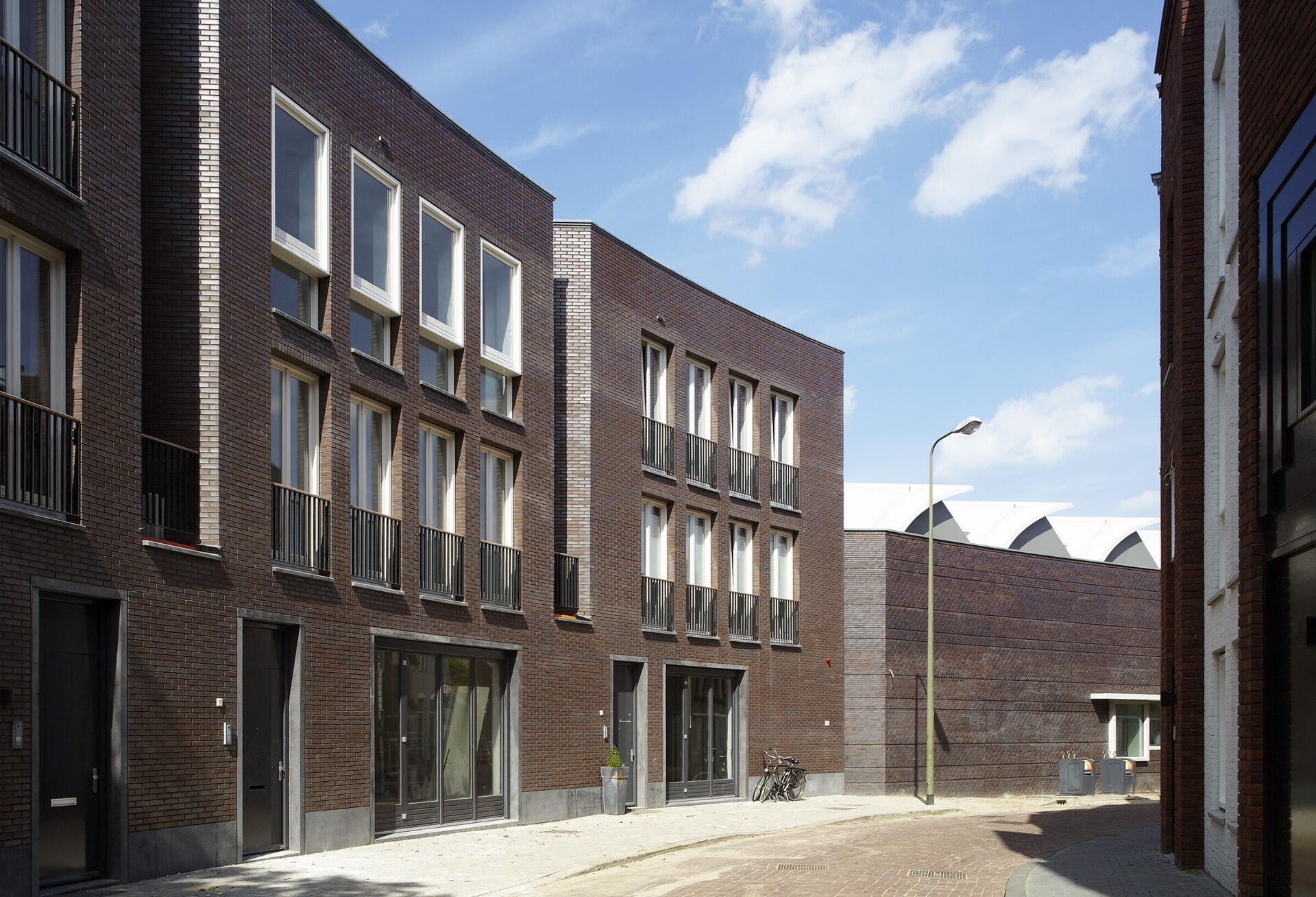 Museum houses and expansion The Noordbrabants Museum