Culture
Public
Interior
Restoration
New construction
Middenbeemster church has been extended with a new volume to support its co-purpose as a community centre. The newbuild contains facilities to support the church: a foyer, a kitchen, toilets, rehearsal space, an office and youth spaces. The extension has been partly sunk into the slope and has been designed in a sober style using an anthracite colour scheme.
The Dutch Reformed Church in Middenbeemster was designed in renaissance style by Hendrick de Keyser in 1615, soon after the polder was drained. The building is part of the UNESCO World Heritage Site of the Beemster and has been recently restored. The church acts as a community centre - in addition to church services, it hosts exhibitions, meetings and concerts.
Design:

2006

Client:

Protestant Municipality of Beemster

Location:

Middenbeemster

Delivery:

2012
Advisor
ABT, adviesbureau voor bouwtechniek bv

Deerns (installaties)
Peutz (bouwfysica, akoestiek, brandveiligheid)
Contractor
Bouwbedrijf van Braam-Minnesma
Installer
Yield Engineering
Landscape architecture
Strootman Landschapsarchitecten bv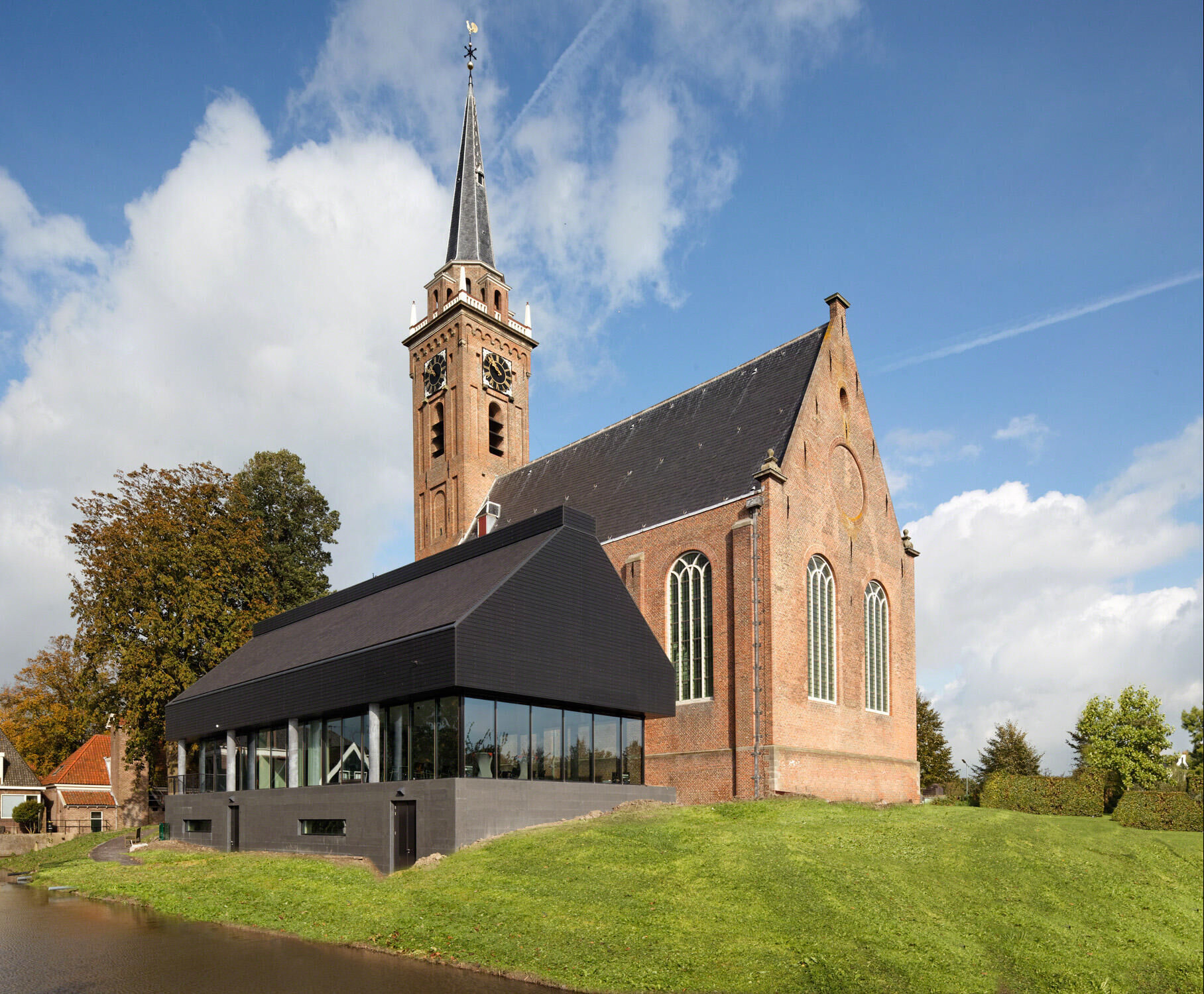 View of expansion and church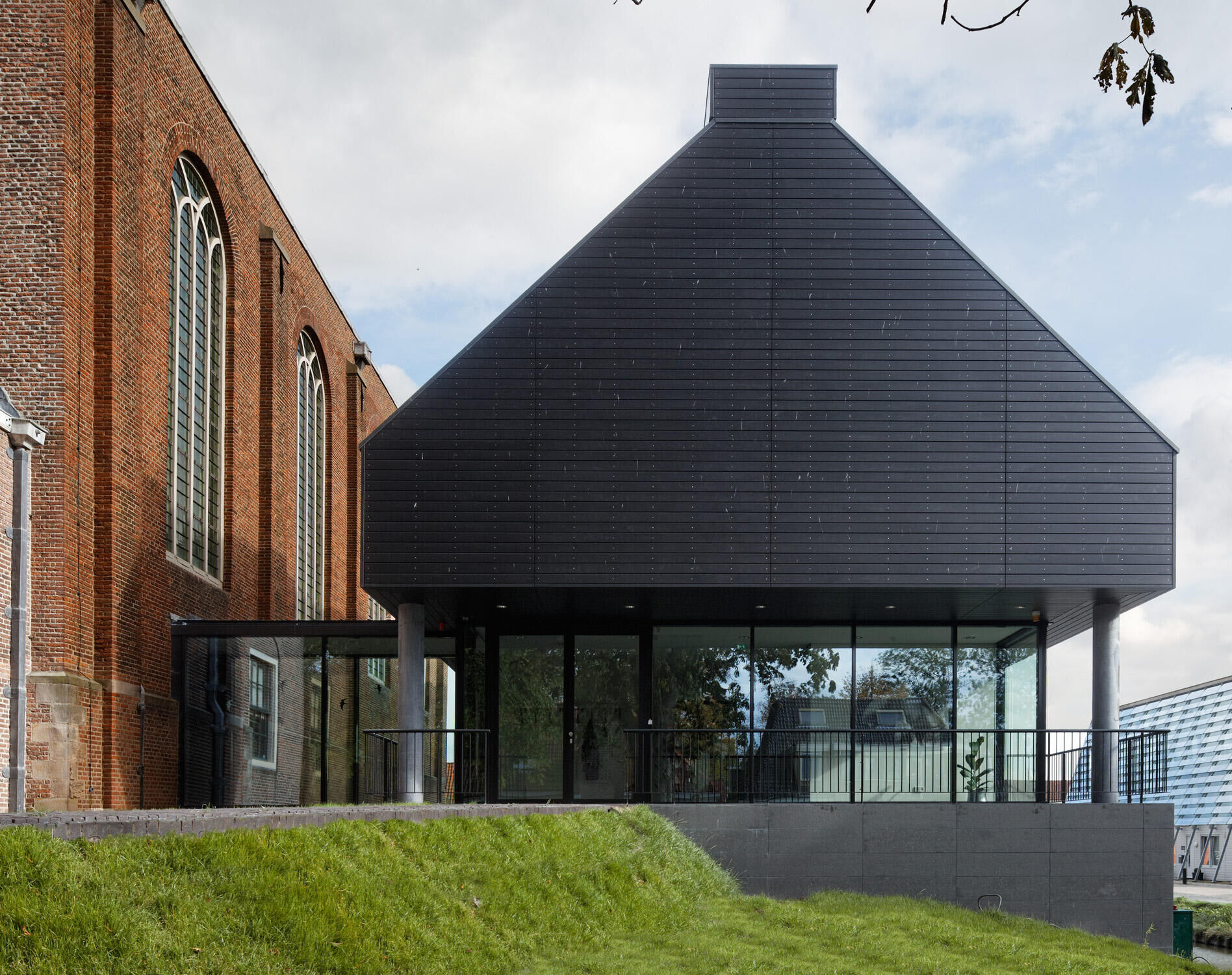 Abstract extension, sunk in the slope
A new volume containing additional amenities has been realised adjacent to the listed building.
In terms of location and size, the volume is subordinate to the monumental church - it is sunk into the slope.
The new building refers to the local Beemster architecture, but features contemporary materialisation and detailing.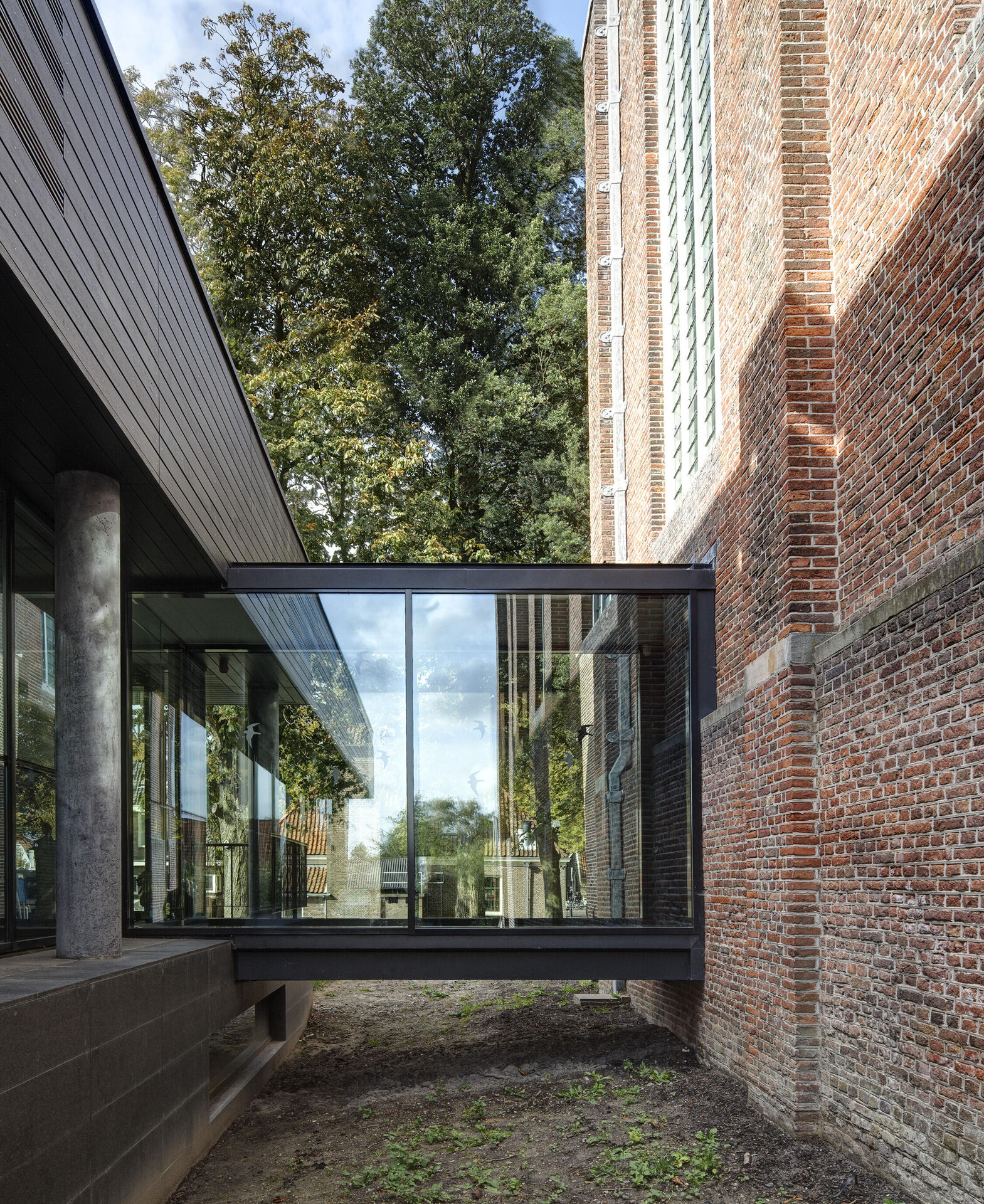 Pavilion connection to the church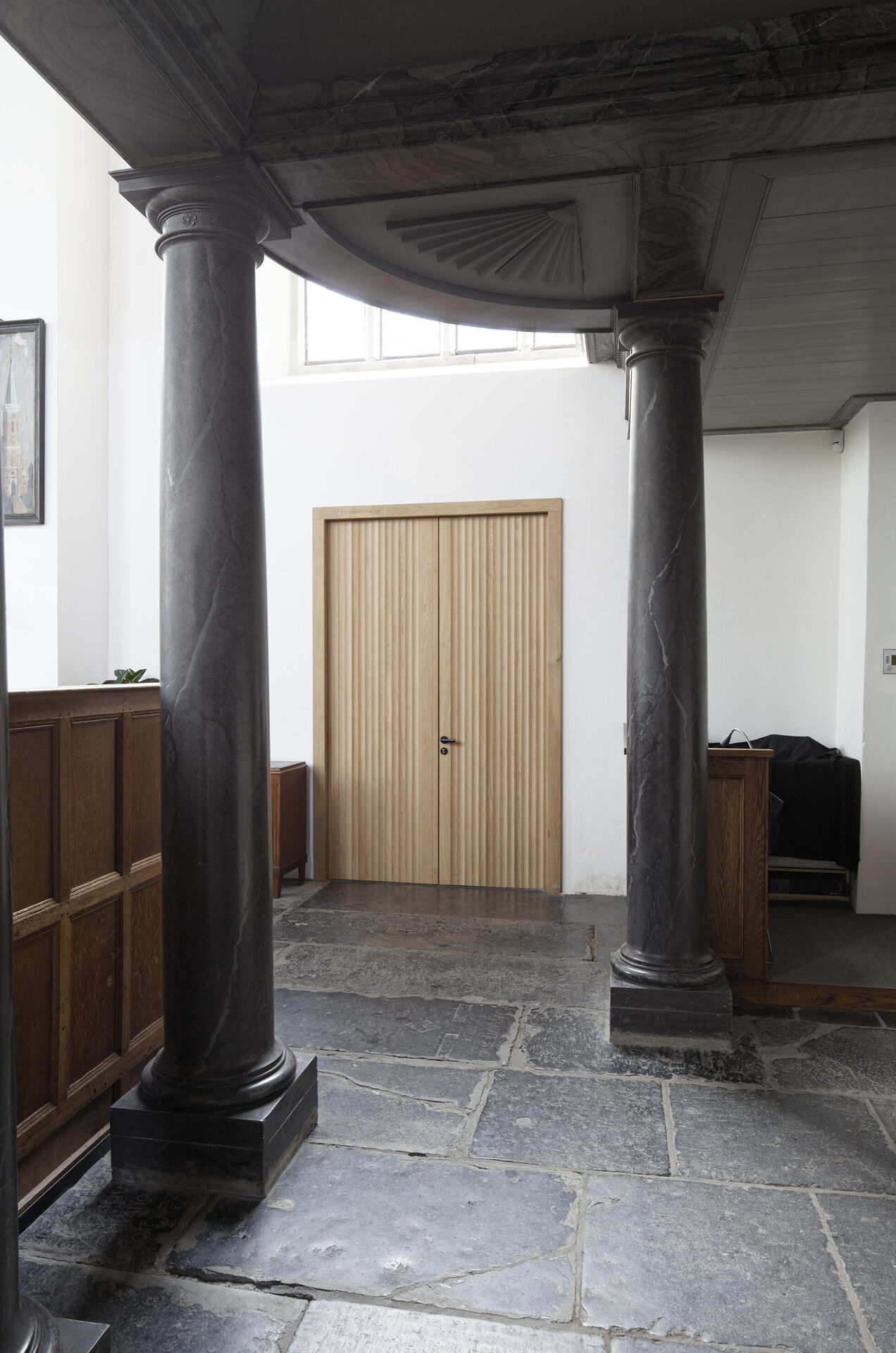 New access door to the extension
The exterior consists of a natural stone basement, a completely transparent ground floor and a timber-cladded roof covered with ceramic slates. The interior of the roof is completely covered with timber and fitted with a top light. A sprung glass corridor connects the extension to the monumental church building.