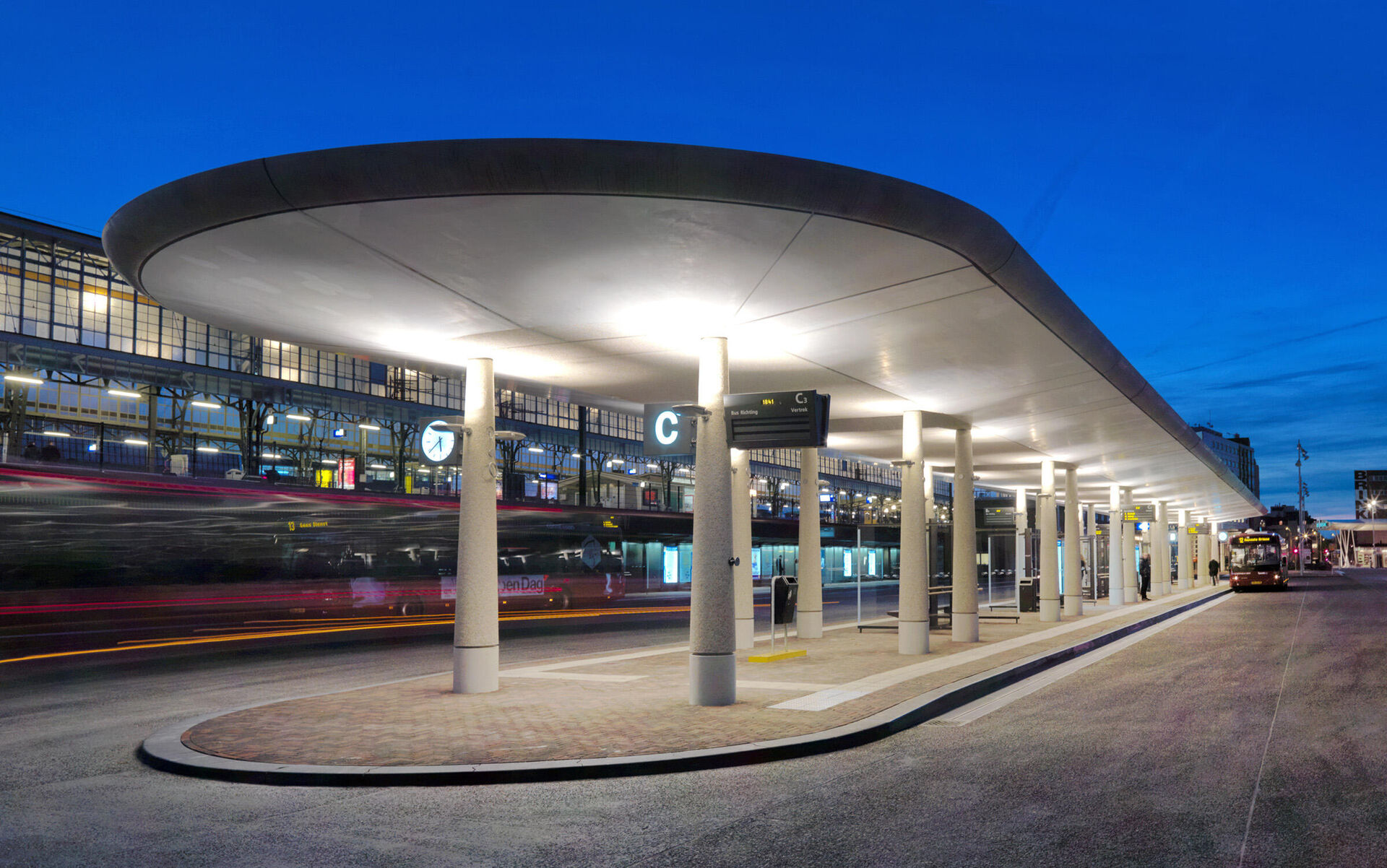 Infrastructure
Public
New construction
A new bus station has been designed adjacent to Hengelo central railway station, and the entire station area has been redesigned. The station, by architect Schelling, is a special listed building from the post-war reconstruction period. The architectural characteristics of clean concrete, awnings and colonnades have been redeployed in the new bus station design. Both stations together form an orderly whole with an urban atmosphere and optimum comfort for travellers.
Hengelo central railway station and the adjacent bus station are the central public transport hub of the city. The area is an important link between the city centre on the north side and the 'Hart van Zuid' on the former Stork grounds to the south of the railway. During this renovation, the railway station, designed by Master Railway Builder Schelling as one of a series of new station buildings just after World War II, was retained as a monument to the post-war reconstruction period.

The rhythm of the columns of the station awning has been continued in the concrete awning of the bus station. However, because the new roof is rounded and the concrete columns are shaped differently, the contemporary bus station is yet distinct from the listed railway station.
Design:

2010

Client:

Municipality of Hengelo

Location:

Hengelo

Delivery:

2013
Advisors
ABT
Keypoint Consultancy
Landscape architect
Karres en Brands Landschapsarchitecten
Photography
Michel Kievits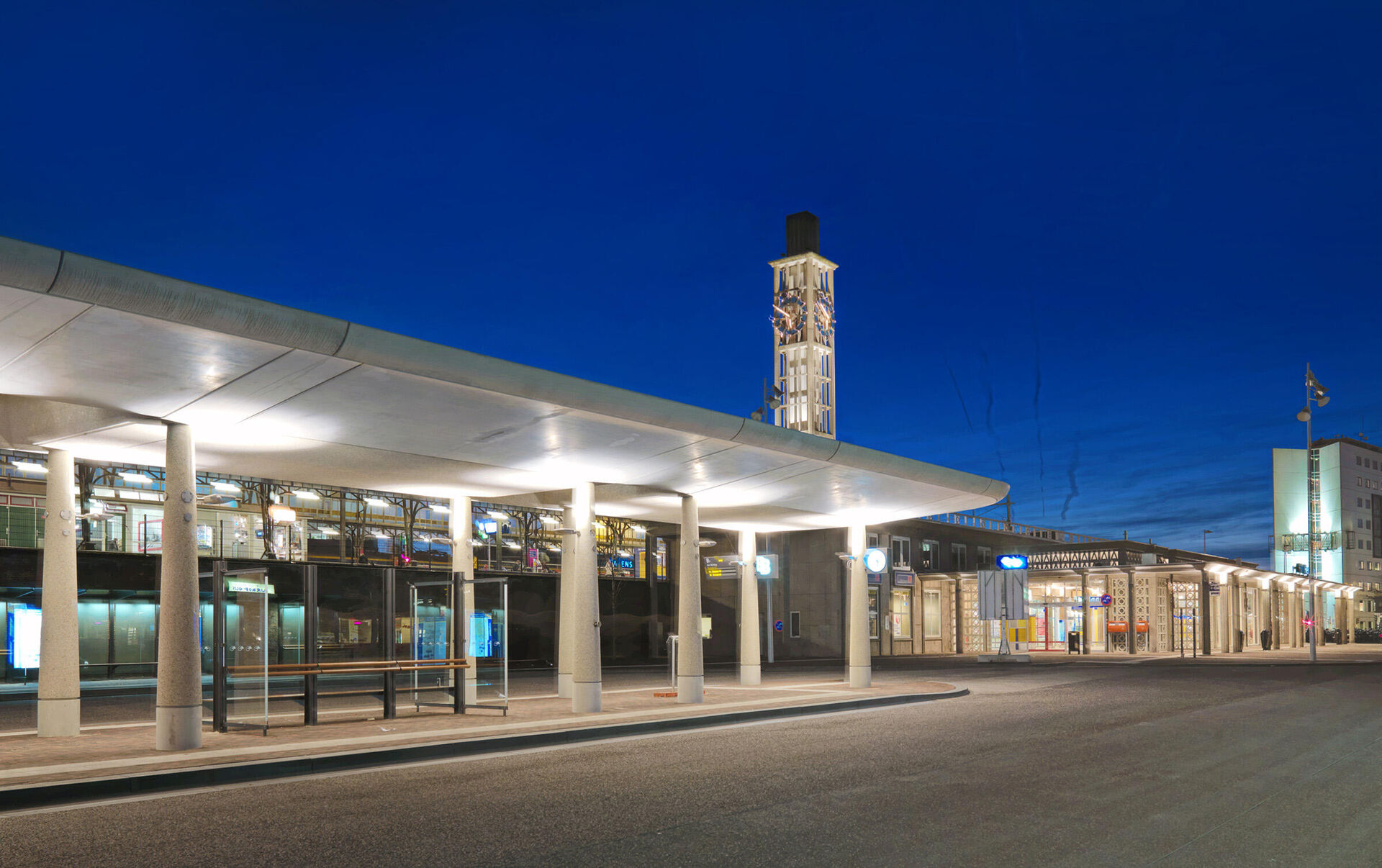 Bus station en station Hengelo
Passenger information has been collected together as much as possible, and placed perpendicular to the pedestrian direction. In order to add detail to the space underneath the long roof, skylights in the shape of glass building blocks have been installed in four places. On and opposite the platform, bus shelters have been designed in a loose rhythm of seats, leaning rails and wind breaks. This design is used to define different sections of the bus station and contribute to the open character of the square.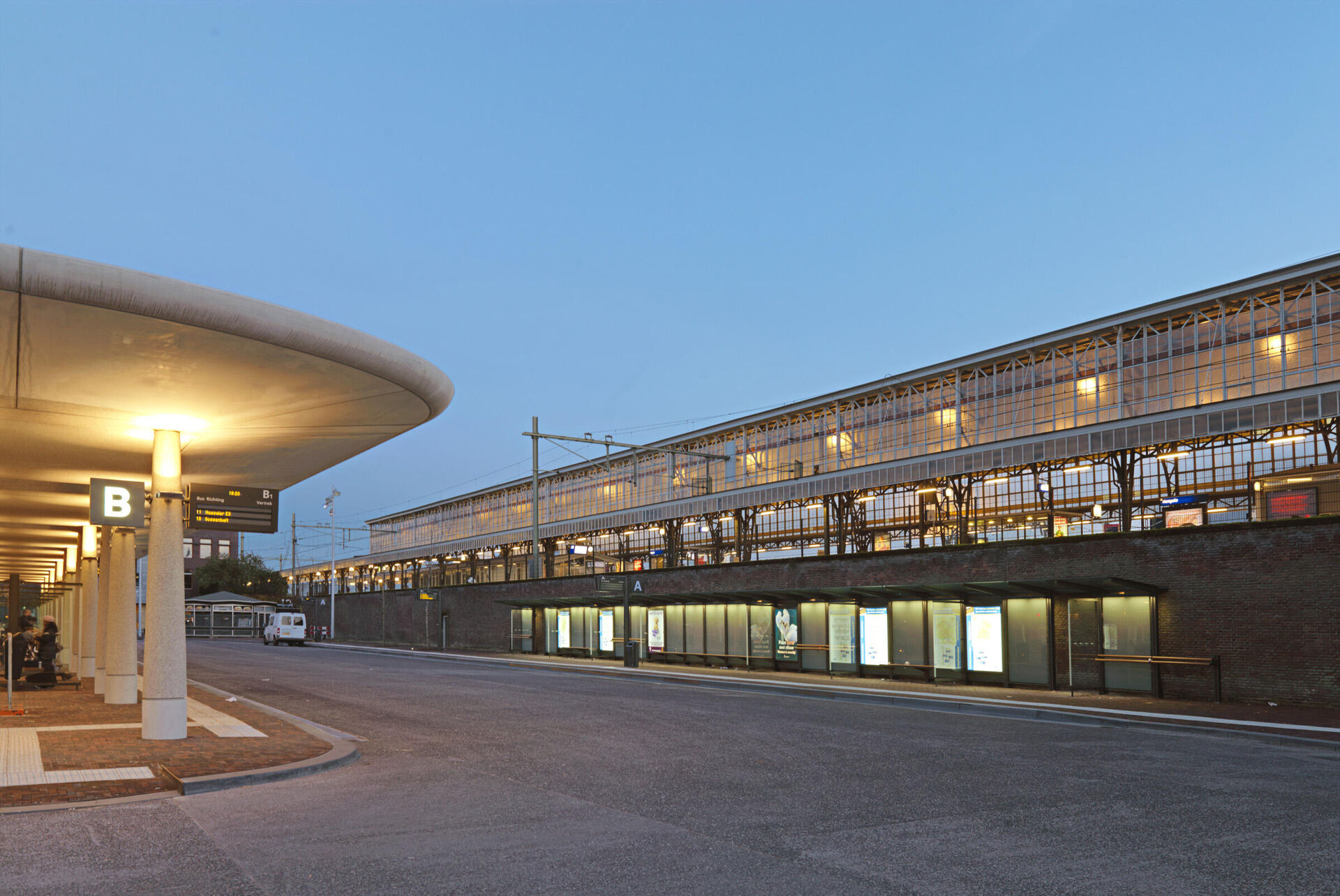 Hengelo bus and train station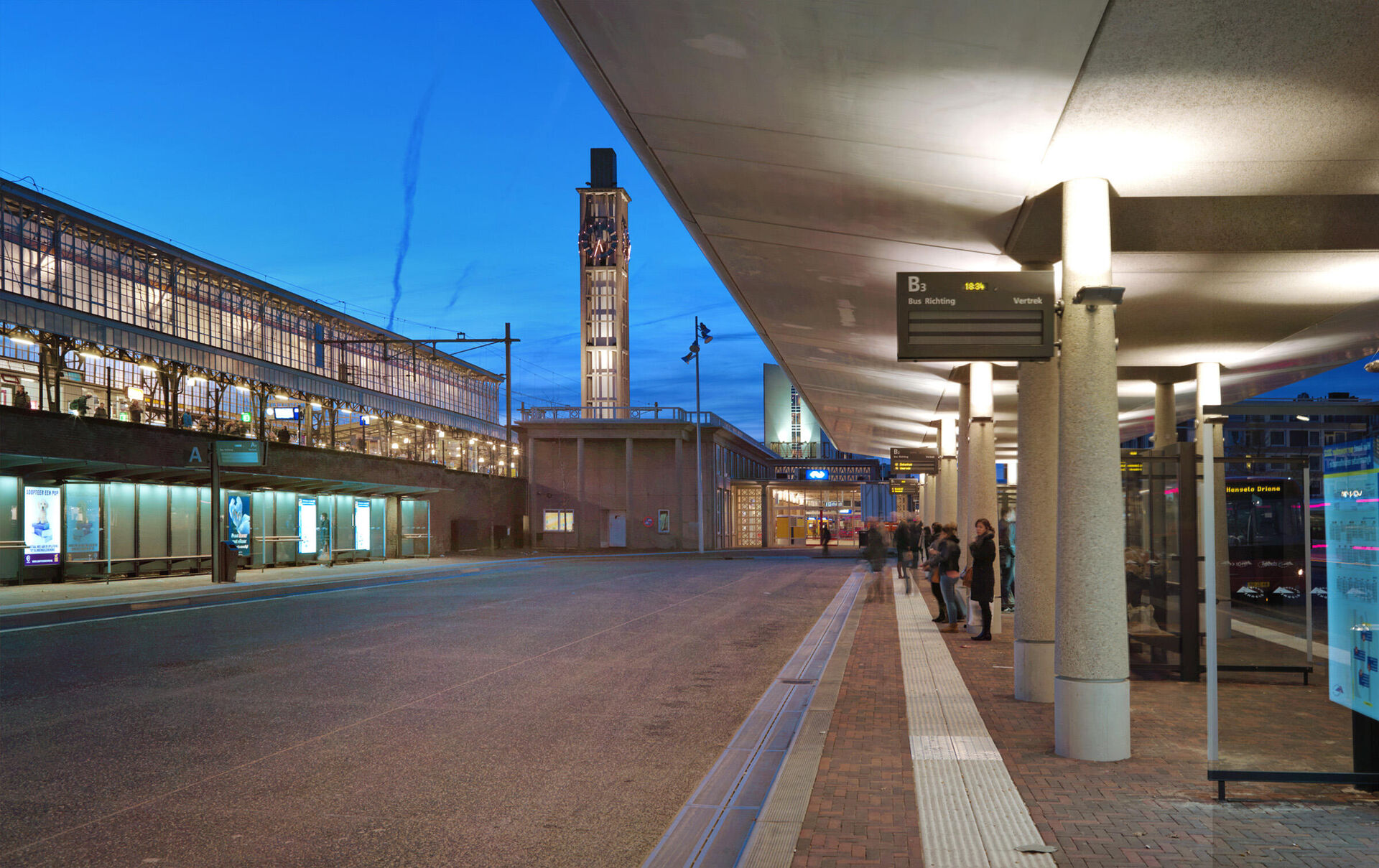 Suitable for the reconstruction station
'Door het nieuwe dak een afronding en de betonnen kolommen een andere vorm te geven, onderscheidt het eigentijdse busstation zich van het monumentale treinstation.'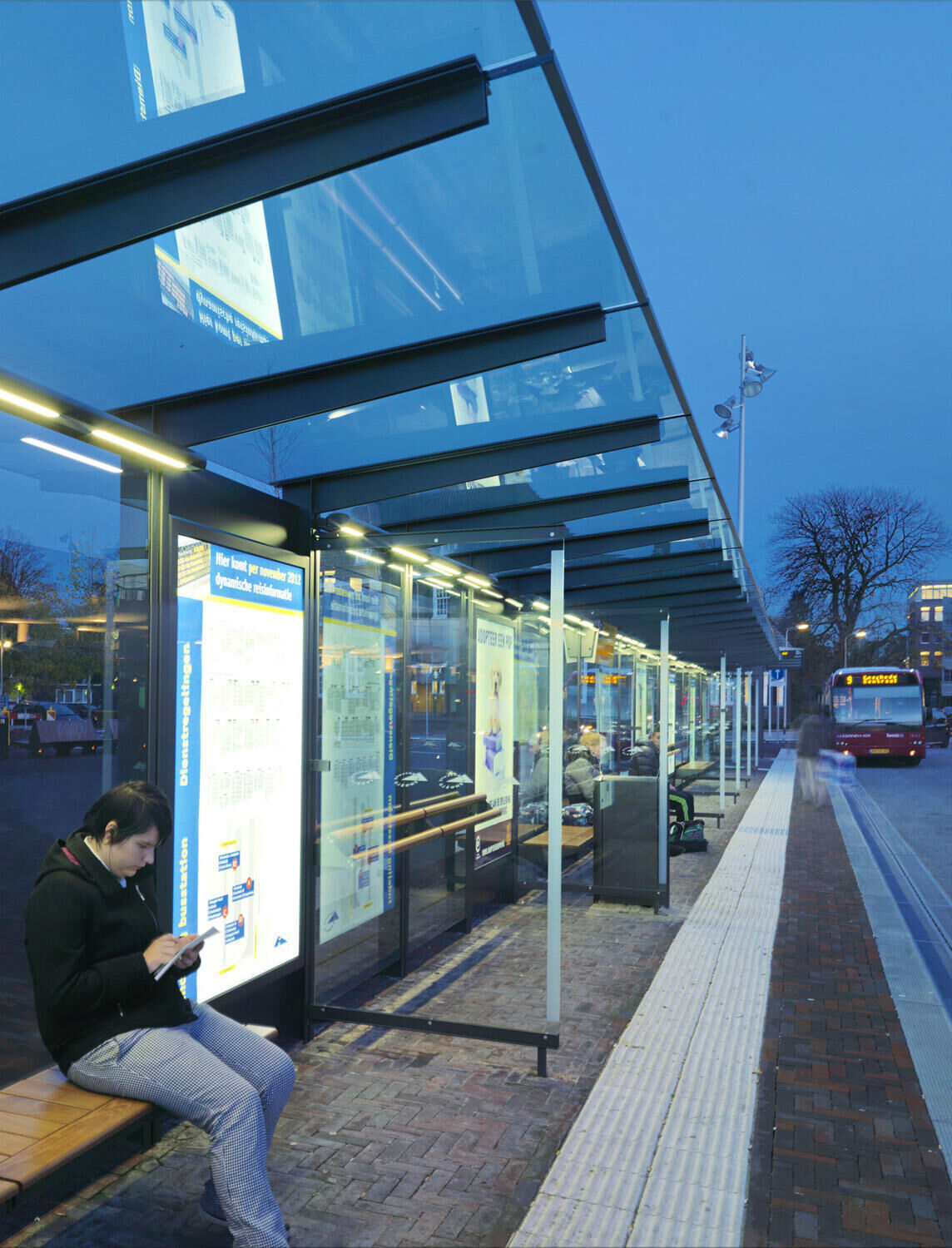 New shelters in steel and glass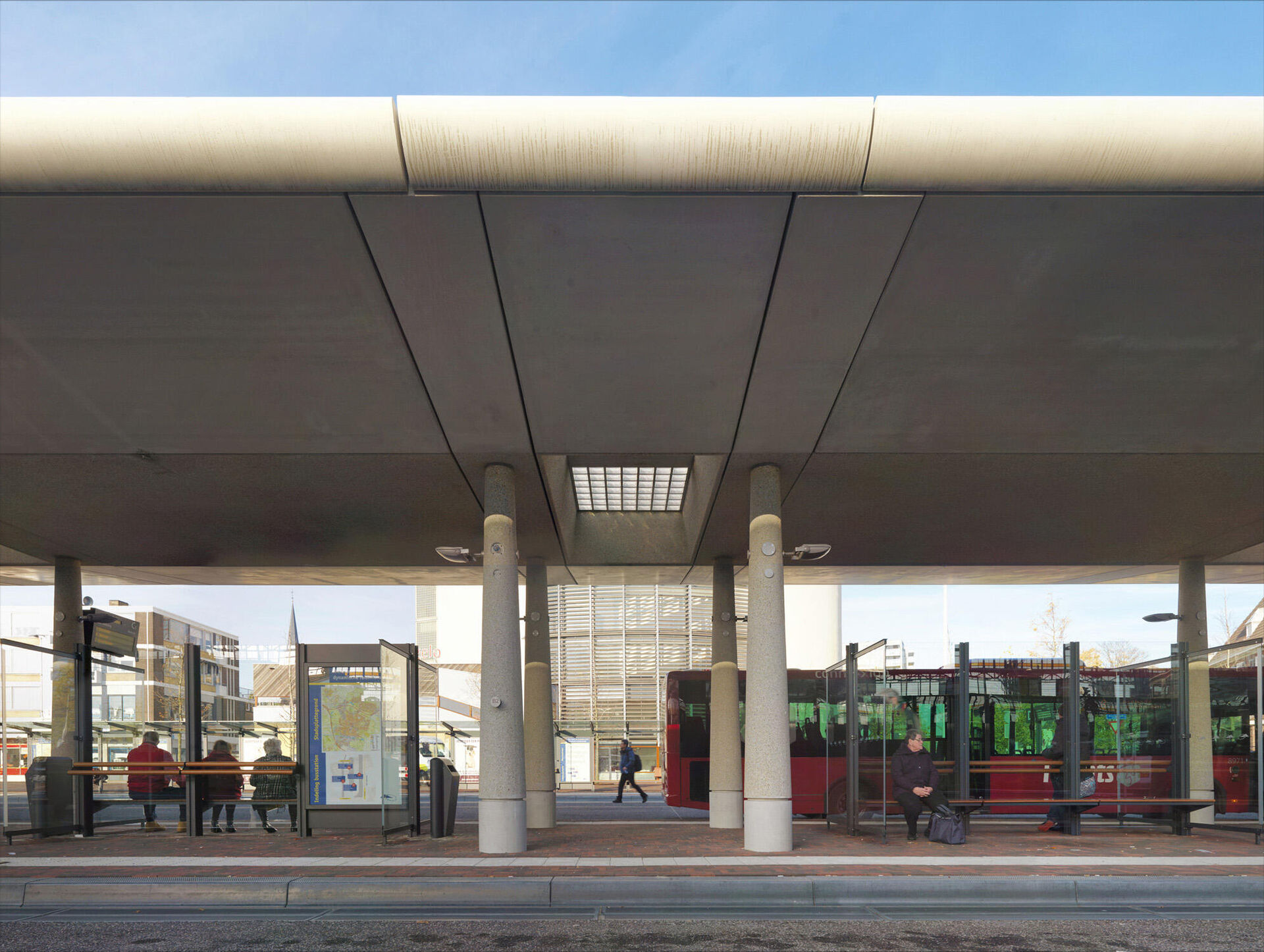 Concrete roof with skylight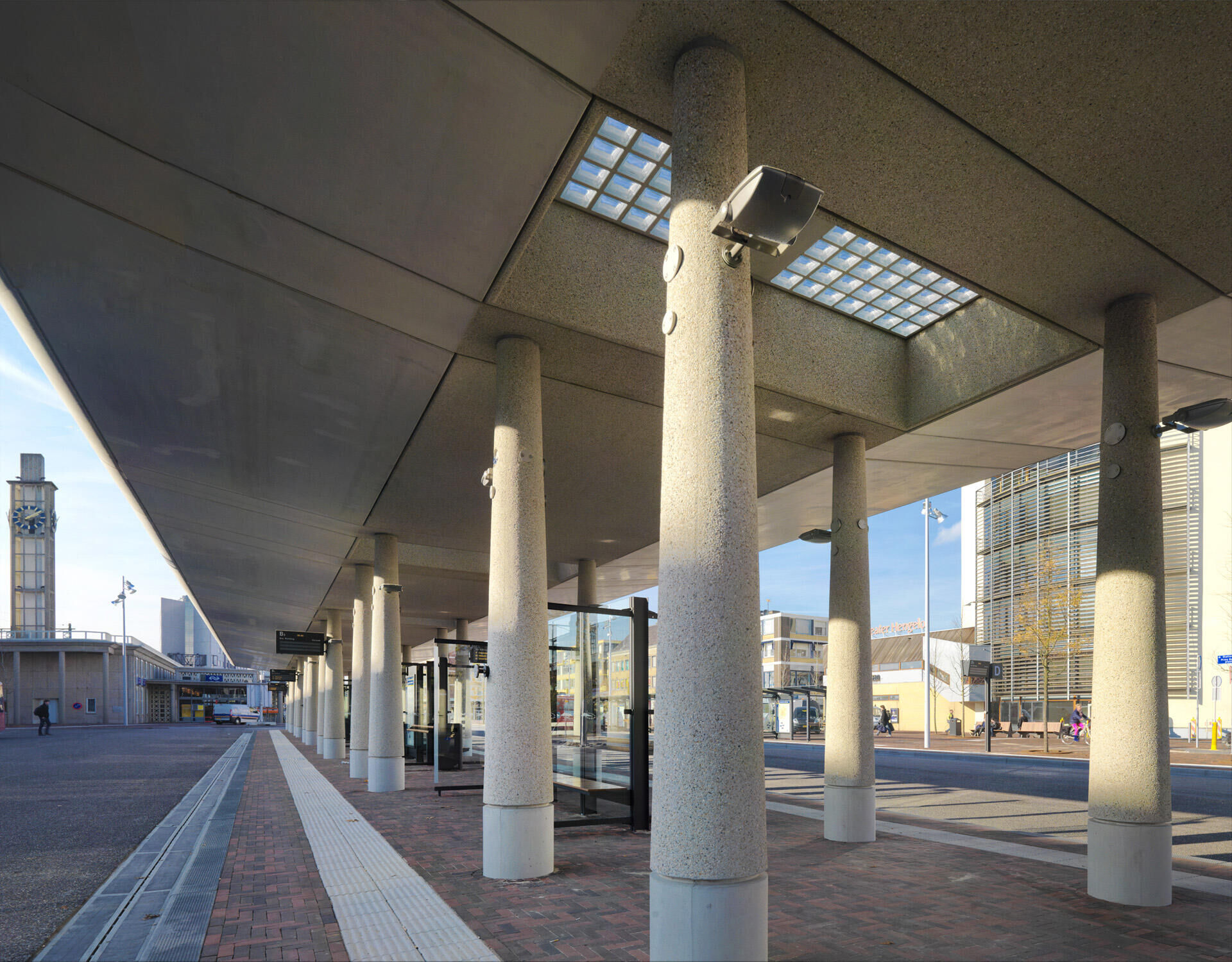 Concrete pillars with different finishes