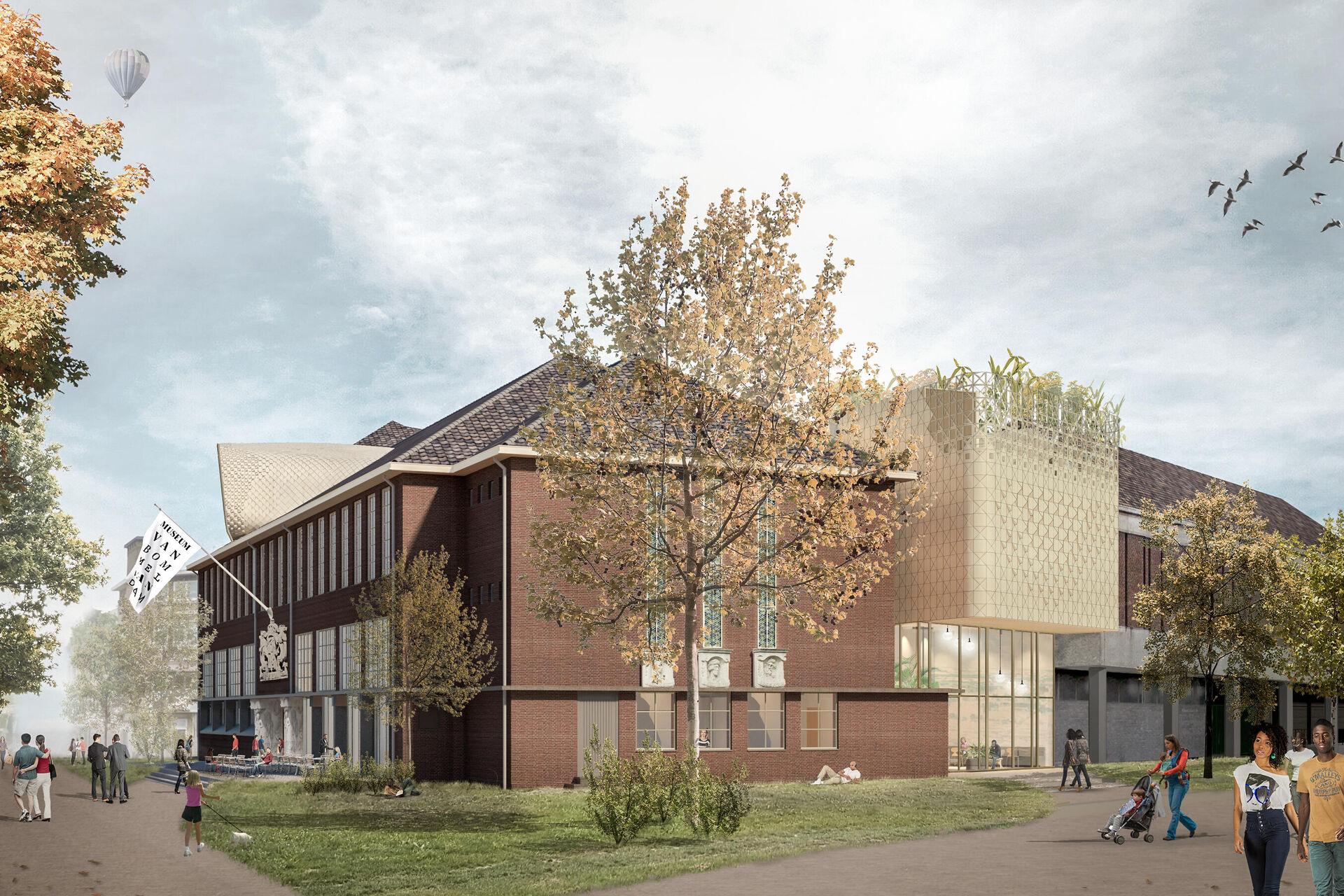 The final design for Museum van Bommel van Dam has been presented. The design for the renovation of the former post office features two eye-catching contemporary interventions - a picture window on the roof and a new volume with a secondary entrance and roof terrace. The museum will be a new meeting place in Venlo.

'It is great to see the enthusiastic response to the design. It was our intention to design a beautiful and functional museum building, as well as to ensure that the repurposed building gives the city a boost,' Yvonne Segers, Project Architect and partner, explains. This is achieved by making over half of the building accessible to the public. It will be possible to walk through it as a shortcut while the contemporary and freely accessible picture window affords a great view of the Keulsepoort and Venlo city centre. ''The attractive museum café will ensure that the museum will become a meeting place for students, visitors, tourist and residents of Venlo alike.'

The move of the museum to this new location will turn this area into a museum district, as the Limburgs Museum is located right opposite. Venlo Council will be working with landscape architects Okra on redesigning the area, the current ossified space is to be transformed into an attractive green area, which will match the architectural changes to the existing façade of the post office. The closed plinth will make way for carefully designed transparent façades along the pattern of the front of the building, to enable the museum to connect to the public space and vice versa.

The work will start next spring. The opening of the new Museum van Bommel van Dam is planned for spring 2021. More information about the repurposing of the listed post office building is available here.
Impression museum Van Bommel Van Dam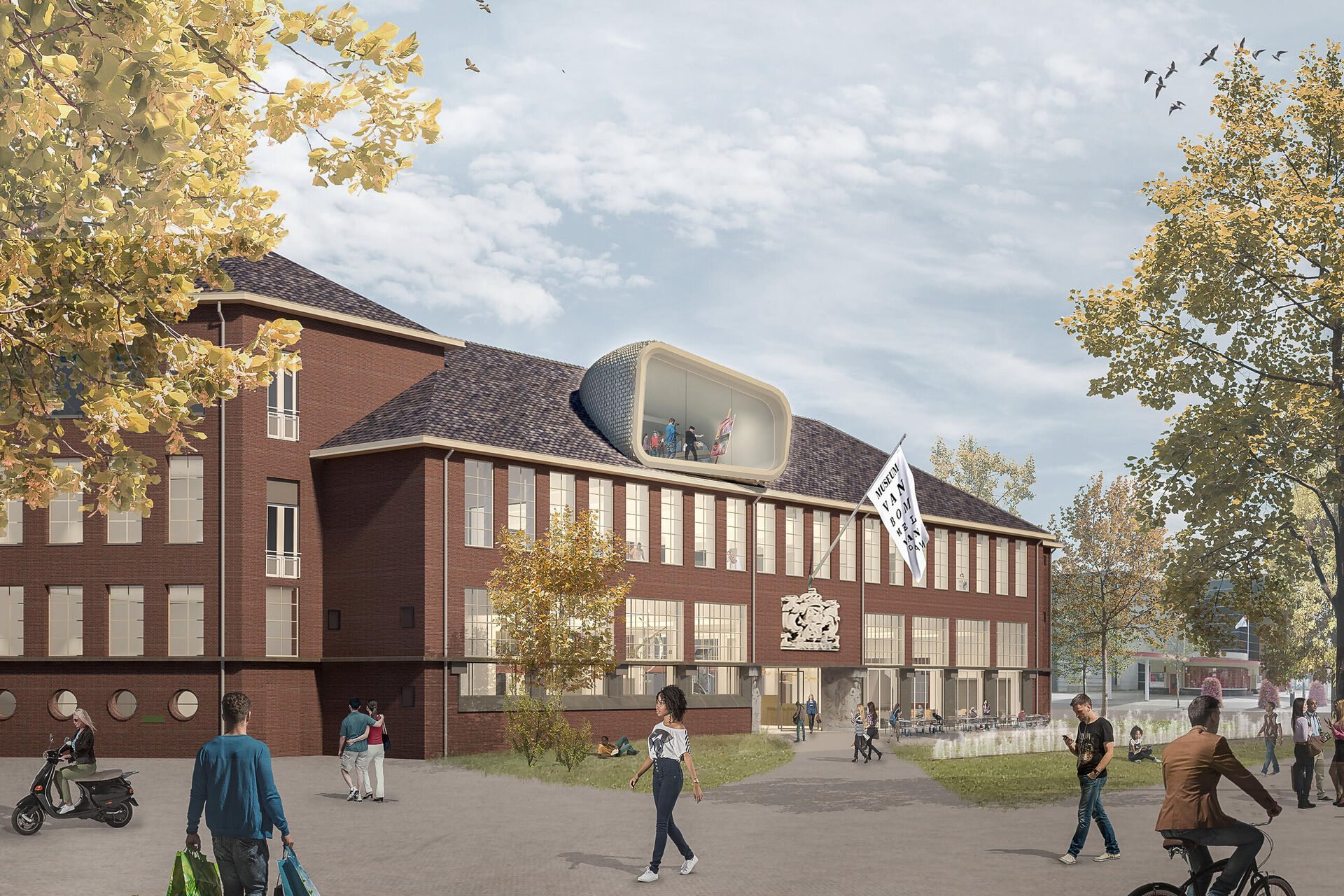 Impression monumental facade with new art window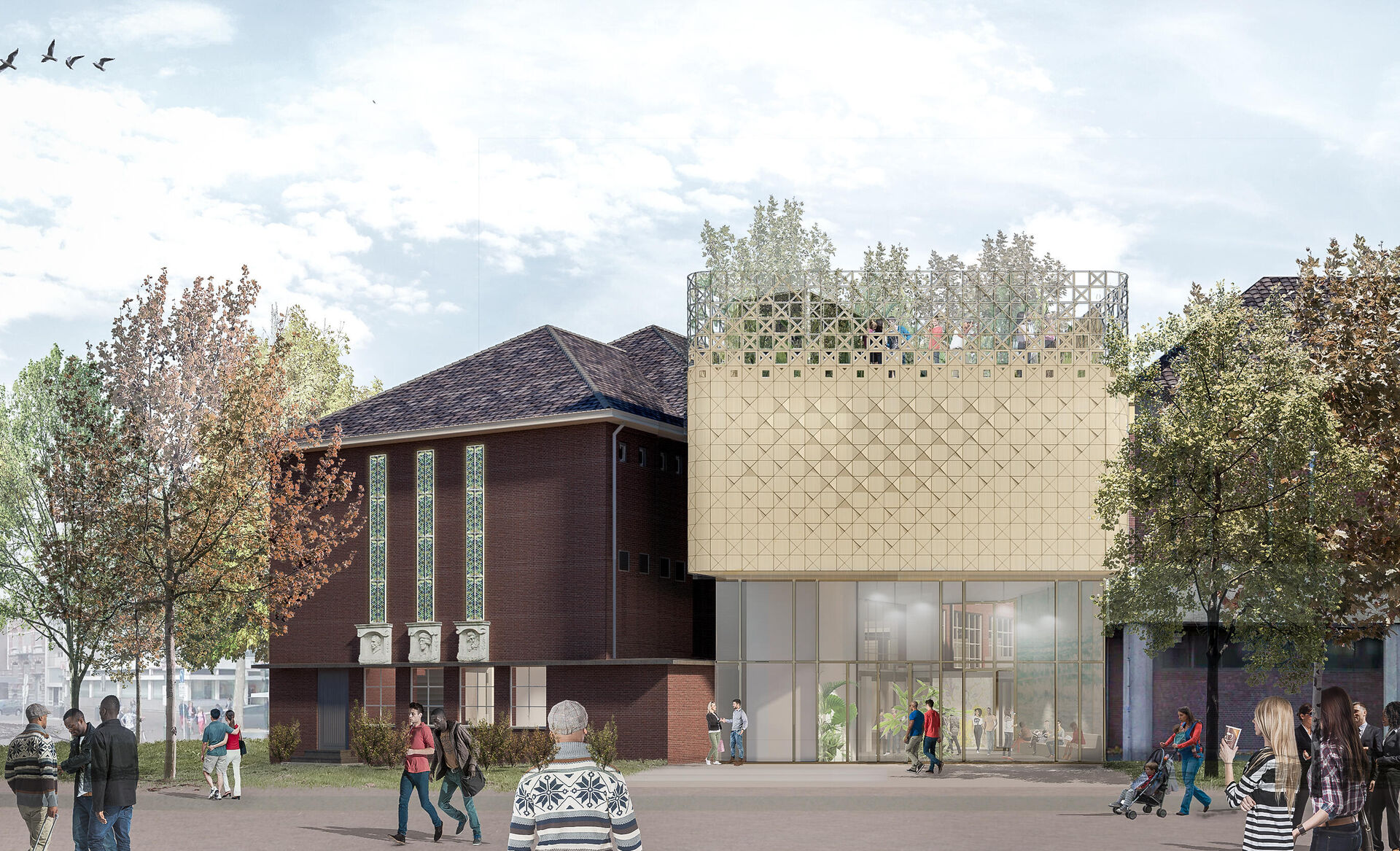 Impression of a new park entrance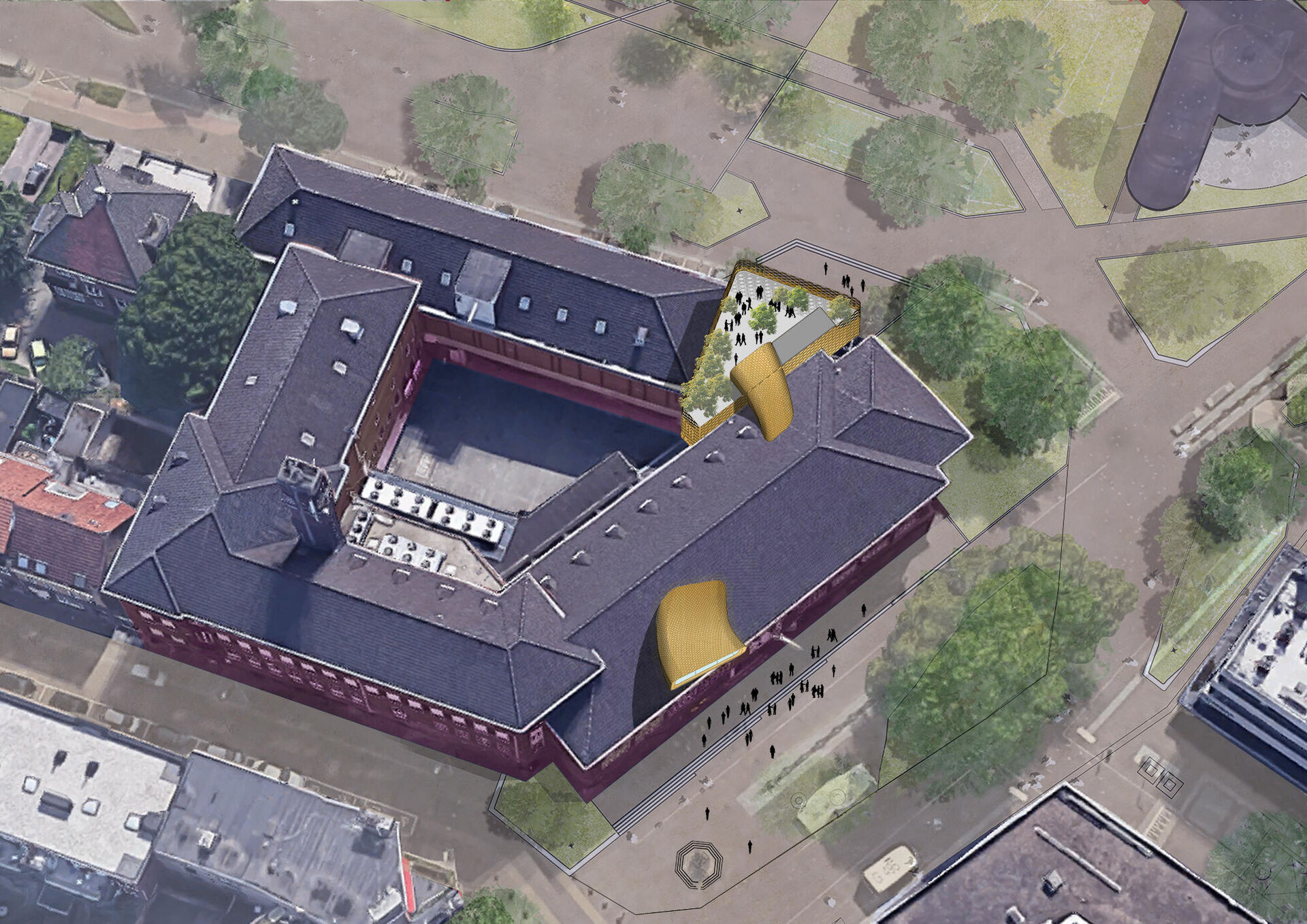 Impression museum from a bird's eye perspective